Archive for the 'Italy' Category
This week, the Minoli team – Jonathon, Darren and Daniel have been in northern Italy visiting the production plants that Supply Minoli with the vast majority of our ranges.


Left to right – Alfredo, Darren, Jonathon, Pino, Daniel – The Usual Suspects
After the excitement of Cersaie and then the Minoli Home House Preview, the very serious business of finalising the ranges and getting the products confirmed and shipped from production has to be undertaken.
As you can imagine, although it is a week of long days and great concentration, our years offering depends on the final choices made in these meetings, there is a very good atmosphere where everyone approaches the business in hand in the most positive way possible.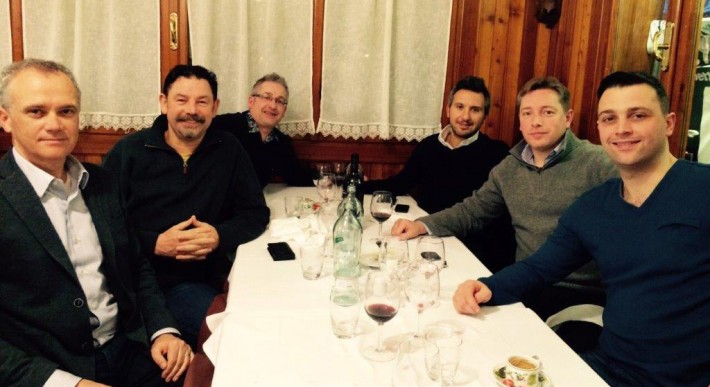 Left to right – Alfredo, Mike, Darren, Pino, Jonathon, Daniel
Ranges that were finalised include, The Evolution of Marvel, Lakestone, as well as new additions to Etic, Evolution Evolve, Stockholm, Seastone, Sunrock.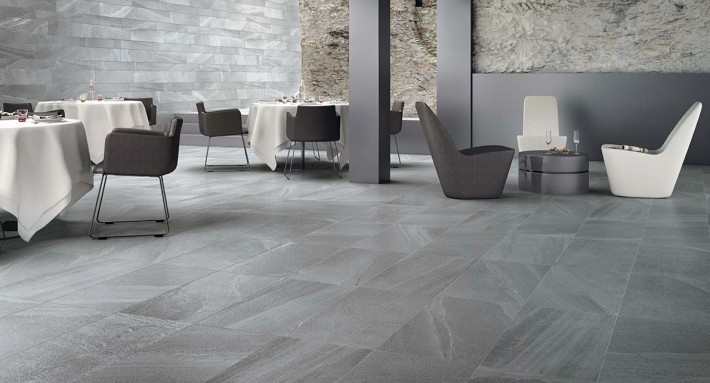 Lakestone – Grey
Other new ranges, which will form part of the Minoli Core Essential range will be "UP" and "Gheos"  60 x 30 and 45 x 45 porcelain tile, new and exciting designs, that work within the budgets required by many of our clients.
With some of the production due in to Minoli literally next week, we are very excited about the offering to our clients for 2015, which as always from Minoli is backed up by a stock holding a distribution system that is second to none!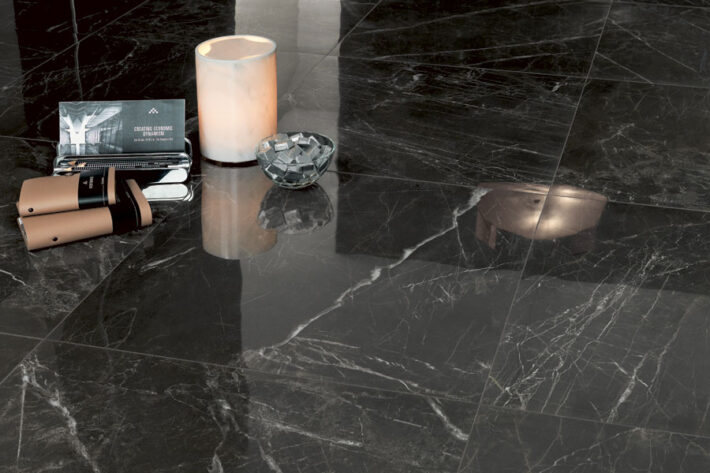 The Evolution of Marvel – Noir Saint Laurent Lappato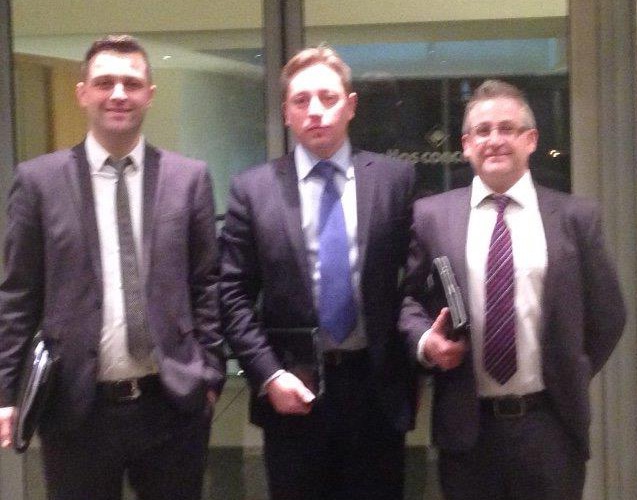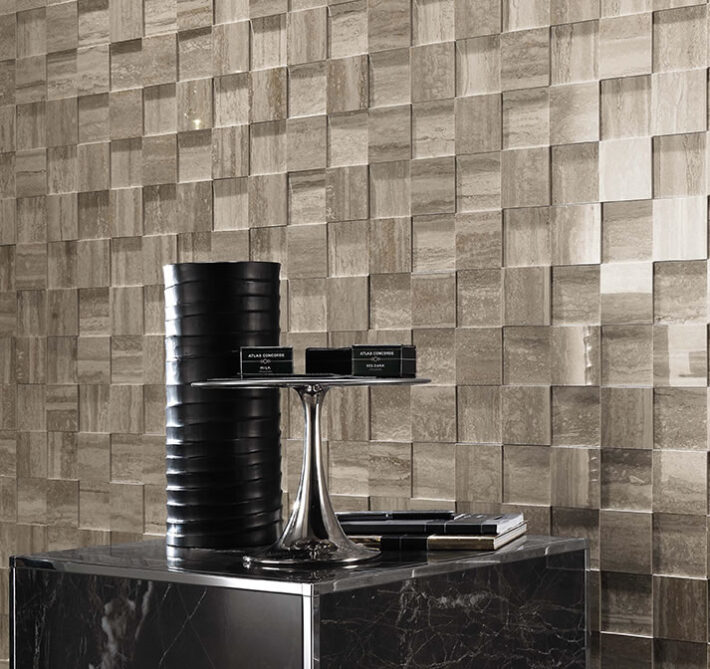 Daniel, Jonathon, Darren                                                                Marvel – Travertino Silver 3D Mosaico 
Posted by Sophie Weitz in Italy, Minoli, New ranges, 16th January, 2015