News
Minoli Announces Major Investment in Oxford Head Office and Distribution Centre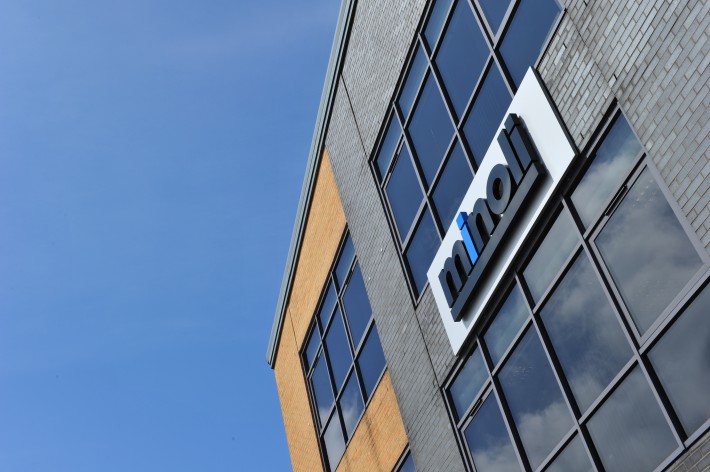 Leading tile importer and distributor Minoli has announced the purchase of a significant additional site in Oxford to accommodate the expansion of their distribution and storage facility.
Having seen sales and general levels of business increase steadily since 2011, Minoli have made a substantial investment in the future of the company by purchasing the adjacent site on Transport Way in Cowley, Oxford. The site, originally developed to house a depot for Securicor, will be renovated by Minoli and used as storage for bulk lines and special production orders.
Minoli have seen a marked reluctance on the part of its competitors to hold stock within the UK for clients to call off as required, instead relying on the European production facilities to not only produce but also to hold inventory.
Conversely, Minoli intends to increase its already sizeable and industry-leading stock holding, over an above that currently held in the two existing warehouse facilities, to ensure that Minoli clients can draw down on an even more extensive, permanent UK-based stock to supply on-going projects.
Managing Director, Jonathon Minoli, commented, "We are delighted to announce that our capacity to cope with existing and future demand can be comfortably be met now that this new site has been secured. 2015 was record year for turnover and, although we managed admirably, a little more space would have been welcome at peak times. Clients come to Minoli for service and security of supply and this new facility will give a valuable boost to our stocking and loading capabilities."
Minoli Warehouse and Transport Manager, Chris Richards commented, "Although we run the warehouse to a very high level of efficiency, last year additional space would have increased our ability to hold more orders locally. Although no client would ever notice the difference between peak and standard periods, operationally we are certainly anticipating the benefits additional space will bring."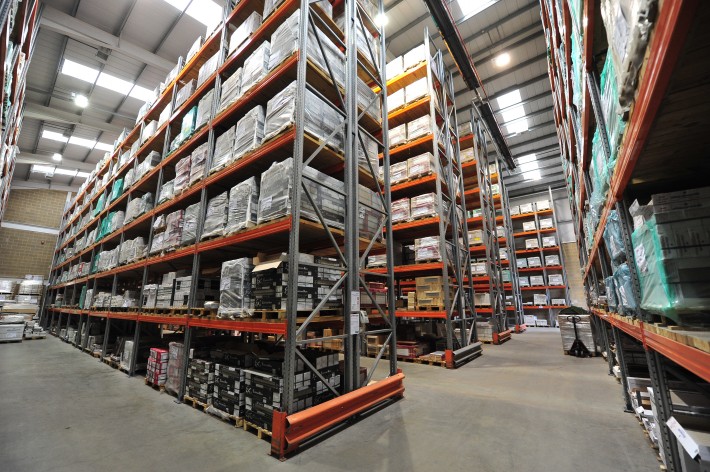 Minoli – one of the existing Minoli warehouses
Initially the site will be subject to a degree of renovation and adaptation works, in order to accommodate the requirements of the Minoli operation, but eventually the site will be completely redeveloped.
Jonathon Minoli added, "We have two unique and purpose built units on our main site, incorporating warehousing, showrooms and offices. The newly acquired site will eventually be completely redeveloped in order to be in keeping with the main Minoli premises and brand. We are known for operating out of buildings that reflect the quality of our products and the service we offer. Although as a bulk warehouse the newly acquired site will not be client facing, it is important that it reflects the ethos and values of the company, even prior to the full redevelopment.
Customer experience, design and architecture specialists, MEDA have been commissioned, along with quantity surveyor, Davies Boulton, to explore the possibilities for the site and to inform the very best utilisation of the land for the Minoli business.
MEDA, who were responsible for the design of Minoli's corporate showroom in Oxford and the London showroom development in 2013, are also renown for their extensive design and architectural work in the automotive sector for brands including Lexus, Volvo, and Kia.
Davies Boulton worked with Minoli on the major development of the original distribution centre in 2002, as well as the company's London expansion, acting as client's agent and quantity surveyor.
In 2016, investment in the company will also include new stock handling machines, such as extending the number of Linde forklift trucks used on the existing site, as well as provision of equipment for the new site. There will also be additions to the fleet of distribution trucks with special consideration being given to the requirement to load and unload the new very large size (VLS) tile ranges (1200 x 2400mm and above) for delivery to our clients' sites and showrooms.
A major investment in personal is also a priority for Minoli in 2016, with most departments seeking to add to the team, with a focus on warehouse, delivery and administration. Employment within Minoli is now above prerecession levels and with the new positons being filled, Minoli will soon have its highest number of team members in its extensive history of over 55 years. As the new site comes on line, team members are expected to be added to again.
James Baines, Director of Architecture at MEDA, who have been appointed for the design said, "We are delighted to be involved in the creation of a new premium, high-spec commercial storage facility for the Minoli team in Oxford. It is thrilling to be involved in the next chapter of the Minoli brand expansion and extend our long-standing relationship with such a dynamic organisation. The new facility will reflect both the key qualities of the Minoli brand and its devotion to delivering exceptional service to its customers, with a focus on the operational efficiency that Minoli is so highly reputed for. The proposed scheme is intended to enhance the location and mirror the existing Minoli outlets to form a significant and premium presence in the area – something Oxford City Council has already warmed to."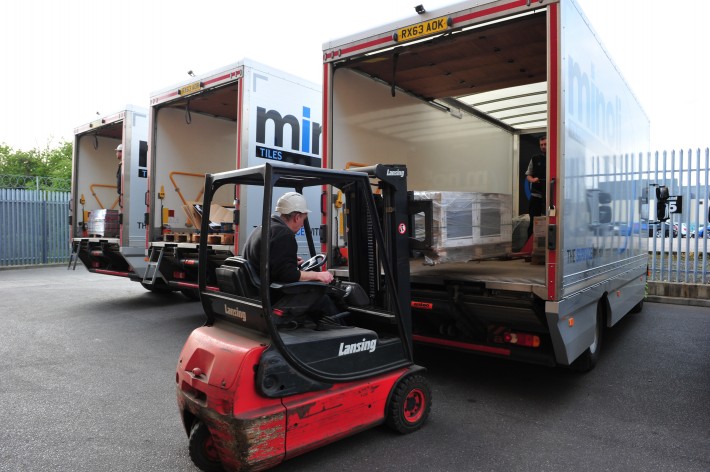 Jonathon Minoli concluded, "2016 has started well with the completion of the purchase of the new site, the go–live of a new computer system and enquiries and orders higher than in the preceding January. Work on the new site will commence in March, but as it is in fairly good condition, with most works only superficial, we expect to be making use of the space from the day of vacant possession."
Posted by Sophie Weitz in Minoli, Press, 15th February, 2016