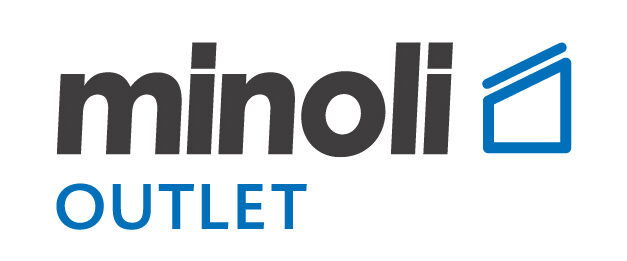 It was back in January of 2018 when we first secured the plot and property adjacent to our Oxford headquarters, originally to accommodate our growing fleet of delivery trucks and storage of our expanding product portfolio. As our business needs have changed with time (primarily due to Brexit), so has the role of that part of this new site and warehouse space.
With near 500 different tile ranges comprising some 3,000 individual product lines, and a continuous biannual cycle of new product launches, our stock diversity means we are sure to have what would be referred to as 'bin-ends' in the wine trade. And just like this wine-merchant reference, the stocks in the Minoli Outlet contain both best sellers and more exclusive high-end product lines, reduced in price to clear and offering value beyond compare.
And so, the Minoli Outlet was conceived of and originally opened in February 2020. The perfect storm of Covid and Brexit somewhat subdued our initial launch at that time, so we're delighted to now get some traction for our new channel to market, with dedicated physical and online representation.
In truth, beyond distributing those 'bin ends', there are other good reasons for identifying batches of stock as ready for clearance. Range discontinuation is the main cause but also over stock, cancelled and reduced contract orders or on occasion when a factory has produced an off-shade batch.
The stocks on offer through the Outlet are all Minoli ranges, from our normal production plants, but greatly reduced in price to clear. As well as a great selection of tiles from our Core collection, there are also often more unique and luxurious products, originally selected for high-specification residential or hospitality sector projects.
As such, we don't see our Outlet as a means of disposing of scraps, more a channel through which to redistribute good quality porcelain and ceramic tiles to fulfil residential and trade demand.
Offering the selected batches at advantageous rates has a number of associated benefits. There's a cost of disposal which we'd rather avoid, a reduction in waste which might end in landfill, less onward transport to move obsolete lines, and some real bargains with which to realise someone's home improvement dreams.
The launch of our new Minoli Outlet website and Facebook page allows a wider audience to browse and choose from well over 100 different product lines. With availability limited (by Minoli standards), but in both large and smaller batches, private and professional customers can purchase as much or as little as they need. What's more, with details of much of the stock now online, we welcome enquiries and showroom visits from clients beyond our immediate surrounds.
You will find full details of all our featured products and prices, here on this website.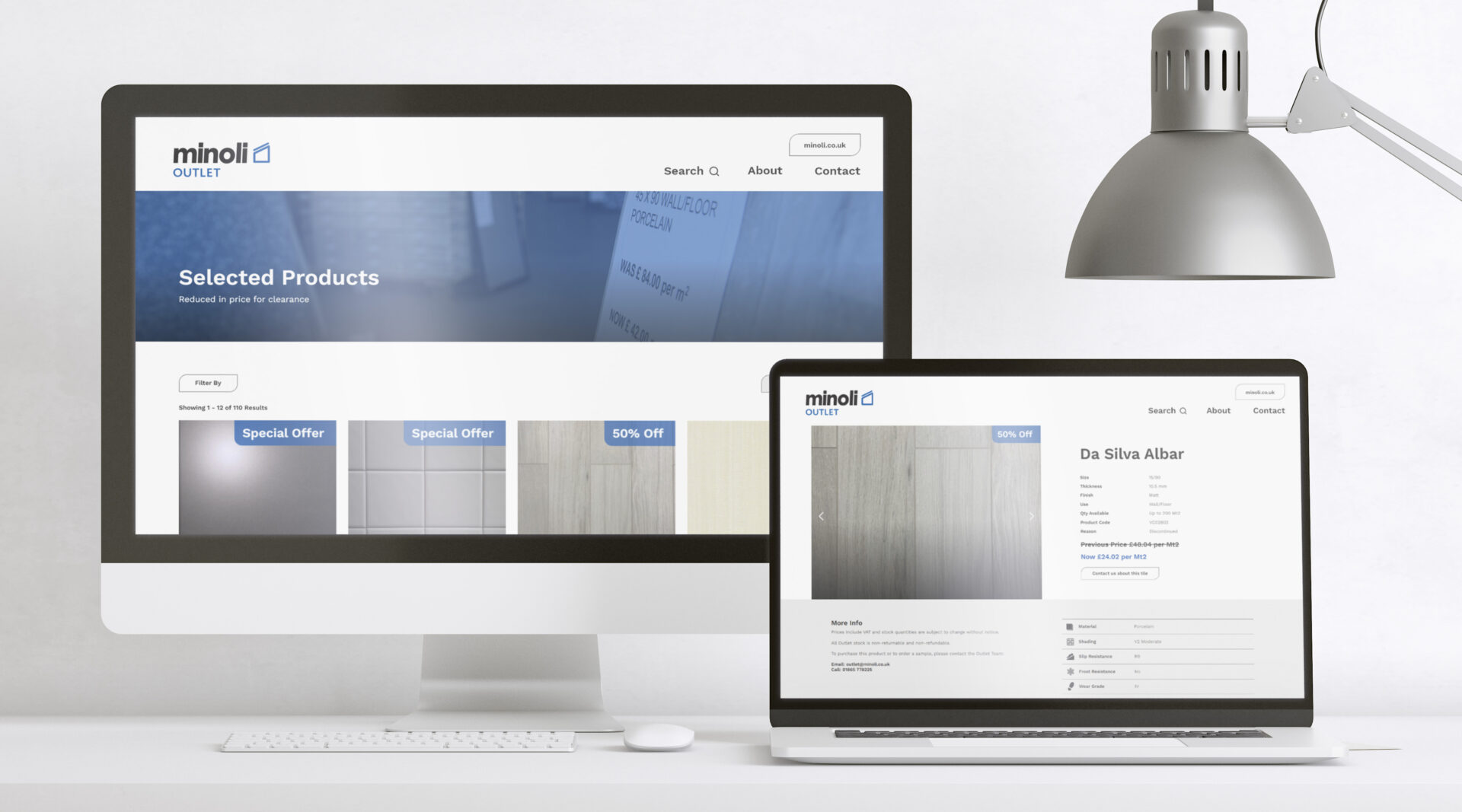 To keep informed of all the latest offers and when new stocks are added, follow us on Facebook at: facebook.com/minoli-outlet
Or come and see us in person at the Minoli Outlet store, next door to our Oxford headquarters here Outlet Contact Us
The new Minoli Outlet. Quite simply… selected quality tiles at great prices from Minoli.