In the spotlight this week, three very special offers that are available on these selected products while stocks last.
---
Lakestone Ivory Polished 30/60
Previously from within our Contemporary Essentials Collection, as a recently discontinued product line, Lakestone Ivory Polished is currently on offer in the Minoli Outlet this week at £36.00 per m2 (inclusive of VAT).
With a look that emulates the inherent irregularities of organic material, Lakestone combines all the features of natural stone but with the technical qualities of advanced porcelain.
At the time of publication there is up to 100 m2 available, but we expect this to be a popular choice at the price. With the sleek modern style of its polished surface and rectified edge, it is more than suitable for all residential applications on both walls and floors.
---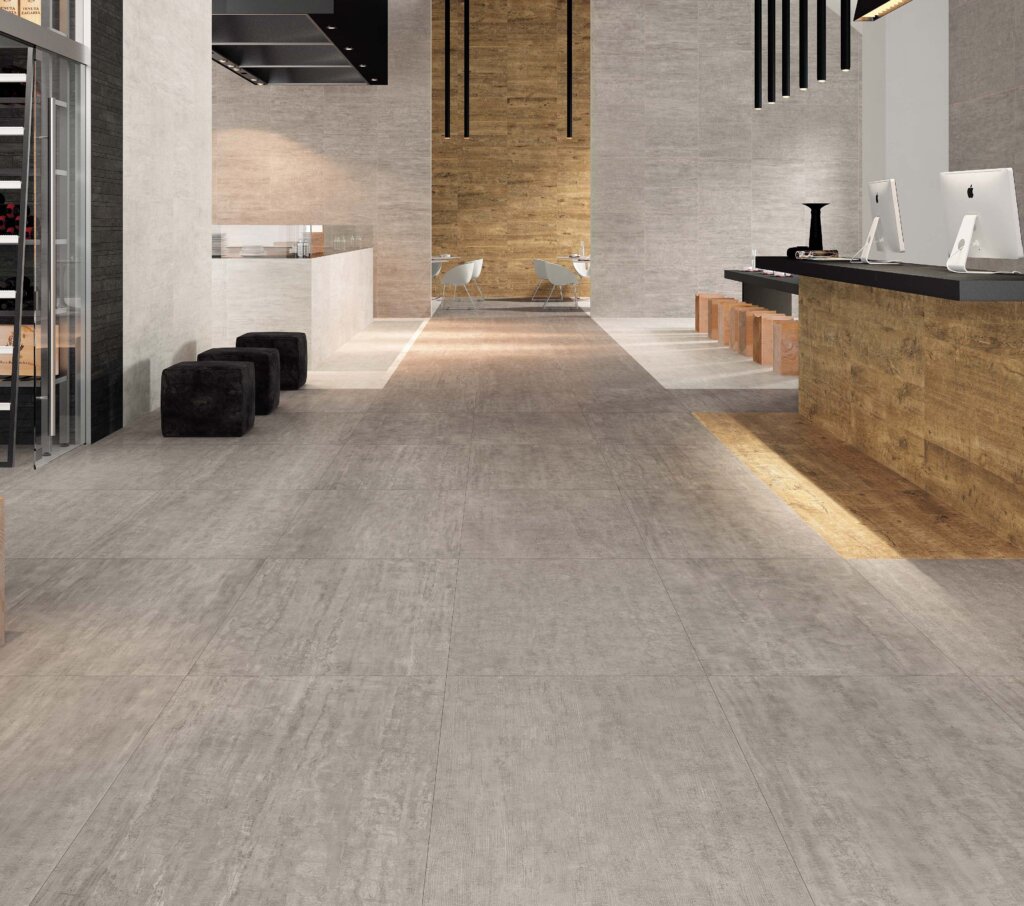 With the contemporary look of concrete, expressed in the different surface finishes and shading,
the Remarkable Pearl Matt tile will enhance the look of any kitchen or downstairs living area with the 45/90 profile flowing seamlessly from room to room.
In this Pearl Matt tone, this particular product will lighten and enrich any area into which it is installed. As well as downstairs living areas, being a porcelain tile, Remarkable is a versatile range and can be used for bathrooms, cloakrooms, and some commercial applications as well.
We currently have stock levels of up to 200 m2 and at a reduced price of £30.00 per m2 (inclusive of VAT), we'd recommend early enquiries to secure the right amount for your next project.
---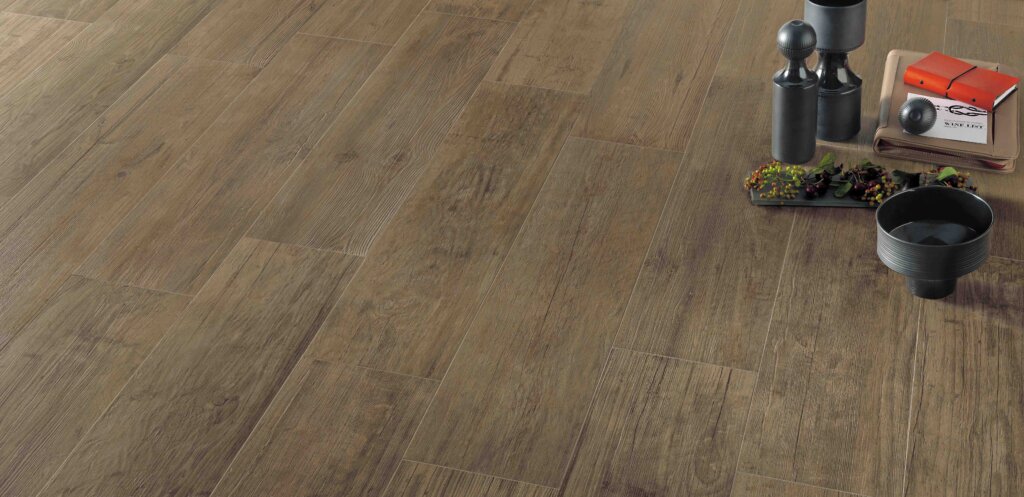 Here's an opportunity to purchase tiles from the well-established Axis series, in the Brown Chestnut colourway, this is a premium product but at an outstanding Outlet price.
Axis is an excellent choice for a wooden effect tile which reproduces the character of aged, sawn timber, available at a greatly reduced rate of £30.00 per m2 (inclusive of VAT).
With up to 100 m2 currently available through the Outlet, Axis provides all the functionality and aesthetics you would want from wood but with the practicality, durability and beauty of a porcelain tile.
With a rich and warm tone, this product line is deal for both down and upstairs living areas, and so truly universal in its application.