Three unmissable offers that are available on these selected products, ready for collection or delivery, while stocks last.
Blaze Corten Matt 75/75 (Surface Marks)
Simply one of the most authentic metallic-looking rectified porcelain tiles, Blaze Corten has the rich, fiery tints of tarnished copper and oxidised iron. In this generous 75/75 size, it makes a bold statement with its deep, distinct and decadent design, bringing a sense of opulence to any environment.
This particular batch was identified as having some unintended, superficial surface markings, likely caused by the roller used in the production process. As such, whilst the markings do not affect the integral strength of the tile, and are not particularly noticeable to the untrained eye, we do recommend buyers check they are comfortable with the finish prior to purchase.
The upside is that, given the circumstances, we are able to offer this product parcel with a price reduction of 50% at just £30 per m2 (inclusive of VAT). In the matt finish, we have up to 130 m2 available for immediate collection or delivery, while stocks last.
---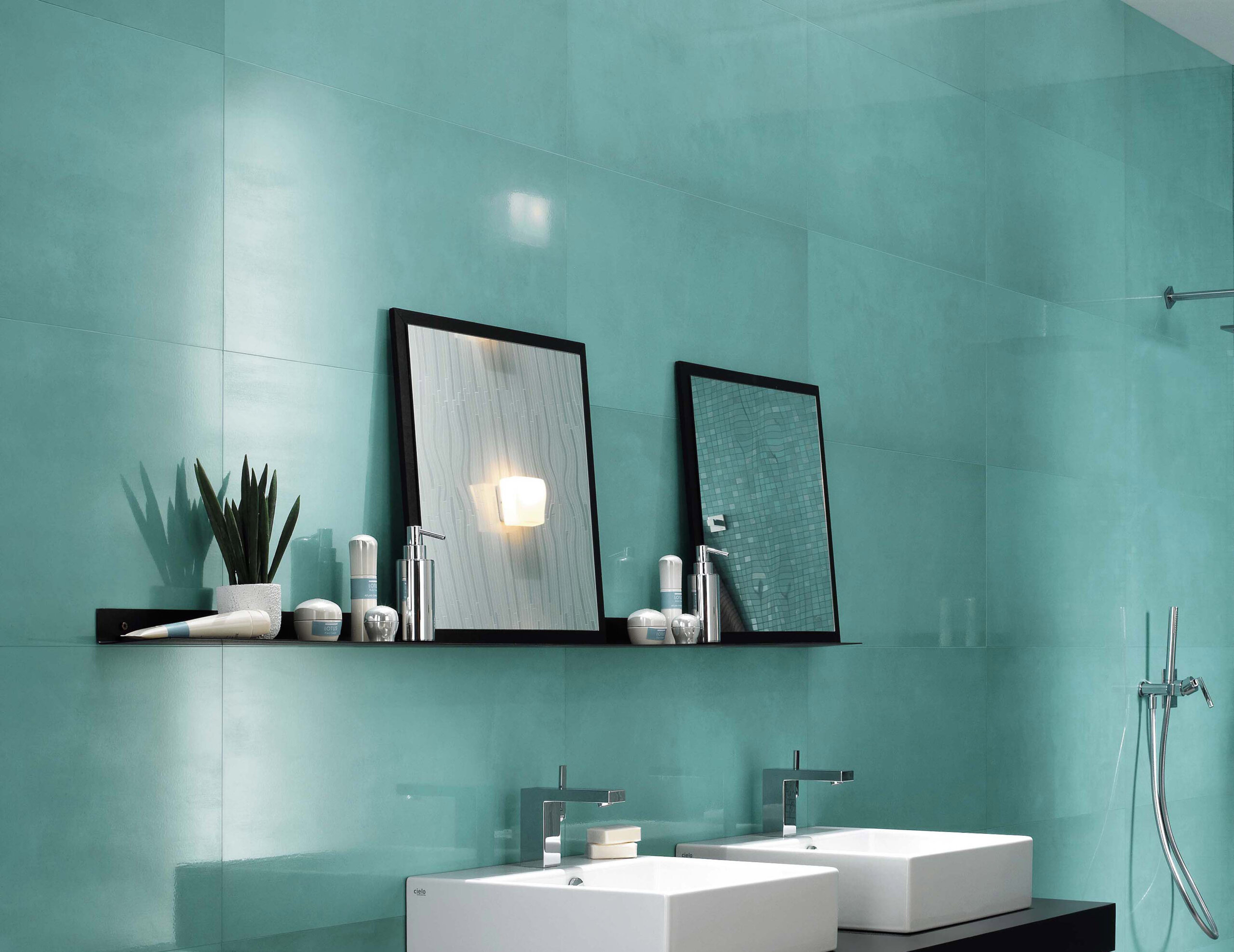 Dreamwell Turquoise Gloss 40/80
If you're a dedicated follower of fashion, you may have seen the Dreamwell Turquoise tile while out and about. It was previously specified in Primark's retail design scheme and was incorporated into many of their flagship stores.
Since superseded by a new corporate identity, we are able to reduce this batch for clearance, now half price at 29.75 per m2 (inclusive of VAT). As a ceramic tile in the 40/80 format and with a gloss finish, we'd imagine these used to great effect in bathrooms, cloakrooms and contemporary kitchens.
We have up to 90 m2 available at present, so if you want to inject a splash of colour into your interior design, why not get in touch with the Outlet team to make enquiries.
---
With its tarmac tones, GI Charcoal brings depth and definition into any space in which it is applied. Previously part of our Core Essentials Collection, in the 30/30 size with a matt finish, this is a versatile addition to the decor in your bathroom, cloakroom, kitchen or utility room.
This tile can be used on either walls or floors and we have excellent availability in our Outlet stocks with up 500 m2 available for collection or delivery. With such generous quantities in our central warehouse, trade buyers may find this batch of particular interest to complete an ongoing or forthcoming project.
This is a seriously special offer, priced to clear at just £7.92 per m2 (inclusive of VAT), while stocks last.