Three unmissable offers that are available on these selected products, ready for collection or delivery, while stocks last.
---
Lakestone Ivory Polished 30/60
Previously from within our Contemporary Essentials Collection, as a recently discontinued product line, Lakestone Ivory Polished is currently on offer in the Minoli Outlet this week at £36.00 per m2 (inclusive of VAT).
With a look that emulates the inherent irregularities of organic material, Lakestone combines all the features of natural stone but with the technical qualities of advanced porcelain.
At the time of publication there is up to 100 m2 available, but we expect this to be a popular choice at the price. With the sleek modern style of its polished surface and rectified edge, it is more than suitable for all residential applications on both walls and floors.
---
On special offer this week is Forever Moon, a stunning polished porcelain tile in the 60/60 format, suitable in size and style for all floor applications.
With its look of natural stone and superfine features, this tile is ideal for any upcoming residential refurbishment project, from kitchens through to bathrooms, and other living spaces.
At the Outlet price of £40.00 per m2 (inclusive of VAT) and with current stock levels of up to 100 m2, tiles from this batch of Forever Moon Polished 60/60 are available for immediate collection or delivery.
---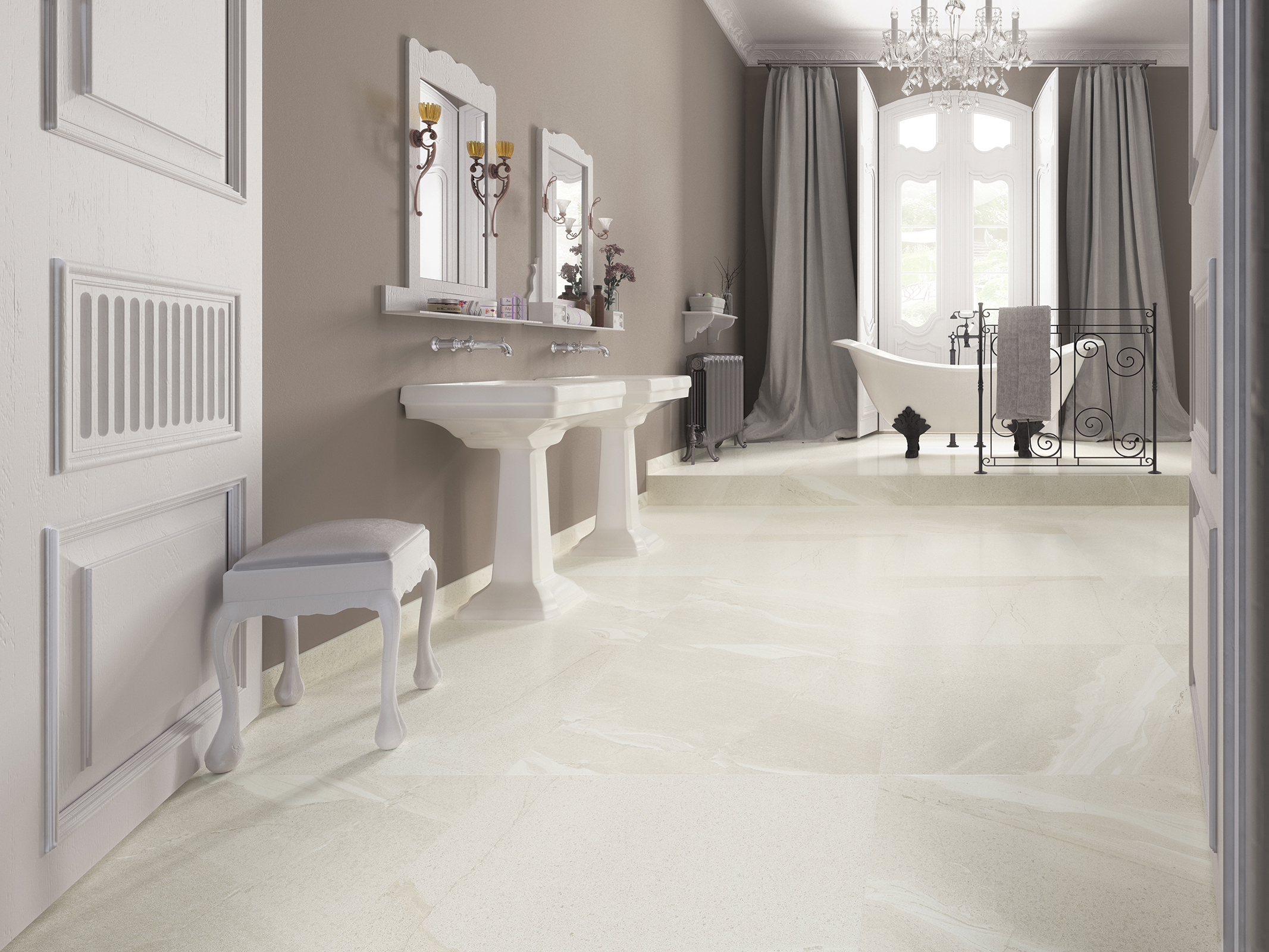 The Thames series of rectified, porcelain tiles were recently a popular product in our Core Essentials Collection, before that range became superseded by new lines.
In the 60/60, matt format and White colourway, this is a truly versatile inclusion in your interior design. With its distinct and varied markings, subtle veining and neutral tones, Thames emulates the look of natural stone with such realism.
These tiles are suitable for all manner of floor applications and in a 10.5 mm thickness, we'd gladly recommend them for use in kitchens, bathrooms, hallways, general living areas, utility and cloakrooms.
At just £21.60 per m2 (inclusive of VAT), these represent outstanding value and with up to 110 m2 in stock, residential and trade customers can buy as much as they need for their forthcoming home improvement or commercial project.