Three unmissable offers that are available on these selected products, ready for collection or delivery, while stocks last.
---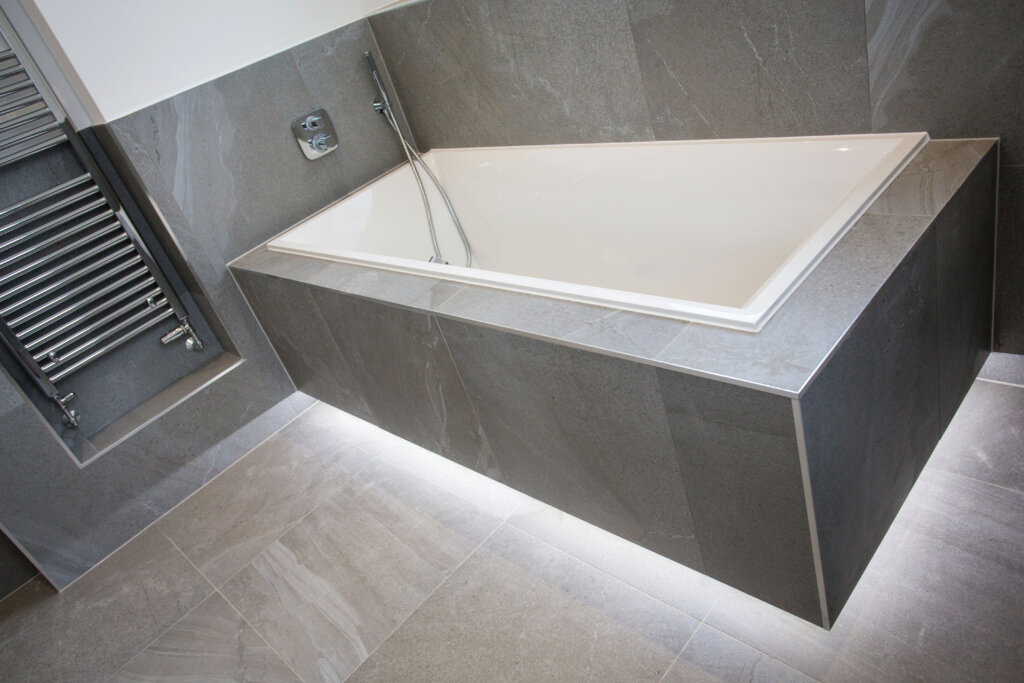 With its dramatic, charcoal tones, random markings and a fine-grain appearance that you would associate with its natural stone counterpart, Thames Basalt will truly enhance the appearance of any area into which it is installed.
In the most commonly specified size of 60/60, a 10.5 mm thickness and a matt finish, tiles from this batch will be perfect for any floor within kitchens or hallways, but also suitable for bathrooms and cloakrooms.
Prior to the discontinuation of this product line, Thames Basalt was a mainstay in our Core Essentials range, the tile of choice when a modern porcelain was required, but at a keener price.
Now reduced further to £21.60 per m2 (inclusive of VAT), and with a larger quantity of 130 m2 available, this is an ideal chance to purchase a tile that makes a stunning statement but at outstanding Outlet prices.
---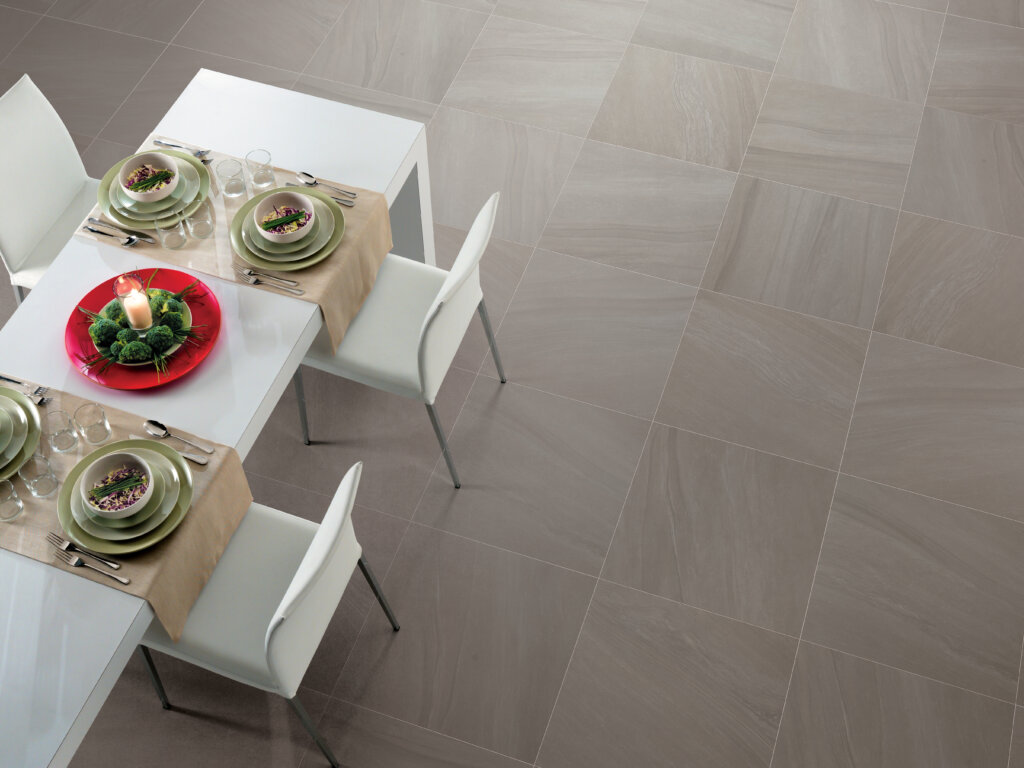 Jasper Malt is smoky and seductive with soft, subtle ribbons of shading across the fine-featured finish. Suitable for walls and floors in this 60/60 profile and matt finish, the Jasper range is inspired by the look of limestone but with all the technical benefits of a premium porcelain product.
The Jasper series was previously a prominent player in our Contemporary Essentials Collection, often specified by architects and interior designers looking for a layered look of luxury.
In our Outlet stock, we have up to 180 m2 available for collection or delivery, and at £33.60 per m2 (inclusive of VAT), we would recommend early enquiries to secure what you need for your forthcoming projects.
---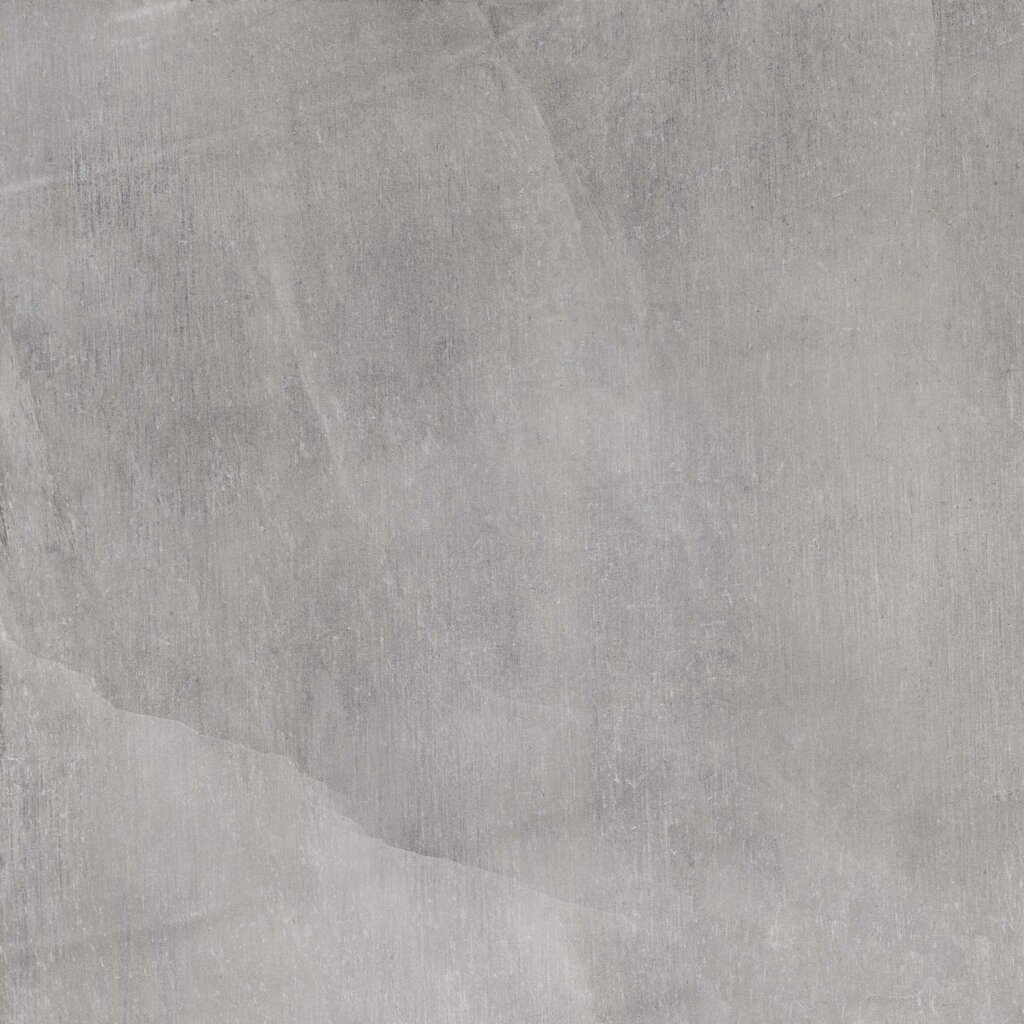 On offer this week in the Outlet is the All Over Grey Polished tile in the 60/60 profile. This range is ideal if you are trying to create a modern, sleek and high-shine surface with a broad blend of shading through slate and silvery tones.
Incorporating everything you would expect from a premium Italian porcelain tile, with exceptional technical and functional characteristics, we currently have a strong stock holding of up to 120 m2.
Ideal for all living areas within your home and suitable being installed on walls and floors, what was once a frequently specified range in our Contemporary Essentials Collection is now available to purchase at a greatly reduced Outlet price of £40.00 per m2 (inclusive of VAT).