In stock and ready for collection or delivery, here are three very special offers, available on these selected products, while stocks last.
---
The Kursal range is a recently discontinued line from the Minoli Core Essentials Collection and has been a firm favourite with housebuilders, developers and homeowners looking for a light and neutral backdrop against which to showcase other elements of their interior design.
The Beige colourway is comforting with warm, biscuity tones and the authentic markings that one would find in natural stone. In rectified porcelain and a generous 60/60 size, this is a great opportunity to purchase a delightful and durable product with a 40% reduction in price.
Right now, in Outlet stock we have up to 60 m2 available at a price of £23.75 per m2 (inclusive of VAT), so we recommend early enquiries to secure what you need for your next home improvement project.
---
Now superseded in the new product launch cycle, the Evolve series was one of Minoli's most successful and sought-after product ranges. In technically advanced rectified porcelain, Evolve has the organic appearance of stone but all the benefits of a precision porcelain product.
This batch of Evolve White in the 30/60 size has delicate tone-on-tone shading that brings a dimension of depth and a sense of spaciousness to any environment in which it is installed.
With up to 160 m2 of this matt wall or floor tile available, there are sufficient stocks to fulfil the requirements of a number of residential design schemes for kitchens, bathrooms, utility or cloakrooms.
Priced for clearance in the Minoli Outlet, private or professional clients can purchase as much or as little as they need for half the usual price at £19.80 per m2 (inclusive of VAT).
---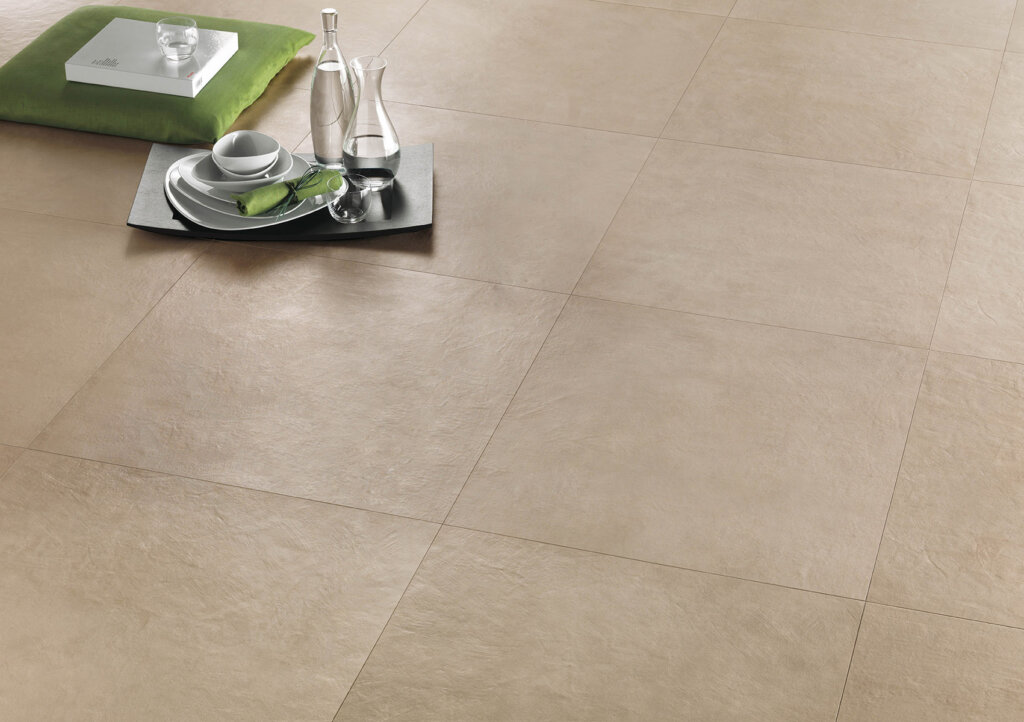 In this matt finish, Evolve Suede is soft and sumptuous with a smooth, superfine surface and a creamy, coffee colourway. This tile is mid-toned, modern and creates a statement in its perfectly proportioned 60/60 size.
With up to 120 m2 available we have sufficient stocks to complete projects using this tile alone, or there's an opportunity to combine in your design the Evolve White, that is also on promotion this week.
As Evolve Suede is also now a discontinued line, we are able to offer this product parcel at the very attractive price of £19.80 per m2 (inclusive of VAT).