In stock and ready for collection or delivery, three very special offers that are available on these selected products, while stocks last.
---
The Minoli Arbor range represents a superb example of how a realistic wood effect can be achieved in premium porcelain with all the graining and knots of their organic counterparts.
In the Grey colourway and with a matt finish, there is still a wonderful warmth as highlights of honey are blended beautifully with smoky, oaky tones.
These sleek and slimline tiles, in a plank-like 18.5/150 profile, have been a sought-after product in our Contemporary Essentials Collection for some years now, but have recently been discontinued from production.
As such, we're delighted to offer up to 50 m2 with a 40% discount for clearance through our Outlet at just £43.21 per m2 (inclusive of VAT).
---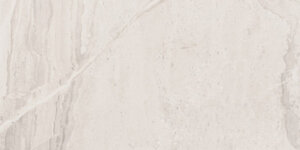 The Gotha range has recently been superseded in the new product launch cycle and we have up to 20 m2 of Gotha Diamond matt, in the 30/60 format, available for clearance in Outlet stock.
Formerly part of our Contemporary Essentials Collection, this is a premium, high-performance porcelain product that was often specified by developers and residential clients to bring a sense of luxury into their interior designs.
With crisp, rectified edges and a sumptuously smooth surface, Gotha Diamond emulates natural marble with such realism and, marked down by 50% at £23.99 per m2 (inclusive of VAT), we recommend early enquiries for this exceptional floor or wall tile.
---
The Clay series is a current and frequently specified range in our Contemporary Essentials Collection. With a super-fine, resin-like surface and a muted, matt finish, Clay brings a distinctive urban charm to any interior design.
As part of a cancelled order originally destined for a bespoke residential development, we're able to offer this batch of up to 20 m2 at half price through the Outlet at just 28.00 per m2 (inclusive of VAT).
In this expansive 60/60 size, these are suitable for use as a floor or wall tile and are ideal for kitchens, bathrooms, utility or cloakrooms, as well as hallways and living areas.