Ready for collection or delivery from the Minoli Outlet, three very special offers are available on these selected products, while stocks last.
---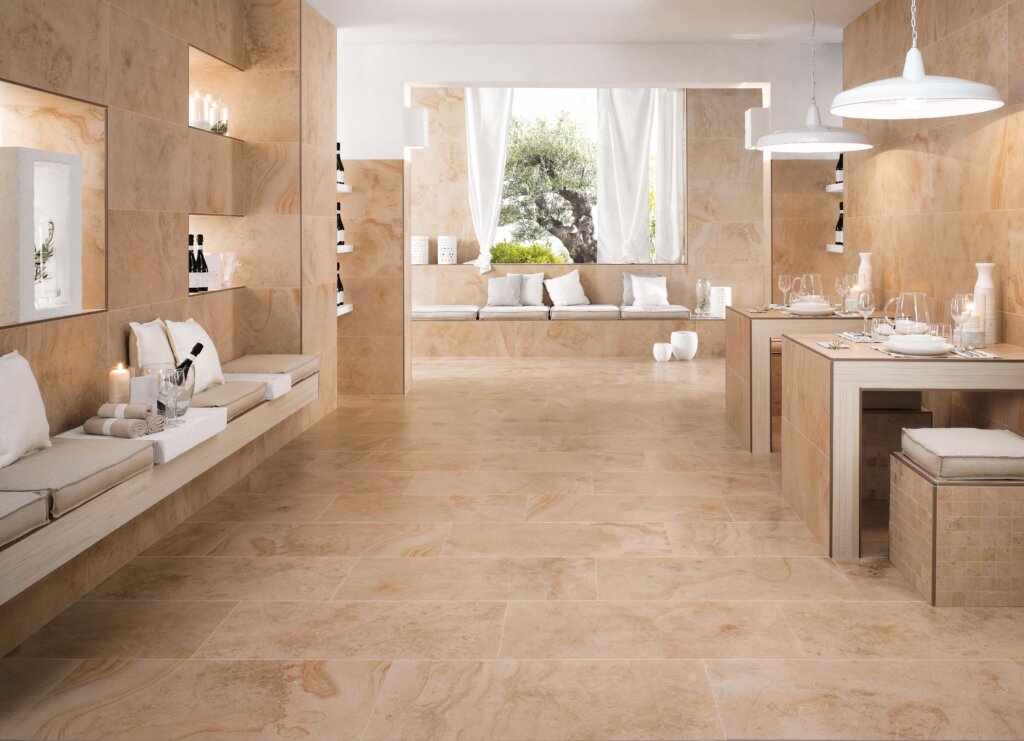 Sunrock Bourgogne Sand Matt 75/75
Now £36.00 per m2 with a 50% saving
Available now in the Outlet store, in a generous 75/75 profile, Sunrock Bourgogne Sand will work perfectly in more spacious areas such as downstairs open plan living areas or hallways, as well as kitchens, bathrooms, utility and cloakrooms.
With the rich, russet tones and vivid markings of stone that are recreated on this tile, you get the feel of a natural product but with the integrity and versatility that you would expect from a rectified porcelain tile.
We have a current stockholding of 25 m2 and are offering tiles from this particular product parcel for clearance with a 50% saving against the original retail price at just £36.00 per m2 (inclusive of VAT).
---
Advance Grigio Spazzolato 60/60
Now £24.00 per m2 with a saving of over 55%
When first introduced, the Advance series represented a new era in technically advanced porcelain products and was a firm favourite within our Contemporary Essentials range. This particular tile was originally specified within the retail design scheme of a premium car brand.
With precision, rectified edges and 60/60 dimensions, in the Grigio colourway this tile has a Spazzolato or brushed finish, which gives it a delightfully soft, sumptuous surface which would work particularly well on kitchen, hallway, bathroom, utility or cloakroom floors.
Priced at just £24.00 per m2 (inclusive of VAT) representing a saving of over 55%, with up to 1,000 m2 available in our Outlet stock, residential or professional customers can purchase as much as they need to complete quite sizeable home improvement or commercial projects.
---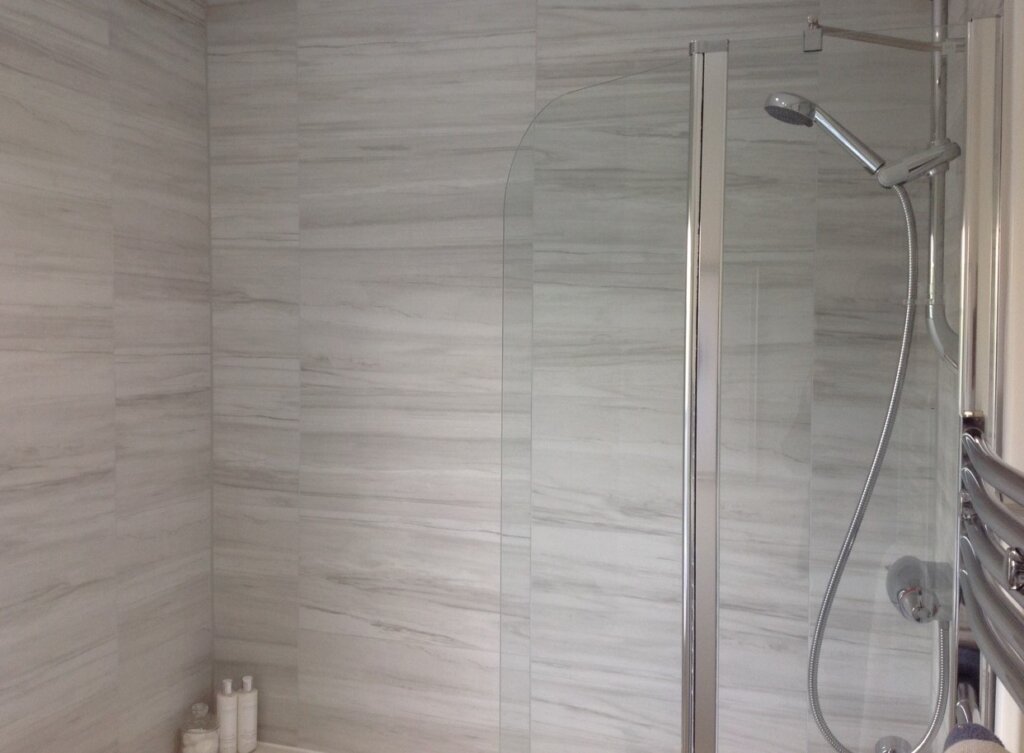 Now £21.60 per m2 with a 40% saving
Until recently, Apollo Grey was a frequently specified product line in our Core Essentials Collection, popular with our housebuilder and property developer clients looking to create a premium contemporary finish but with specific project budgets in mind.
In this 60/60 format, with rectified edges and a matt surface, as a marble-look porcelain tile Apollo Grey is particularly suited for use on floors in bathrooms, cloakrooms, kitchens and utility rooms.
Having been recently superseded in the product renewal cycle, we're now able to offer this batch at just £21.60 per m2 (inclusive of VAT) which is a 40% saving against the previous retail price. Whilst we have good availability of up to 135 m2, with these substantial savings, we would recommend early enquiries to secure what's needed for your next project.