Showcasing a super selection of tile ranges that are on special offer in the Outlet and available while stocks last.
---
The Batim series was recently superseded in the product update cycle from our Core Essentials Collection and is therefore now a discontinued line. As a 20/50 polished ceramic tile, this product is for use on walls, most likely in bathrooms, cloak rooms and kitchens.
Batim Nuez is a deep and delicious coffee colour so could be paired with other lighter floor tiles or used to highlight a feature area within a larger space.
We have up to 100 m2 available in Outlet stock, so plenty to complete quite a large-scale project and residential or professional customers can purchase as much or as little as they need. At £9.60 per m2 (inclusive of VAT) this is a great opportunity to create a statement in your next interior design.
---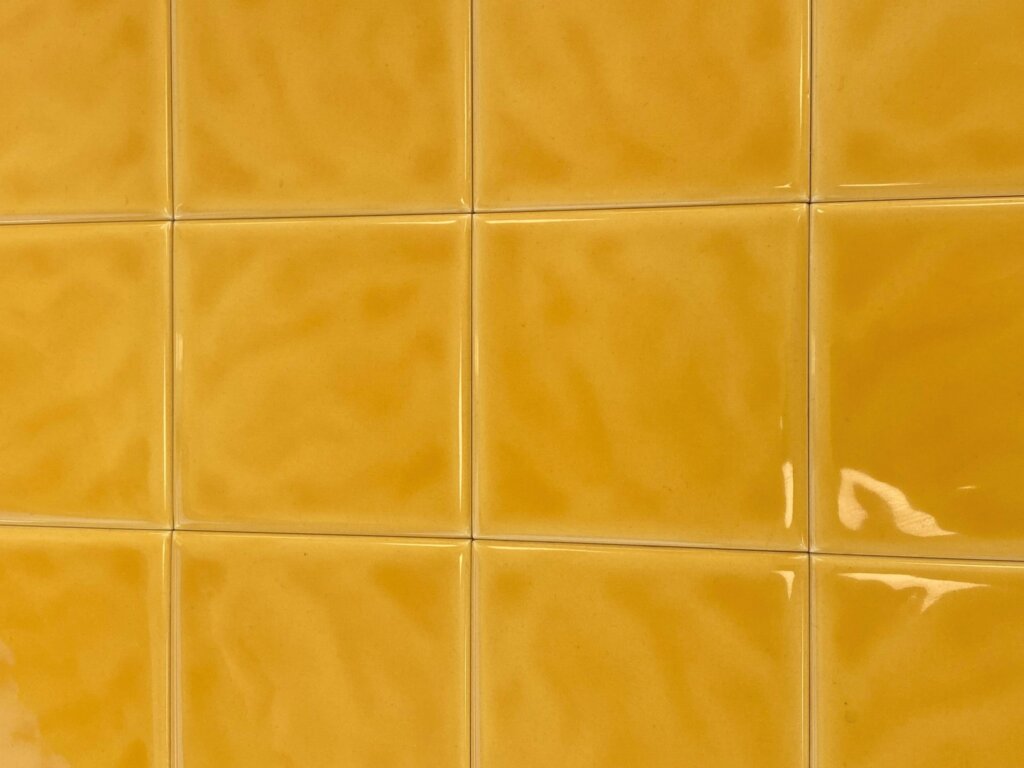 Thai Sunburst Yellow 10/10 Gloss
The Thai range was one of the most frequently purchased for kitchen walls and we're now seeing a notable resurgence in demand for more compact format, gloss, ceramic tiles.
In this 10/10 size it's ideal for those wanting a more traditional finish behind cookers and sinks, through into utility areas and also for bathrooms and cloakrooms.
This bright, sunny, saffron yellow tile is highly practical, easily cleaned and creates a vibrant environment.
We have a stockholding of up to 30 m2 and, at just £5.00 per m2 (inclusive of VAT), this is a truly affordable and impactful inclusion for your forthcoming home improvement project.
---
Formerly part of the ever popular Evolve series from our Core Essentials Collection, we have up to 50 m2 of this now discontinued line, available for collection or delivery to suit.
Being a structured product, this 30/60 tile has the irregular surface relief of hand-cast concrete and in this toned-down taupe colour, it brings an industrial charm to any bathroom, cloakroom or kitchen area. It also has a slip resistance rating of R11, making it exceptionally practical for most wet areas, giving excellent grip underfoot.
At an exclusive offer price of £29.70 per m2 (inclusive of VAT), as a great value technical porcelain product, it is ideal for both walls and floors in all living areas.