In stock and ready for collection or delivery, three very special offers that are available on these selected products, while stocks last.
---
On special promotion this week is Forever Rock. In a matt finish and 60/60 profile, this tile is appropriate for all types of floor and wall application, from kitchens and living areas, through to hallways and bathrooms.
It was previously a very popular product in our Contemporary Essentials Collection, but the range has now been discontinued as part of the product update cycle.
Imitating natural stone with its subtle tones and subdued colourway, Forever Rock brings an earthy ambiance to any surface onto which it is installed. Being rectified porcelain, it has both a crisp and contemporary look and the resilience you would expect from a premium, porcelain tile.
Currently on offer in the Minoli Outlet with significant savings at £30.00 per m2 (inclusive of VAT), we have up to 240 m2 available, so plenty of stock for your current or future renovation project.
---
With the contemporary look of concrete, expressed in the different surface finishes and shading, the Remarkable Pearl Matt tile will enhance the look of any kitchen or downstairs living area with the 45/90 profile flowing seamlessly from room to room.
In this Pearl Matt tone, this particular product will lighten and enrich any area into which it is installed. As well as living areas, being a porcelain tile, Remarkable is a versatile range and can be used for bathrooms, cloakrooms, and some commercial applications as well.
We currently have stock levels of up to 180 m2 and at a reduced price of £30.00 per m2 (inclusive of VAT), we'd recommend early enquiries to secure the right amount for your next project.
---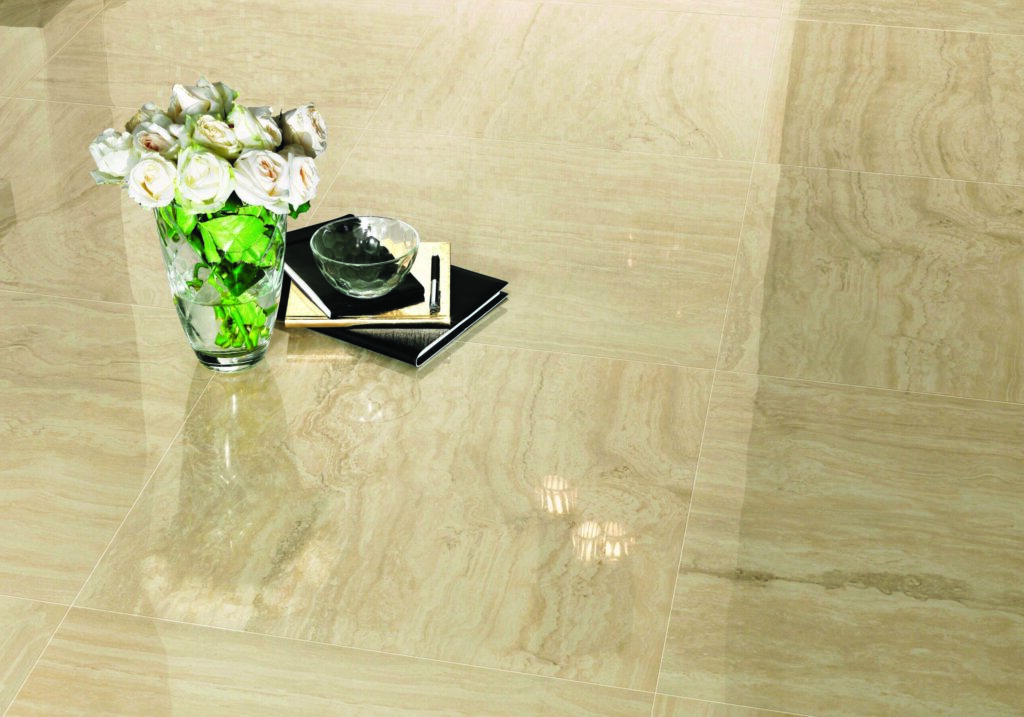 Marvel Travertino Alabastrino Lappato 75/75
This is an unmissable opportunity to acquire a truly premium product from our Contemporary Essentials Collection with a reduction of 40% from the previous price. This particular product parcel was part of a cancelled order that was excess to the requirements of a developer of a high-end London property.
Manufactured in technically advanced rectified porcelain, this beautifully polished lappato 75/75 floor tile has seams of coffee and toffee veining over a lighter creamy background creating an elegant and opulent impression.
We have up to 60m2 available in Outlet stock that would work well in either a residential or commercial setting and, at £57.28 per m2 (inclusive of VAT), private or private or professional clients can buy as much as they need for their next interior design initiative.