Archive for the 'Press' Category
"Pay your suppliers, in full, on time, without fail, no short counts" –  J. Minoli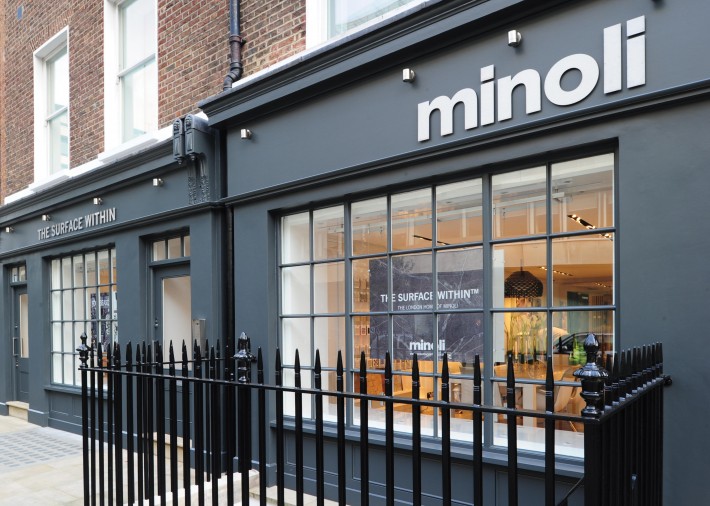 The debate on how suppliers are treated by companies, large and small, started in the supermarket sector and has now spread throughout all industries. A recent poll, carried out by the Forum of Private Business earlier this year, reveals that the majority of SME's believe that the UK's larger private family-owned firms are the most trustworthy enterprises to do business with.
One of these family-owned businesses, which can trace their heritage back to the Swinging Sixties, is Minoli. The company has had it's head office and logistics facility based in Oxford for over 55 years and is a classic family-owned business, established by the current Managing Director, Jonathon Minoli' s grandfather.  The company, from their Oxford base and London showroom have built up a significant business, supplying the best of Italian specialist tiles both into the UK and for further export. Their clients include; major house builders & developers, the automotive industry, commercial developers, retailers & resellers (wholesale) and individual private clients.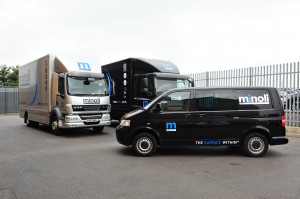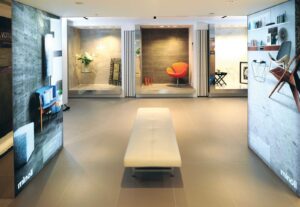 Warehouse and Distribution – Oxford                         London Showroom
The business has grown year-on-year, even during the tough times of the recession. This has been in no small part due to interaction with their suppliers, who along with the team, approaching 50 people, have helped the business not only survive, but to thrive.
Many of these suppliers are small and form the bedrock of business that is at the heart of the Government's long-term economic plan. The Royal Assent for the Small Business, Enterprise and Employment Act, which came into force of 26th March 2015, will help small firms to innovate, grow and create jobs.
According to Jonathon Minoli, "Behind Minoli's success is a chain of very loyal and dedicated suppliers, who have contributed enormously to our success. Some of these relationships were forged by my father and his father before him and have stood the test of time, which is testament to their mutual value".
This year, Jonathon Minoli showed his appreciation for the support and dedication of their suppliers and business partners, at the first Minoli Suppliers Annual Luncheon at Home House, private members' club in Portman Square, London.  Around 80 suppliers, large and small, the factories, the fleet providers and even the florist, enjoyed a lunch at Minoli's expense. A fitting tribute to their dedication to helping Minoli grow.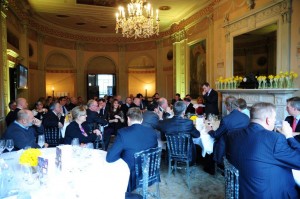 Home House, London – March 2015                           Jonathon Minoli with Atlas (left) and Supergres (Right)
The Front Parlour & Eating Room – Over 80 guests     Two of Minoli's supply partners
Jonathon Minoli added "We support and encourage all our business suppliers, we pay them in full and on time, listen and encourage them to grow their businesses. The recent government initiatives can only help us and our suppliers.  In turn, we can continue to offer an enhanced service to our own clients and it is important to note the number that have in place, their own Supply Chain Charter of Corporate Social Responsibility".
Posted by Sophie Weitz in Minoli, Minoli London, Press, 1st April, 2015