Archive for the 'Press' Category
As the European launch of the 2013 Formula One season roars to our screens on Sundays, some of London's luckiest super-fans have kitted their very own garages reminiscent of some of the finest paddocks in the international sport.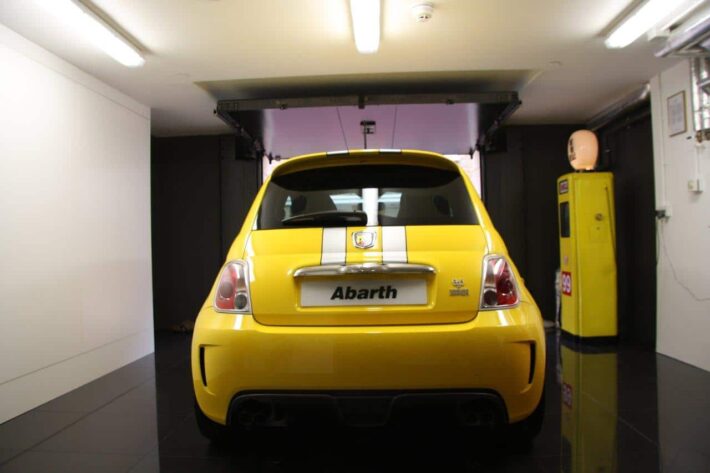 Stanley House – Cornwall Terrace
Minoli LX Nero Polished 600 x 600 mm
Whilst bespoke home garages have long been popular with multi millionaire auto enthusiasts who want to showcase and maintain their pristine collection of vintage vehicles, a new era of London's private supercar enthusiast has taken to creating their very own contemporary toy cupboards.
Minoli has helped create showrooms for world renowned commercial brands including Alfa Romeo, Lexus, Kia, Renault and Ferrari. Through identifying an emerging market, Minoli now offers bespoke solutions for private collectors and an increasing number of high-end house builders who have started to offer such innovative personalised spaces.
Jonathon Minoli, Managing Director, Minoli comments: "As the popularity of motor racing increases throughout the world, combined with the ongoing investment opportunities within the Capital city, we have really noticed an increase in enthusiasts creating their very own paddock-like surroundings for their most prized possessions.
"At Minoli our customers are often looking to personalise their garages to match the brand or model of their car. No longer is the garage somewhere to use simply when entering or exiting a property, it is now somewhere to retreat and take your guests when entertaining."
During recent years, areas such as Knightsbridge and Mayfair have witnessed large quantities of supercars from the middle-east arriving into central London during the summer months. Often cars have been transported just for the occasion; many are now kept in discreet spaces which by any definition have now become some of London's most luxurious 'dream garages'.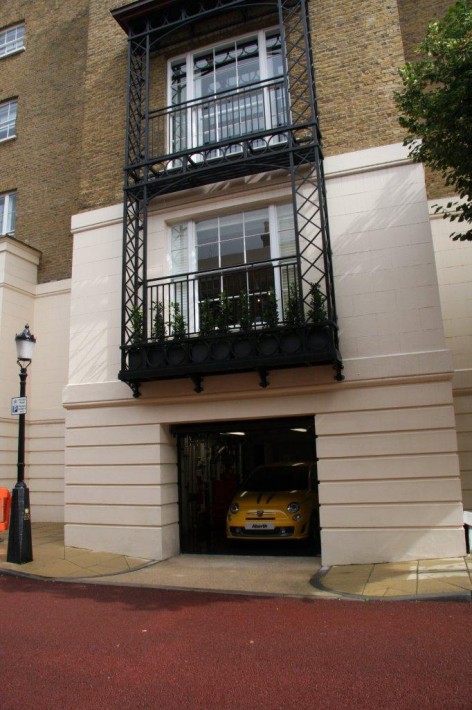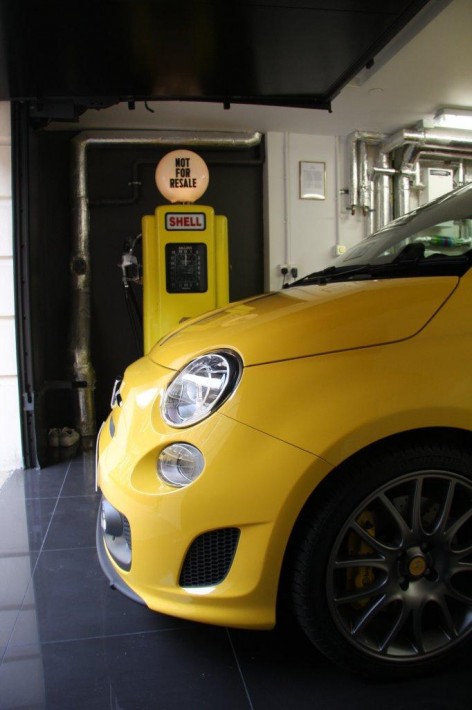 Stanley House – Cornwall Terrace
Designed by leading interior designer, Siri Schumann of Two D Limited, Stanley House – No 8 Cornwall Terrace has launched onto the market at a price in the region of thirty million pounds. Overlooking the prestigious Regents Park, the 8,059 sq ft Regency mansion is set over five floors and comprises of five bedrooms, nine bathrooms, gym, master reception room and a mews house at the rear. Through using the finest materials combined with pioneering technology, the property boasts all the essential features required to provide the very best in London living, including the residents very own 'super garage'.
For Number 8 Cornwall Terrace, Minoli provided the 600 x 600 LX Nero Super Black Polished Porcelain tile, made to the very highest standards this Italian porcelain tile has shown just how effective a (relatively) small garage can be when fitted out thoughtfully with inspirational flooring and well-chosen décor.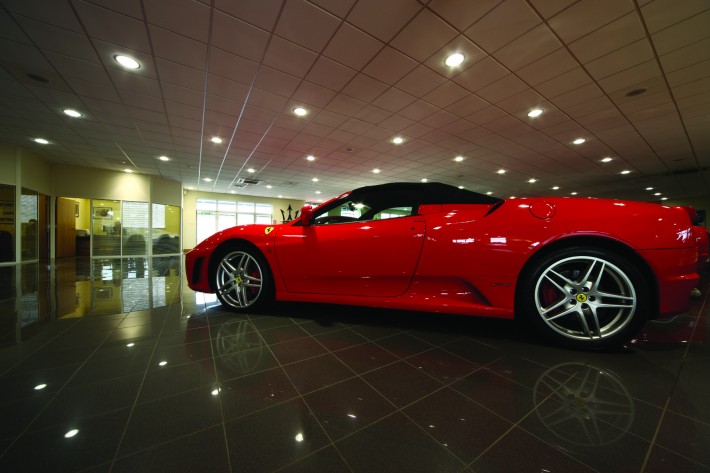 Minoli also work with DURA, Europe's leading designer and manufacturer of garage furniture who have helped deliver solutions for many of the world's leading car manufacturers and form part of Aston Martin's corporate guidelines. They also work with residential homeowners from across the UK, creating unique garage fit outs.
The Minoli LX Nero is available from stock, in either 600 x 600 format, as used in Cornwall Terrace or 600x 300, as used by Infiniti Cars for the state of the art retail showrooms, where the tile forms a portal from reception to client lounge and showroom.

Minoli LX Nero Polished 300 x 600 mm – Used by Infiniti Cars
Posted by Sophie Weitz in Car Showroom, Minoli, Press, 21st May, 2013