More Information
2020 promised so much for all of us here at Minoli with our clients and friends. The 60th anniversary of the company and a number of celebrations planned.
A look back by month…
January – The new year, new challenges. One of the very best previews we have held in December led to an unprecedented demand for samples and information on the 2020 ranges.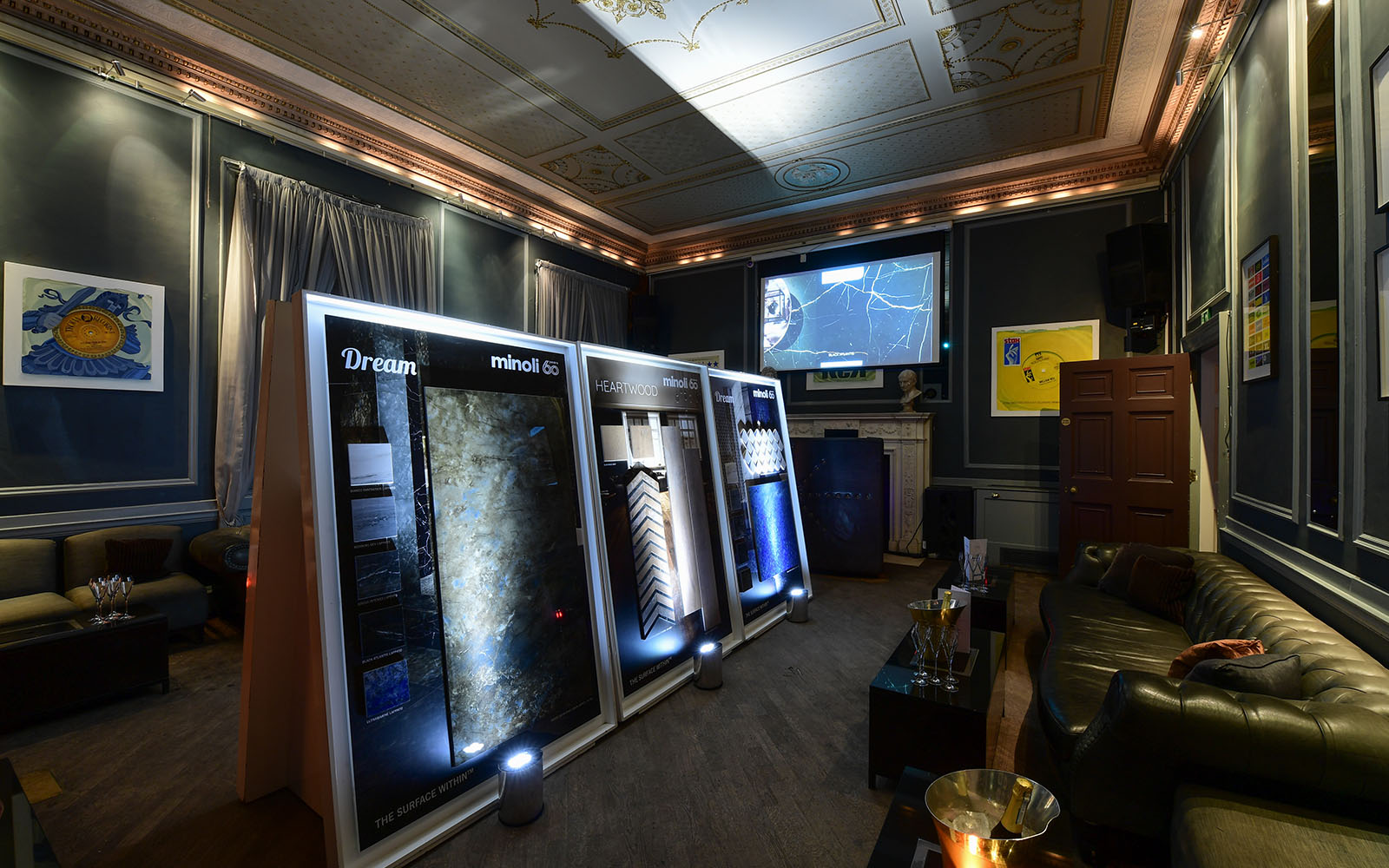 ---
February – Despite the issues of production supply from the plants in Italy due to something called 'Coronavirus' new ranges were coming into stock and were well received. Factory Outlet in Oxford – complete and open.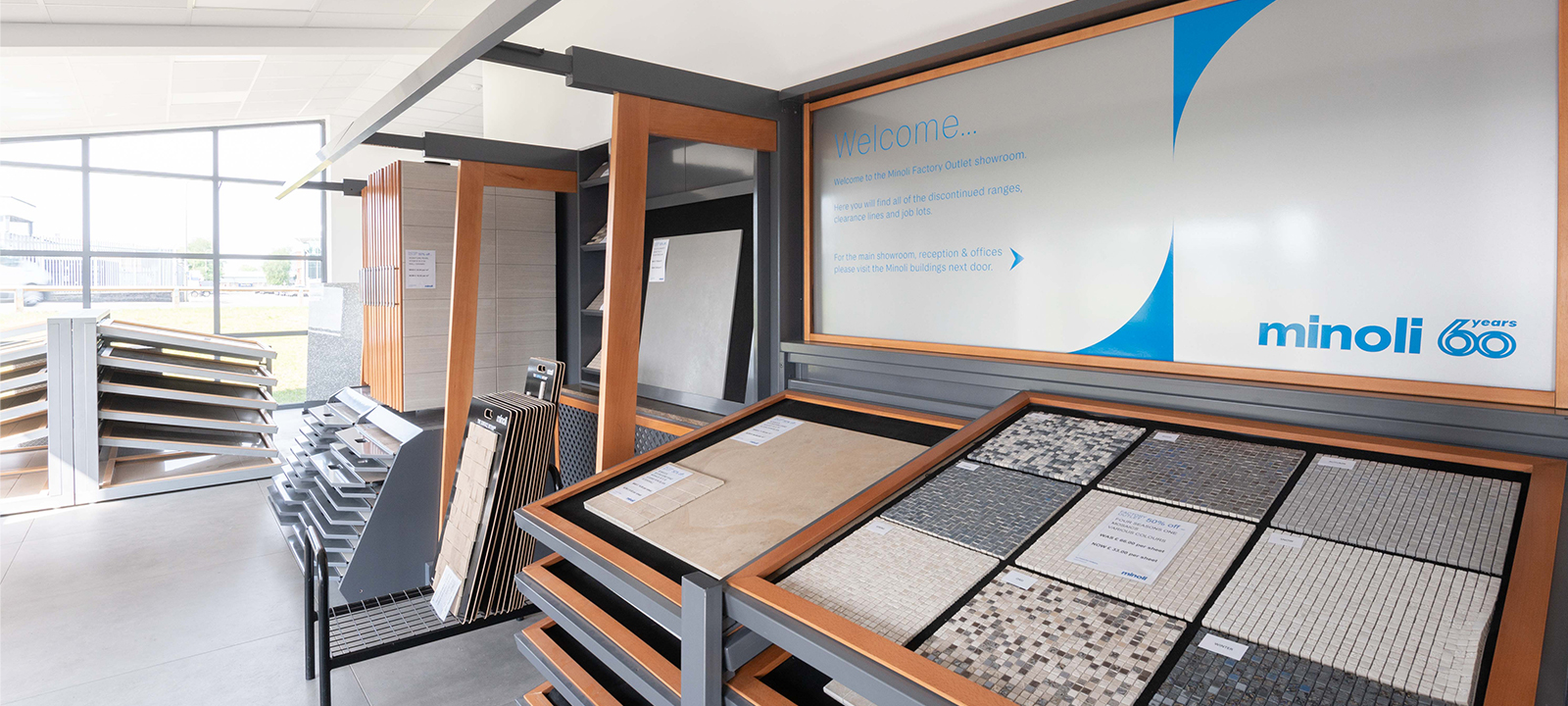 ---
March – Coronavirus (Now called Covid-19) is with us and starting to effect business and all aspects of life. (March 23rd – Lockdown). Two new Trucks are added to the fleet.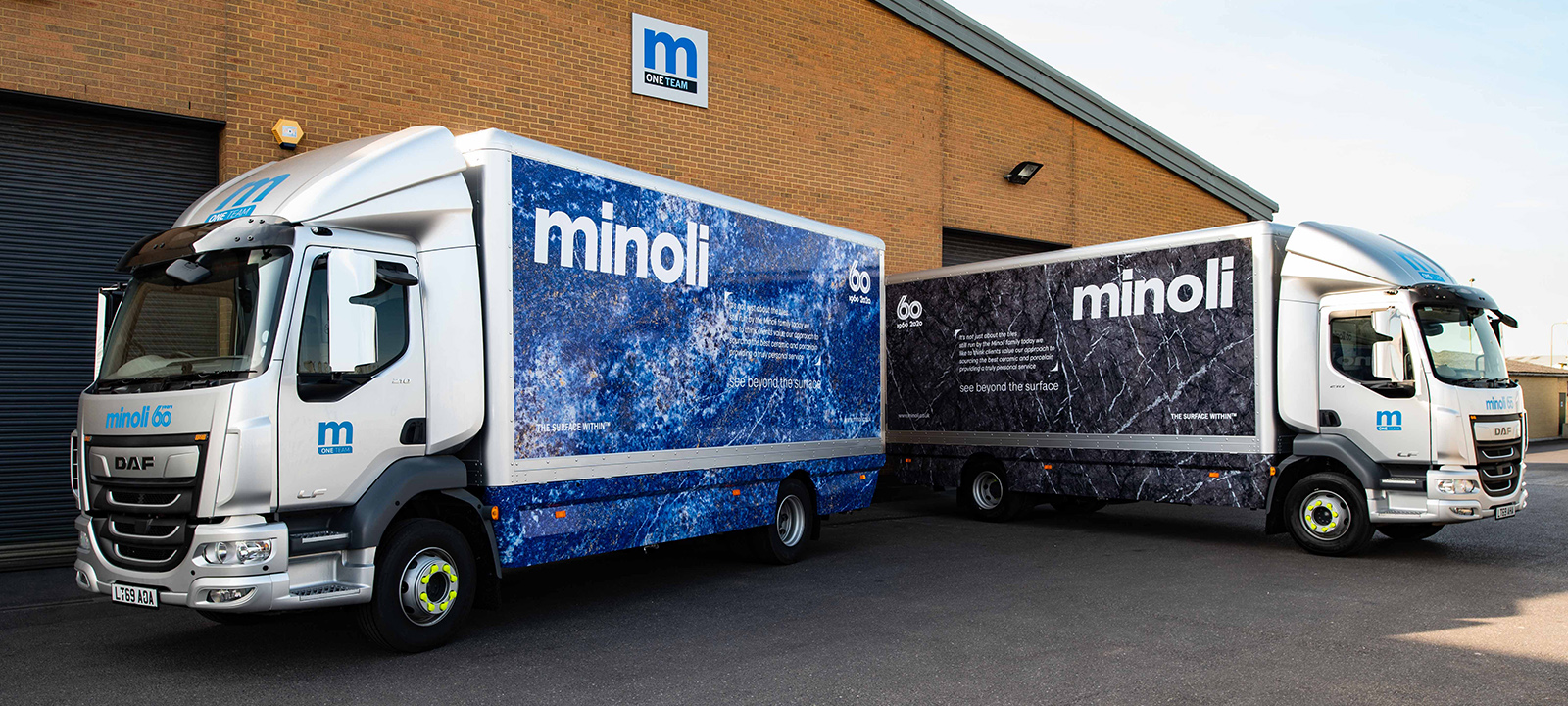 ---
April, May & June – Throughout lockdown the Minoli team was available on phone and email, there was very small team in the buildings dealing with the continental shipments that could not be halted. As the regulations were adjusted to confirm that construction could continue, more team members returned to the business and delivery services resumed. The opportunity is taken to begin the re-branding of the Minoli fleet with eventually all of the trucks and vans fully wrapped and sign written.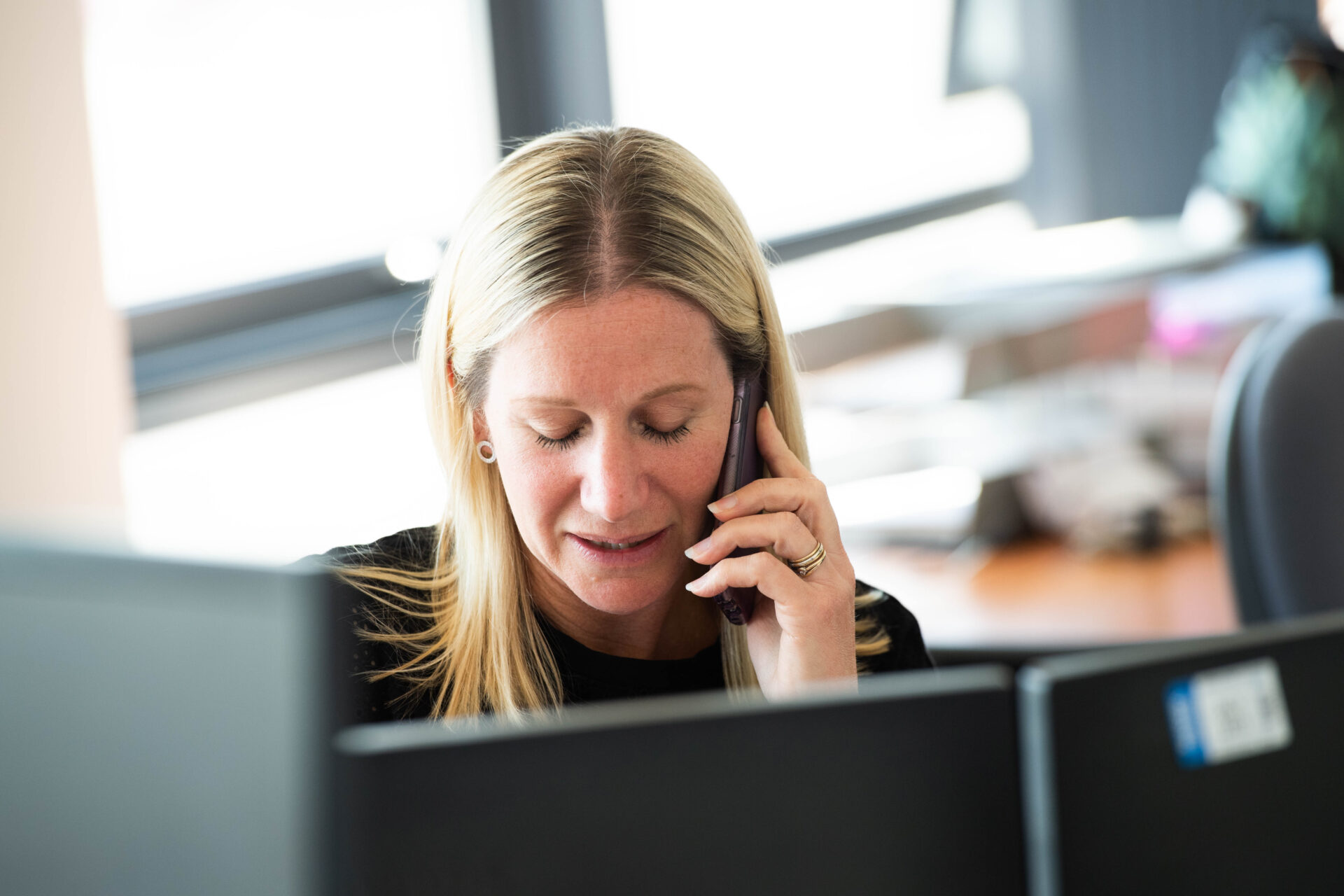 ---
July – With Construction projects being encouraged by the government, Minoli returns to near full staff. More of the new ranges came in from the production plant… a degree of normality sets in.
---
August – Renovation and upgrading works commence in the London showroom to accommodate the large format and XL porcelain tiles that now form such a significant part of our collection.
---
September – Business really begins to return to normal levels with activity very much inline with 2019, wholesale and development are both exceptionally busy.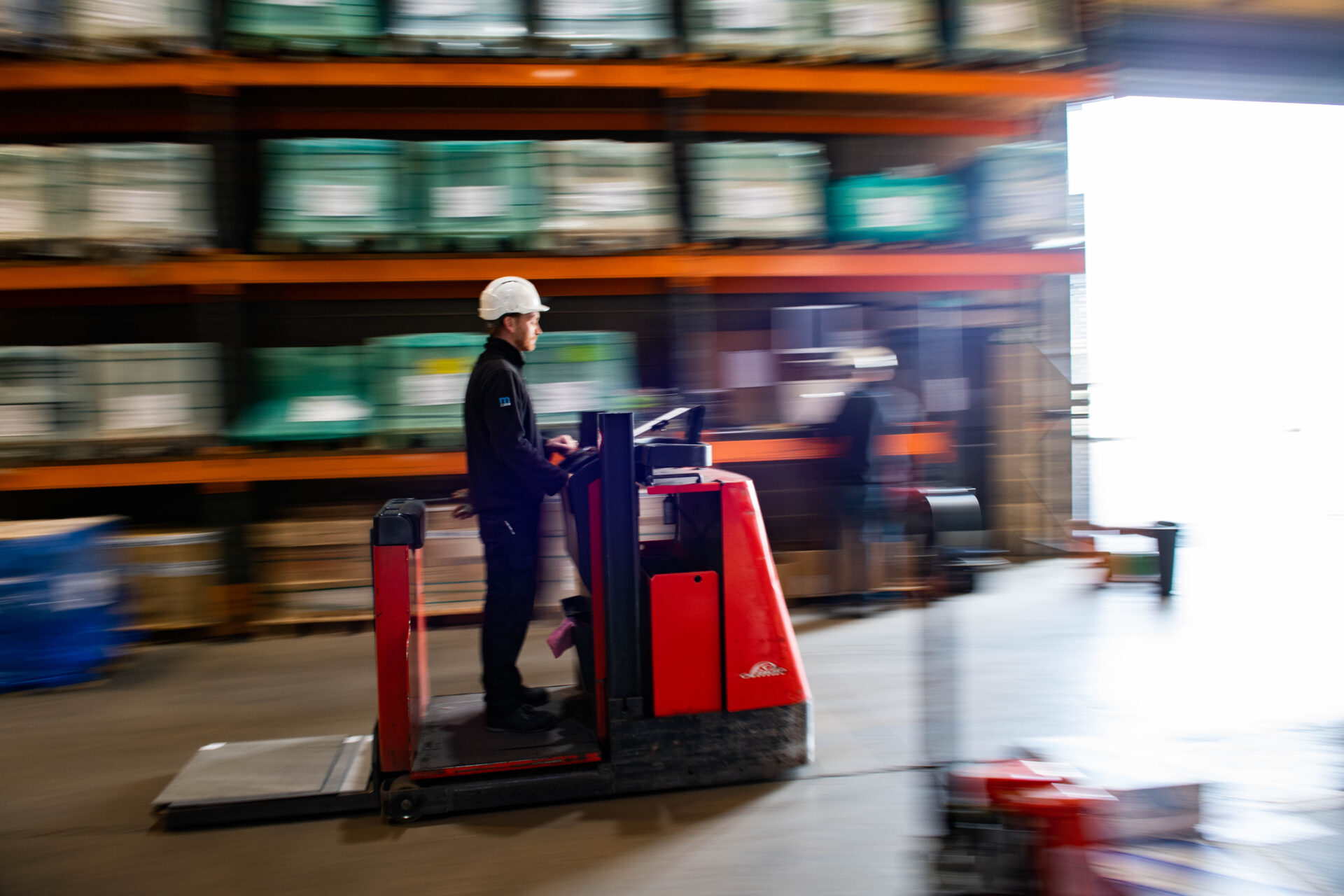 ---
October – What would have been! Business continues to be very good, yet sadly the spectacular celebration of the company's 60th that was to be held at Blenheim Palace on October 10th had to be cancelled.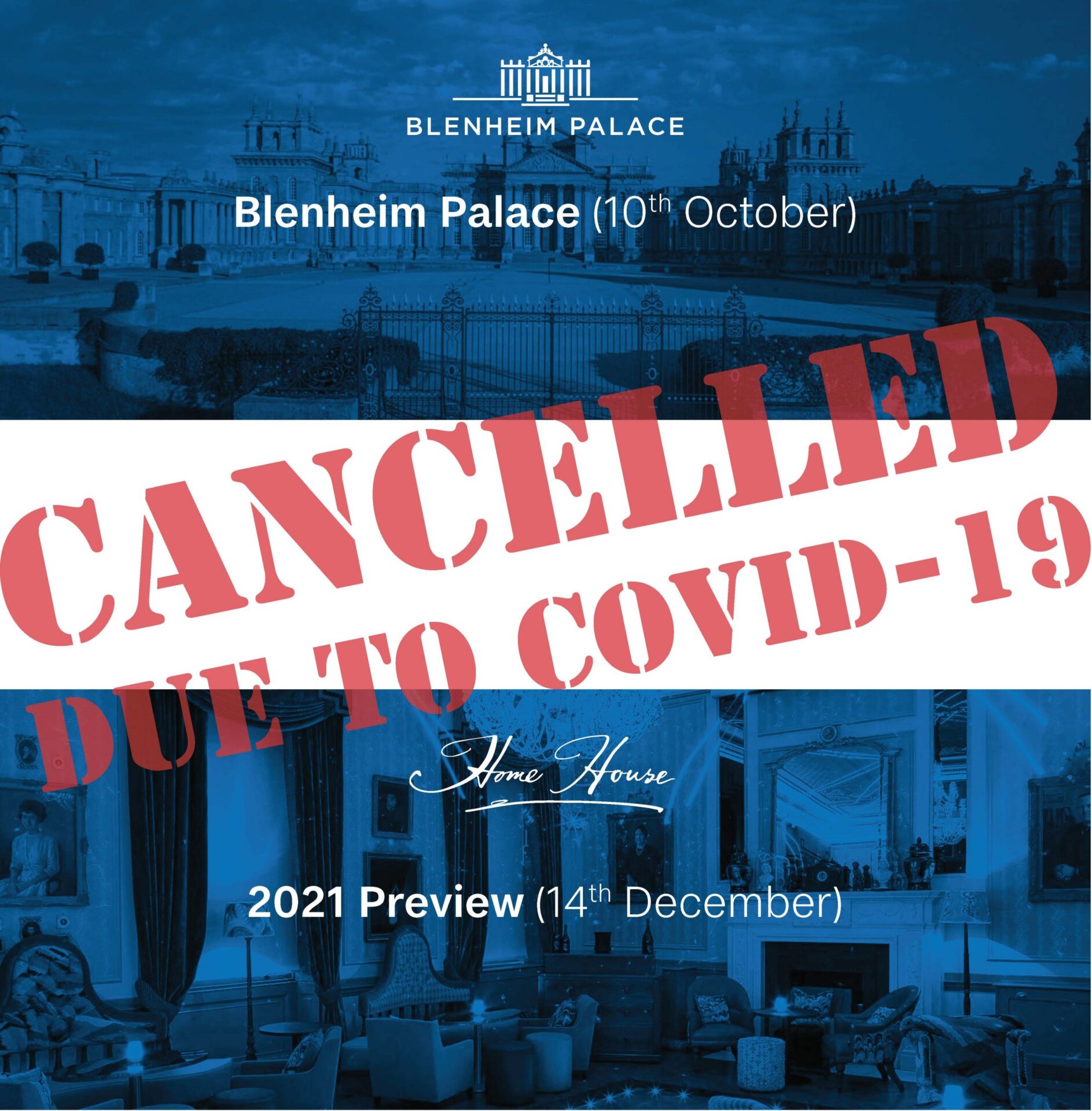 ---
November – Preview preparations. The ranges for the 2021 launch are settled upon and the excitement of arranging the preview begins… brochures, website and the annual bash at Home House (but of course there would be no physical preview in 2020).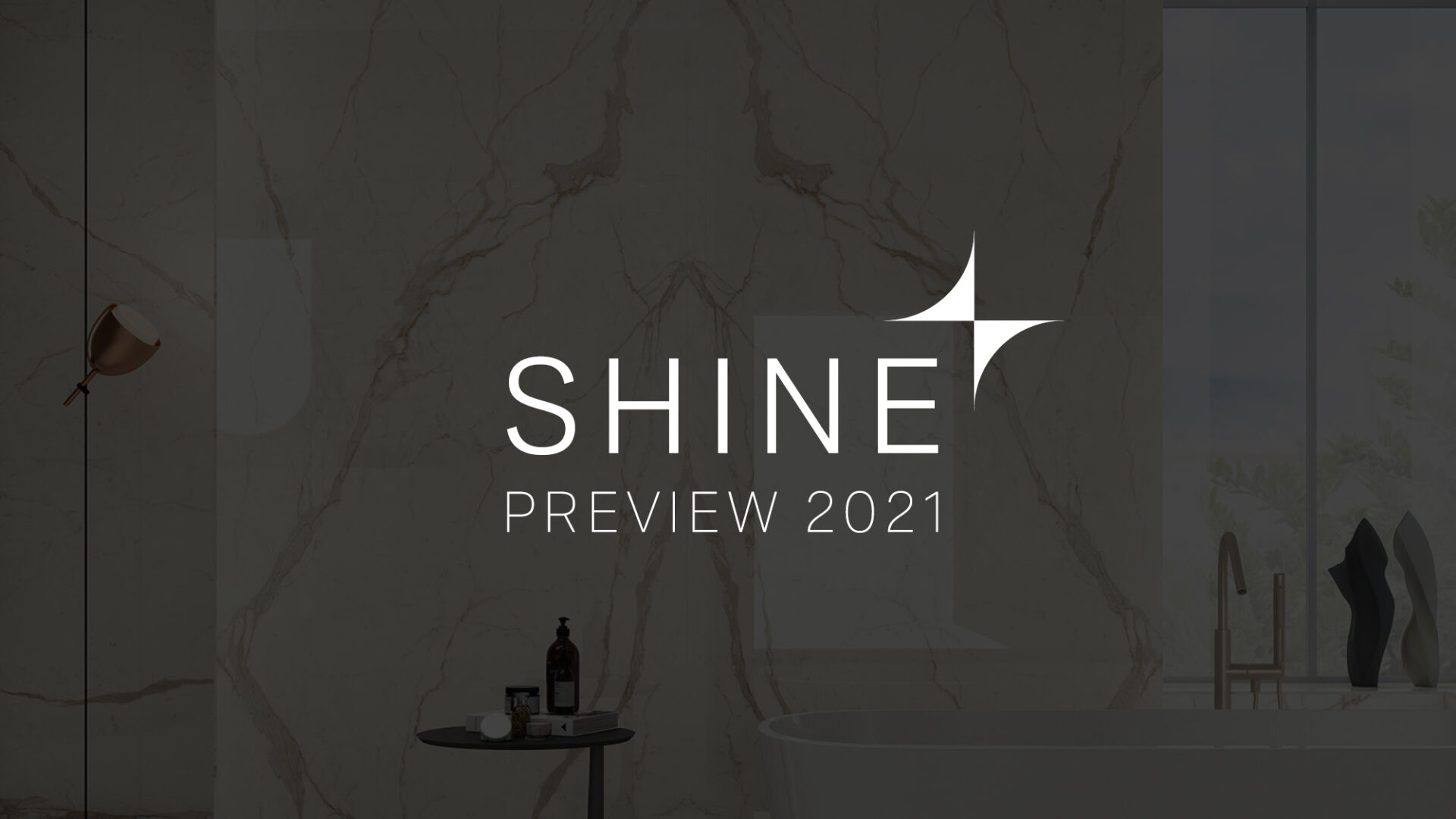 ---
December – The 2021 preview is fully launched, with over 500 preview packages delivered to our clients. The reaction to the new ranges has been fantastic. Stock of one of the ranges Venti is already available!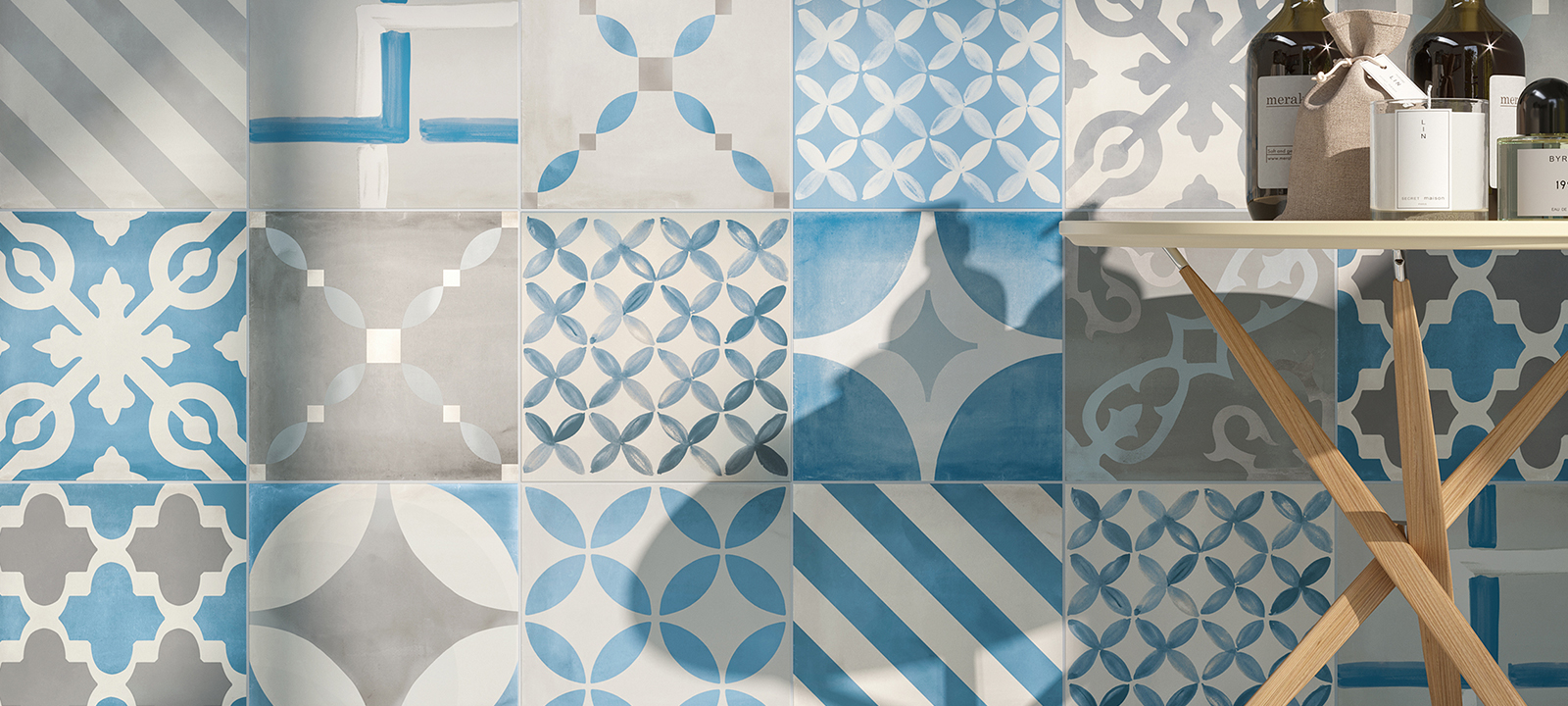 We wish all of our followers a very merry and above all safe Christmas and a happy new year.
Posted in Minoli