More Information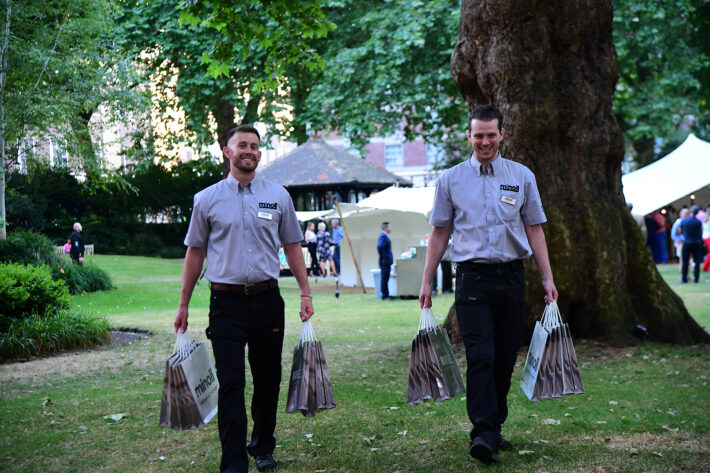 The Minoli merchandising and marketing department is responsible for producing all of the "physical" elements of the company's promotional material…
This includes, tile sample cards, display hand boards, display stands and fixed showroom presentations (room sets).
The team, headed by Nick who has been running the department within Minoli since 2016, also produce all of the materials required for the Minoli events, such as the showroom presentations, the Garden Party (held in the summer 2018) and the Annual Home House Preview.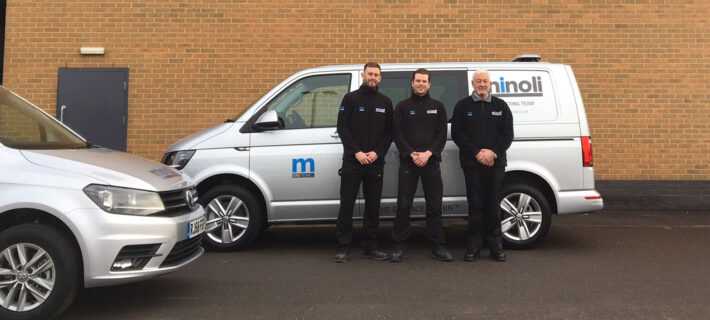 Matthew who works within the marketing department alongside Nick, has been with the company since 2018 and there was for many many years Richard, who started with the company in 2006 and retired at the end of February this year.
The department has it own purpose built space within the main Minoli head office building in Oxford, over two floors the department is completely self-contained with all of the equipment and stock that is required on a daily basis. Bulk supplies of the materials, such as boards and brochures are stored in the Secure House site, literally across the road, where marketing has a dedicated floor.
The department has the use of four vehicles, two Fiat Ducato vans, and two VW vehicles, a Caddy and Transporter.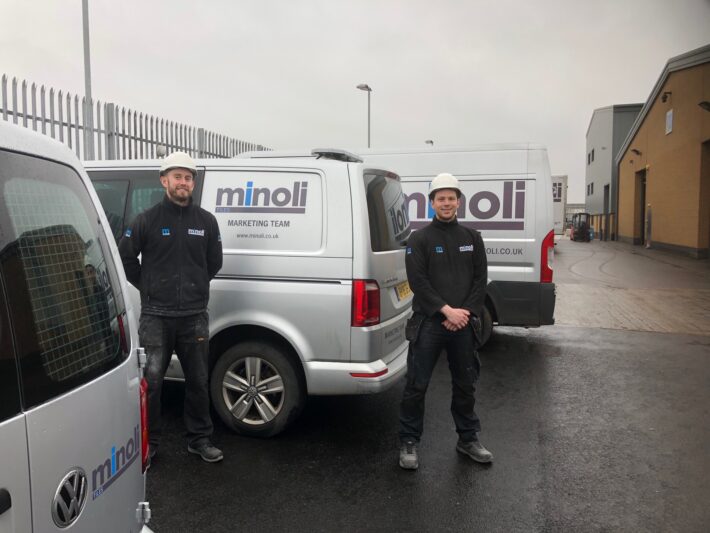 In a normal year upwards of 5,000 10/10 cards are produced.
Displays are carried on in a variety of locations, from show house marketing suites, retail showrooms, exhibitions and events.
Nick also works with the other departments in advising on technical matters, having had many years' experience in tiling.
Minoli Marketing Team – One Team Minoli.


Posted in Fab Fact Friday, Minoli