More Information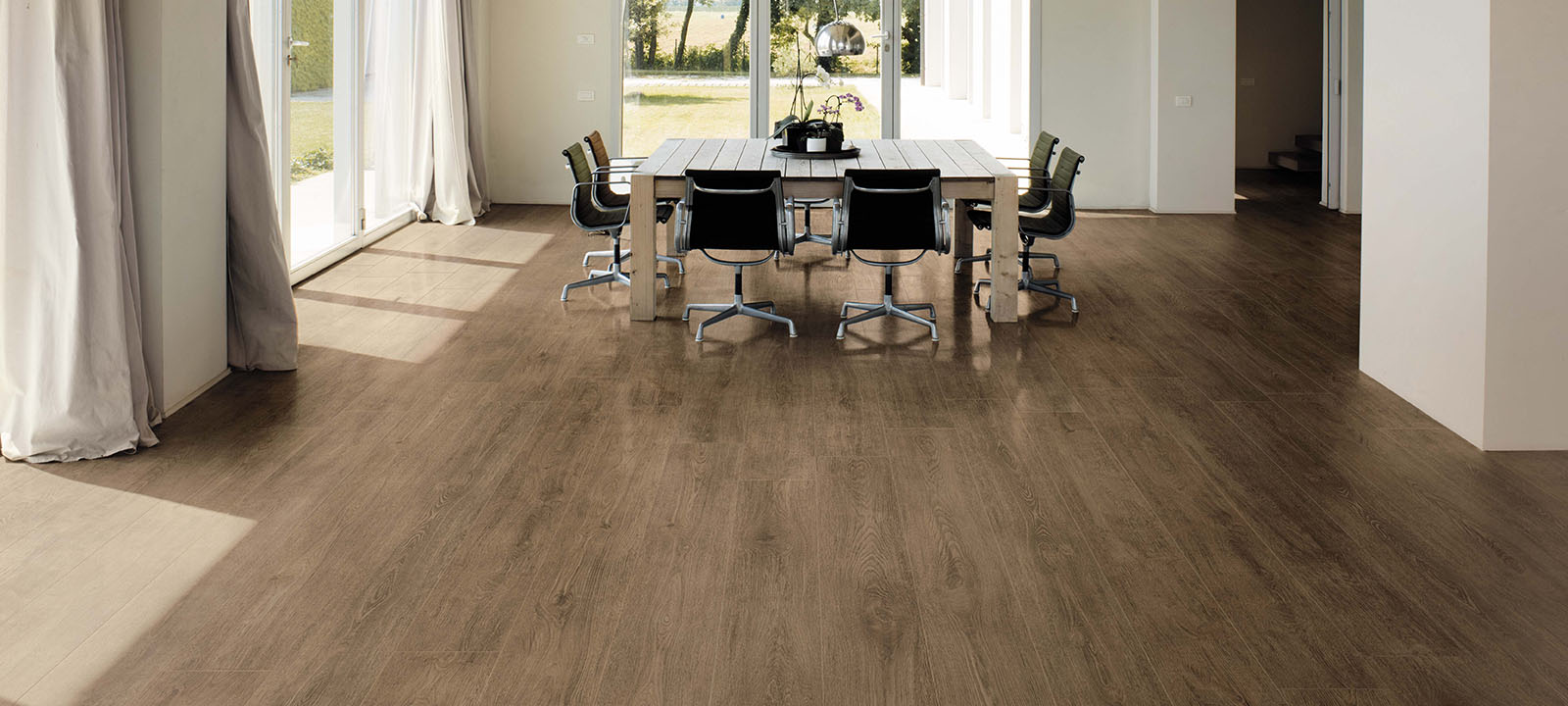 Continuing the successful #FabFactFriday with wood effect tiles Minoli features Arbor this week. Wood look porcelain tiles have become increasingly popular over the years not only for homes but also within commercial buildings such as offices, restaurants, and luxury car garages. At the beginning of September for #AutomotiveMonday Minoli published a blog online featuring the car showroom using high quality Italian porcelain wood tiles. https://www.minoli.co.uk/porcelain-wood-for-showrooms/
Minoli Arbor wood effect tiles were recently introduced on the preview night of 2018 in December 2019 at the annual event located at the luxury private members club Home House in Central London.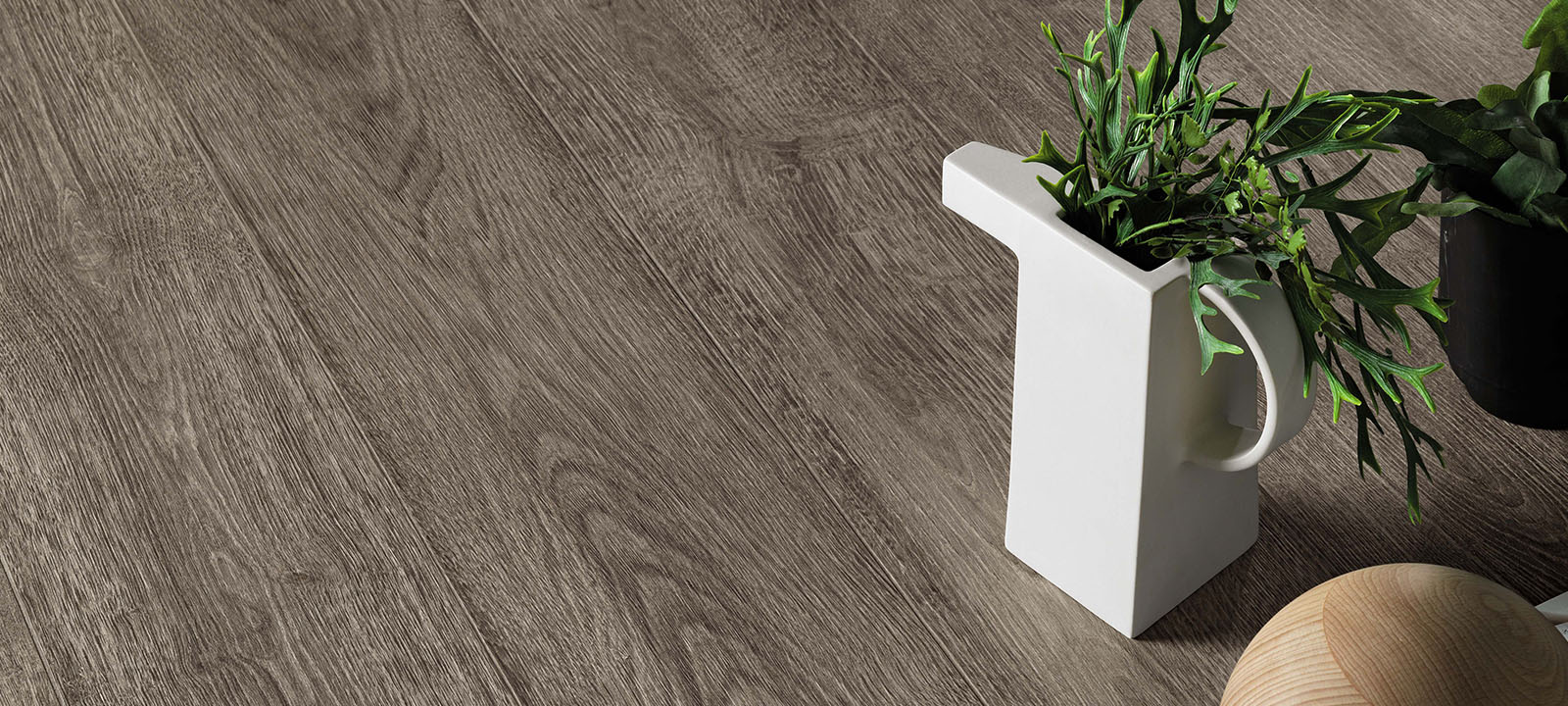 Arbor wood look tiles are available in five neutral shades: Almond, Natural, Cognac, Tobacco and Grey. Complete with an authentic surface design of wooden patterns like grains, knots, and tonal shades. Choose from four sizes to suit the needs of the interior, architecture and design. Elongated shapes are available to expand rooms while short and small planks can be manually laid into patterns such as herringbone designs.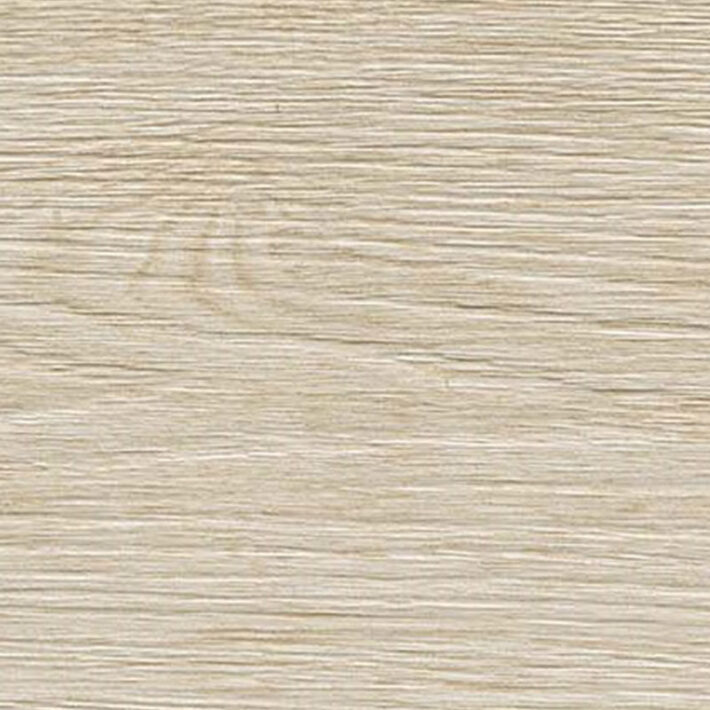 Mosaics are also available from the Minoli Arbor wooden tile collection, including a herringbone piece and a slatted effect mosaic called Tatami, which is useful as a feature or for tiling around curved surfaces.
Sizes include 18.5/150 and 15/90, available in all five colours with 15/90 also produced as a grip version for wet areas and outdoors. Other sizes in the Arbor range are 30/240 and 7.5/60 in colours Natural, Cognac and Tobacco.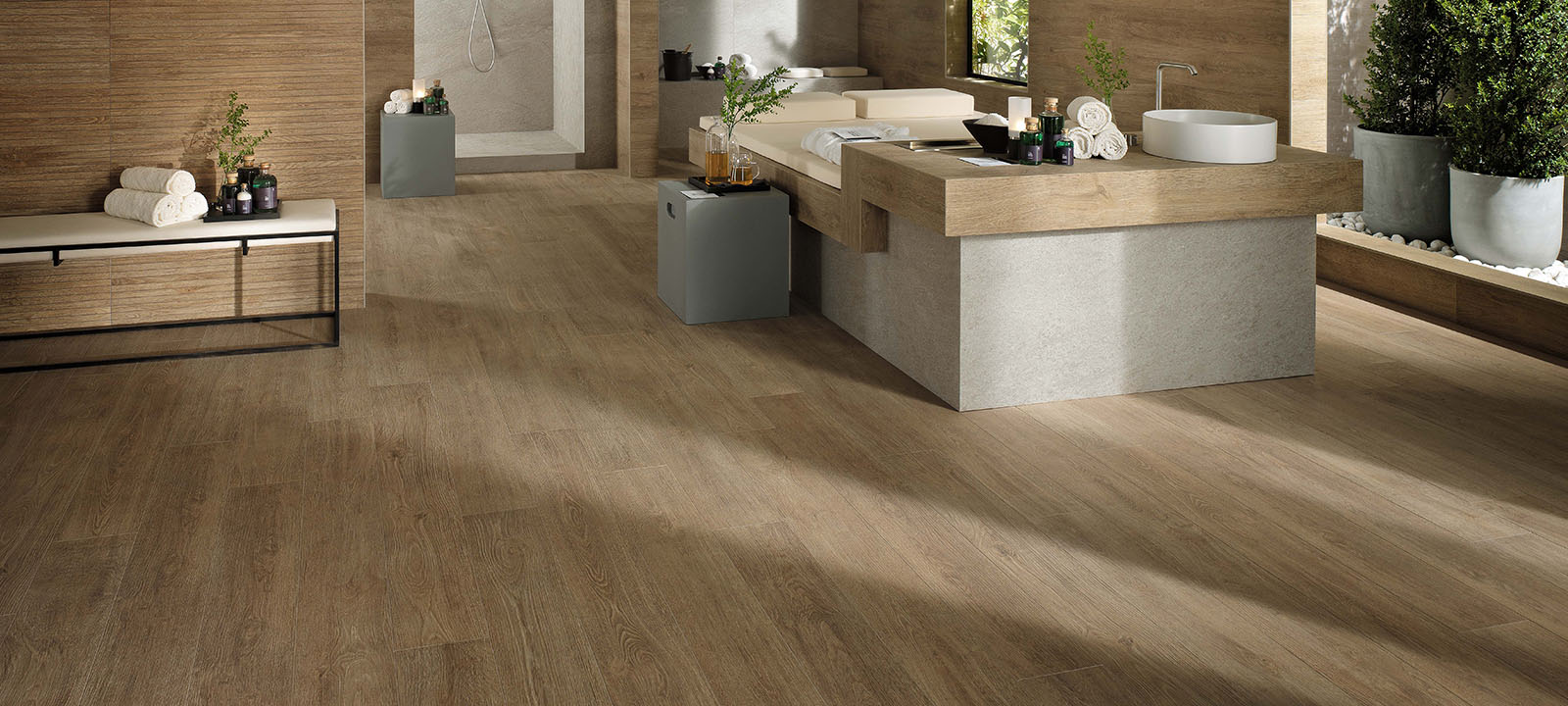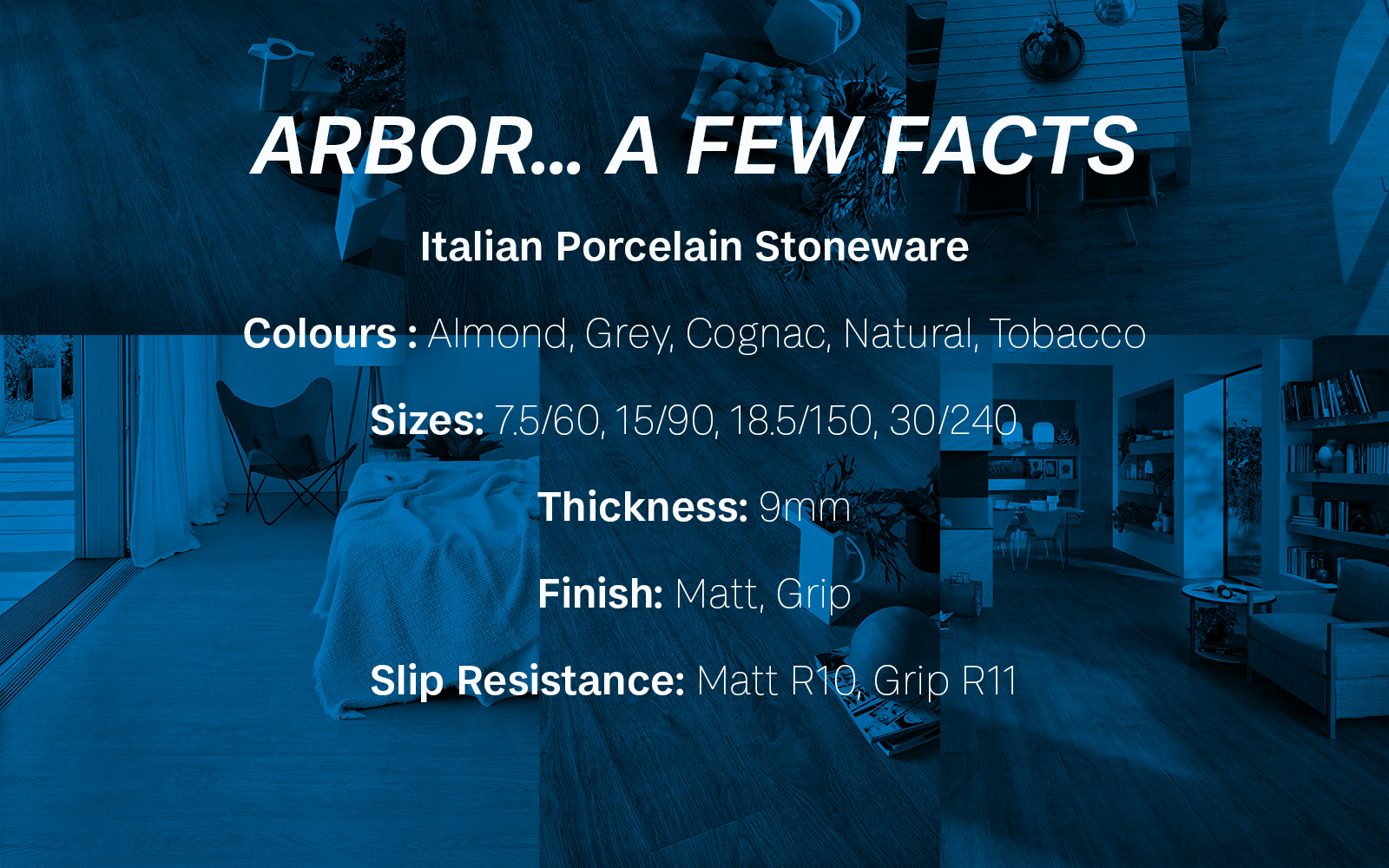 Minoli Arbor wood effect tiles offer realistic surfaces of oak inspired designs and colours. A timeless charm created by wooden floors with authentic details that replicates wood's natural character. Arbor wood tiles offer traditional wood look floors with beauty and practicality. Porcelain tiles not only withstand wear and tear over time, they will also remain bright never warp in changing temperatures. A natural effect surface is complete with a micro textured exterior which provides slip resistance under foot. A safe and sound material to use within the home.
These wood look porcelain tiles create welcoming, contemporary atmospheres. The colours and shades are inspired by the different treatments of wood whether it be varnish, wax, or natural surface appearances. Surface designs influenced by natural knots, veins, shades, and authentic markings create extremely realistic surfaces.
Arbor tiles bring out the natural appeal of wooden flooring and give rooms a strong character and visual impact.
Minoli Arbor tiles represents oak in the most natural way, making this an ideal solution for all kinds of residential and commercial application.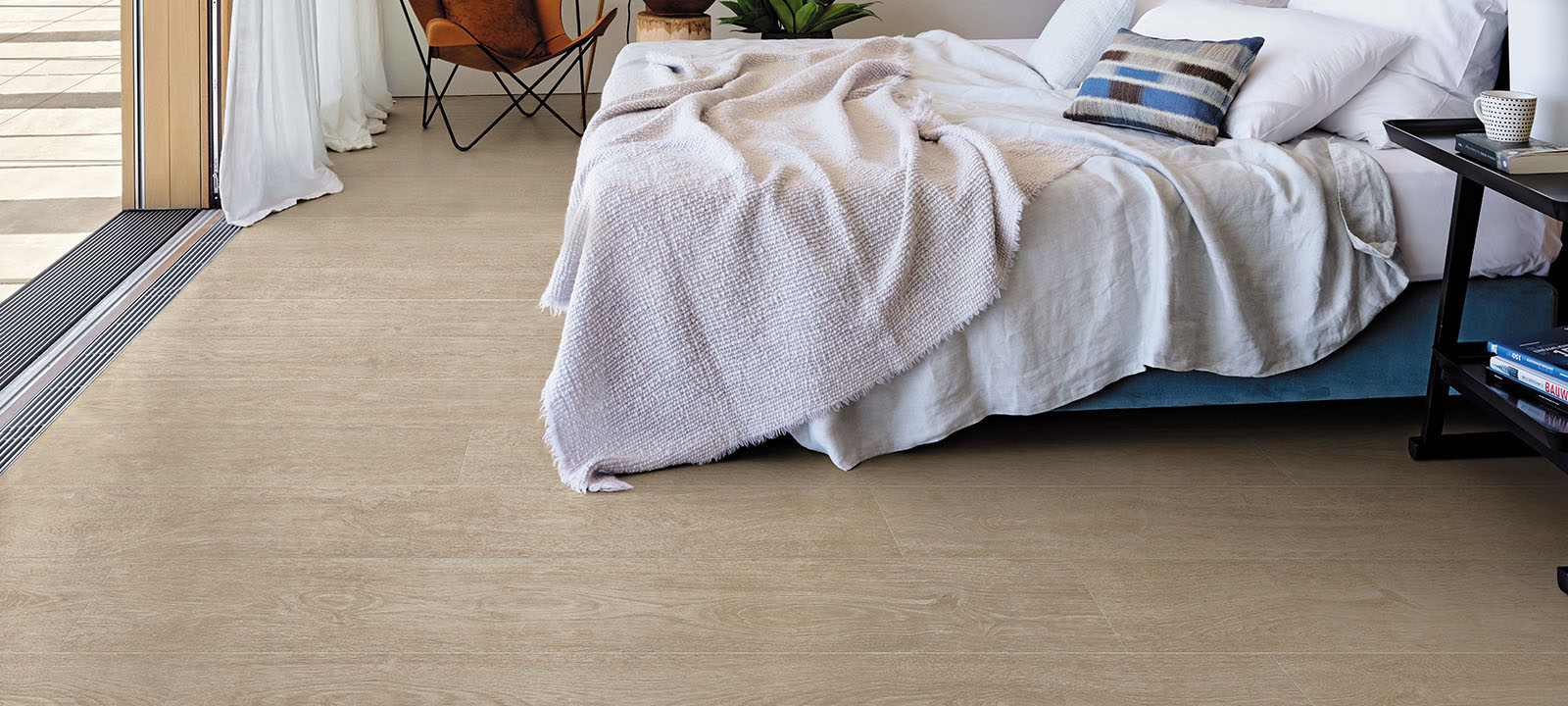 Posted in Fab Fact Friday, Minoli