More Information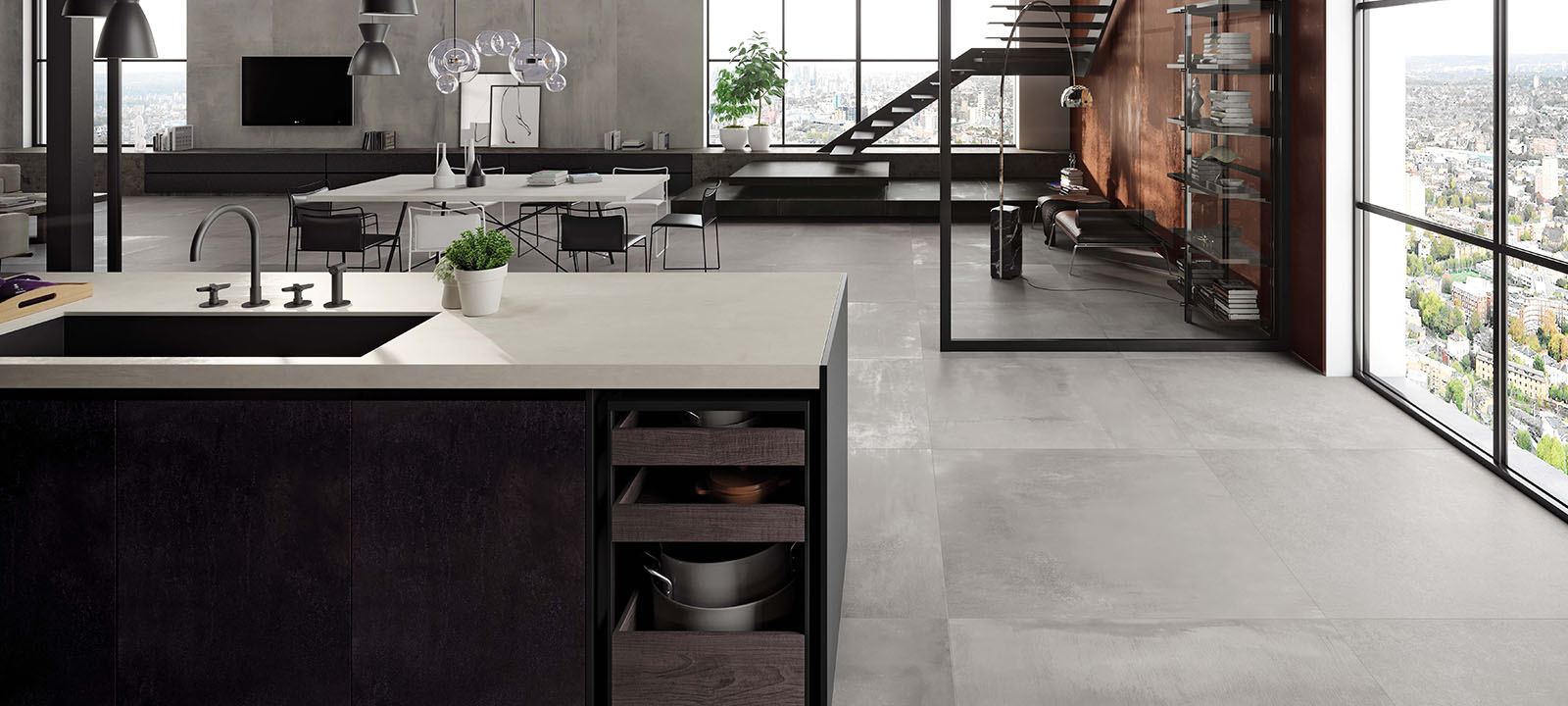 It's #FabFactFriday time and this week we discuss a new metal effect Minoli tile. Blaze was first introduced at the annual preview event for 2020. The night was held at the prestigious private members club, Home House, located on Portman Square in Marylebone Central London, where over 250 guests from the world of interior design and developing join the Minoli team on the night of Monday December 16th 2019 for the 2020 preview.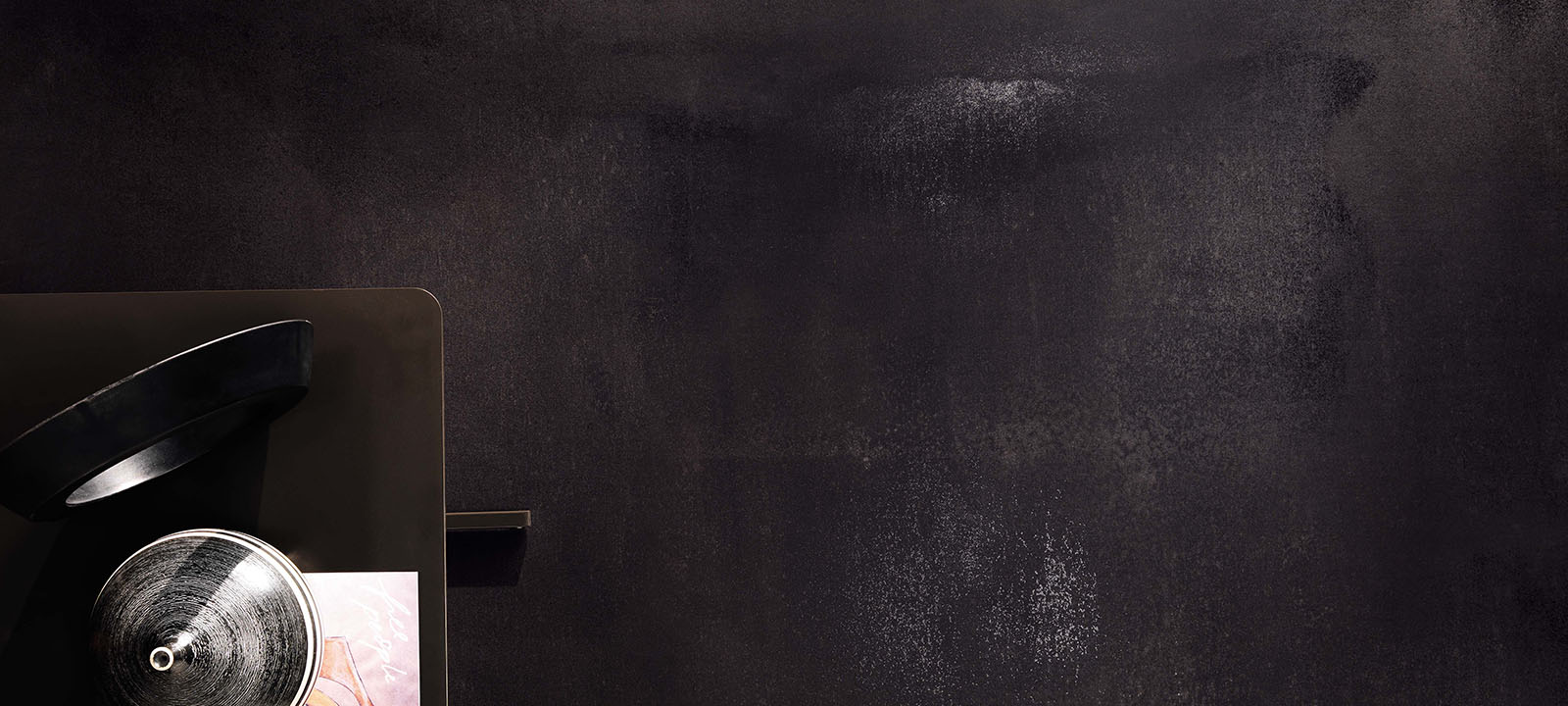 This contemporary tile has now been produced in the  Italian factory and we will be expecting the stock of two Corten items by the end of the month. Minoli Blaze Corten 37.5/75 and 75/75 will be a stock item from September 2020.
Minoli Blaze are metal effect porcelain tiles, manufactured in three shades: Aluminium, a metallic silver tone. Iron, an inky black and Corten, a rust coloured, red metal look tile. 
Blaze Iron

Blaze Aluminium

Blaze Corten
Minoli Blaze metal look tiles are produced as an extensive range of porcelain stoneware in a variety of sizes, finishes, mosaics, and special pieces, including 20mm thick outdoor slabs and by the pool side pieces.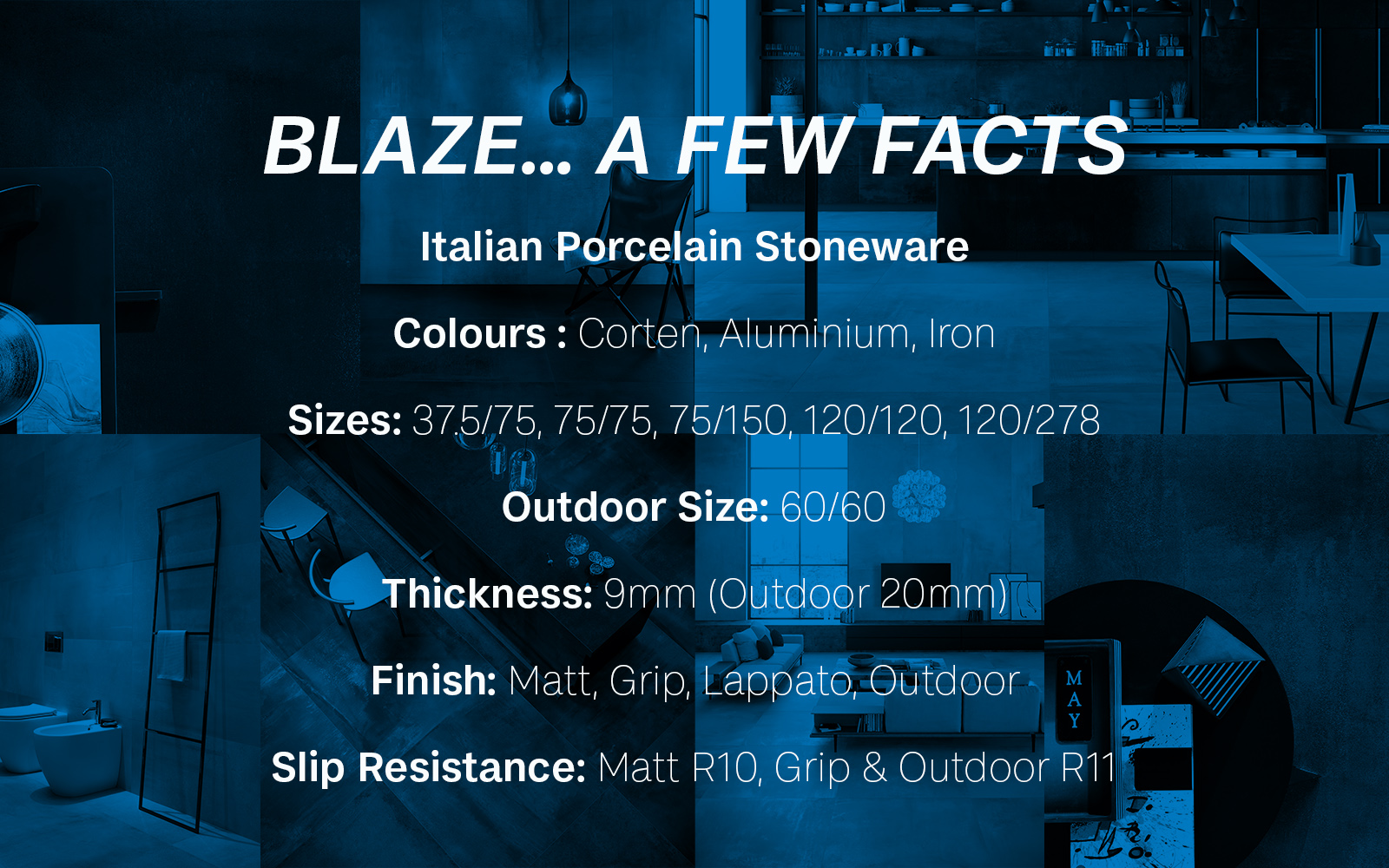 Minoli Blaze has a high variation surface design of V3 High, which recreates the beauty of oxidized metal on a porcelain body tile. Naturally, when metals are exposed to the oxidisation process, metal surfaces evolve and developing an unusual colour range and aesthetic complexity. Minoli Blaze reimagines this as a design feature for modern interiors and exteriors. Minoli Blaze porcelain tiles display the beauty of metal in the peak of the oxidation process. Upon a porcelain body, these surface designs and markings will remain the same over time, while providing hygienic and easy-to-clean walls and floors.
Blaze, metal effect tiles show different tones, drips, and abrasions that would be seen on the surface of aged or worked metal. These design features resemble oxidised metal with iridescent effects and reflections that shift with the changing light.
---
The Industrial Strength and Architectural Appeal of the metal look
Minoli Blaze tile collection has a strong visual impact, surprising realism, and a time-worn charm. Create a style of bold elegance and unmistakable personality. Minoli Blaze has a unique character of metal somewhere between industrial style and Raw-Luxe, containing a wide variation of surface tone and surface textures. Blaze achieves the bold statement desired by industrial and contemporary design, all while remaining sophisticated and harmonious within its stylised environment.
Three metal effects porcelain tiles ranging from the unique, industrial appeal of Corten to calamine-coloured Iron and the silvery luminosity of Aluminium. Blaze is also available in a polished finish, when struck by light, the surface generates a subtle, non-reflective, delicate sheen, without creating a mirrored effect.
The Minoli Blaze collection extends to an eclectic selection of mosaics that can add texture and depth to a room, while boldening the design and increasing the character. From hexagons to mosaics, Minoli Blaze continues the industrial, manufactured effect through use of straight lines and geometric shapes showcased throughout the mosaic range. Minoli Blaze Mosaics include: Matt Square, Esagono (available in both a matt and polished finishes suitable for floor and walls).
Blaze Aluminium

Blaze Aluminium

Blaze Aluminium
Outside, Minoli Blaze Corten is presented through a number of different special pieces for terraces, outdoor stairways and by the pool side, with step pieces and pool edging. The oxidised metal effect reinforces the character of the architecture within the open spaces. When exposed to natural light, Blaze Corten reveals an unexpected richness of colour, its surface becomes full of reflections and interesting tones. Oxidised metal-effect porcelain tiles preserve their unmistakable industrial beauty over time.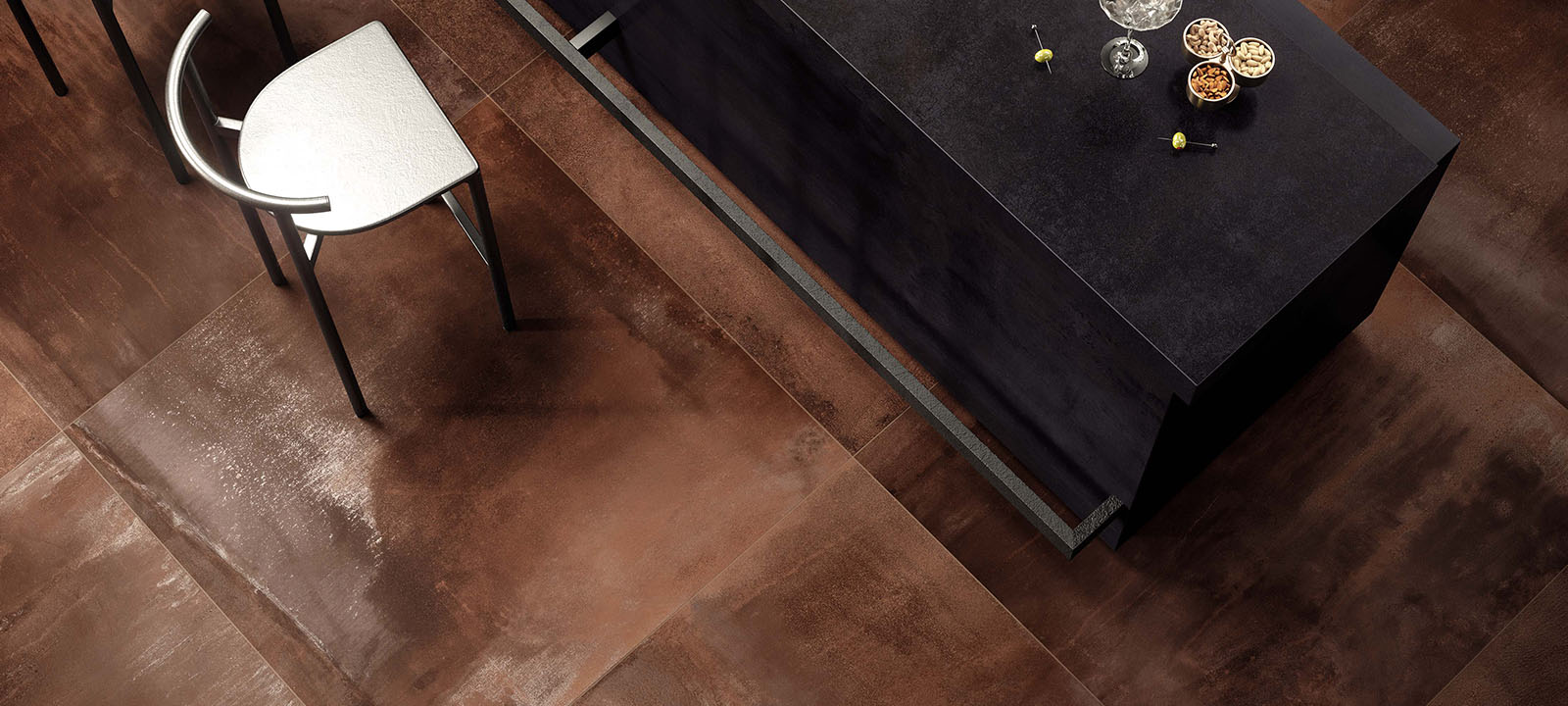 Minoli Blaze metal tiles bring out a sense of strength across the graphic complexion of the metal look surface, while harmonising together as three shades of oxidised metal. Aluminium brings light to a room and expands spaces, while embellishing them with silvered tones. Blaze works well in spacious environments with large surfaces, as visual continuity can be achieved because of the vast range of porcelain stoneware available from the Minoli Blaze collection, for both indoors and out. With its realistic textures and vivid colours, blaze gives every room the most authentic urban industrial style.

Posted in Fab Fact Friday, Minoli