More Information

This week's #FabFactFriday, we look at Minoli Cosmopolitan, a truly unique marble effect porcelain tile collection.
Introduced to Minoli's ever growing collection of luxury marble effect porcelain tiles, Cosmopolitan was showcased at the most recent preview of 2020. Stunning audiences, Minoli Cosmopolitan range from size 80/80 to 120/1278.
In two spectacular colourways, Minoli Cosmopolitan large marble effect tiles evoke power, elegance, and luxury. Marble effect porcelain tiles Cosmopolitan Amazzonite and Cosmopolitan Mystic Grey are unique marble inspired pieces displaying a multitude of colour and tones and dynamic marble vein surface patterns. Replica marble look tiles inspired by the finest of Italian marbles. Produced on a porcelain body, detailing the organic marbled veins and distinctive colouring.
Cosmopolitan Amazzonite

Cosmopolitan Mystic Grey
Minoli Cosmopolitan marble porcelain tiles create dynamic and awe-inspiring works of art over surfaces. Suitable for both floor and wall, the beauty and exclusivity of marble is achievable for all settings. Durable, structurally strong, technologically applied colour, shape, and finish.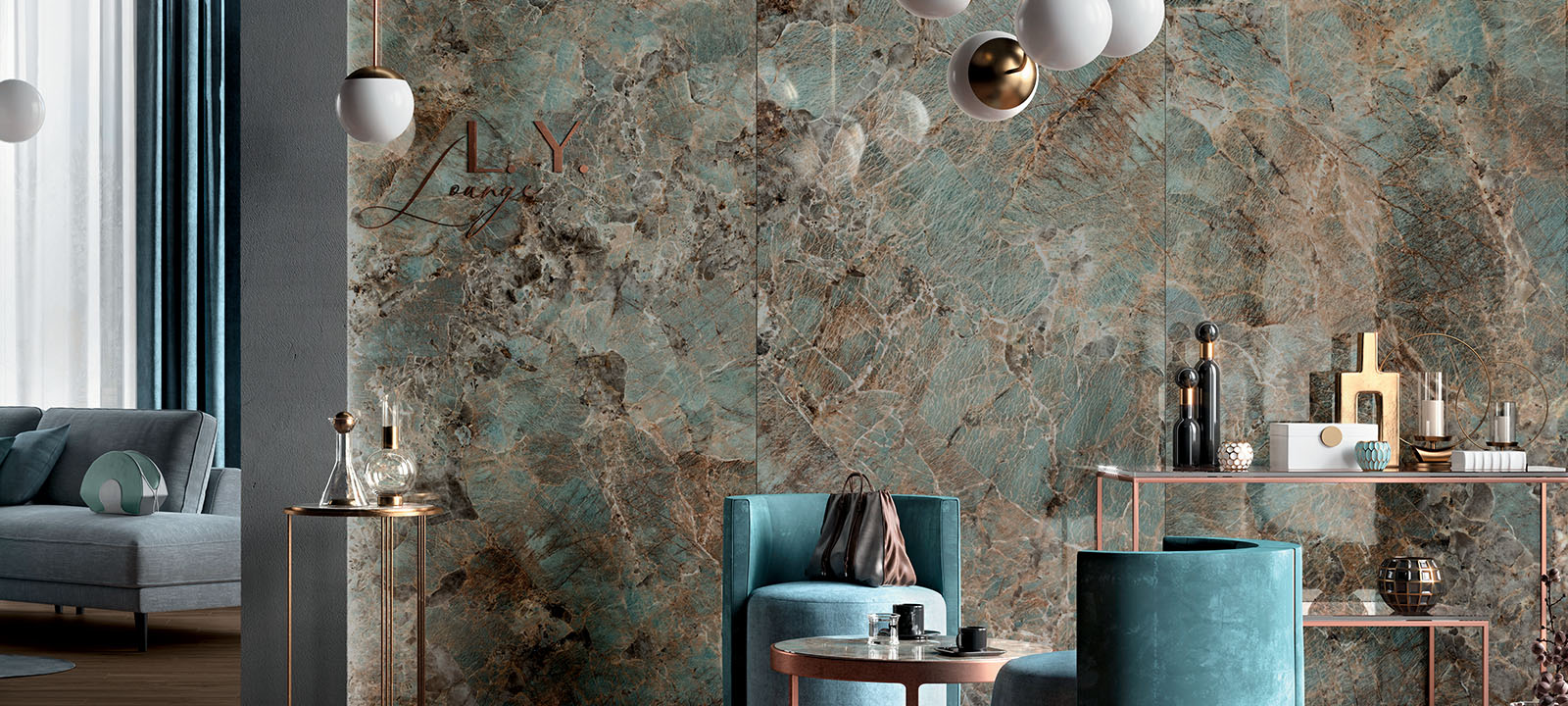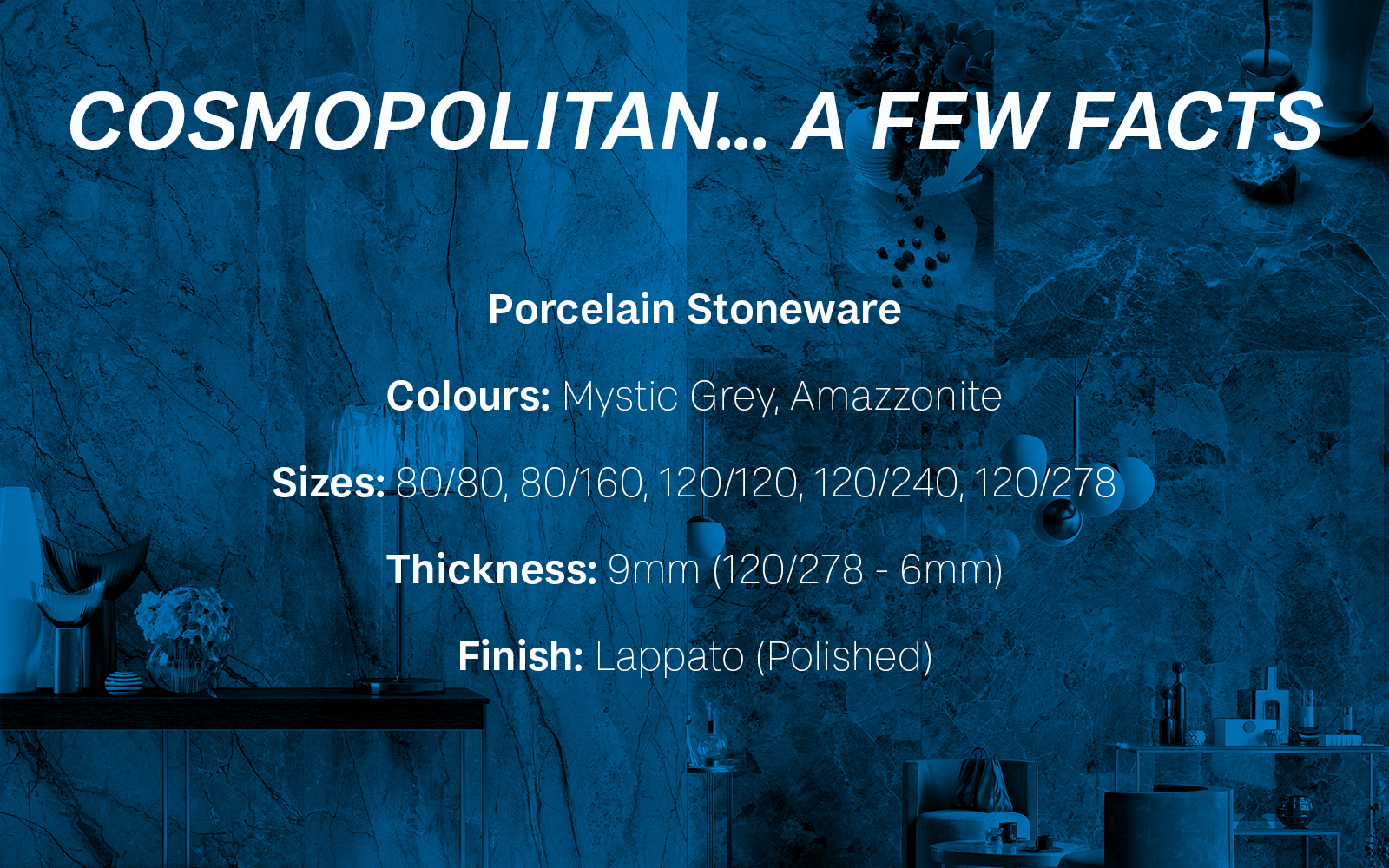 THE ELEGANCE OF A PERFECT FINISH
Minoli Cosmopolitan marble tiles are complete with an ultra-polished finish. Sizes 80/80 – 120/240 have a 9mm thickness, while the largest of the five, 120/278 has a thickness of 6mm.
All sizes: 80/80, 80/160, 120/120, 120/240, 120/278

Posted in Fab Fact Friday, Minoli