More Information

Minoli Jurupa wood effect porcelain tiles. Introduced to the Minoli Contemporary Essentials collection back in December 2018, the night of the 2019 preview event, held at no other than Home House on Portman Square.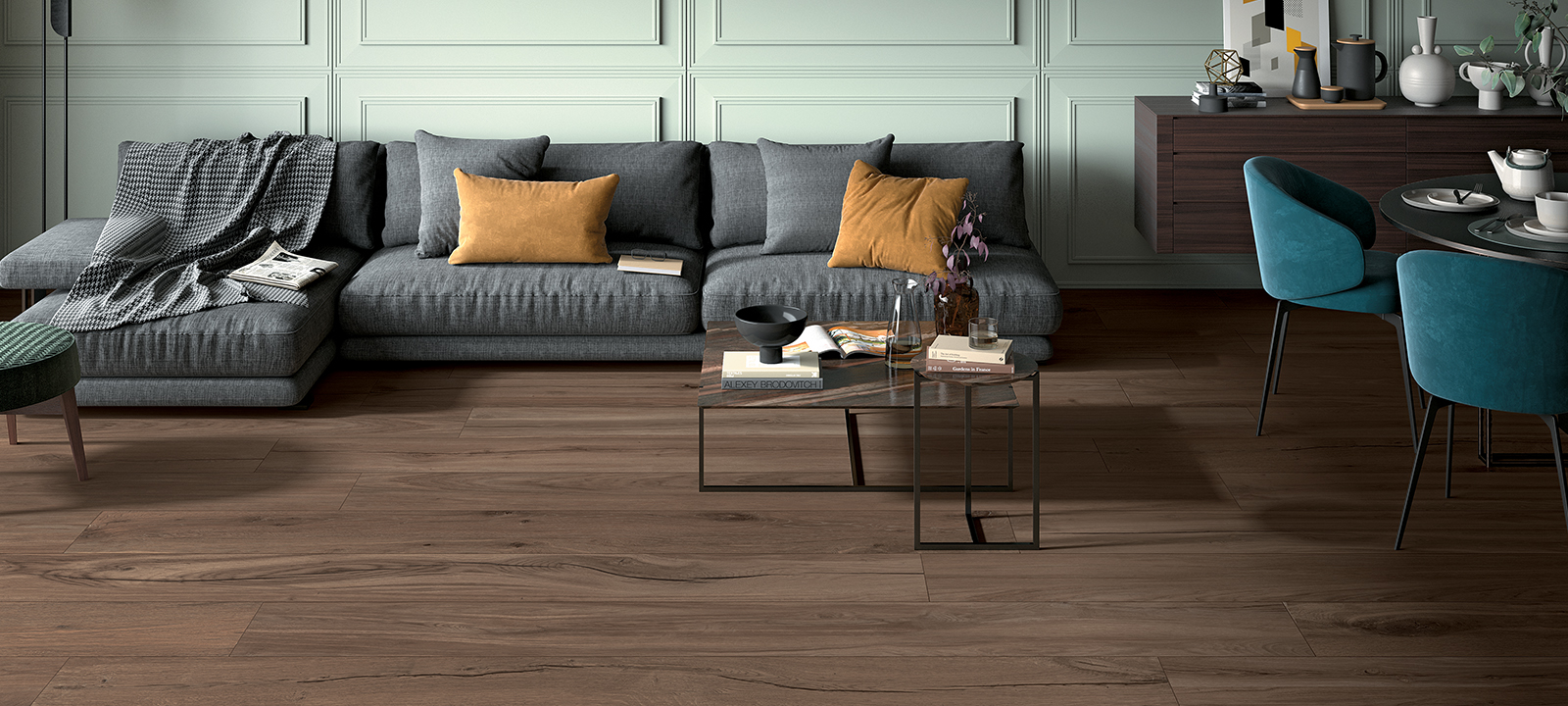 Jurupa wood tiles are a modern take on the classic wood floors of the past. Minoli Jurupa are a collection of wood-look tiles manufactured from the finest Italian porcelain. These natural look tiles are available in five refined tones of neutral shades. Enhanced with elegant surface designs and authentic wooden markings.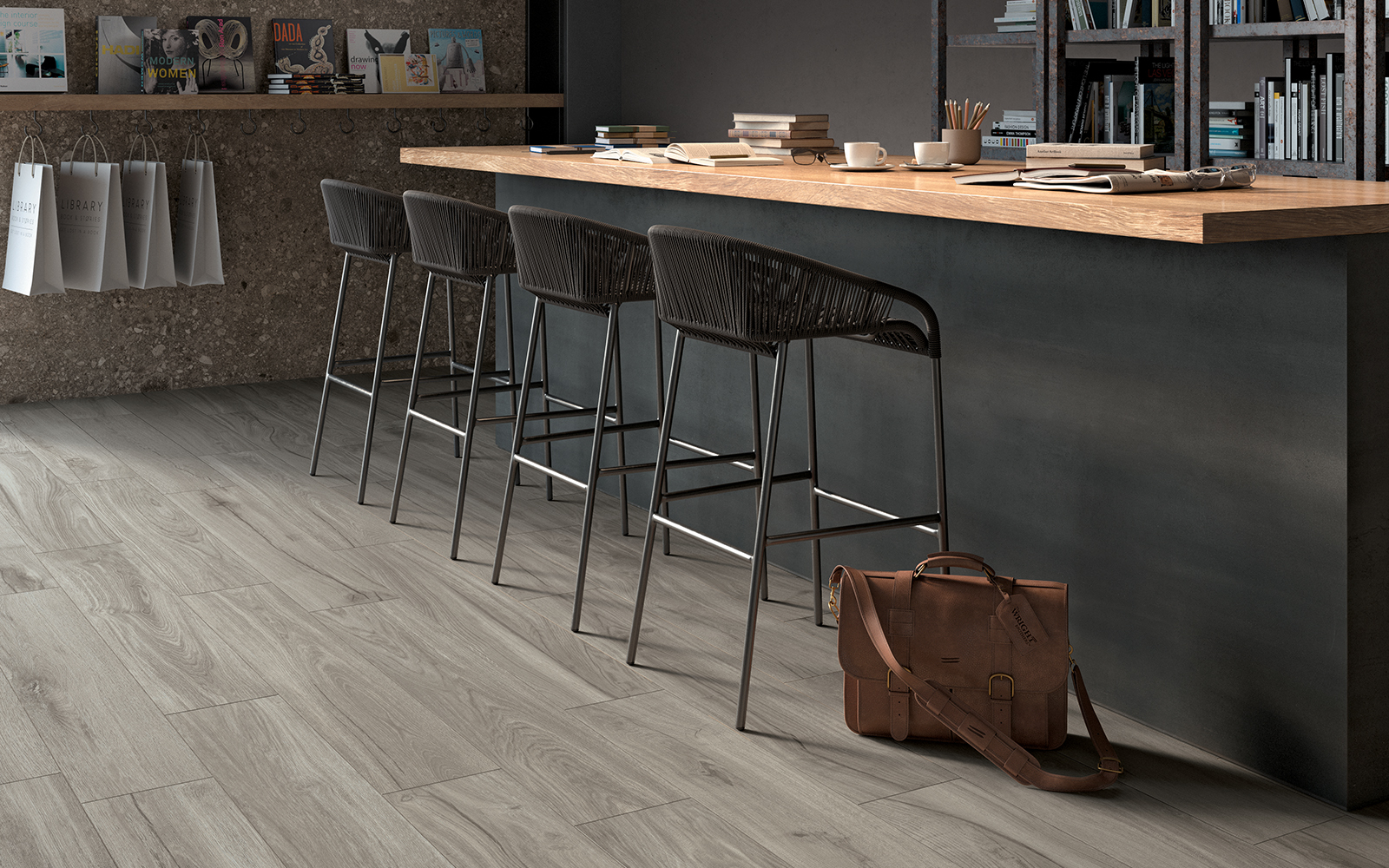 Jurupa embody the natural essence of wood, characterised by smooth and fluid surface designs, inspired by real wood markings. Create a natural aesthetic, elevated by a contemporary charm with Jurupa.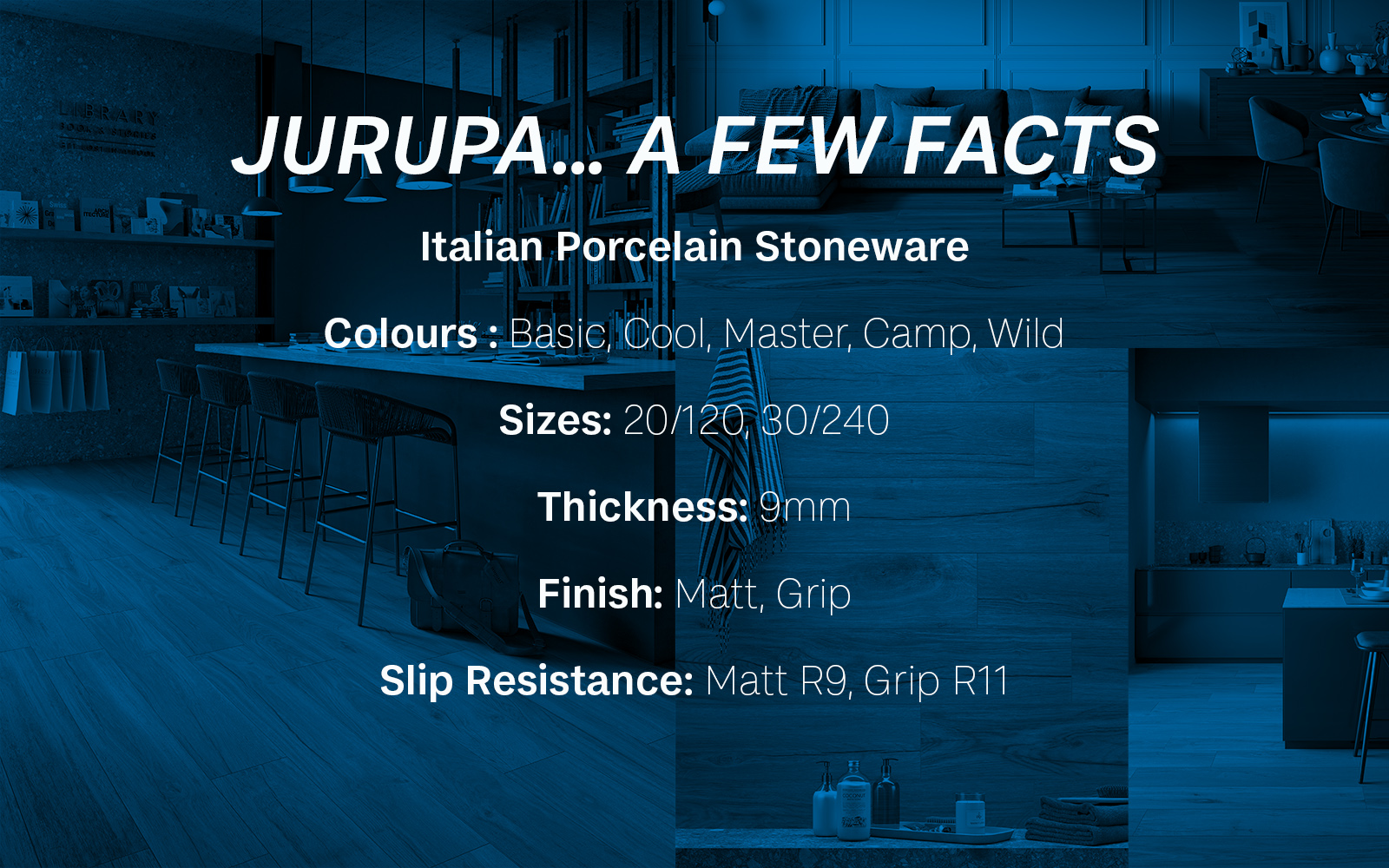 Minoli Jurupa wood effect tiles present a comprehensive communication of shades throughout the collection and allows for a uniformity across all pieces, while a range of surface patterns create individuality between each tile. Each tile has its own character through knots and split-like pattern design, while remaining complete as a collection. Colours vary from cool greys, through to light pine and warmer browns.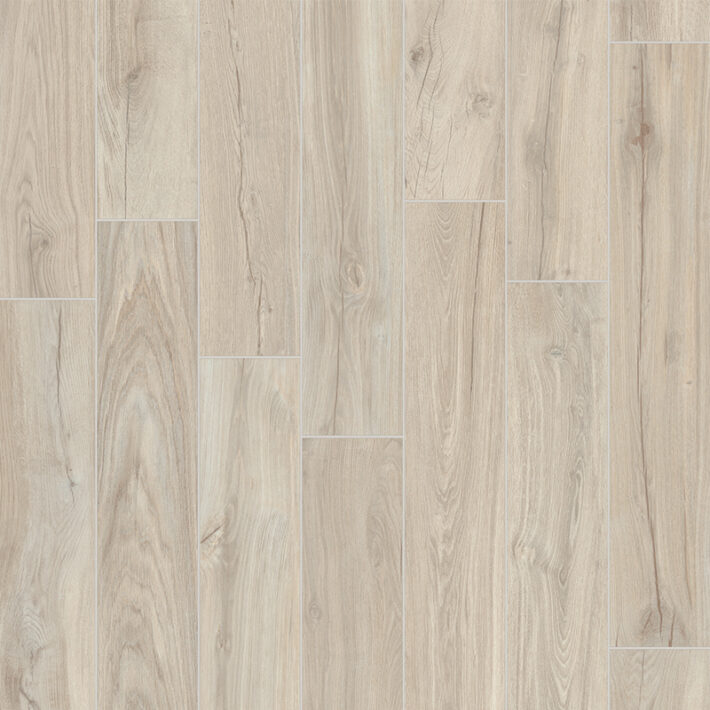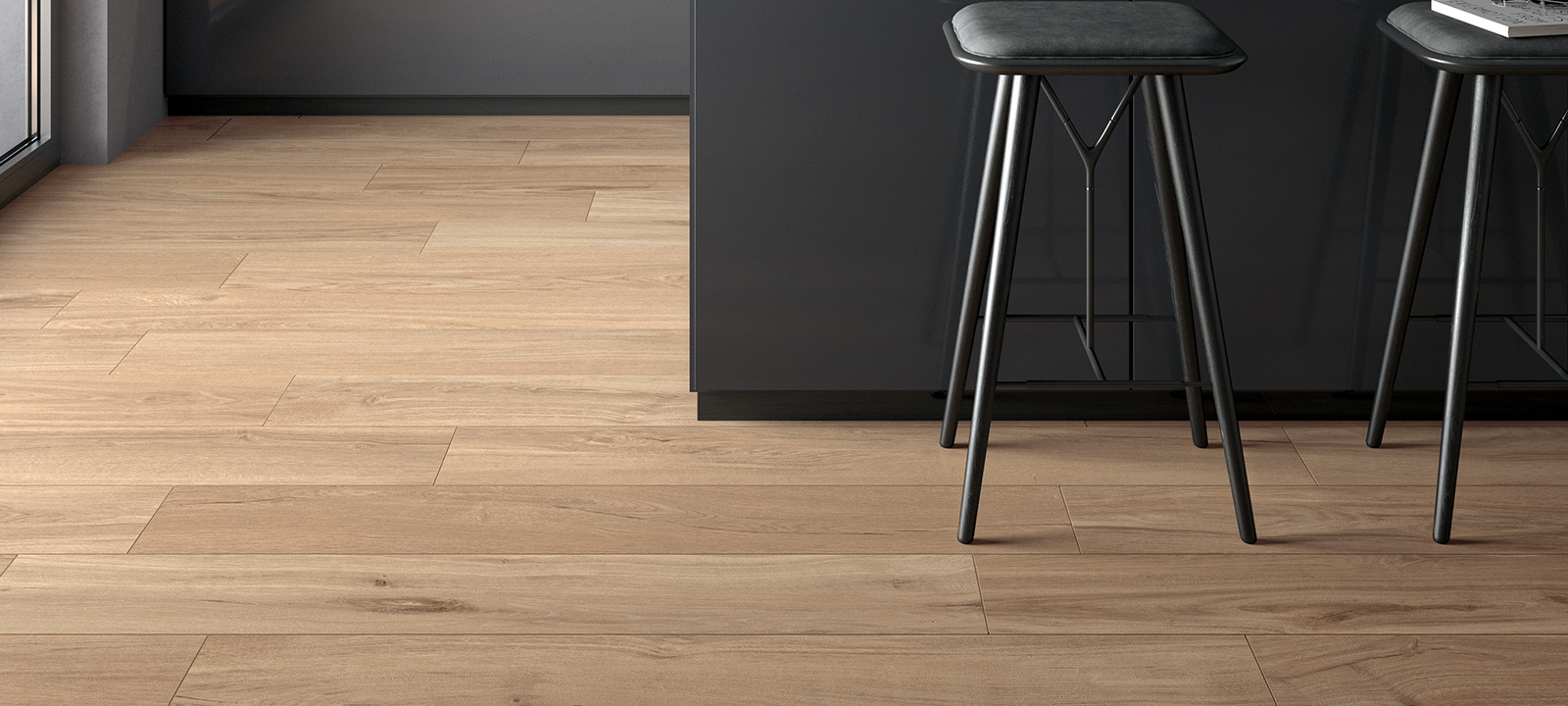 Elongated formats of 20/120 and 30/240, produce surfaces genuine to that of natural wood flooring. Soft hues and tonal combinations present elegant wood look surfaces for all around the home, office, or commercial environment.
Minoli Jurupa are available in two sizes and two finishes. Matt and Grip. Jurupa Grip tiles can be used for interior wet areas and outdoors. The same tones, and surface designs are seen throughout Jurupa Grip and Matt, while the Grip expresses a rougher surface texture that allows for extra grip underfoot. This means continuity of style from inside to outside can be achieved, as well as seamless visions between the bathroom floor and walk in shower areas, creating an ultra-modern space with a high-level practicality.

Posted in Minoli