More Information

Today's topic of interest for #FabFactFriday is the extraordinary wood effect tiles collection; Minoli Nashwood.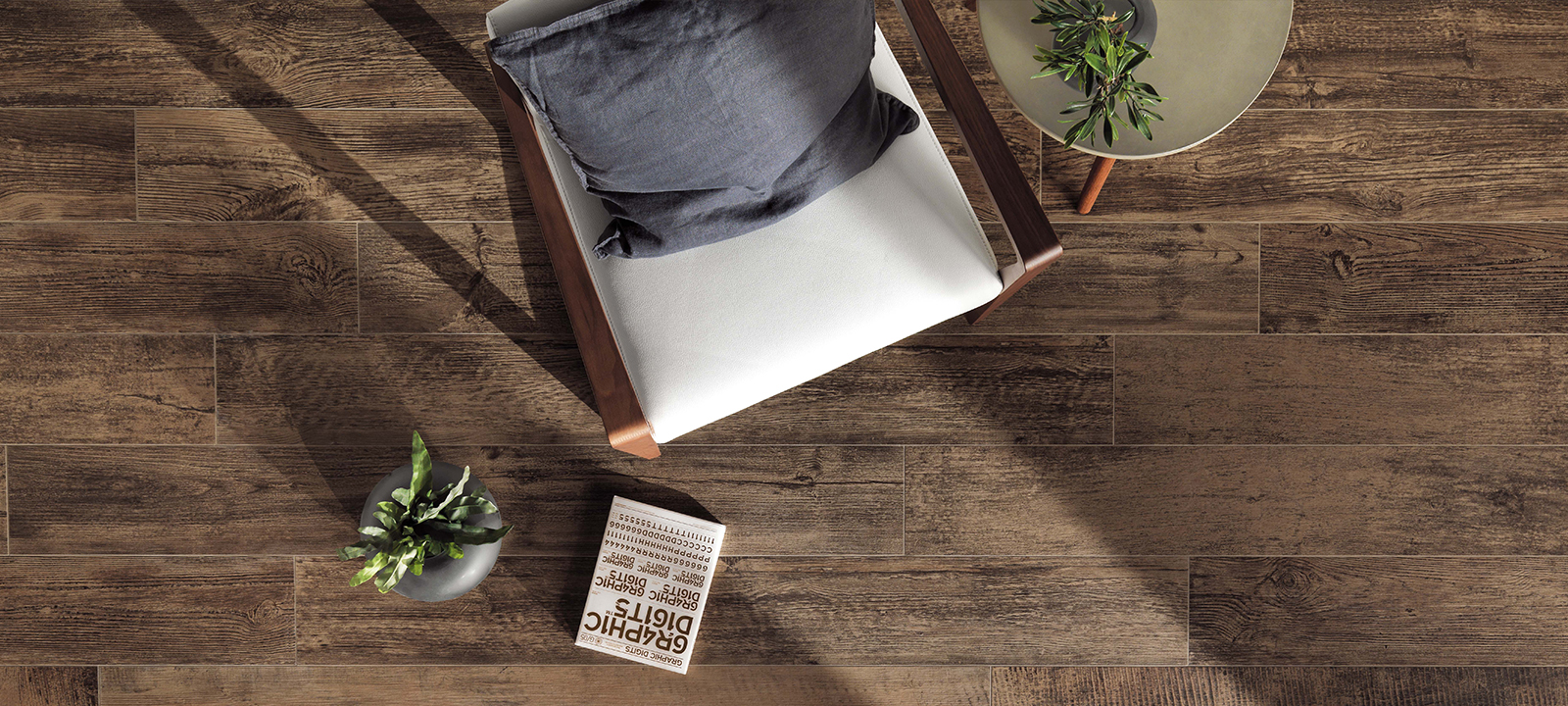 Minoli Nashwood are a collection of Italian porcelain tiles manufactured in the northern region of Emilia Romagna, close to the city of Modena.
Inspired by the aging process of real wood such as fir, larch and other conifers. Nashwood's design produces a reclaimed wood look effect on the surface of a durable porcelain tile.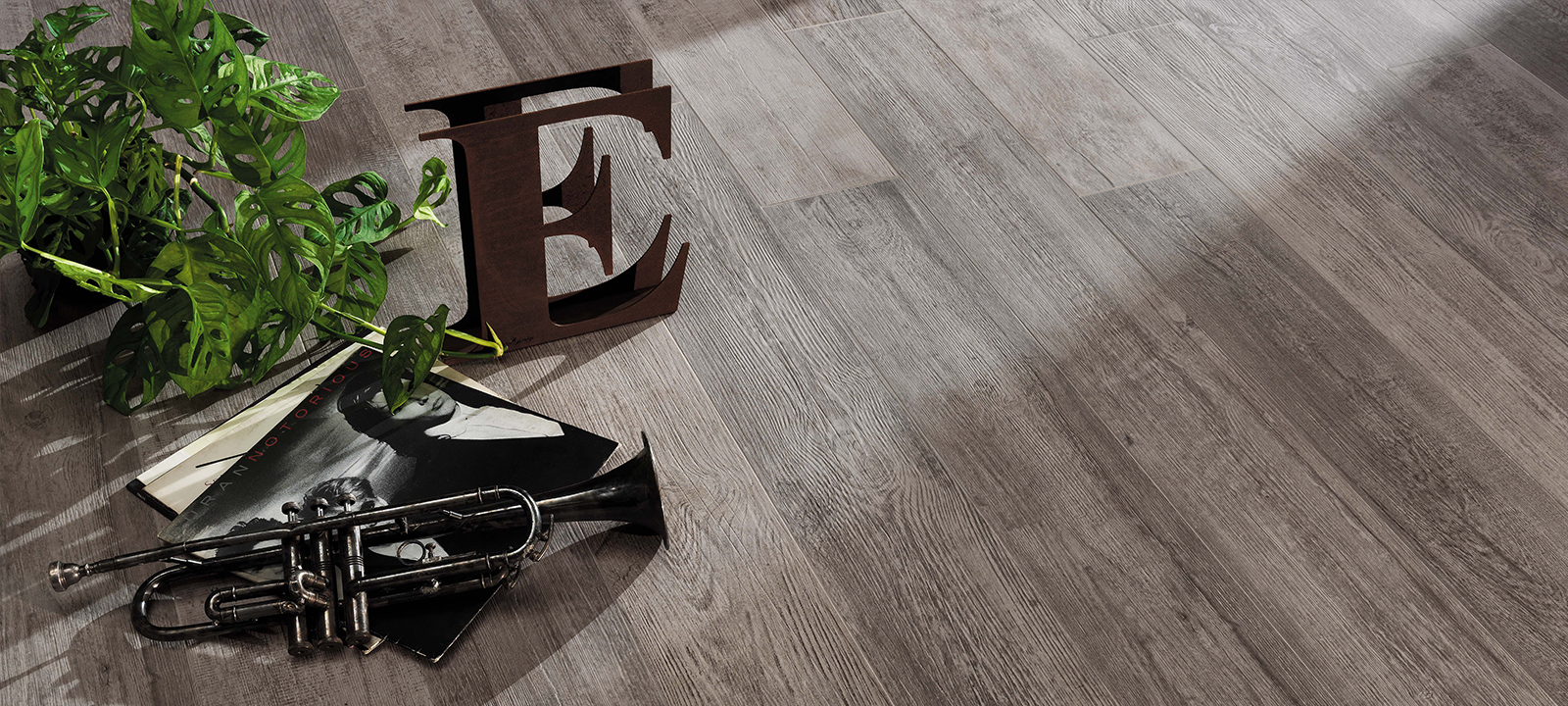 Nashwood tiles display designs of worn surface markings over raw wood effects like grains, knots, and split-like patterns. Shaped in plank format, these wood look porcelain tiles are authentic and unique, emulating elements that real wooden surface would showcase.
Minoli Nashwood Italian porcelain tiles are available in five shades with dark hues which portray the aged effect of traditional wood floors.
Those five shades are available in two sizes of rectified porcelain tile, 20/120 and 18.5/150.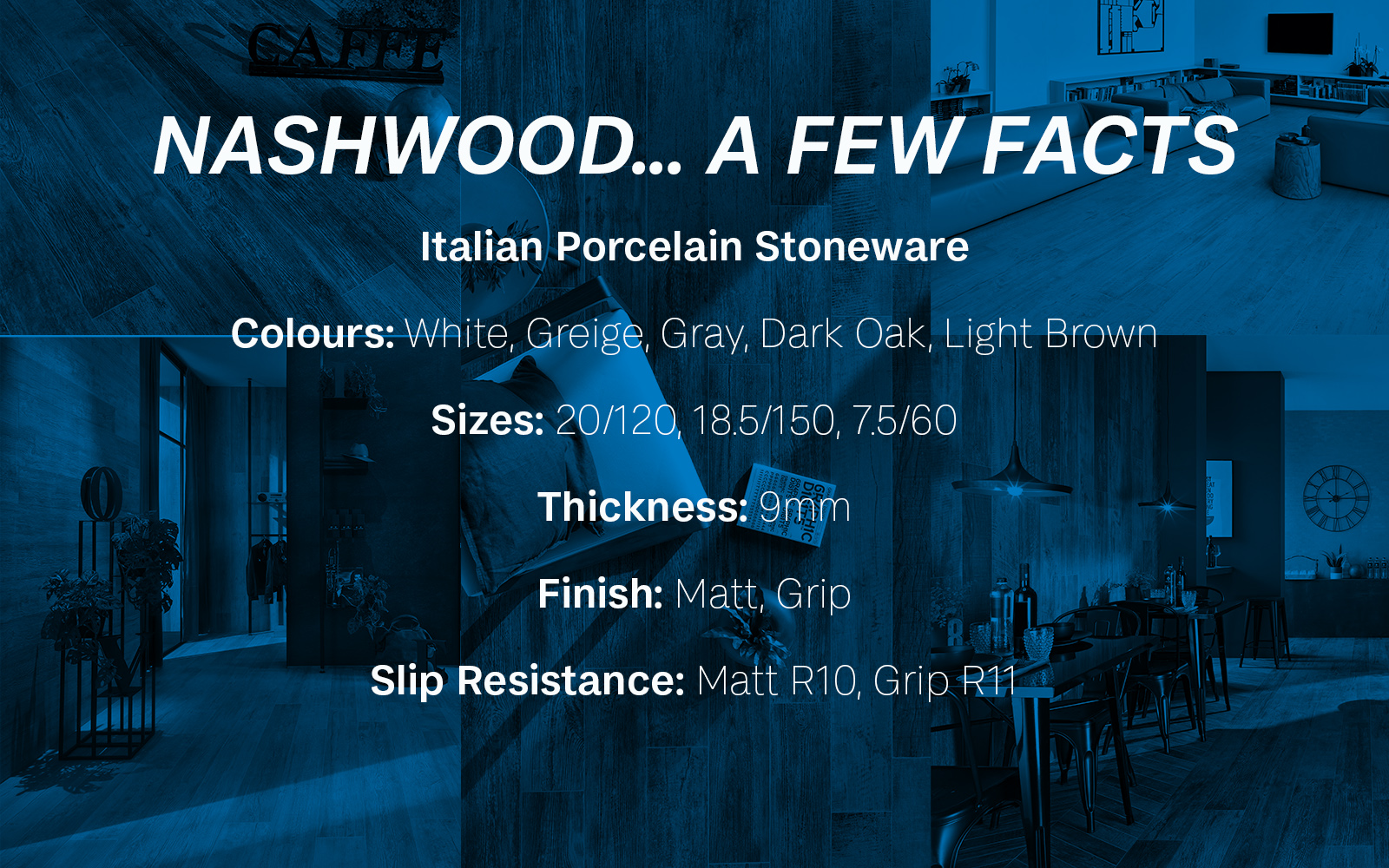 Non rectified porcelain stoneware is available as 7.5/60 pieces in colours White, Greige, and Gray. These small pieces can be manually laid into patterns such as a herringbone, parquet designs for floor and walls.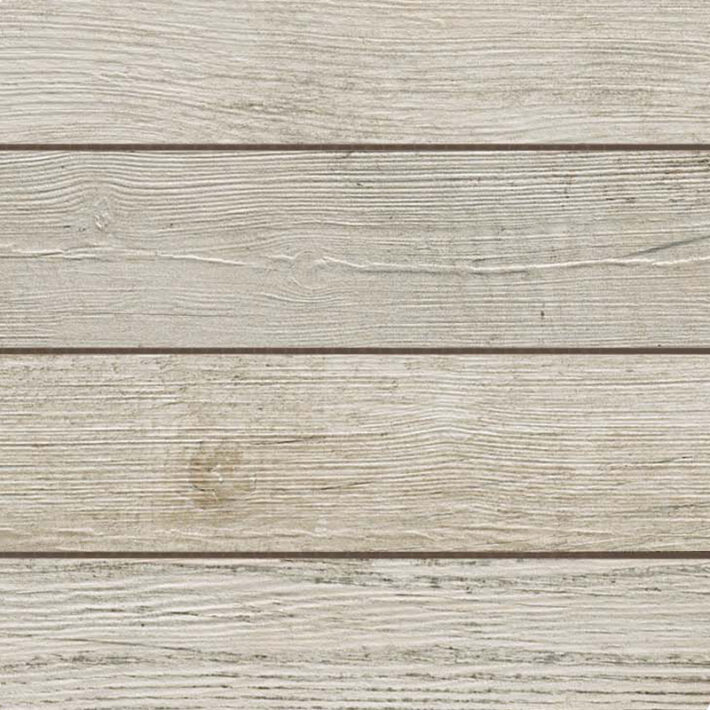 Two finishes are available for Minoli Nashwood wood look tiles. Matt has a smooth soft surface, suitable for interiors and has a high slip resistance of R10. Grip is also available in size 20/120 and has a micro-textured surface providing a very high slip resistance of R11. This anti-slip tiles can be used in wet areas such as showers and outdoors.
Porcelain decors and mosaics are also manufactured in the Nashwood tile range. A chevron design mosaic is produced in all colours of the Nashwood collection, as well as a linear designed mosaic called Tatami. Minoli Nashwood Tatami can be used as a feature for both floor and walls and is also useful for curving around corners.
Nashwood can be taken outdoors too with special pieces such as swimming pool edging and step pieces.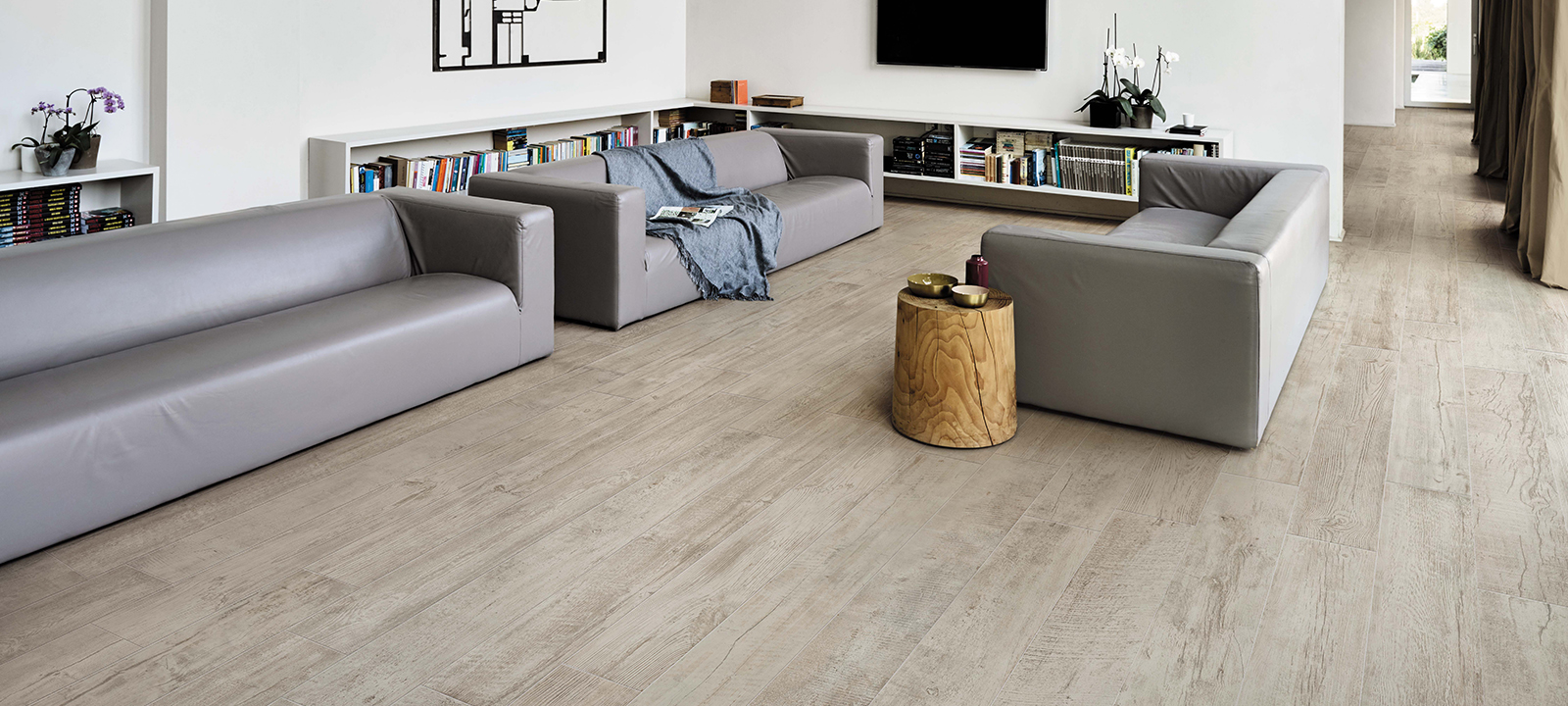 The naturalness of Minoli Nashwood tiles provide a familiar warmth to an environment. Partnered with grey tones and an industrial aesthetic, Nashwood provides a harmony between the aged wood and more modern surfaces such as concrete. Nashwood tiles are complete with a micro-textured surface which gives a natural feel to the tiles, exactly like real wood.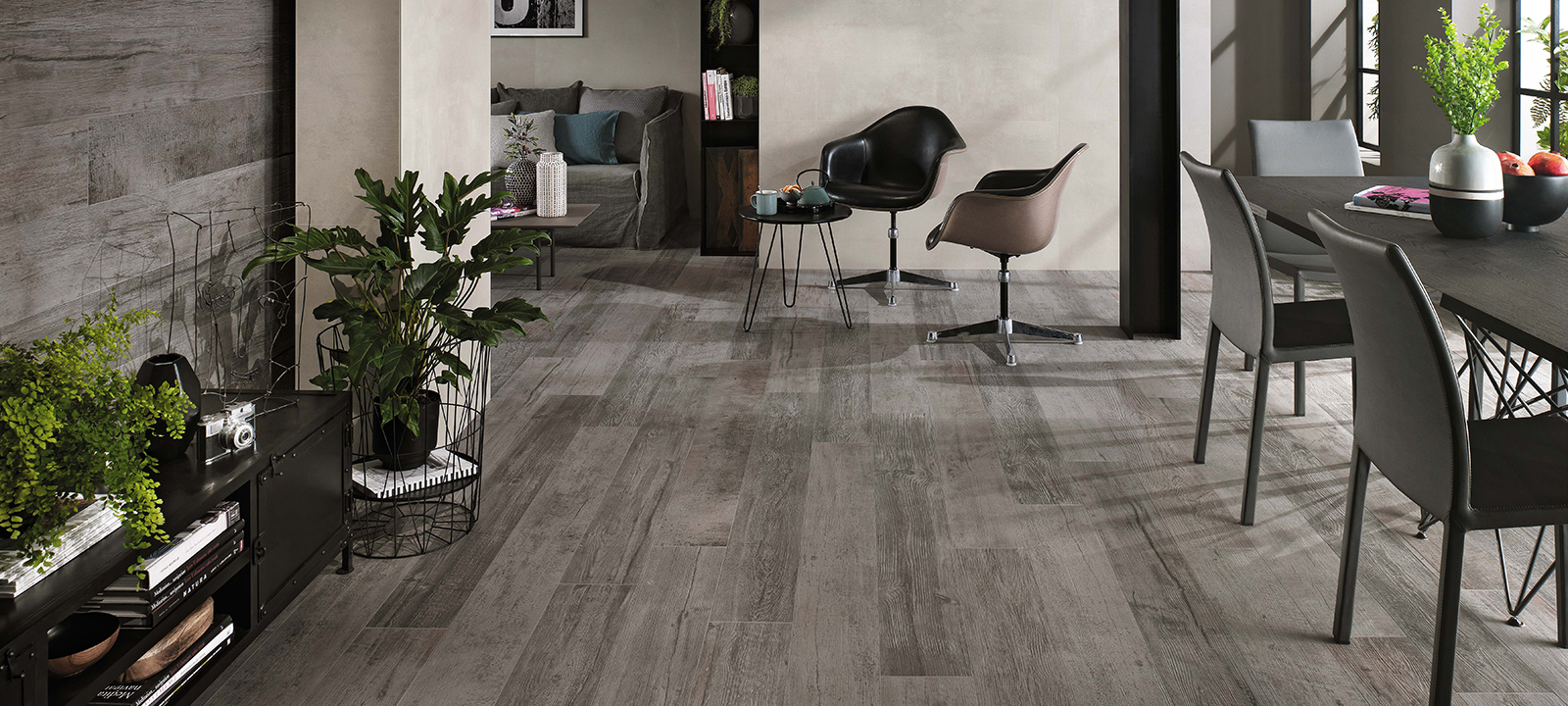 Posted in Fab Fact Friday, Minoli