More Information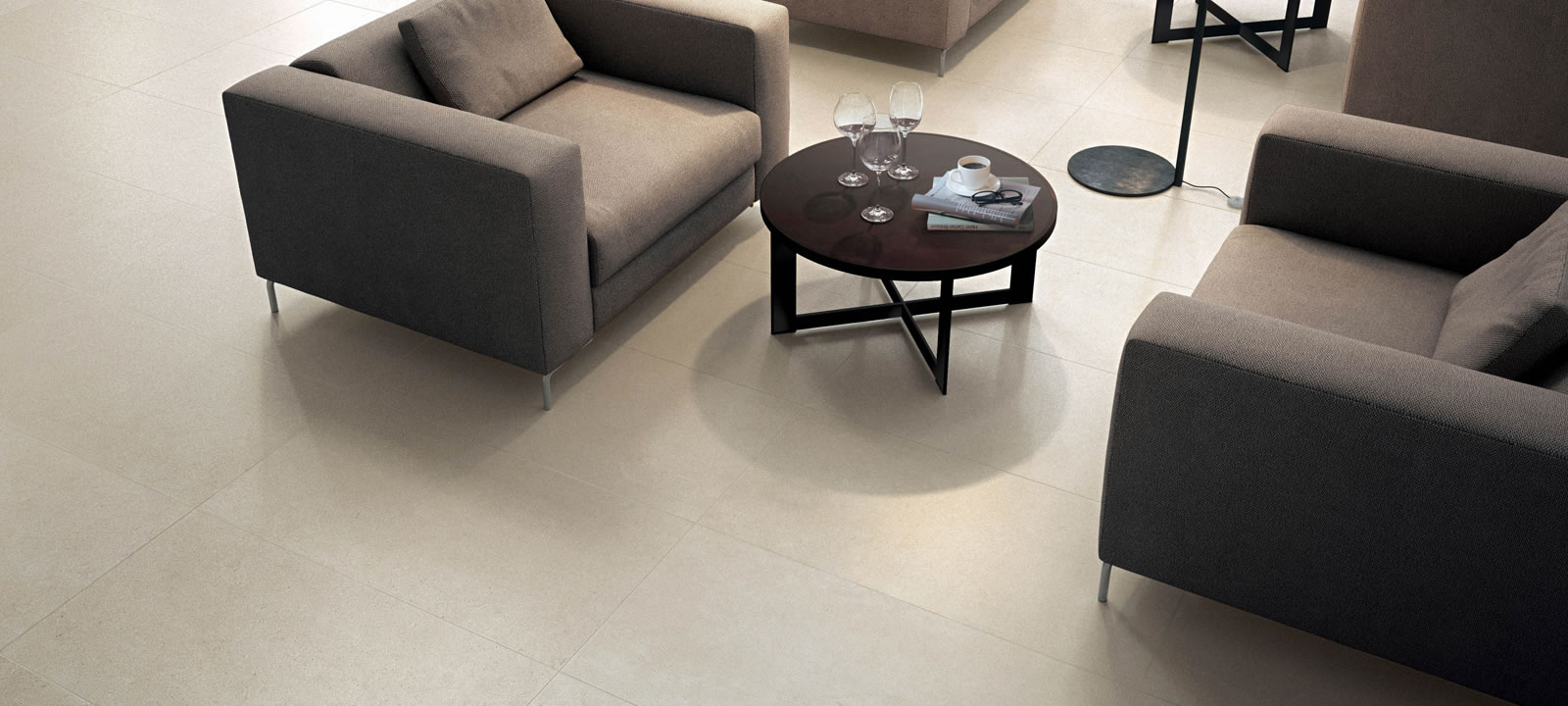 Minoli Seastone, stone effect porcelain tiles with surfaces inspired by limestone. This appeal of the natural world gives modern living spaces a natural yet neutral edge while providing practical floors for around the home, office, and other interiors.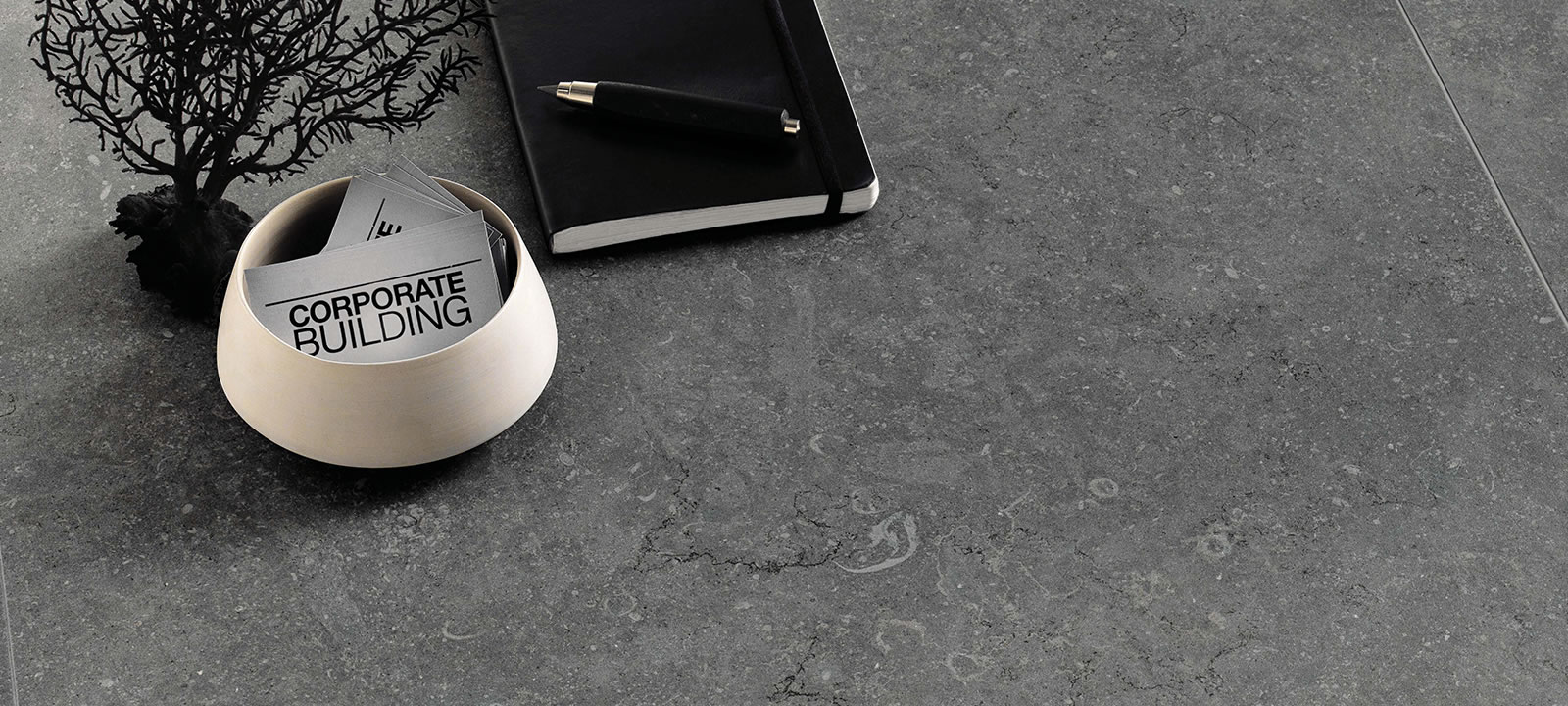 The Seastone tile collection was first introduced during the annual Home House event that took place in December 2013, for the preview of the new year, 2014. The range has develoed since then and has become very popular with developers and retail clients alike.
The 'Make it Big' preview showcased the latest additions to the Minoli collection, all available in large formats of over 60/60. Since then the technology used to create porcelain tiles has developed 10-fold, we are now suppling even larger format tiles of over 2 metres in length and beyond. Seastone remains popular in the traditional sizes of 60/60 and 30/60, replicating a common size combination in the natural stones.
Available in neutral colours, Seastone forms part of the Minoli Core collection and will be featured in the new extensive catalogue being produced for this growing Minoli Core range.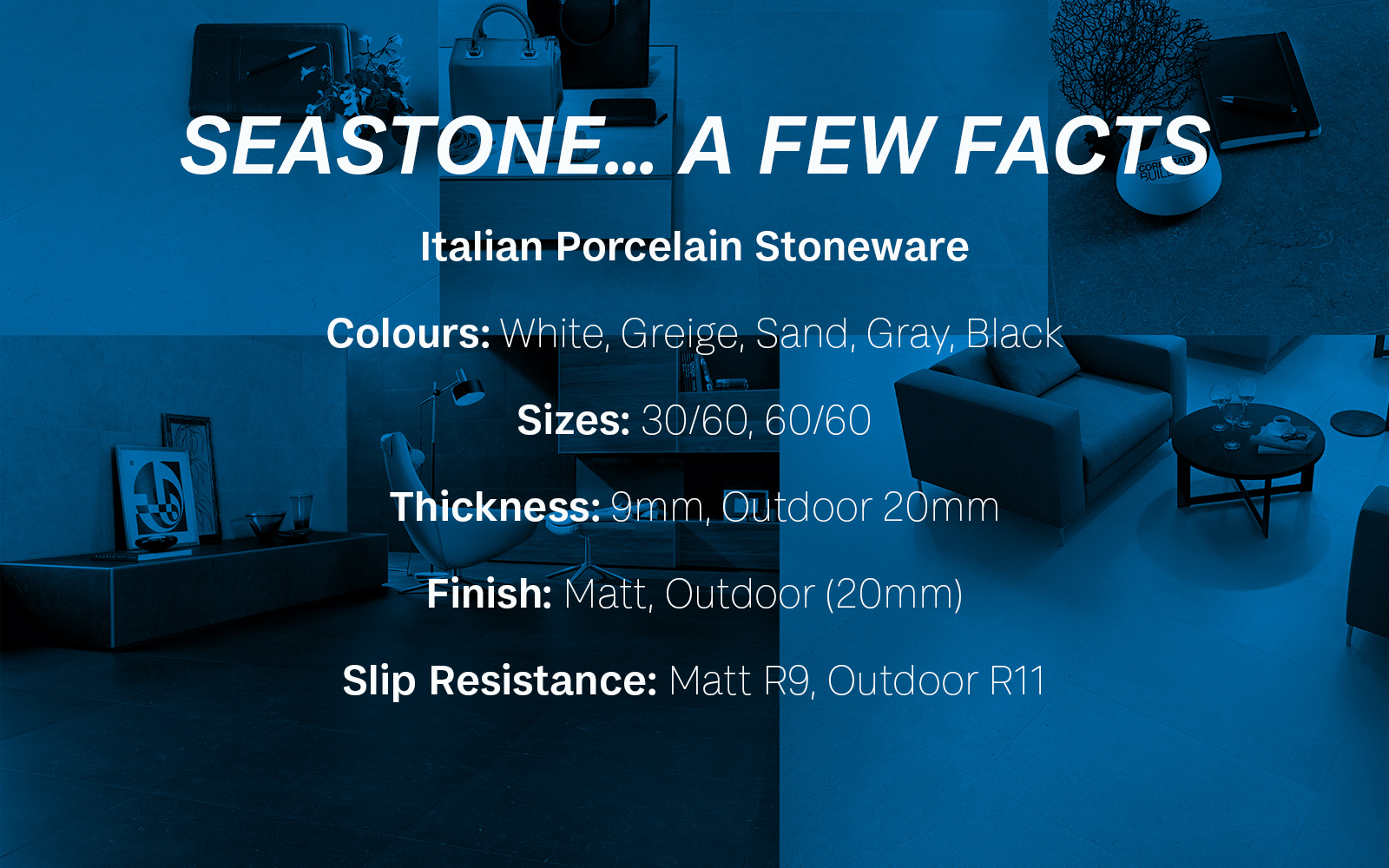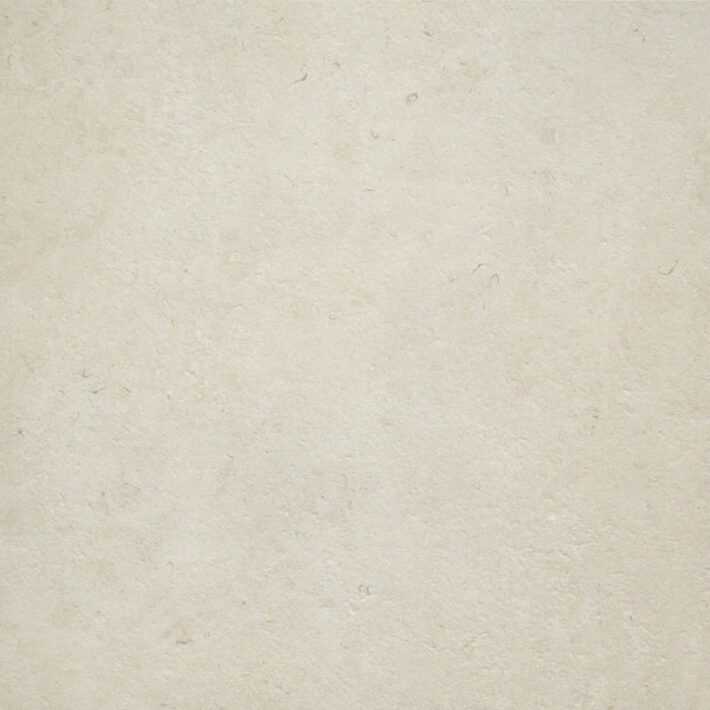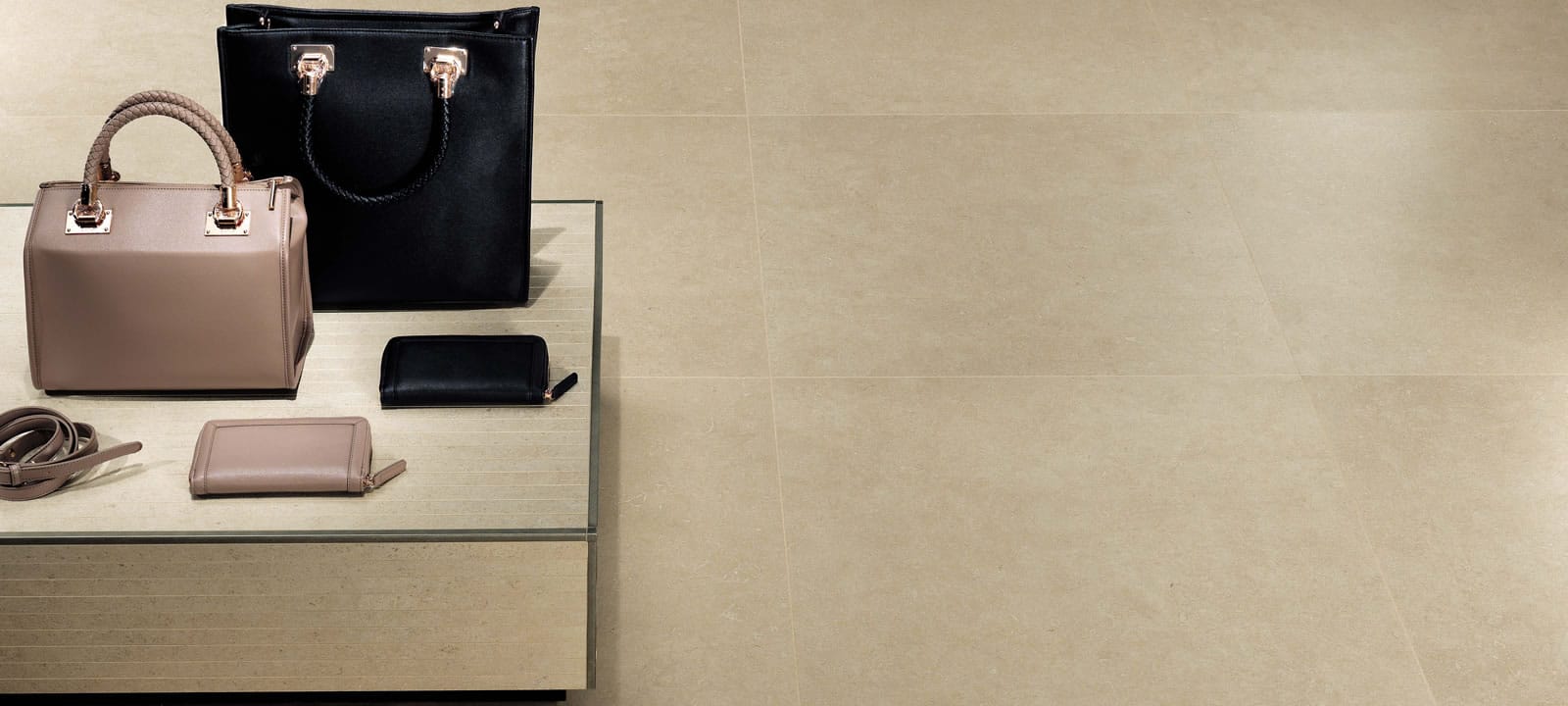 Stock items in the Seastone range are available in 30/60 and 60/60 sizes, with the exception of Seastone Black which is a non-stock item. Complete with a Matt finish, a slip resistance of R9 and a 9mm thick, full-coloured porcelain body.
Classic interiors with limestone floors exude traditional qualities and a luxury charm. Porcelain tiles offer the beauty that is of a natural stone with added benefits of a durable material.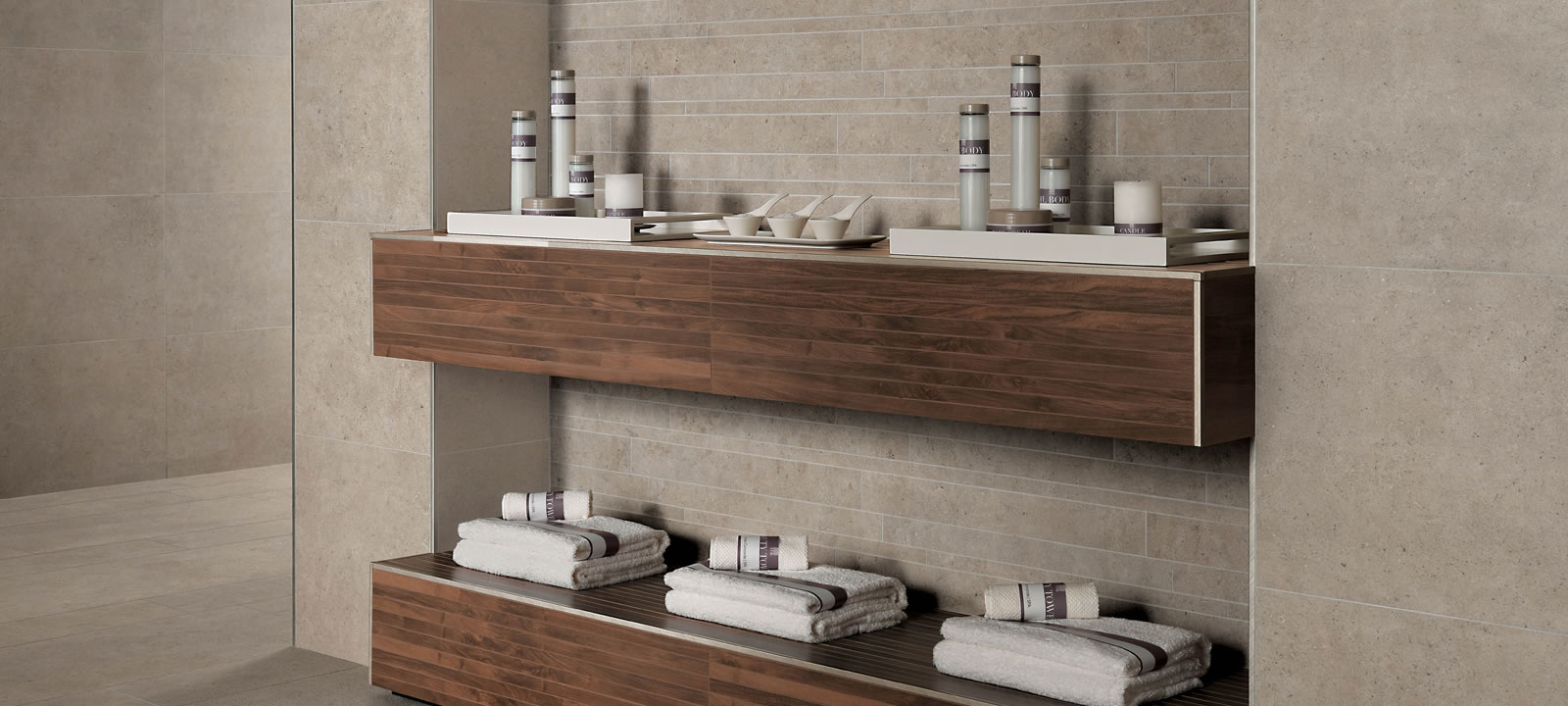 Minoli porcelain tiles are non-porous and resistant against chemicals, stains, and frost. They require no additional treatment or sealants and will not change colour, shape, or alter over time.
Décor pieces in the Minoli Seastone collection are also available in mosaic form including Matt Mosaics and linear Brick Mosaics.
Special order pieces for outdoors are produced with a 20mm thickness in a 60/60 size, for selected colours and comes with an anti-slip, textural finish. Minoli Seastone Outdoor tiles can be used to complete continual visual appeal for the outdoors, carrying the same style from the interior.
Seastone tiles offers solutions that combine natural beauty, aesthetic appeal, as well as functional performance.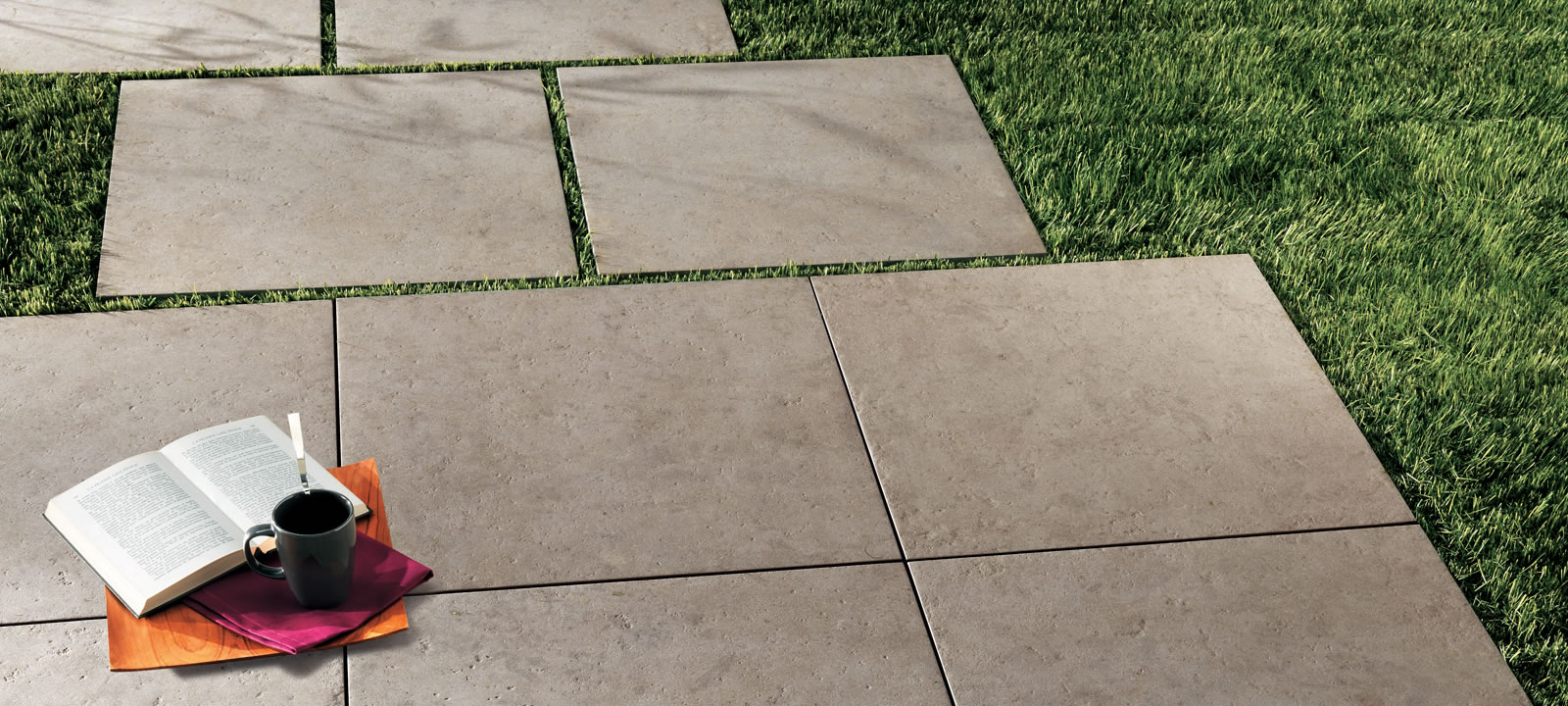 Posted in Fab Fact Friday, Minoli