More Information

For today's Fab Fact Friday, we take a look at four wood look tile collections within the Minoli Tree Series; Tree-Charme, Tree-Fusion, Tree-Age and Tree-Soul.
The Minoli Tree series offer a selection of wood look styles, from classic neutral toned wood surfaces to aged, reclaimed wood look finishes. Colours range from beige's and brown to whites and greys, with several light and dark shades. Minoli Tree Series wood effect tiles meets traditional, classic or rustic taste, as well as modern, minimal or Nordic style.
Authentic to wood, Minoli Tree Series replicates wood surfaces true to the natural colour/surface effect and carries beauty and warmth of the original material. Minoli Tree Series tiles reproduce the natural surfaces effects of real wood, including grains and knots to printed splits and "imperfections" realistic to its natural counterpart.
---
Tree-Charme Series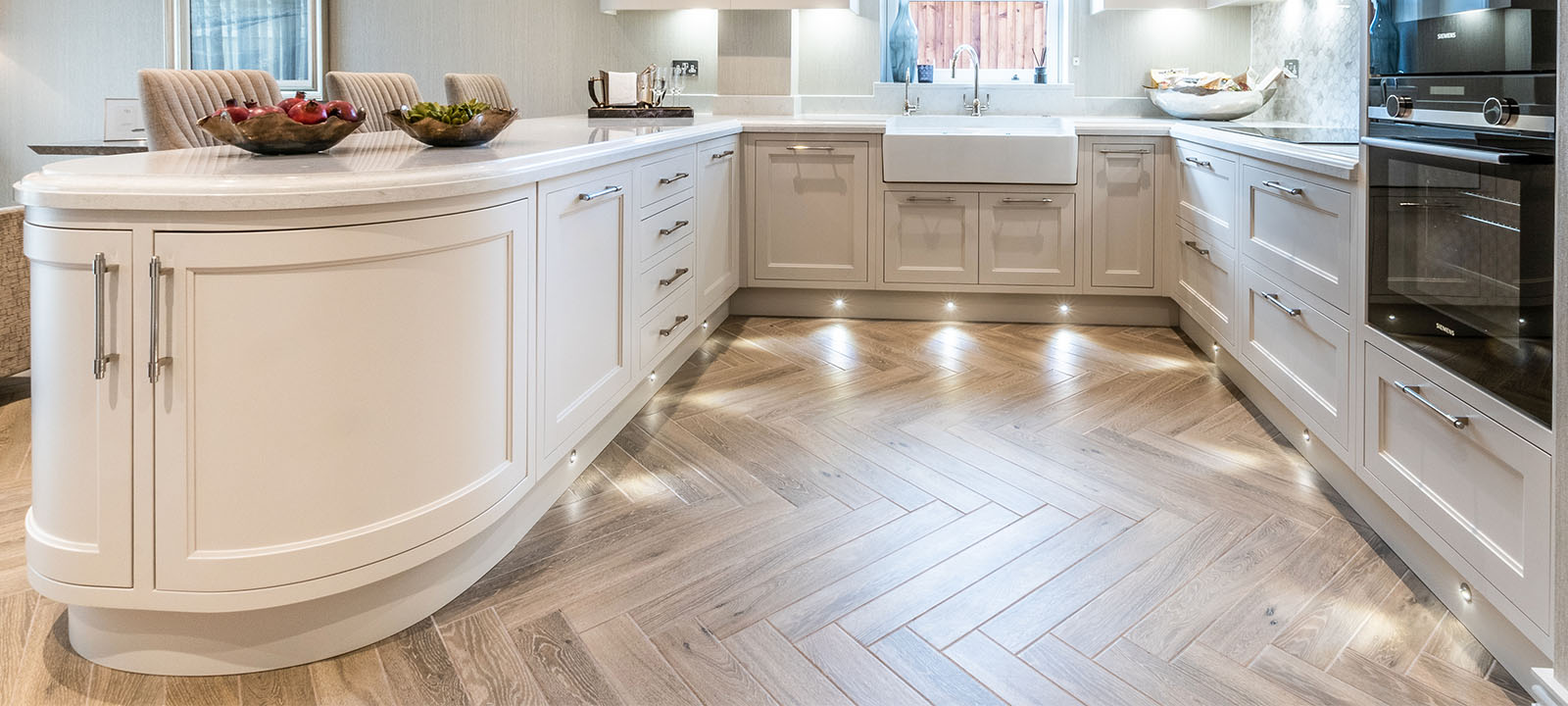 Minoli Tree-Charme, a 10/70 plank format tile in a minimalist style of a new wood look, with V3 variation and tonal familiarity throughout the collection. Tree-Charme wood effect tiles' versatility creates charming, traditional farmhouse interiors for the modern day. Minoli Tree-Charme tiles are available in 5 colours: Beige, Brown and Taupe, White and Grey.
---
Tree-Fusion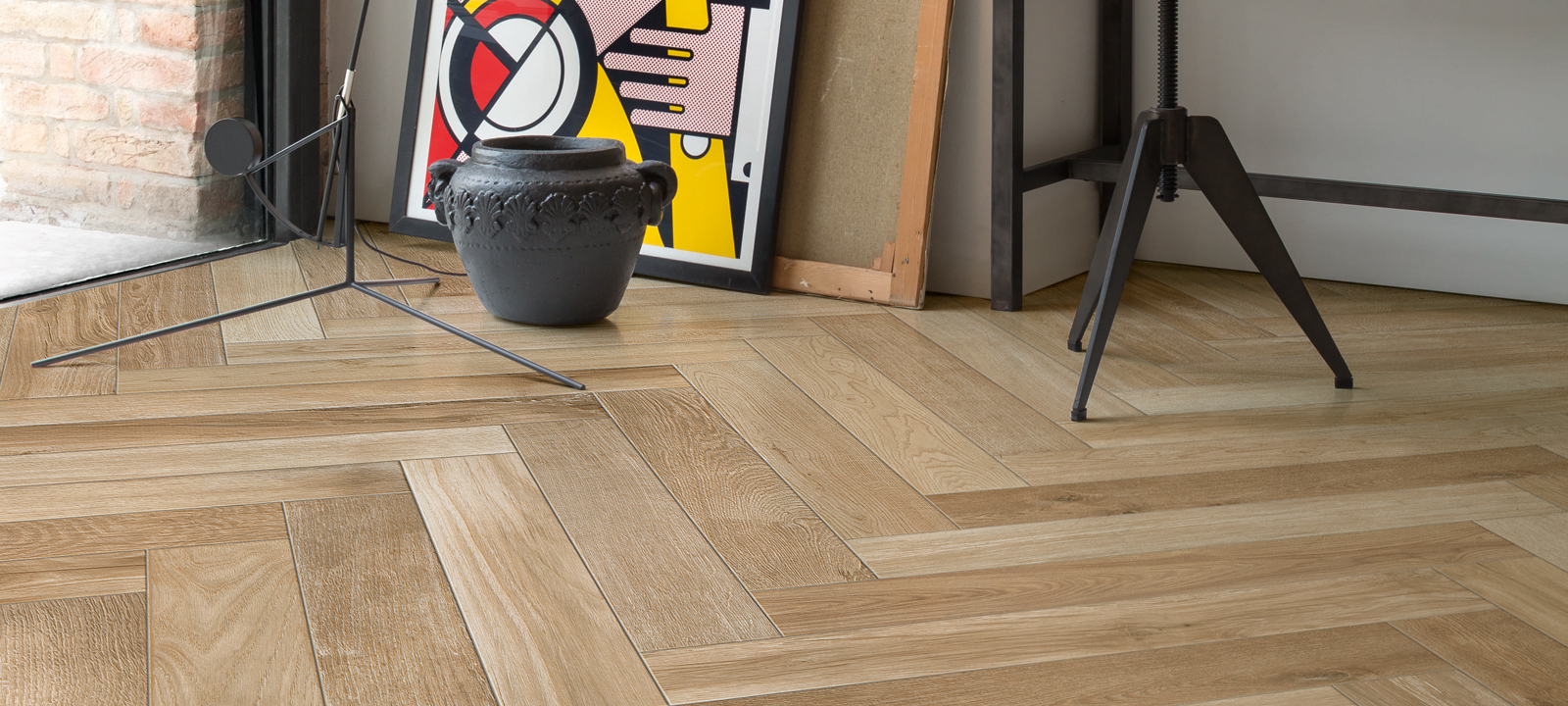 Minoli Tree-Fusion a 10/70 tile collection inspired by various types of wood, which features a multitude of tones and has a high shade variation of V4 Random. The surface design includes various surface designs such as grains, knots, and vein patterns that enhance the impression of accurate reproduction of wood. Minoli Tree Fusion tile are available in three shades: Brown, Grey, and Neutral.
---
Tree-Age Series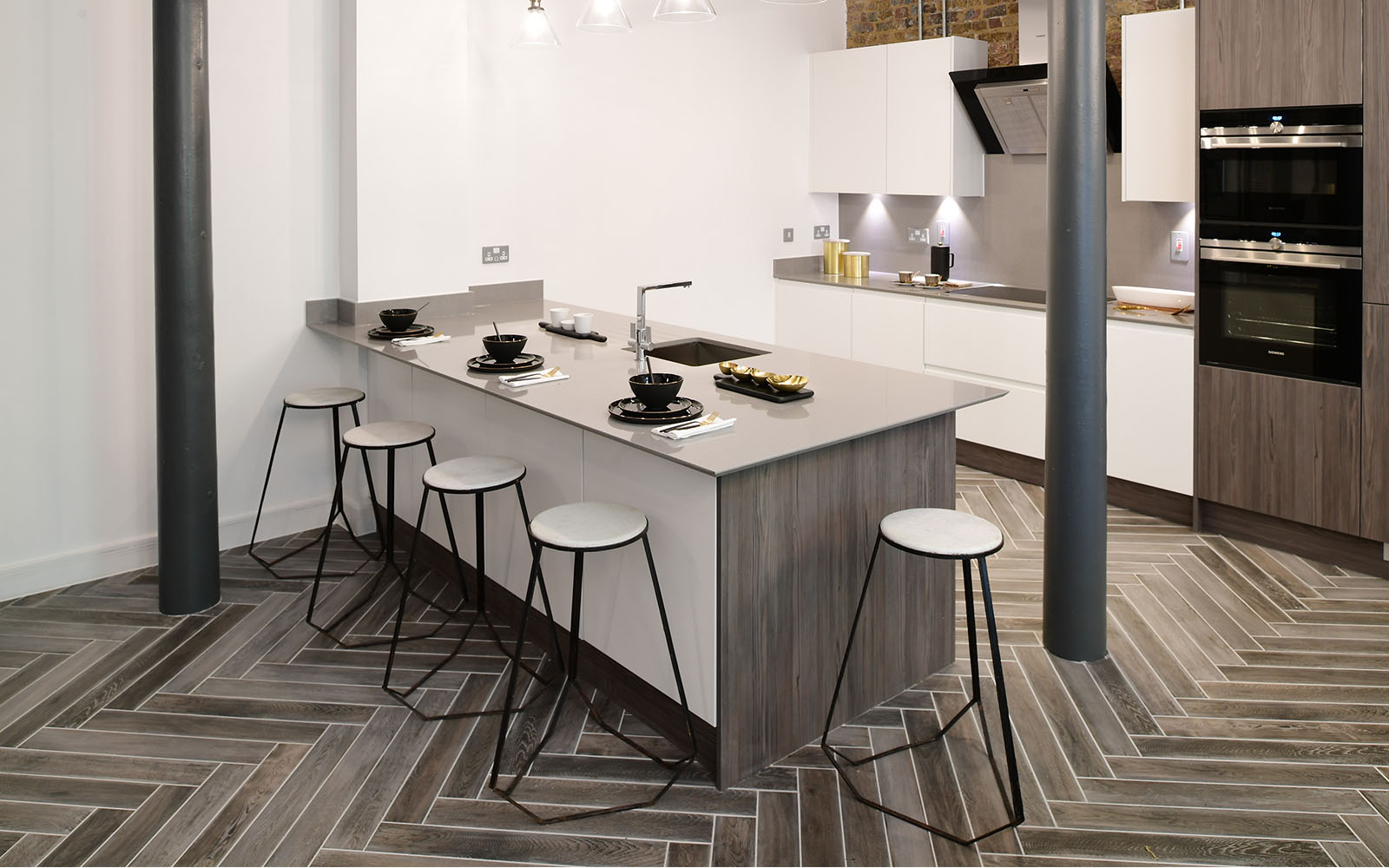 Minoli Tree-Age, the third plank tile sized 10/70, which represents an aged wood look inspired by reclaimed and time worn wood. Tree-Age also has a high shading variation of V4 Random, indicating tonal differences from tile to tile. Five shades: Anthracite, Beige, Brown, Grey, White.
---
Tree-Soul Series

Minoli Tree-Soul is a Chevron tile in size 11/54. These most interesting chevron wood tiles provide a contemporary feel, offering a fresh take on a classic style wood floor. Tree Soul are available in three shades: Brown, Grey and Neutral.
---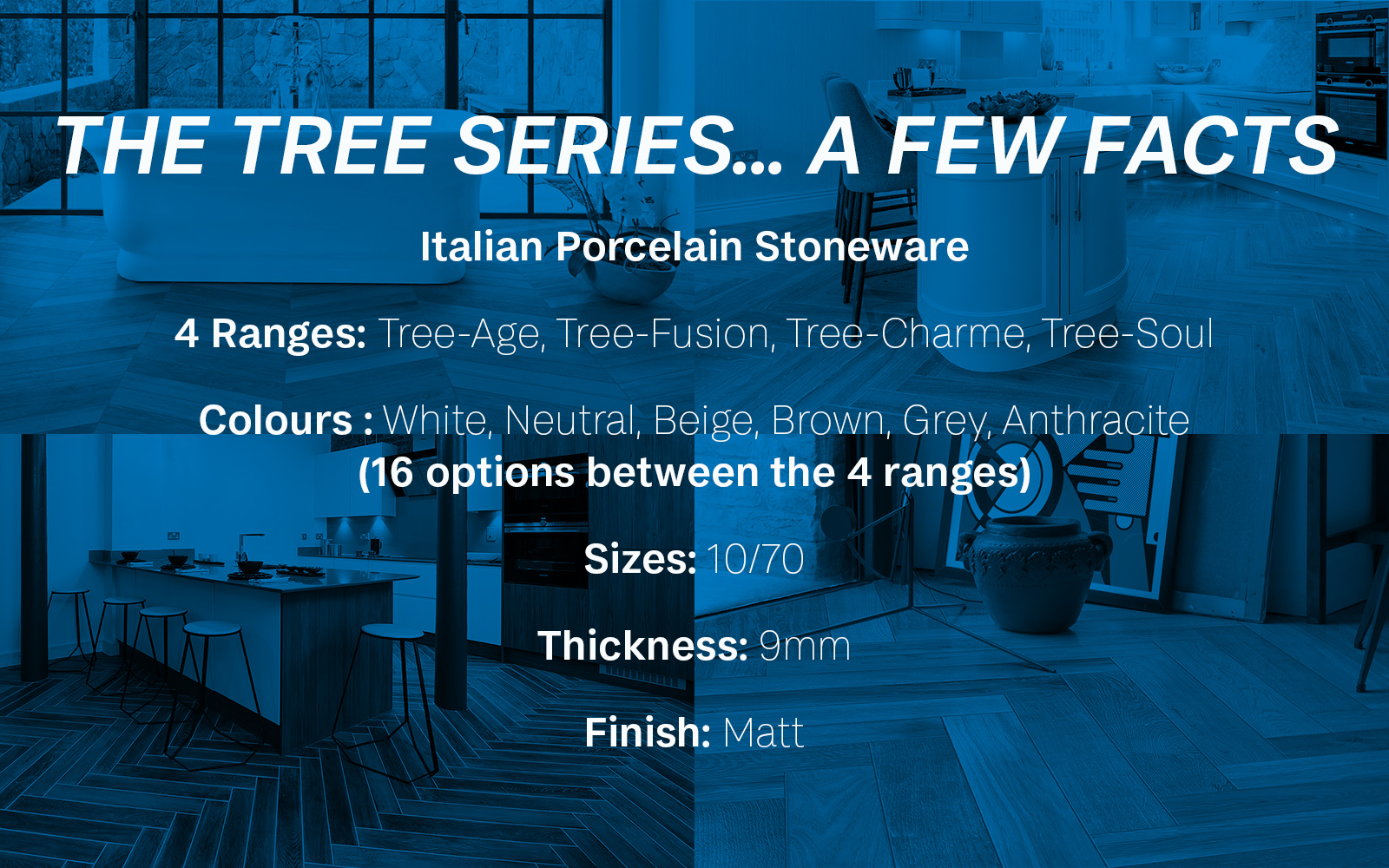 Porcelain tiles ensure an optimal visual impact combined with extreme practicality. Unlike wood, porcelain tiles are water resistant, non-porous, resilient, and easy to maintain. Wood-effect porcelain stoneware is resistant to shocks, abrasions and scratches, insensitive to temperature changes, stain-resistant and resistant to chemicals.
A wood-effect stoneware floor is a convenient solution for every room in the home: not only in the lounge and bedroom, but also in bathrooms and kitchens, where a real wood floor is not always the ideal solution.
Minoli Tree Series has been a popular collection, with Minoli development clients such as Windsor and Oakford specifying the Tree-Charme series for many of their projects throughout the years since introduction.

Posted in Fab Fact Friday, Minoli