More Information

On Monday 7th December 2015, the evening of the annual Minoli preview event held at the prestigious members club, Home House on Portman Square in Marylebone, was the event that first showcased Minoli Twelvenoon wood look tiles.
Minoli Twelvenoon are wood effect porcelain tiles in 5 colours, 2 surfaces and 3 sizes.
Twelvenoon Ember

Twelvenoon Honey

Twelvenoon Burnet

Twelvenoon Charcoal

Twelvenoon Daylight
A classic wooden surface appearance created on a durable material, Italian porcelain. Naturally this wood floor replica is available in a narrow, elongated plank format, much like its natural counterpart, in the larger size of 20/120cm and the smaller size of 15/60cm. Twelvenoon is also manufactured in a large chevron piece in 20/120cm which creates parquet inspired surfaces.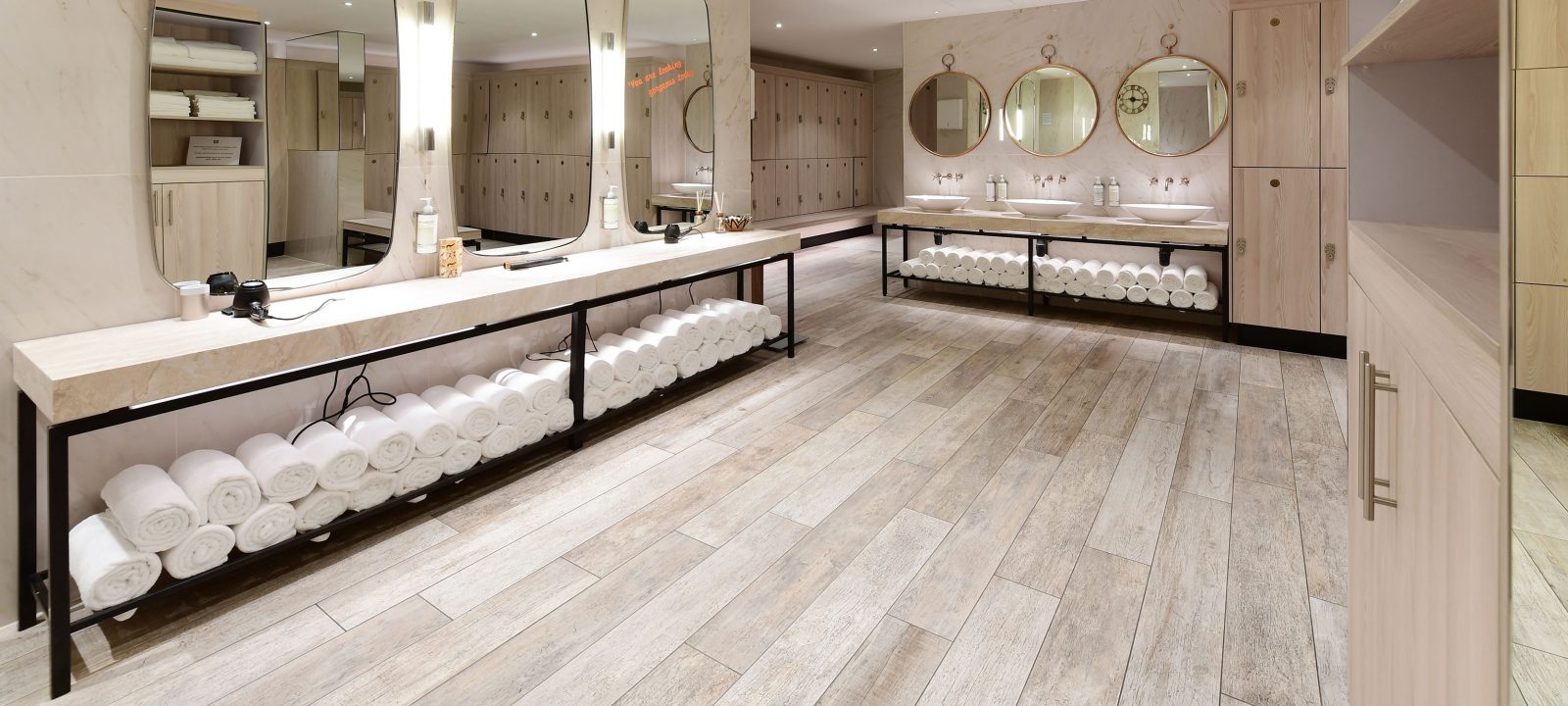 Twelvenoon wood look tile collection expands to the exterior with Grip textured, 20mm thick paving slabs for outdoor use in sizes 30/120 and 19.7/120cm, for the three lighter shades colours: Daylight, Ember & Honey. The Grip textured tile is also produced on a 9mm thick body for installation in wet areas for added slip resistance within an interior. Completing the collection, Twelvenoon is available in special pieces such as skirting, steps and edging for the pool side.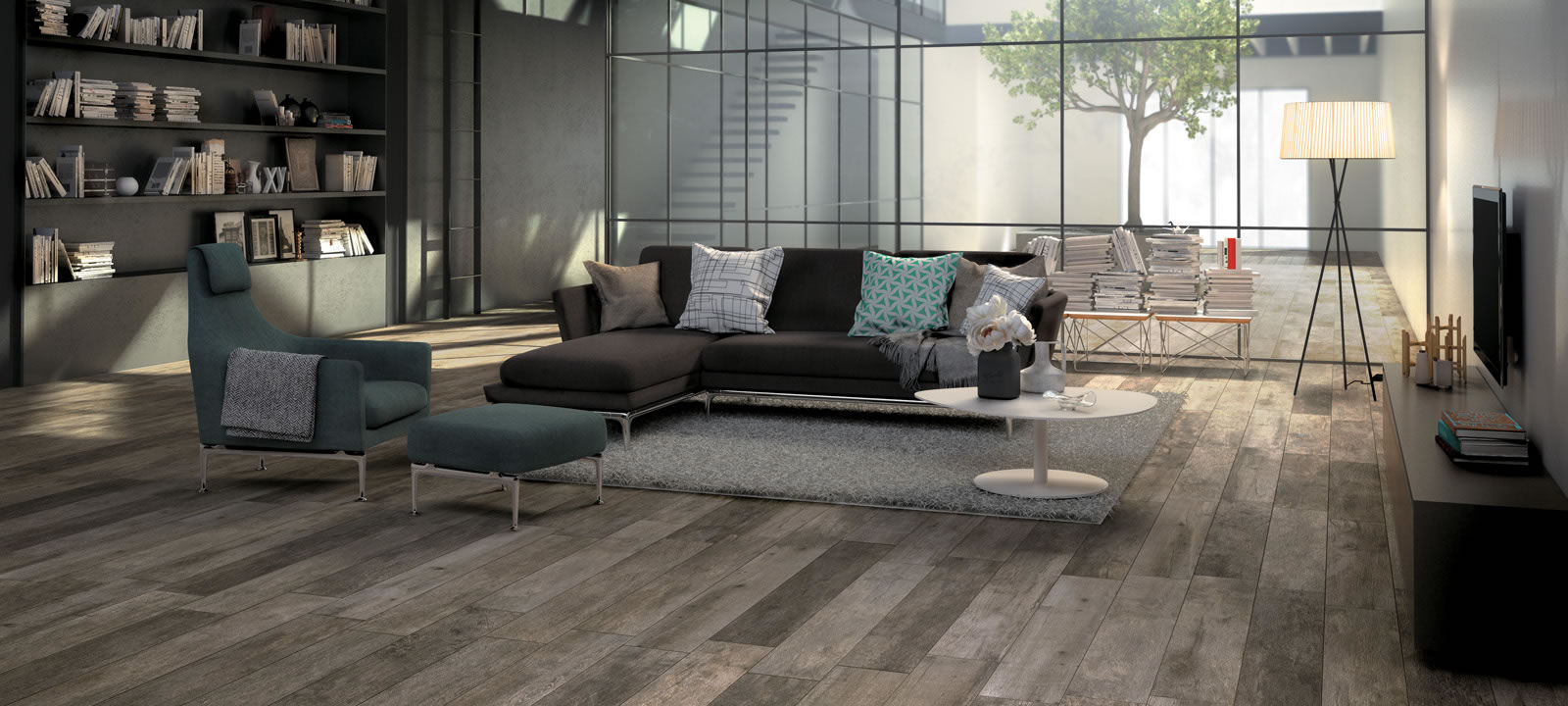 Minoli Twelvenoon interprets a well-aged wood, combining a multitude of tones on its surface to create an authentic and organic appearance of real wood. With a high pattern variation of V4 Random, Twelvenoon gives a patchwork feel to a whole surface. Each tile represents wood in a different way, decorated with natural wood look elements such as wood grains, surface knots and split-like effects, as well as, natural tones through golden notes to dark and ancient browns.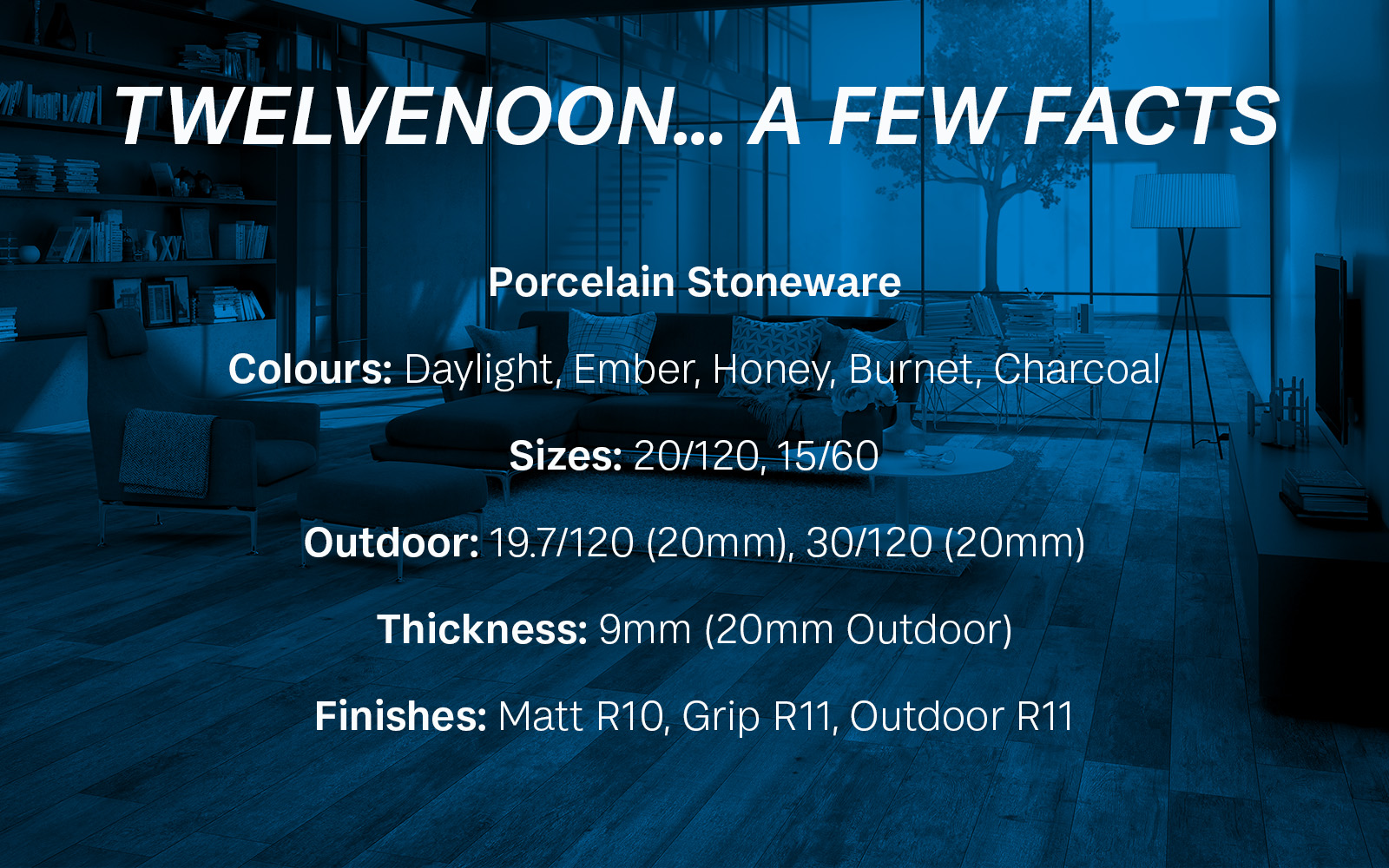 The natural warmth of wood is portrayed over a practical material with superior resistance to damage. All the pleasures of real wood, undamaged and unchanged over time. The combination of unique wooden tones allows for a timeless and dynamic atmosphere within an interior. Striking shading wood effects add character and style while, elongated and sophisticated shapes give the essence of uncompromising beauty.

Posted in Fab Fact Friday, Minoli