More Information


Minoli Venti is a new collection of patterned tiles in a unique style inspired by the romantic visions and reclaimed beauty of ancient floors seen in royal palaces and regal buildings.
A truly versatile product ideal for all interior types including residential and commercial spaces. Decorate either floor or walls with the charming pattern tile collection from Minoli.
The designers were inspired by 19th century floors of regal homes and palaces, these encaustic effect tiles define a bold personality with primary colours in strong motifs that represent the antique style of the original surfaces.
Measuring 20/20 these square porcelain tiles come compete with a matt surface and thickness of 9mm. Venti creates beautiful floors with high practicality. Due to the technical properties, including a micro textured surface, Venti have a suitable slip resistance* making ideal floors for kitchens, utility rooms and bathrooms.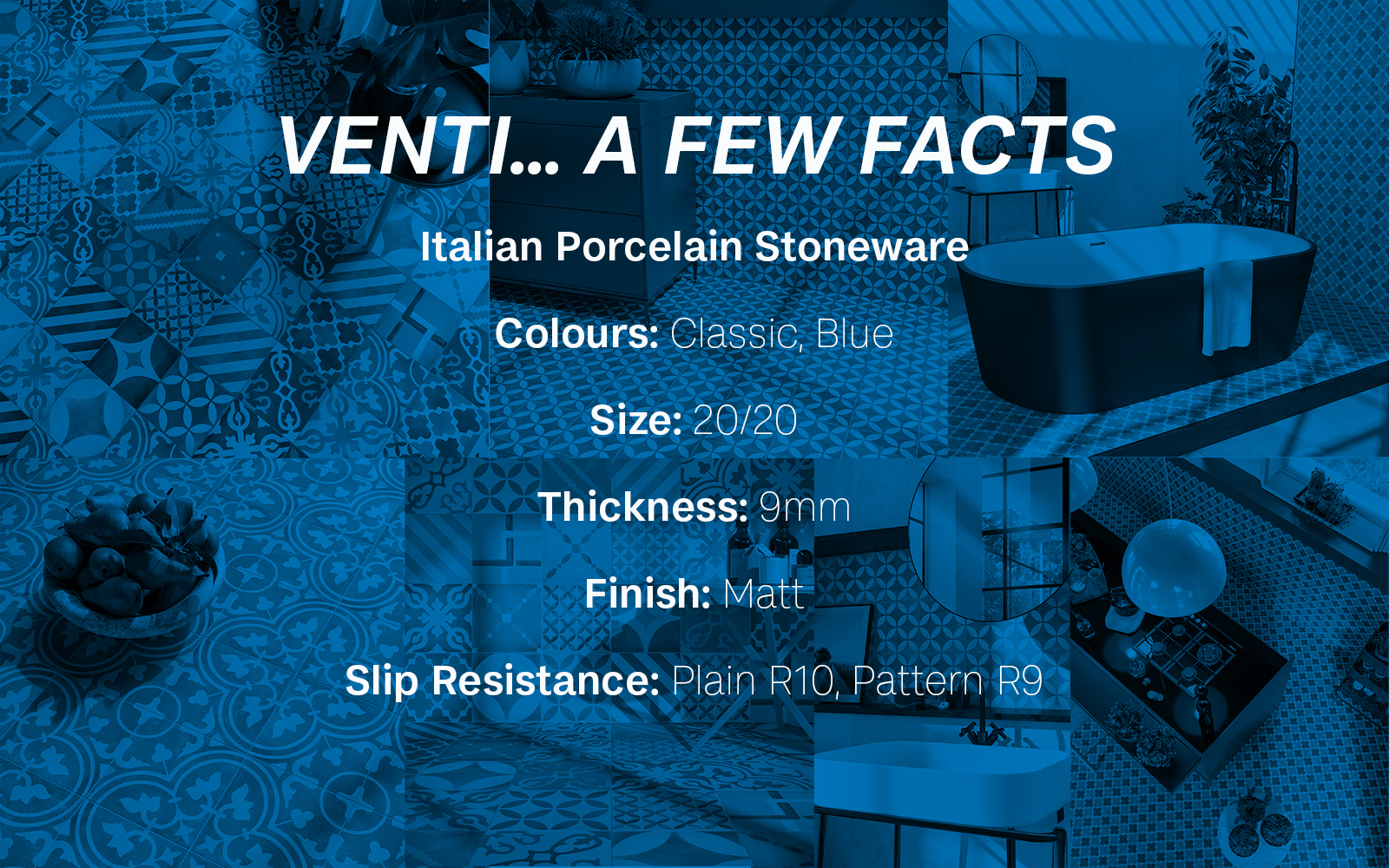 Venti has a range of available options to choose from and can be arranged in an eclectic mix of random patterns or choose a more serene design repeat. Venti also offers a minimalist option in a variety of neutral tones in either beige or grey.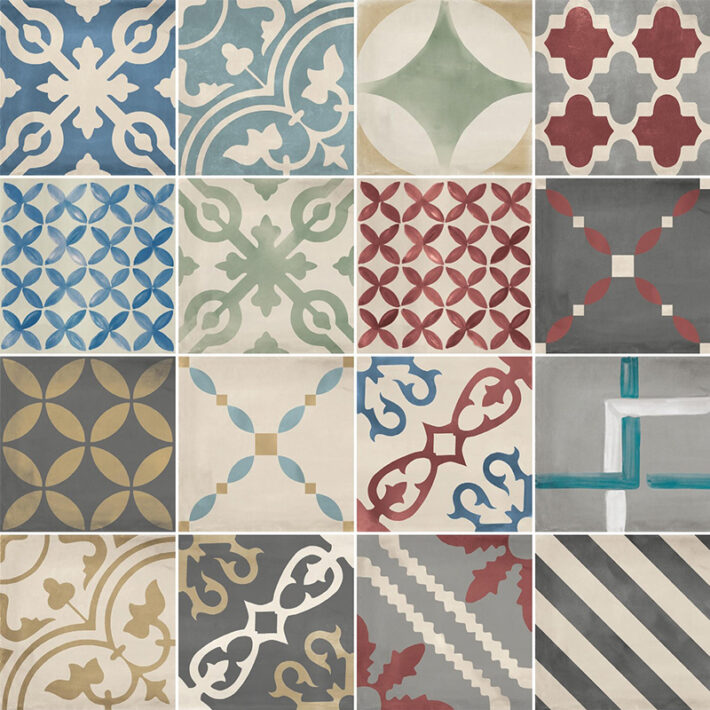 Venti is also available in pattern tile options in 'Classic' and 'Blue'.
The Venti Classic is available as a Mix of 20 different patterned tiles or as three different Carpet designs. These Carpet designs create beautiful repeating patterns across surfaces, in tones of blue and red.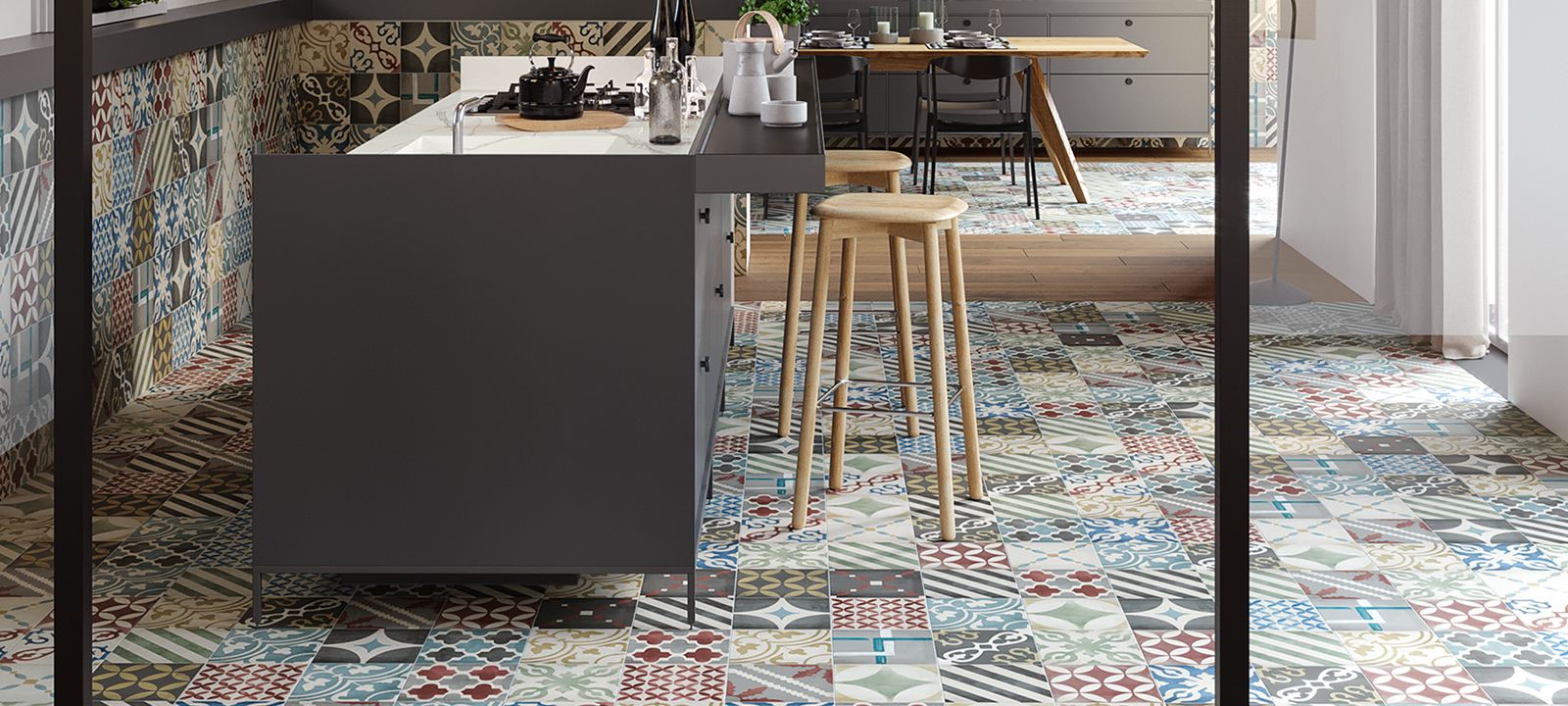 Similarly, for the Venti Blue, these sky blue and white tiles also come as a collection of 20 different designs in a random box mix or as three alternative repeating patterns in Carpet designs.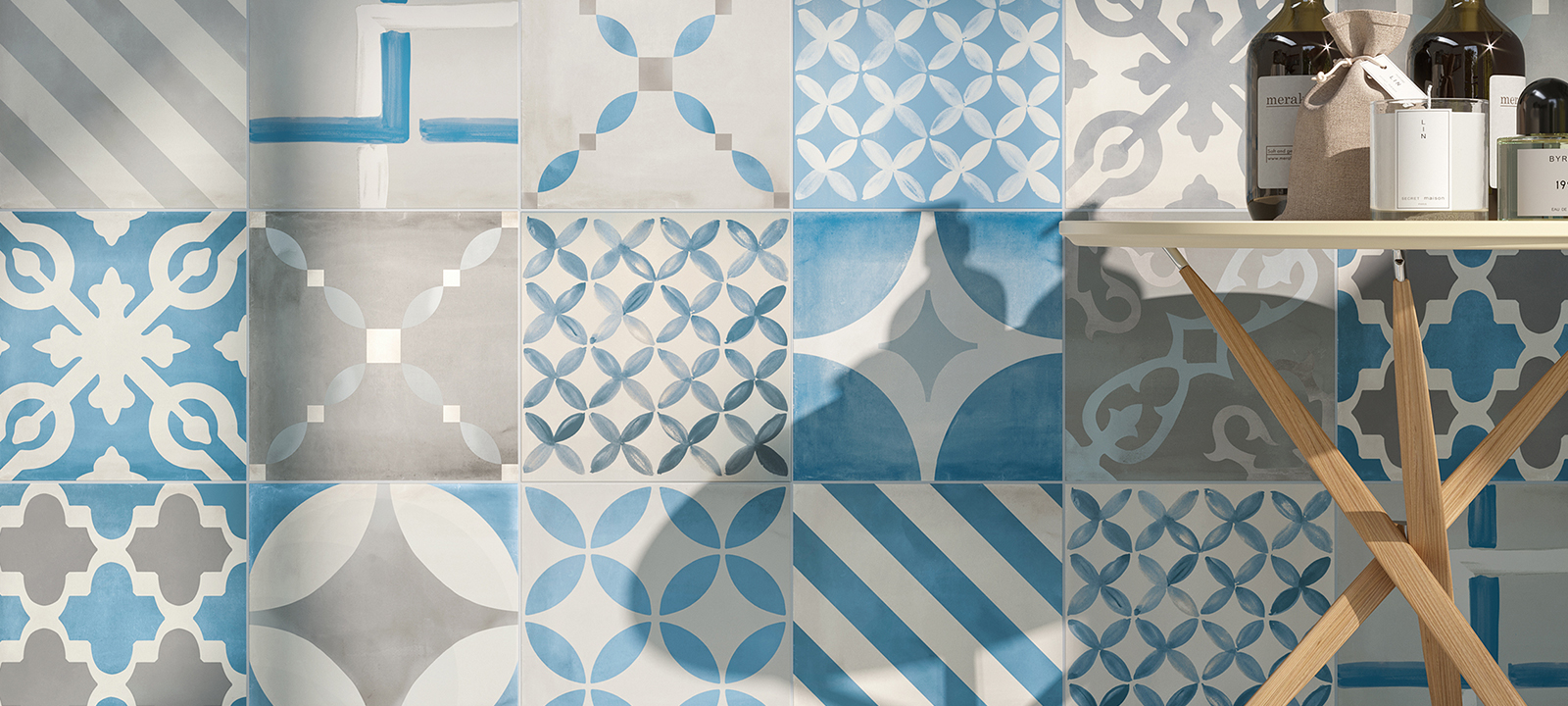 Graphics and patterns recalling the traditional patterns of the past are brought back to life by Venti representing a refined antique quality, rich in geometries, colours, motifs and patterns.
These concrete effect and pattern tiles have a slip resistance of R9* (coloured patterns) and R10* for the base colours. Venti helps create beautiful and practical floors for all interiors.
Add a boldness with personality and colour to a room with the bright and enigmatic Minoli Venti porcelain tiles.
Venti formed part of the Minoli 2021 preview and some of the range is already available from our extensive stocks – in a section of colourways. The full stock range is due to be readily available early in the new year.
Posted in Fab Fact Friday, Minoli