More Information
---
Automotive Monday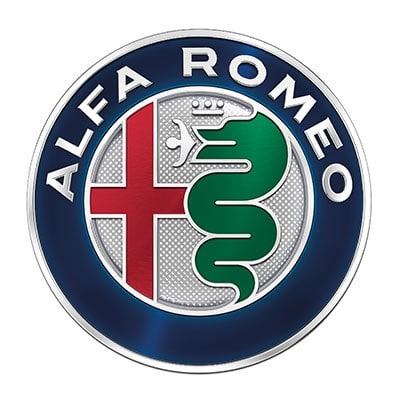 Alfa Romeo is a true Italian icon, the brand with the longest of motor racing histories, where a young Enzo Ferrari was given his first competitive drive and eventually formed Scuderia Ferrari – initially with Alfa Romero cars.
Alfa Romeo cars have always been some of the most stunning designs of each era as well as being completely engaging for the driver.
Minoli started to work with alfa Romeo over 20 years ago, initially supplying a light blue porcelain tile and the Minoli Serizzo series for the workshops and bodyshops.
In recent years as part of the FIAT group (FCA) Alfa Romeo have under gone a major re-branding and dealership development program.
The tile selected for the showrooms is a 1000/1000/6mm 'industrial/concrete' effect in a dark grey/charcoal finish. Like the FIAT tile we wrote about last week, this is manufactured using the Maximum process.
"Maximum – innovative formats, Maximum is a material that combines the established, classical characteristics that have always set porcelain stoneware tiles as being at the height of tile technology, yet Maximum has exceeded this with new very high performance qualities: strength, lightweight, flexibility and ductility"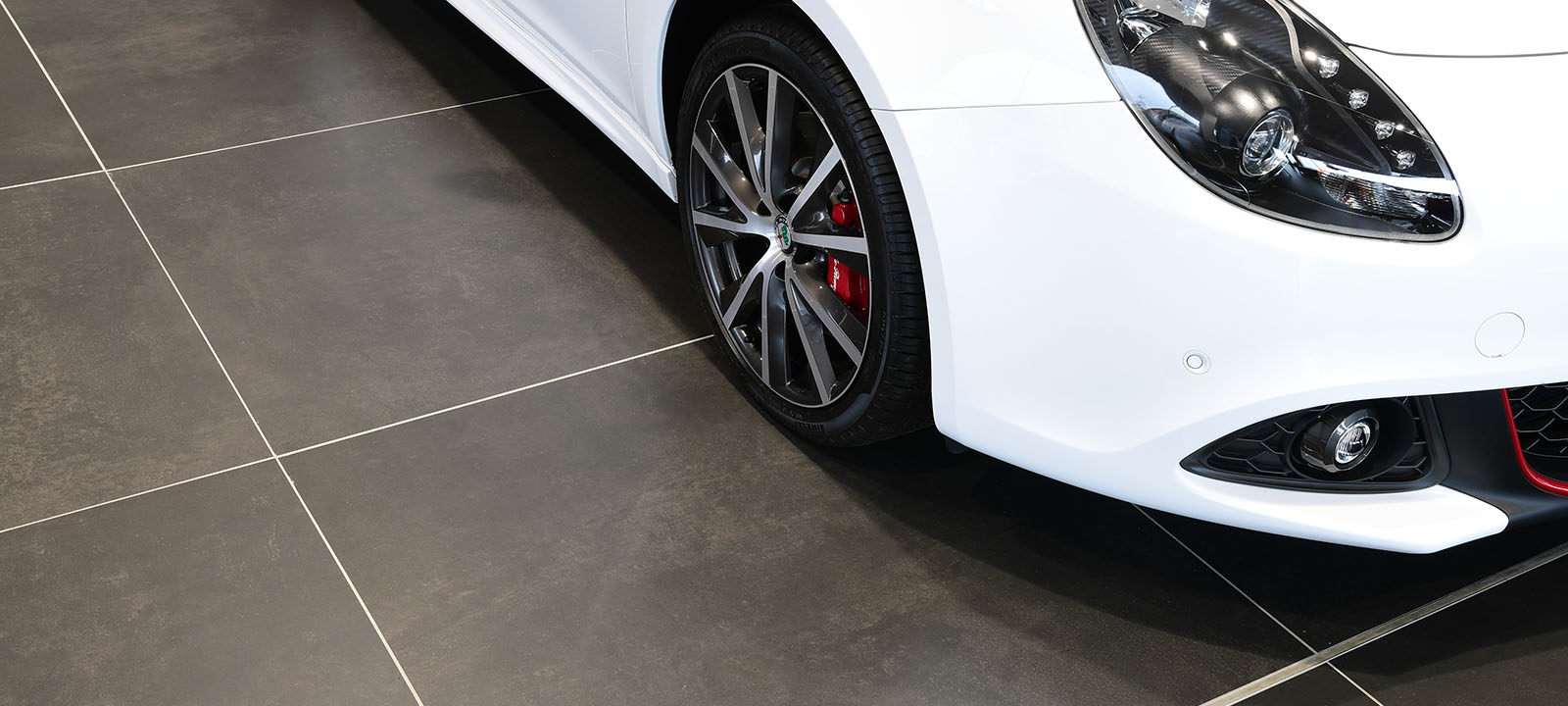 It is said that you are not a car enthusiast unless you have owned an Alfa Romeo, with the stunning range available as well as the warm welcome from the newly refurbished dealerships – there is no excuse not to show that enthusiasm!
The tile is held in UK stock by Minoli for prompt call off to the dealerships as the projects get to the stage where the tiling is due to commence. As this service enables the dealer development team within FCA to ensure that the tiling part of the projects is completed on time and to budget.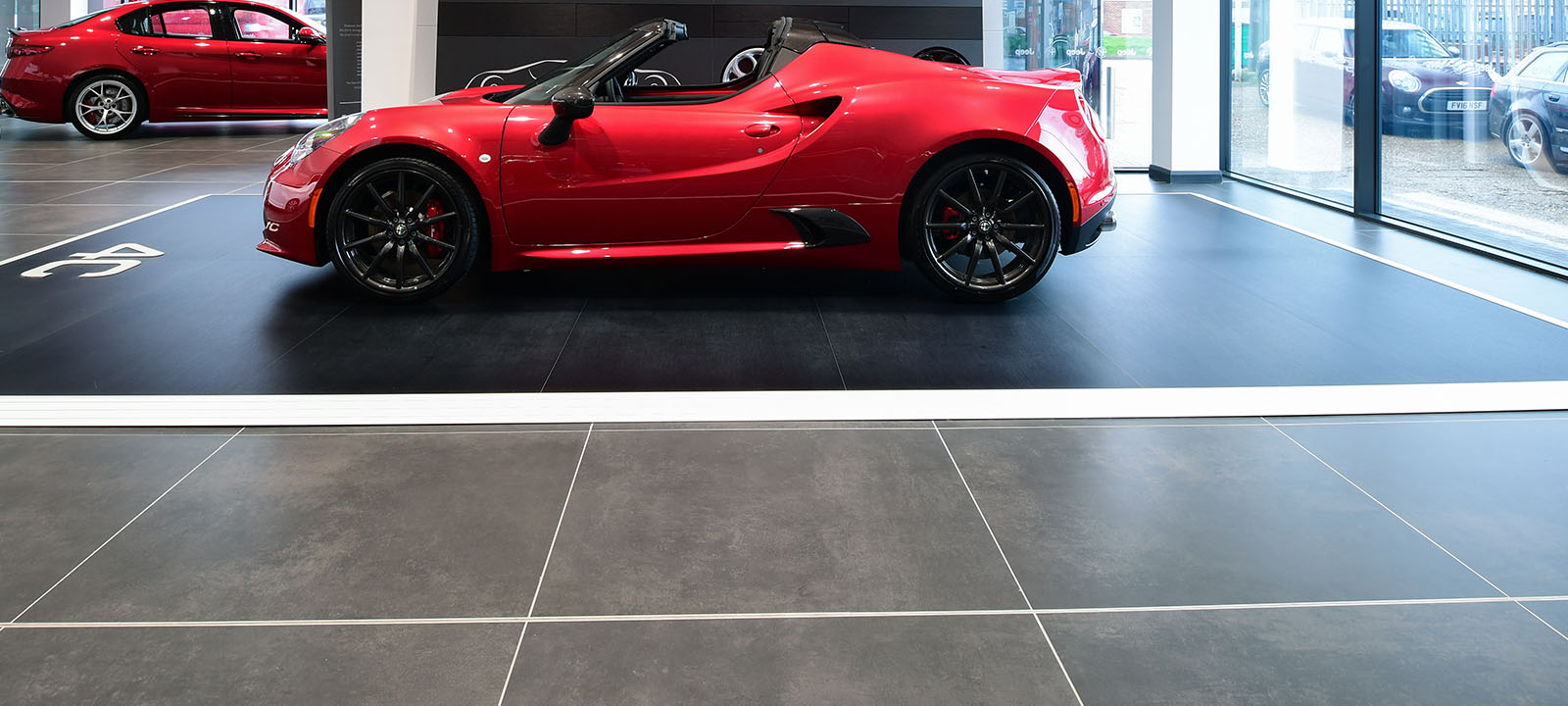 Alfa Romeo began as independent brand in 1909. One year later, the owners changed the company's name to: Società Anonima Lombarda Fabbrica Automobili, A.L.F.A. in short. After the war, in 1915 A.L.F.A had some financial difficulties and was acquired by Nicola Romeo. In 1920, the name was formally changed to Alfa Romeo.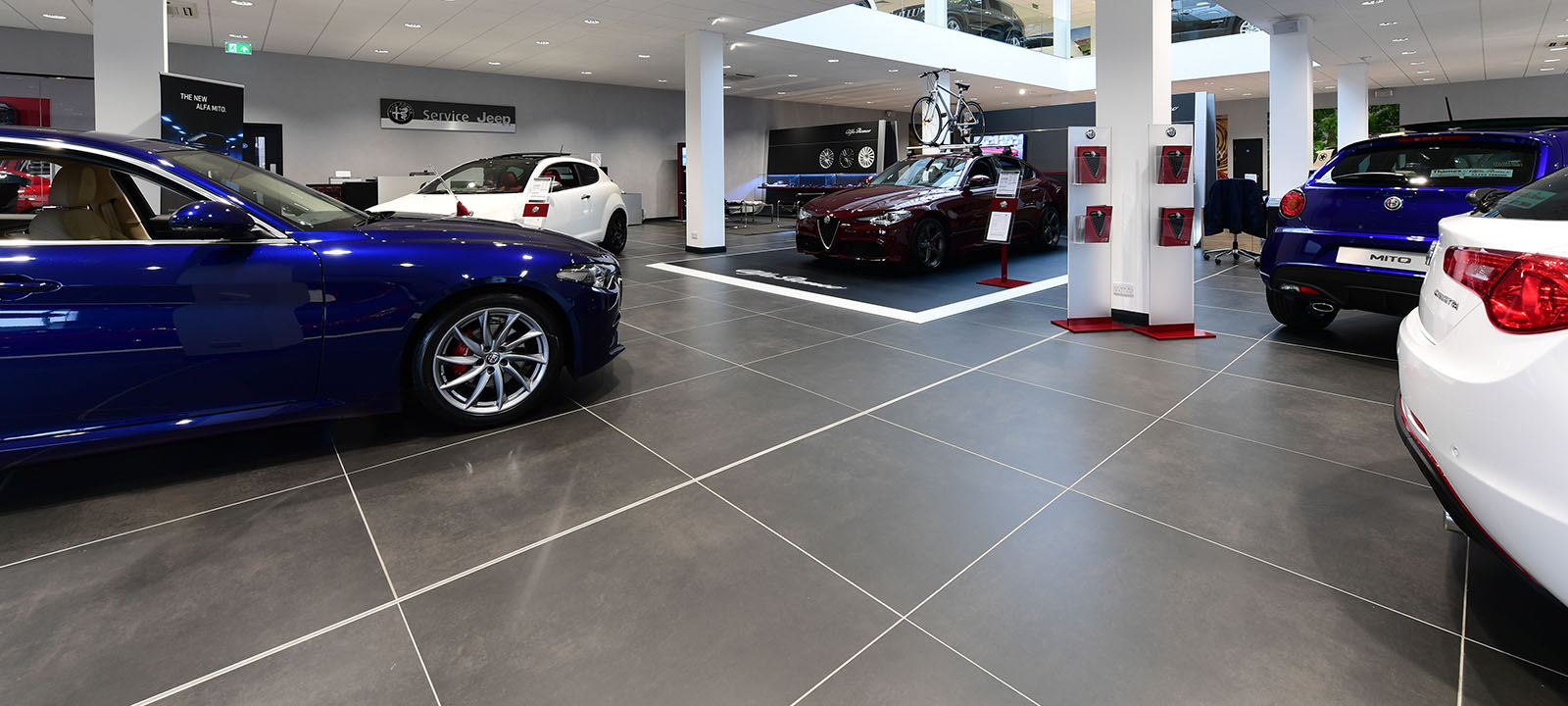 Posted in Automotive Monday