More Information
Circa – 1950
Minoli – Based in Oxfordshire the heart of the British motor industry and home to Formula 1 – it is no wonder that we have extensive experience with the Automotive industry.
This last weekend at Silverstone, just a few miles from Minoli head office on Oxford the 70th anniversary Grand Prix took place. This reminded us that although Minoli are celebrating the 60th year in 2020, we were working with the Automotive sector before tiles and before we incorporated back in July 1960. Congratulations to Max Verstappen and the Red Bull F1 team on dominant performance.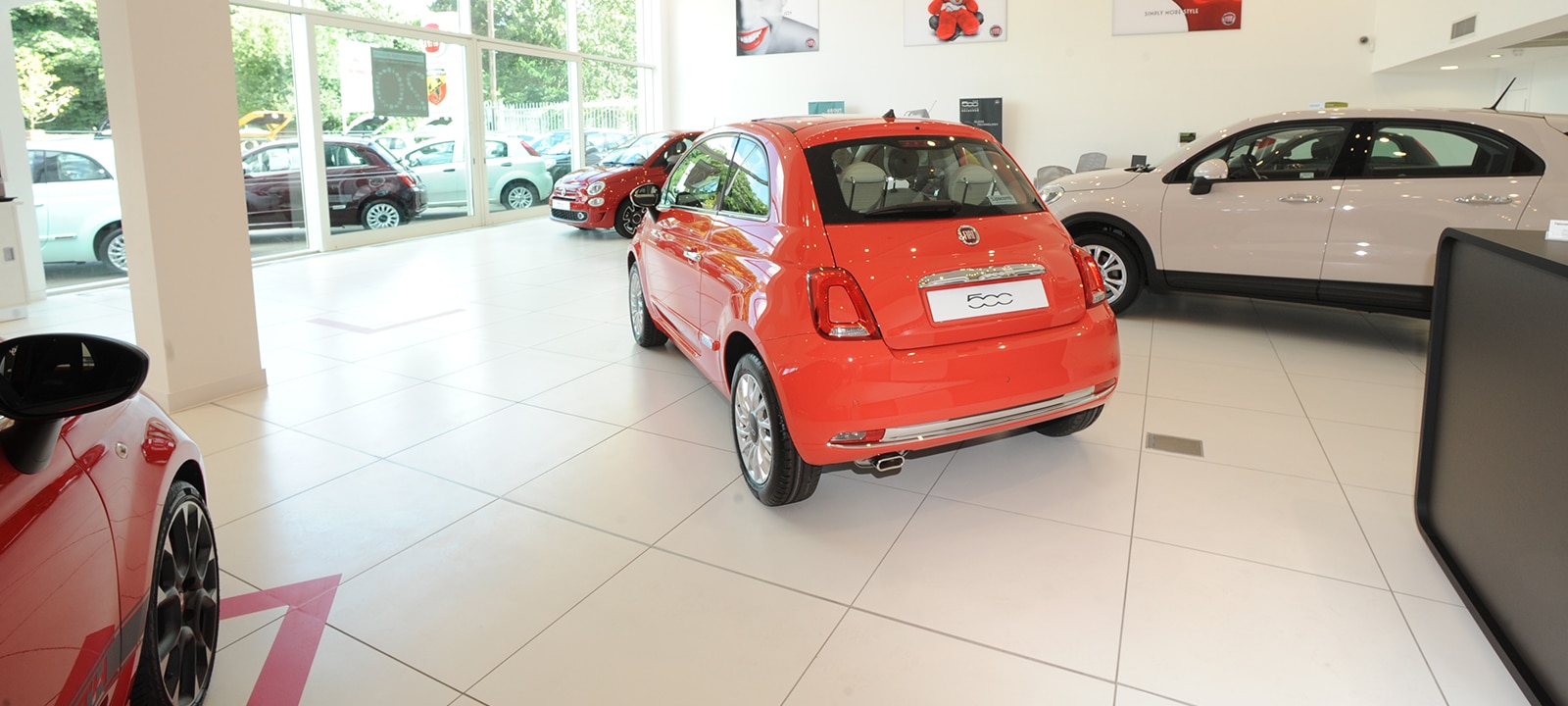 The Minoli company started manufacturing and installing Terrazzo which was widely used in car showrooms and workshops – it can be still be seen today in buildings that were originally car showrooms, such as The Wolseley restaurant in Piccadilly Central London. This was the flagship showroom for Wolseley Cars (for those of you who may not remember that brand, the cars were somewhere between a Jaguar and a Rolls Royce in the order of things). Another fabulous example of the use of Terrazzo is in the Jack Barclay Bentley showroom on Berkley Square again in Central London. There was until very recently a beautiful Terrazzo floor in the main showroom, which has since been covered, but what is less well known is that there is a cavernous basement showroom with another beautiful Terrazzo floor.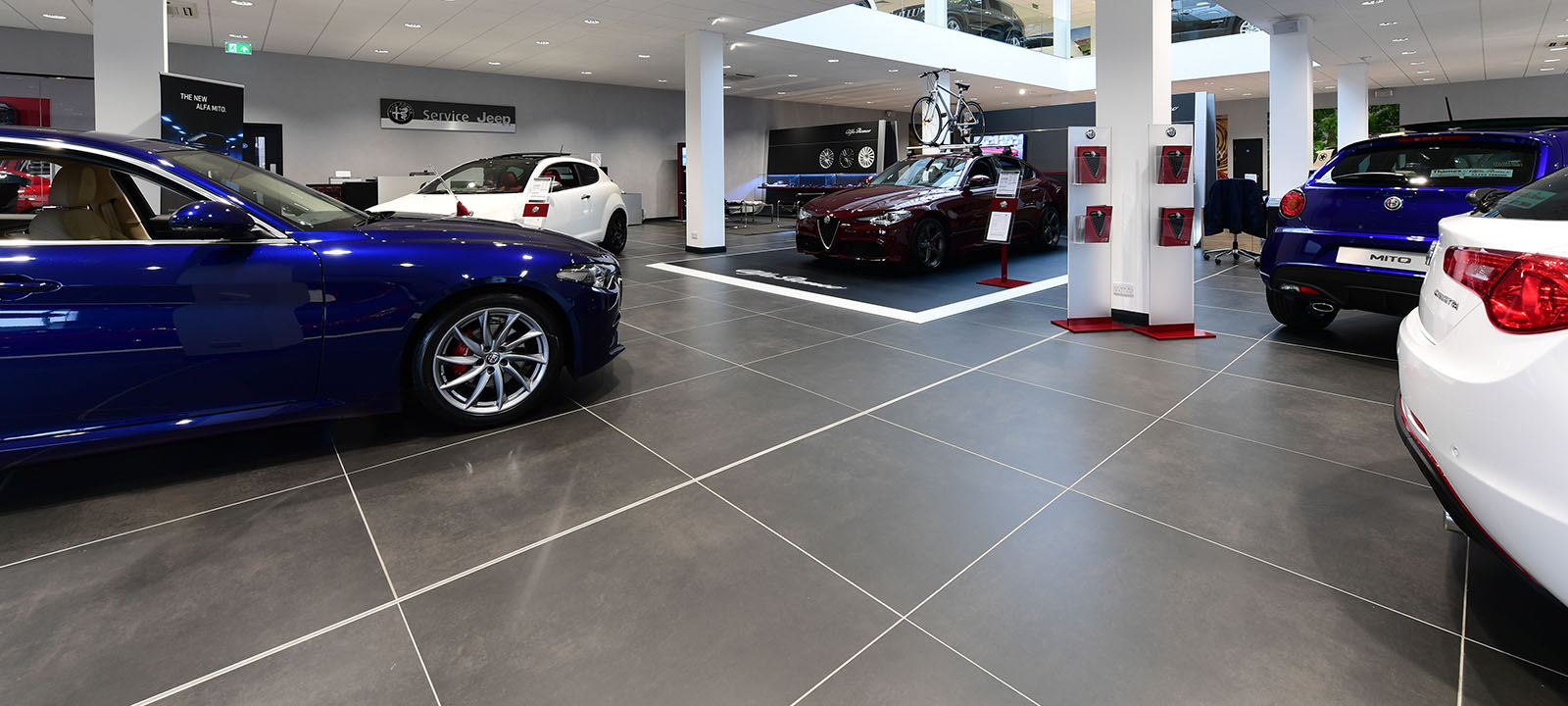 Although we cannot say for sure if Luigi Minoli and his colleagues laid the floors in the original Wolseley or Jack Barclay showrooms, the odds are that the company was involved in one or the other or perhaps both to a degree… There certainly was a huge market for the Terrazzo in London at that time and Luigi fitted Terrazzo throughout London and the South East…
Today at Minoli we concentrate on porcelain tile – predominantly manufactured in Northern Italy, where most of the Italian car production is located, famous brands such as Ferrari, Maserati, Fiat, Alfa Romeo and on two wheels Ducati – all of which Minoli supply or have provided showroom and workshops tiles for…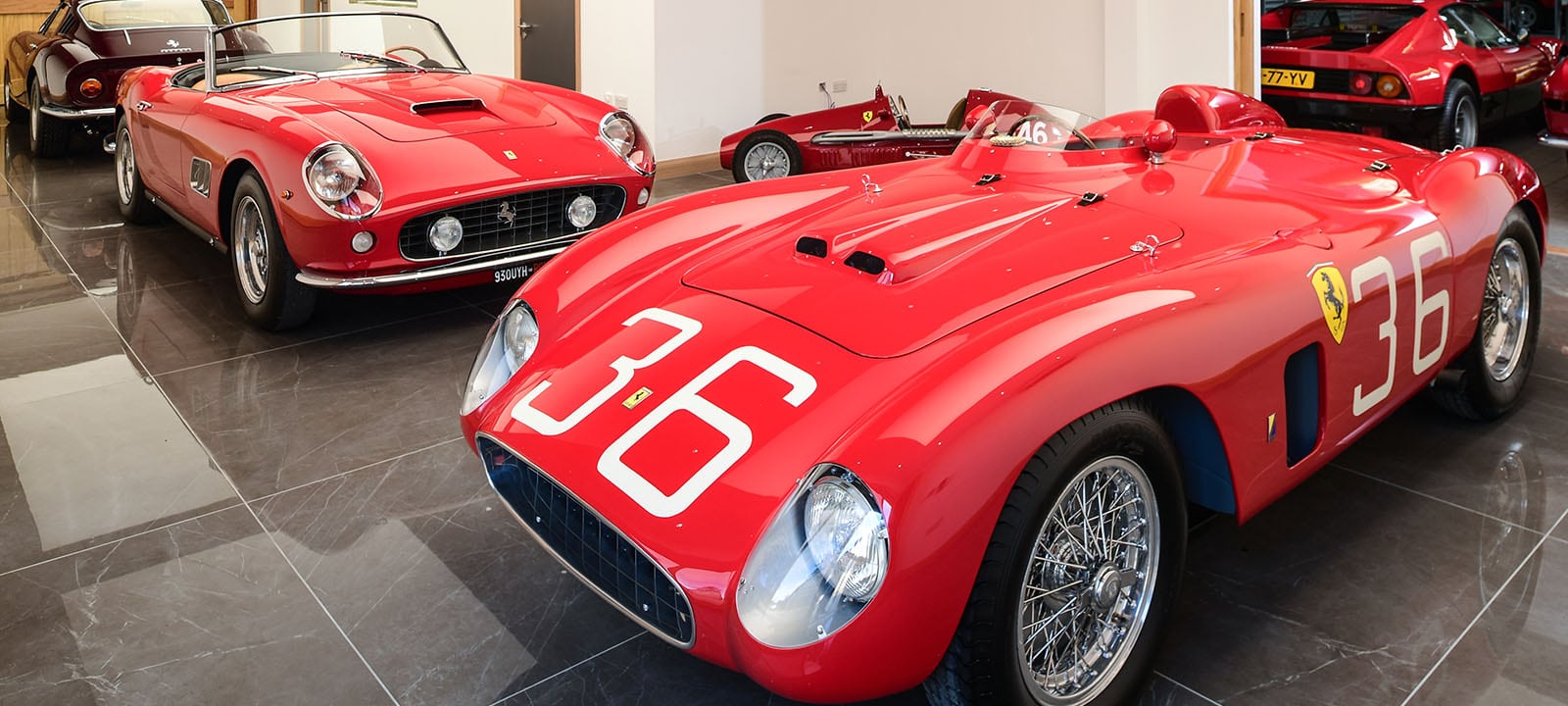 We tailor our products and services to our clients' specific needs, whether for an individual technical garage or the international deployment of a manufacturer's new corporate scheme. In carefully defining bespoke showroom and workshop specifications, we help corporate clients achieve very high levels of consistency across widespread geographic networks, whether refurbishment or new-build facilities.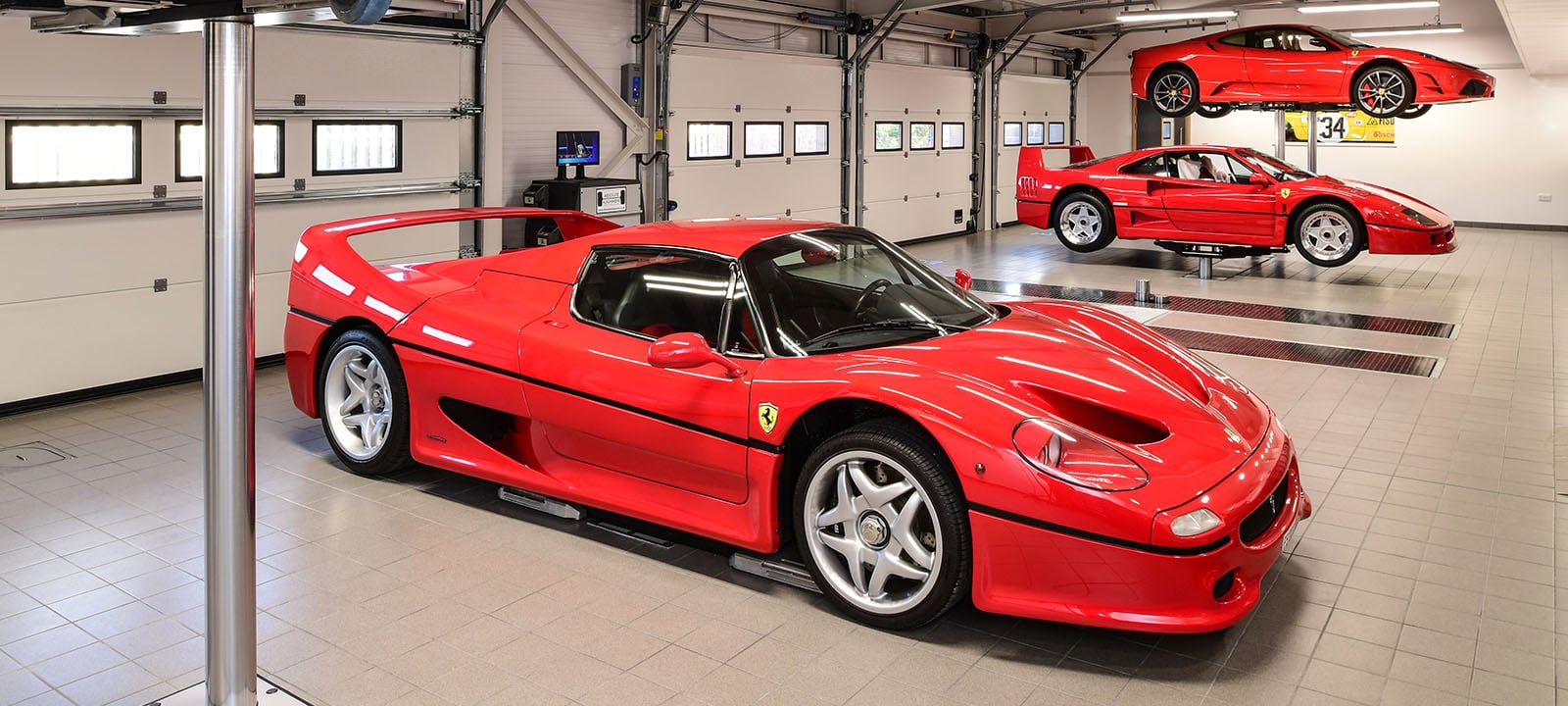 As you can imagine, where large surfaces are tiled and need to stand up to both pedestrian and four-wheeled traffic, the watchwords are quality, consistency, durability and ease of maintenance, this requirement hasn't changed since the times of Wolseley cars.
Having a passion for the automotive sector helps us provide a service considered second to none – having decades of experience doesn't do any harm either!
Posted in Automotive Monday, Minoli