More Information
Wonderful Project Wednesday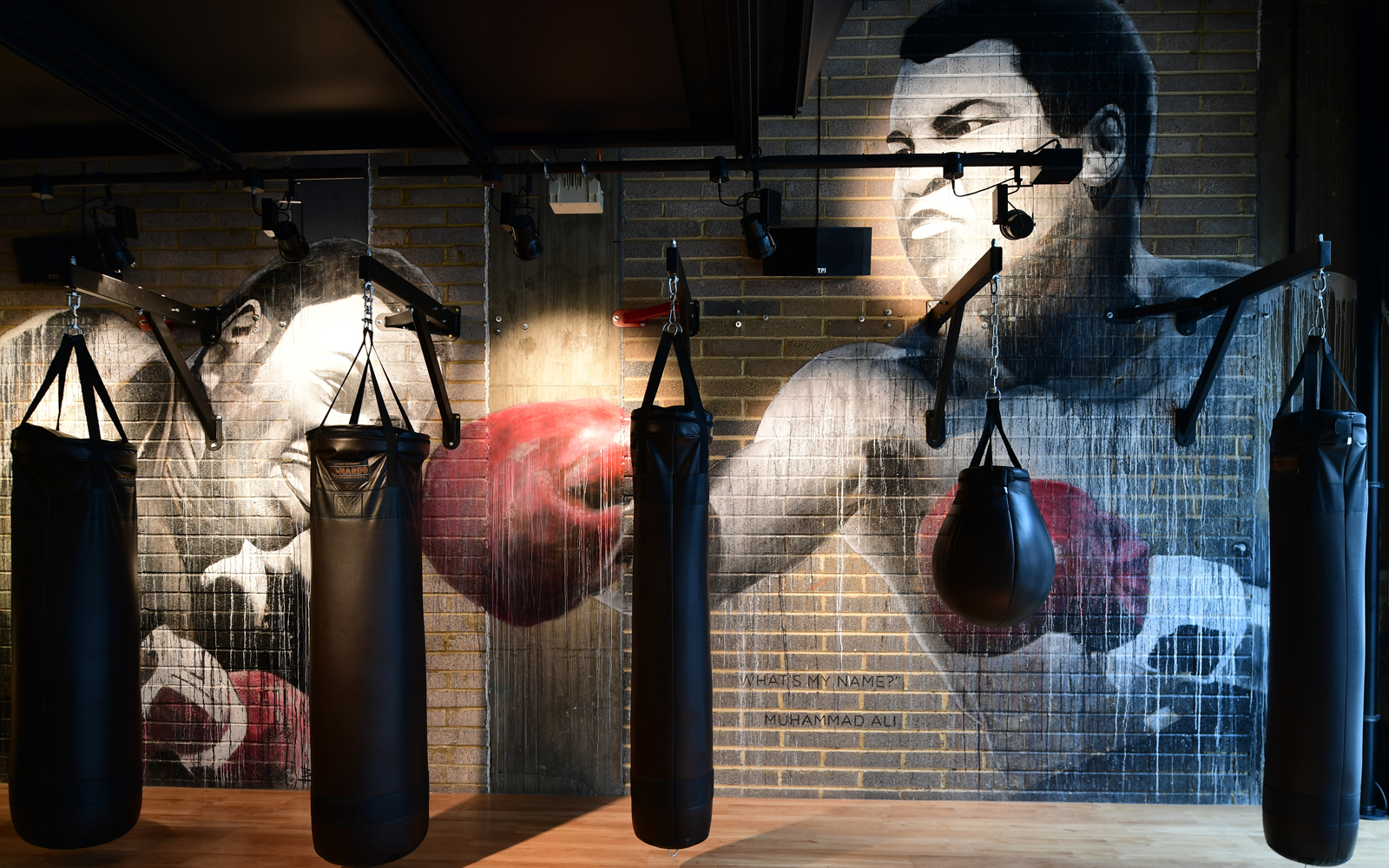 The world's first high-end, boutique boxing gym – BXR.
The Ultimate Expression of Contemporary Interior Design.
Launched in the January of 2017 this exclusive gym is home to some of the country's best athletes and boxing professionals. Located on Chiltern Street in Marylebone, W1, BXR is dedicated to creating a champion's mindset within all the cliental.
BXR offers state-of-the-art equipment, programs, and trainers to their members. All within an immaculately designed and styled environment, purpose built for luxurious enjoyment.
Located just around the corner from Minoli London 'The Surface Within' Showroom on George Street, BXR has been fully fitted out with the absolute best from Minoli.
This advanced, luxury gym has utilised large format porcelain tile ranges from Minoli, including the Marvel and Dreamwell series. The facilities at BXR are exceptionally high-end and up-to-date with no expense spared to provide their customers with only the best of environments.
A modern industrial style has been echoed throughout the cool subterranean space. Mood lighting and clever design creates an atmosphere of calm before the storm. Minoli Dreamwell concrete effect porcelain tiles are seen across the walls of the entrance and reception areas. Emulating the concrete structure of the main boxing and gym area.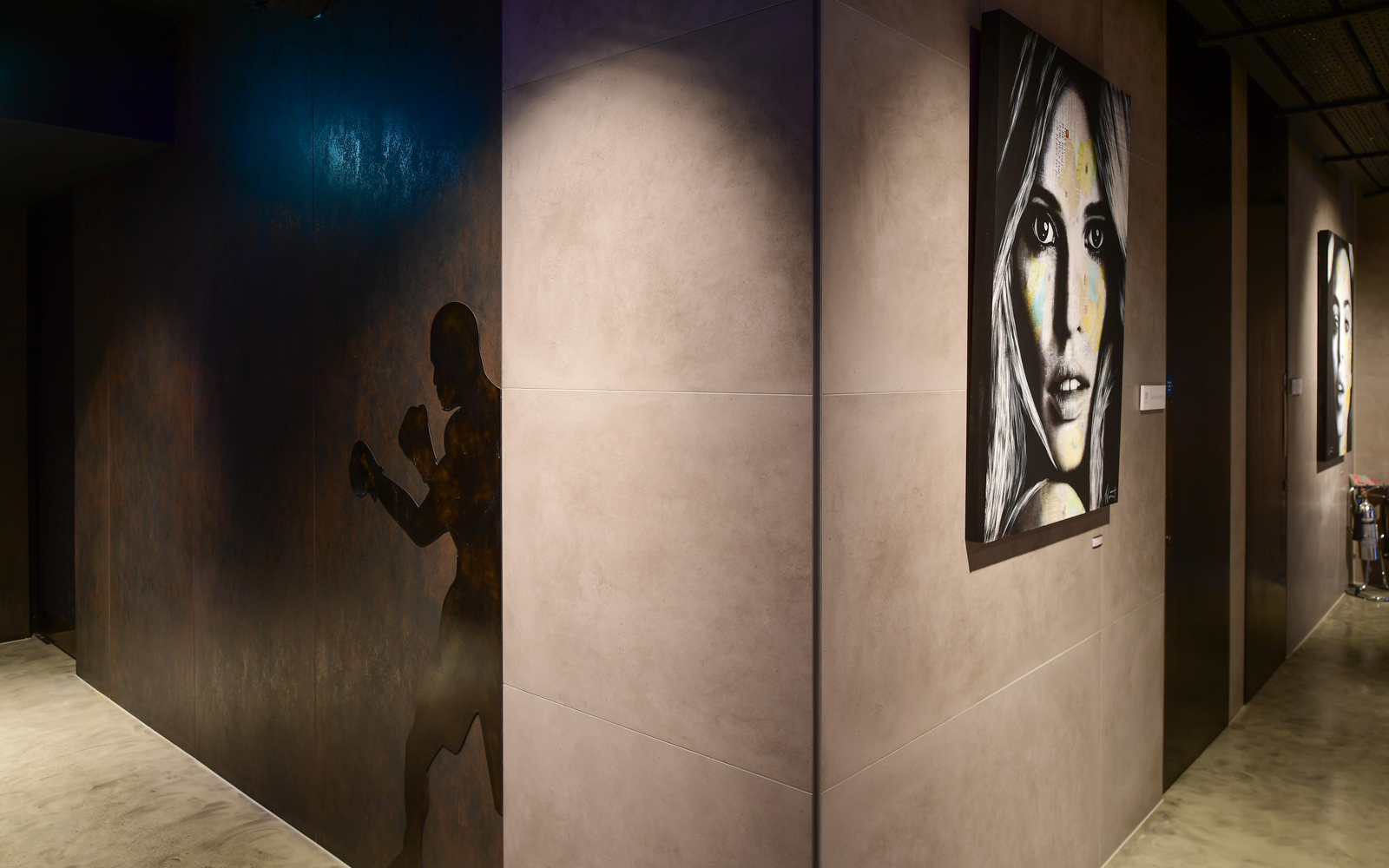 Inside the steam room a traditional style has been evoked by Minoli's marble effect tile collection, Marvel. Timeless marble scenes are integrated amongst ornamental mosaics, Minoli Four Seasons Autumn. Minoli Marvel Grey Fleury ignites the room with its visions of light grey marble effects and white veins that adorn the surface with lighting strikes of authentic marble beauty of the Marvel series.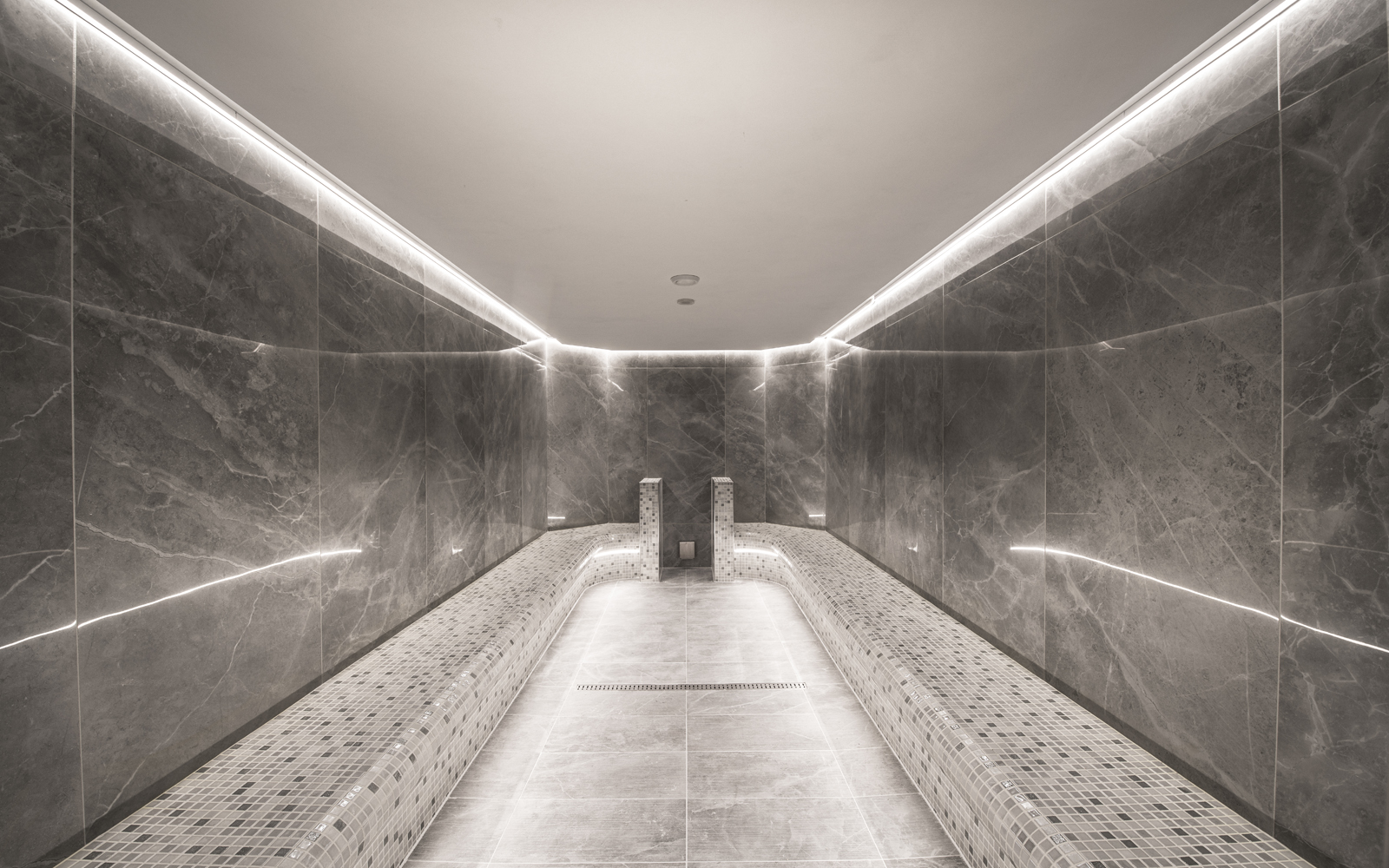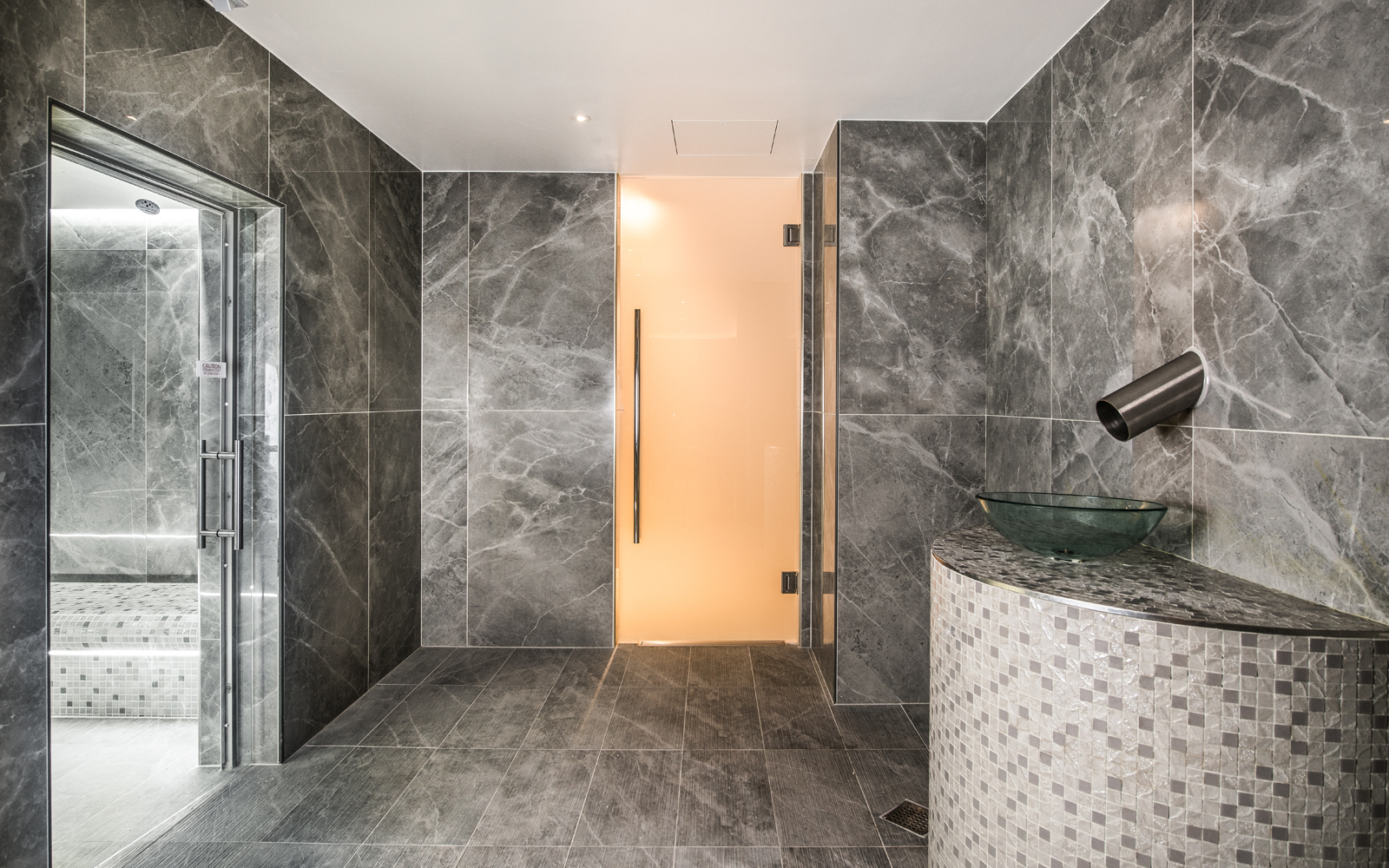 BXR's changing areas present ultimate class, style, and luxury. Displaying a subtle nautical theme, featuring round porthole mirrors hanging from rope and authentic wood look surfaces for the floor resembling a sailing ship's deck. Completely modernised by high-tech fitting and fixtures including stainless steel and copper taps, seamless surfaces with hidden systems and minimal shower units. Then enhanced by opulent marble walls of extravagant colours, all from the Minoli Marvel series of Italian porcelain tile.
Minoli Marvel Cremo Delicato marble effect tiles for the female changing rooms, a Cremo Marfil marble inspired porcelain tile. Partnered with the warming Minoli Twelvenoon Daylight wood effect floor tiles, with authentic tones, surface marketing and varying hues.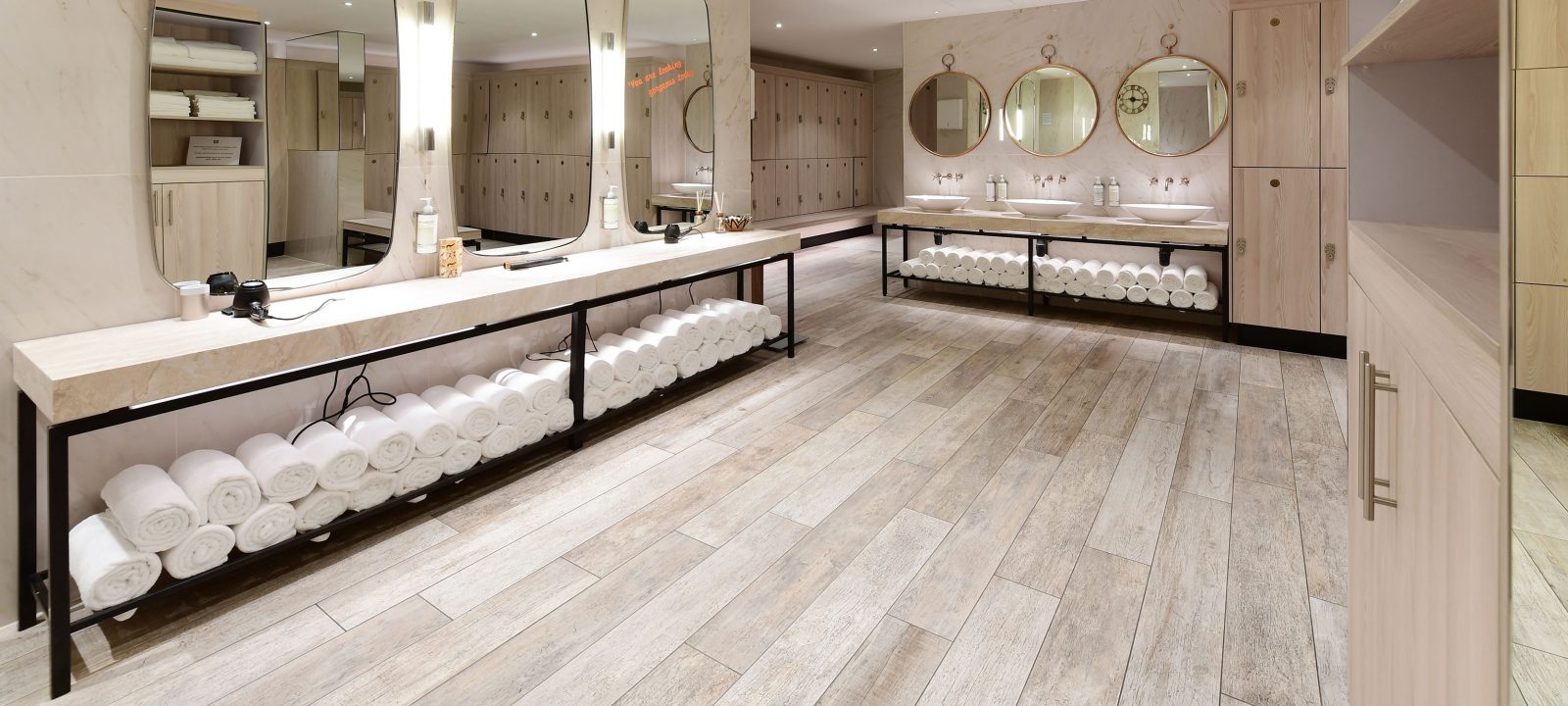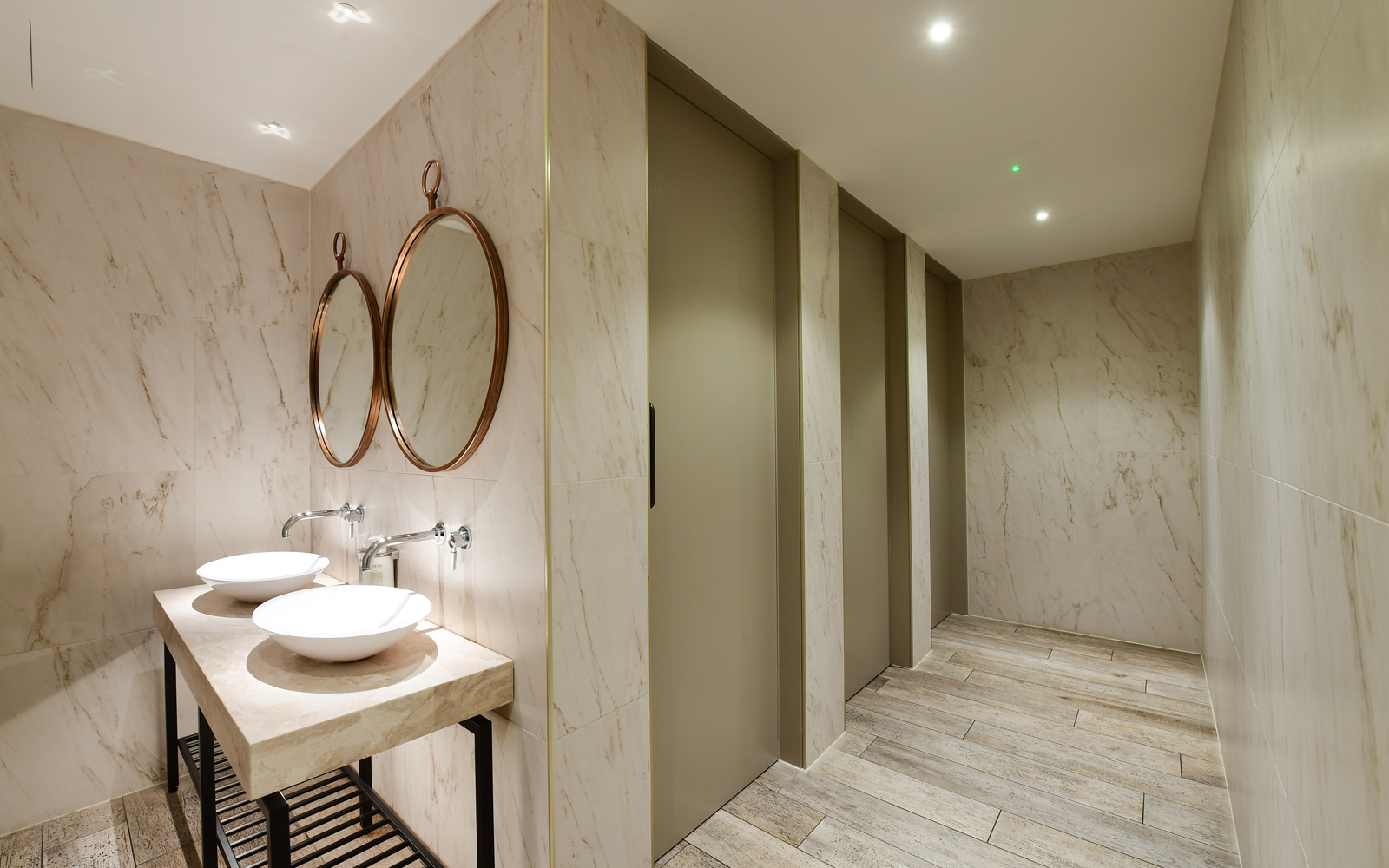 For the male changing area the dramatic Minoli Marvel Noir Saint Laurent showcases extraordinary black marble visions across walls, where the golden undertones are picked up with the wooden floors, presented by Minoli Twelvenoon Ember wood look tiles.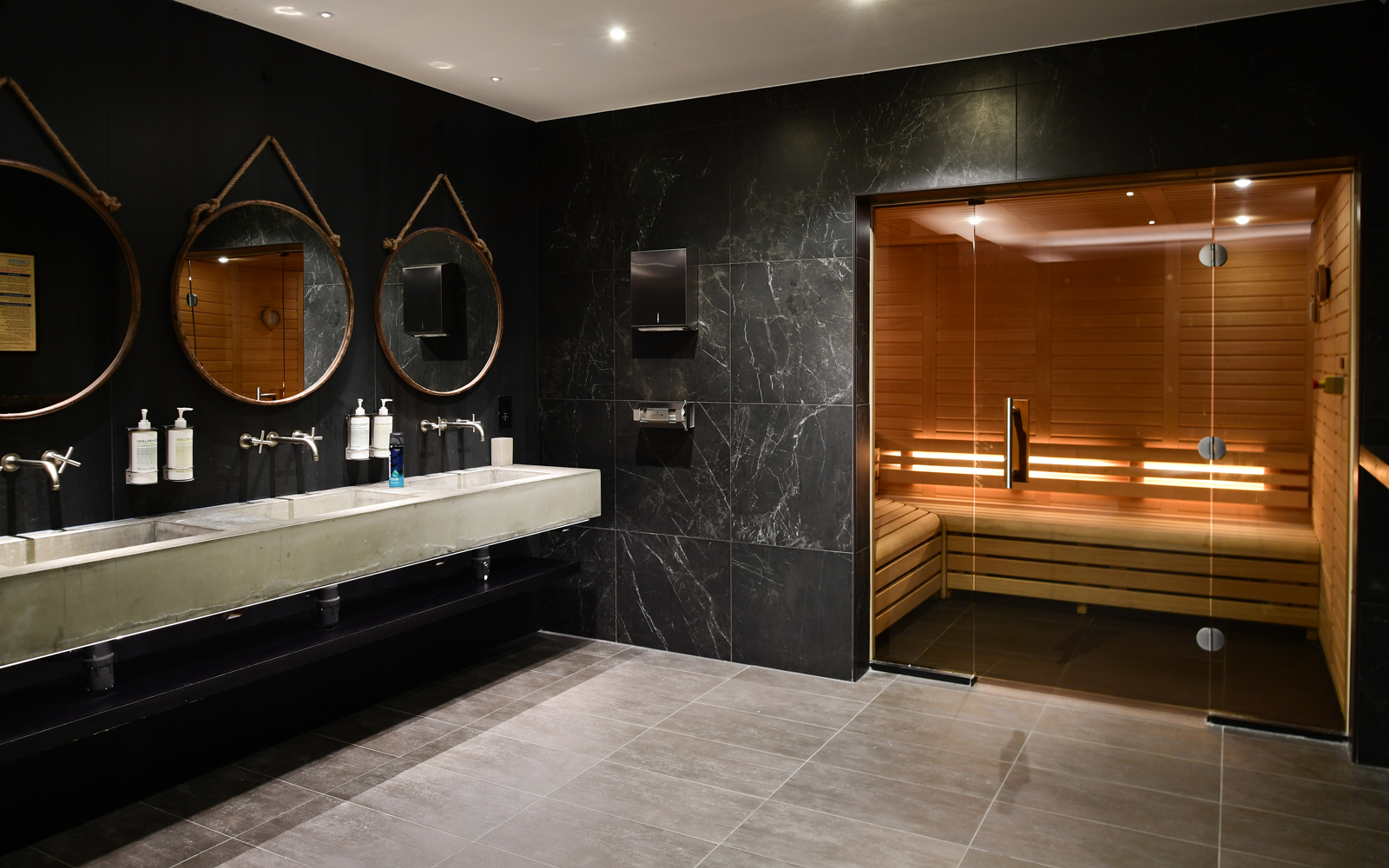 The environment and interior design resemble the world class training and facilities that are available at the one and only BXR London.
Posted in Minoli, Wonderful Project Wednesday