Automotive
Infiniti
Infiniti's pioneering spirit boldly breaks from convention to create something more distinctive – in terms of their luxury products, dealerships and exemplary customer experience.
When looking to enter the European market, Infiniti looked for suppliers who were able to deliver to their exacting standards and Minoli fitted the requirements perfectly.
The Infiniti dealership design is unique – its Lobby, Lounge, Gallery concept emulating a contemporary boutique hotel, and its expansive glazed showrooms setting new standards is automotive retail environments.
Minoli provides a beautiful range of distinctive tiles for each area of the dealership, creating a truly inspirational space in which to showcase the brand's stunning product portfolio.
Sadly in early 2019, Infiniti announced that for commercial reasons they were to pull out of the UK market, this will leave behind some truly beautiful showrooms that we were most proud to have contributed towards.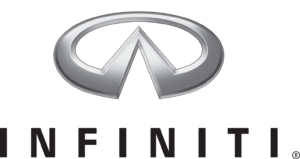 For more information about Minoli's commercial and domestic automotive tiling solutions, please contact:
Jonathon Minoli
email: motors@minoli.co.uk
phone: 01865 778 225