More Information
Wonderful Project Wednesday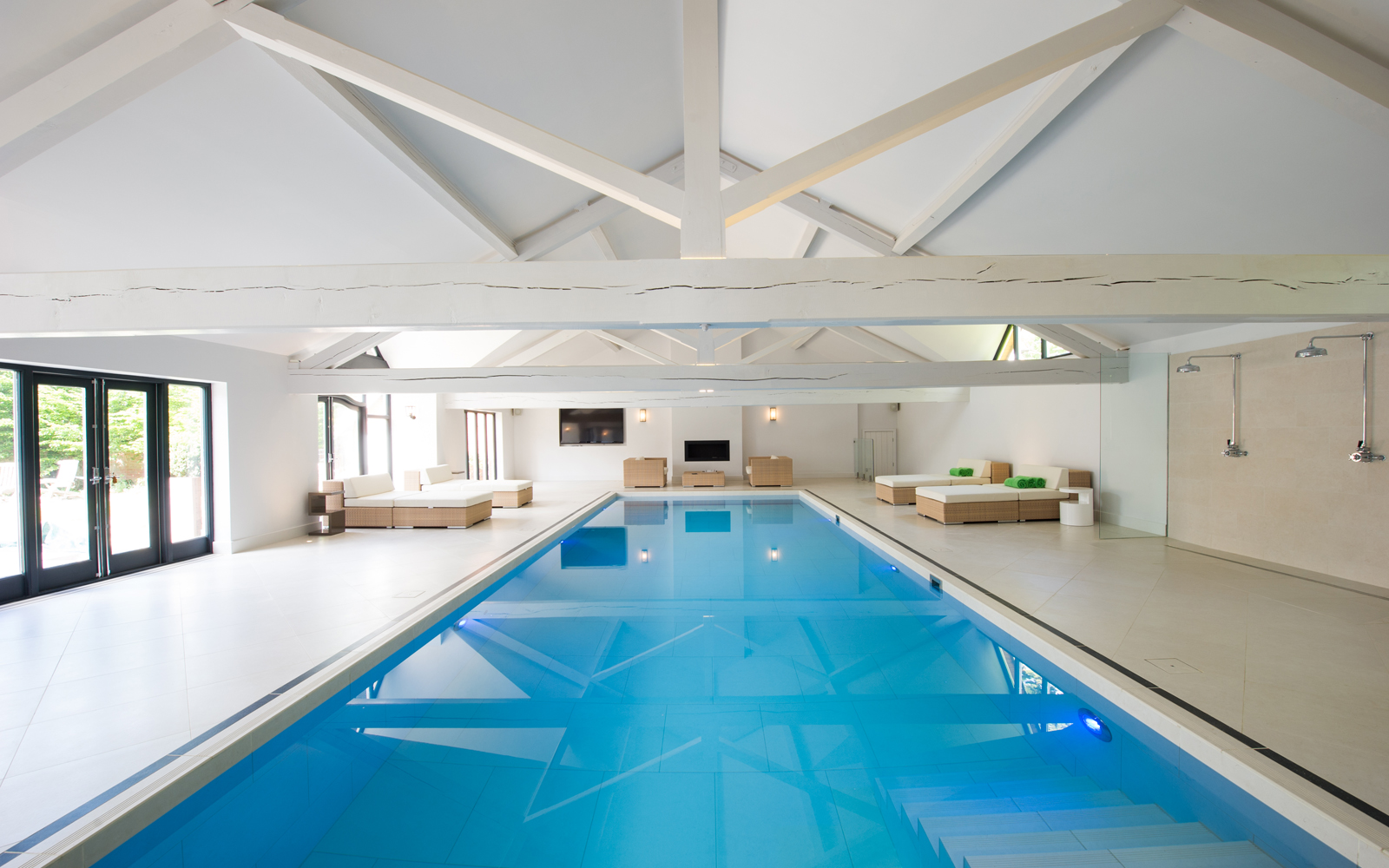 Located a few miles north of Haddenham in Buckinghamshire, the village of Chearsley is home to the beautiful river Thames and was established as a parish in 1458 by the Bishop of Lincoln.
For #WonderfulProjectWednesday this week we will be exploring a project of profound class and tasteful design. A home complete with an indoor swimming pool, tall ceilings and an enormous sky light.
Starting within the beautifully decorated home of large open spaces and an abundance of natural light, Minoli tiles have been used for the floor of the grand dining room. Looking out through glass double doors onto the impeccable gardens, this thoughtfully designed room features antique and modern furniture, combining both traditional and contemporary styles.
The dining room floor has been tiled with Minoli Ever-Stone Claire, a stone effect porcelain tile which has since been replaced in the Minoli range by similar stone look tiles that have been added more recently such as Seastone and Lims.
A bespoke design has been created by the skilled tiler who has cut each tile on one corner at a 45-degree angle. When laid on the surface a square shape has been created by all four cut corners meeting. A small square of black marble look porcelain from the Minoli Marvel Nero Marquina collection, has been added and transformed the floor into a high-end and iconic design.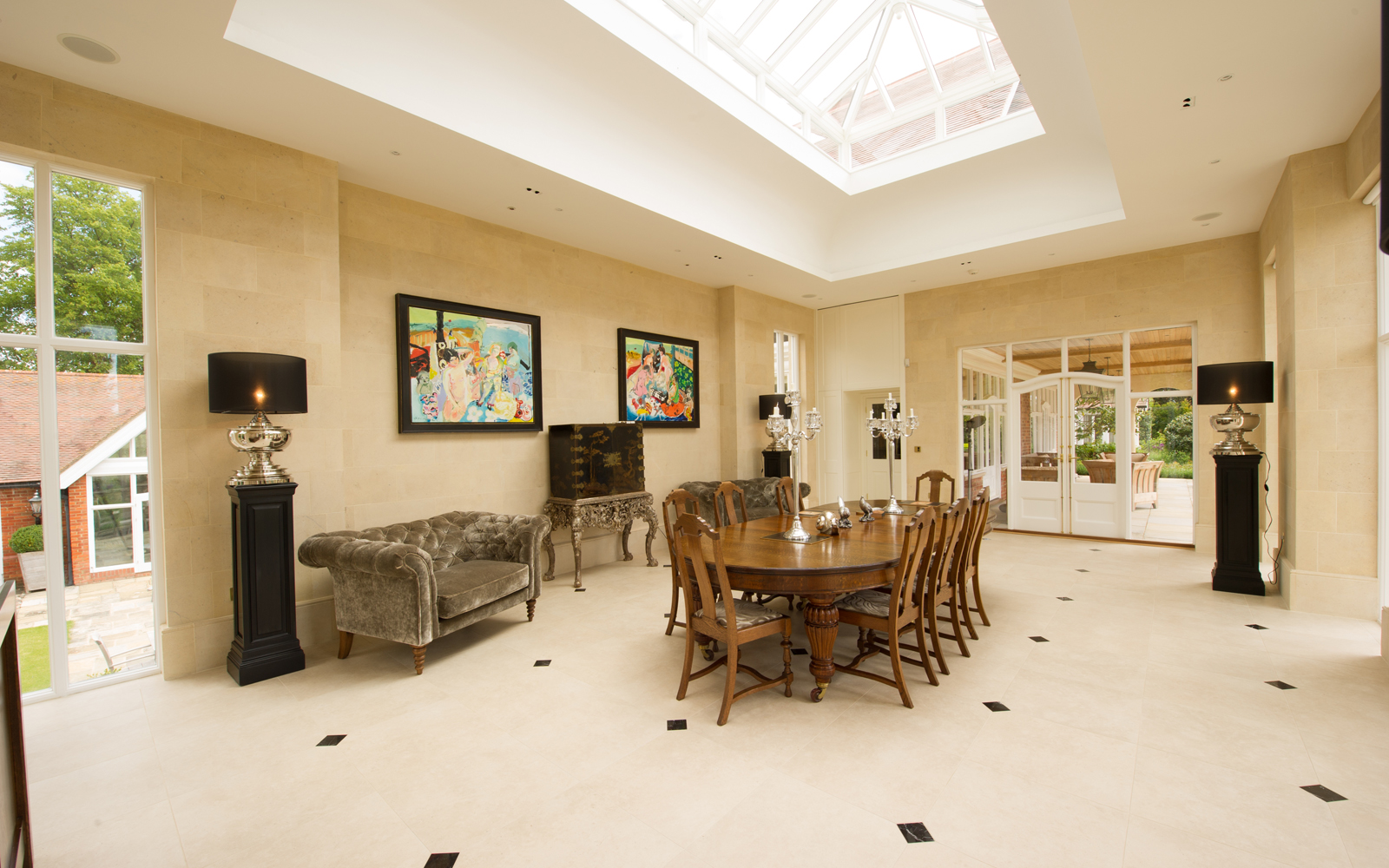 On to the indoor swimming pool venue within the grounds of the property. Where a similar colour palette has been replicated using Seastone White and Seastone Black. Off white, matt tiles have been laid in a diamond formation across floors up to the swimming pool edge. Contrasting colours mark the edge of the pool for safety and added style. Minoli Seastone Black Listellos, long and thin porcelain tiles link around the perimeter of the pool. For the lip of the pool, special pieces from the Minoli Seastone collection, with a curved edge have been chosen to neatly finish off the pool, called Gradino. These bull nose edged pieces are complete with added grooves for slip resistance.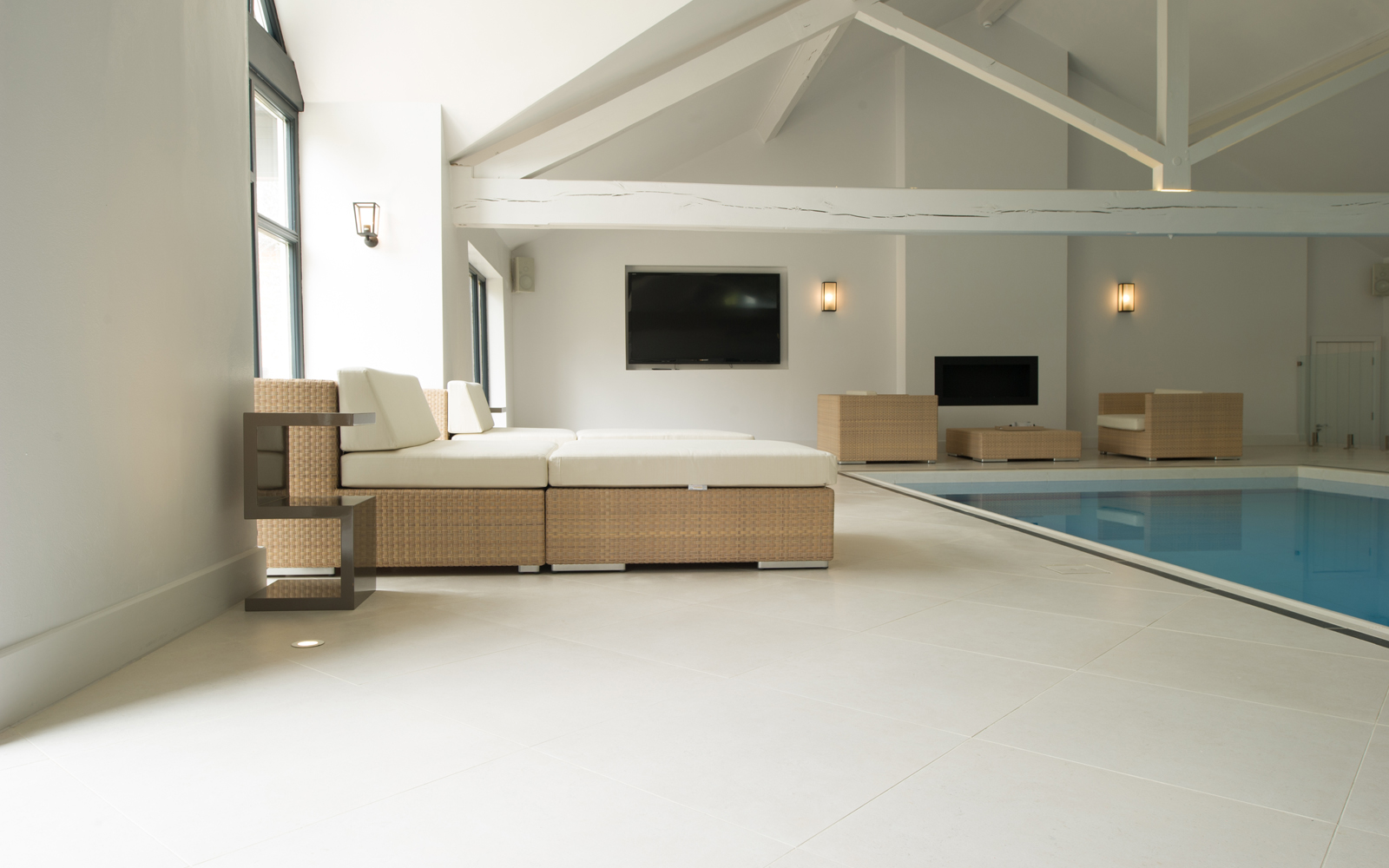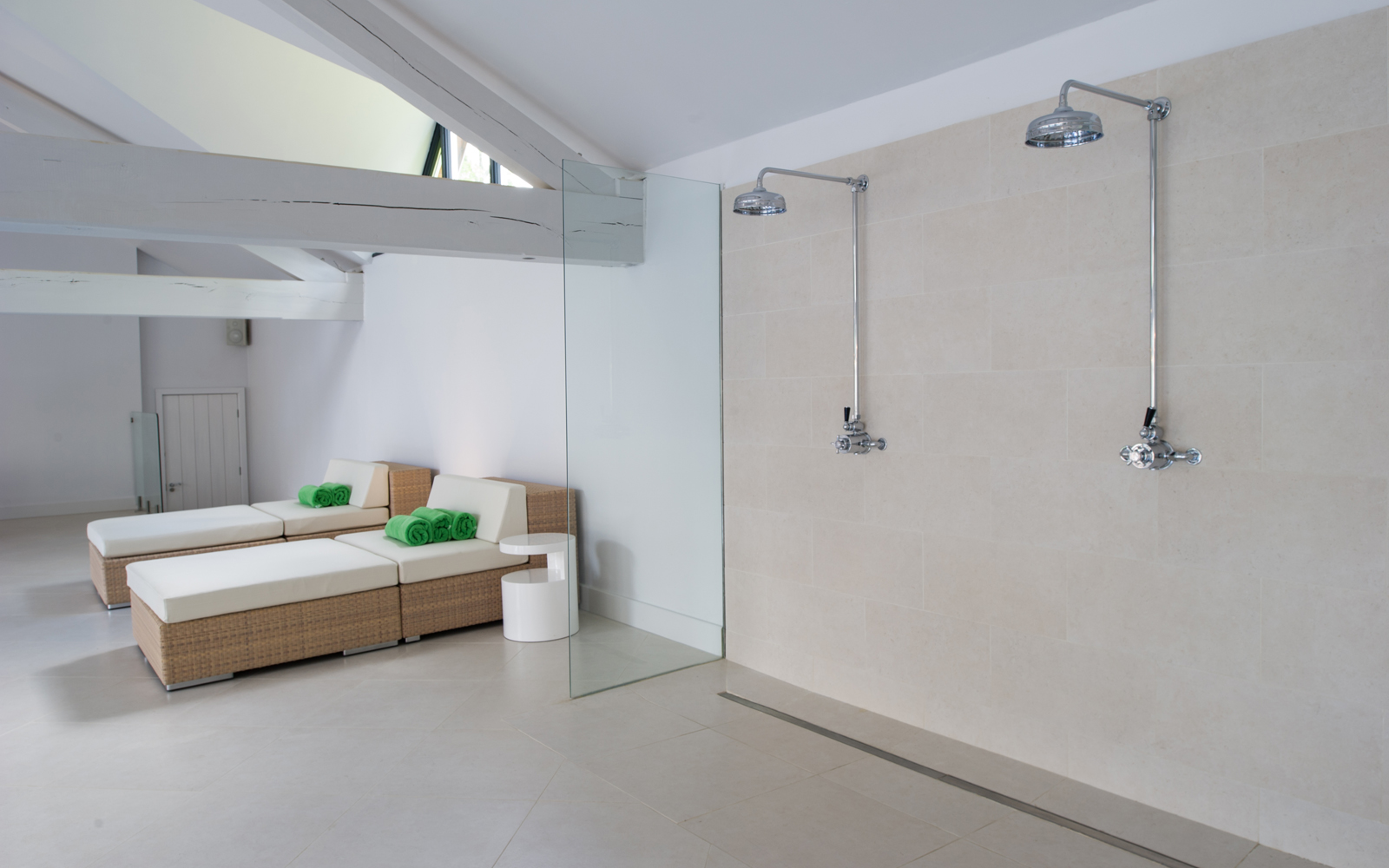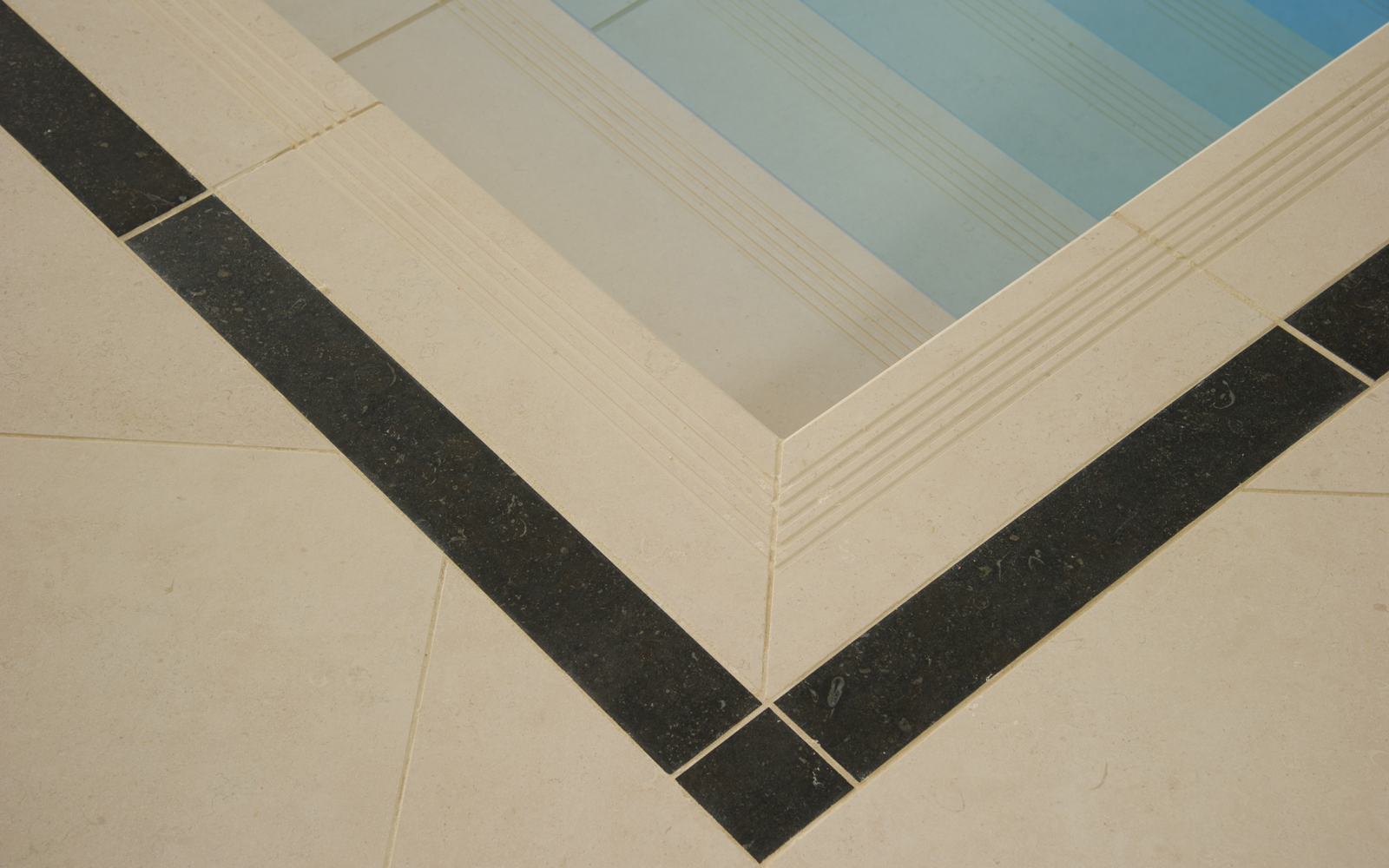 Minoli Seastone porcelain tile collection is available in four neutral colours and are part of the Minoli Core collection. Size 30/60 and 60/60 are available as stock items.
Posted in Minoli, Wonderful Project Wednesday