More Information
Wonderful Project Wednesday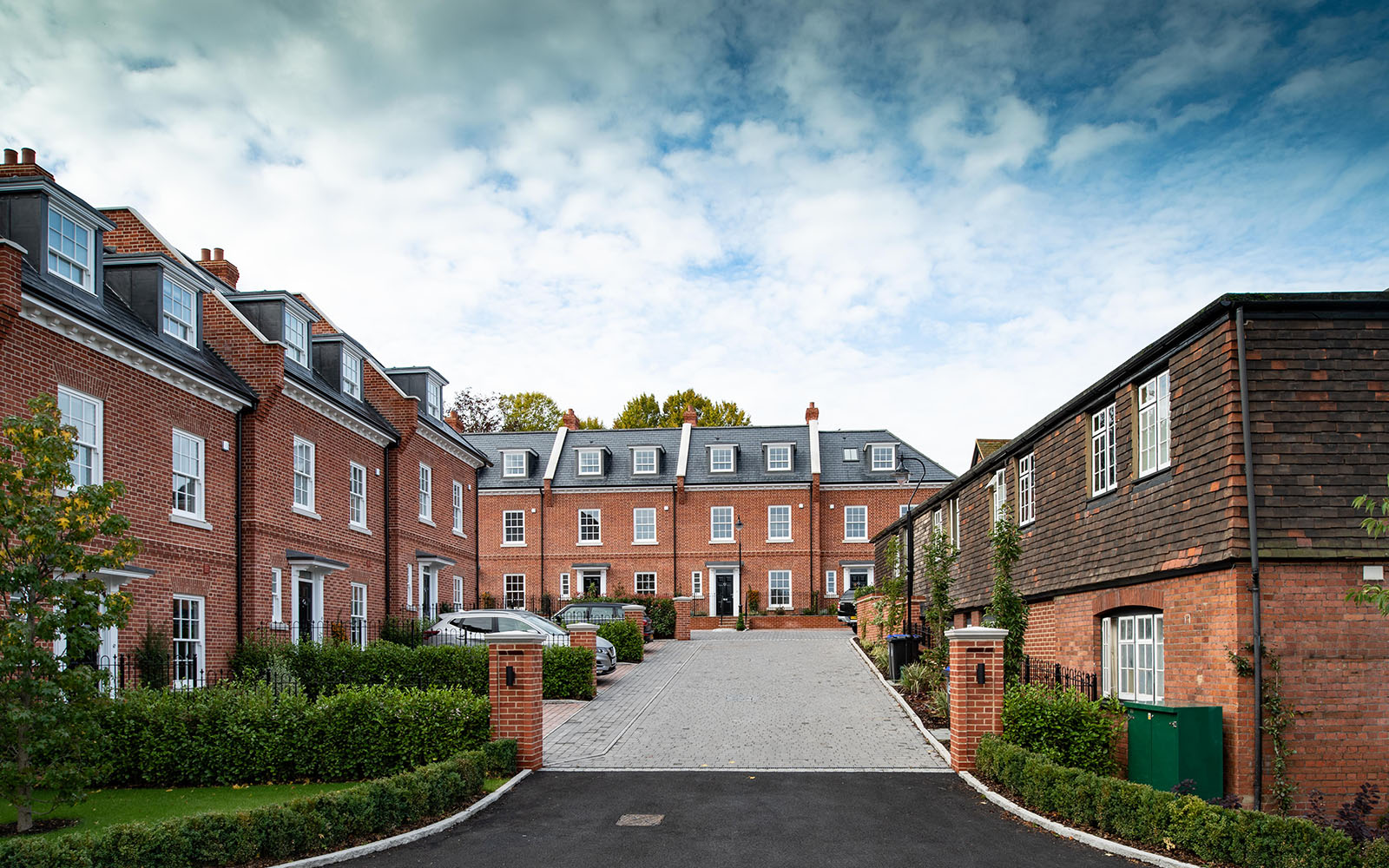 Set in a historic market town, these newly built town houses have been classically designed and constructed in Dorking, Surrey, 21 miles south of London.
Using a design ethos, of the classic town house and exceptionally high-quality building materials, for the internal and exterior finishes, these unique houses fit in perfectly with the surrounding area.
These newly completed homes, are very much in the heart of the town, have benefited greatly from the expert local knowledge of the developers and designers, Runnymede.
Minoli porcelain and ceramic tiles are used extensively throughout the development. In a setting of a cool contemporary style, the interior evokes a high-end minimalist feel with neutral colours and natural textures, all complemented with clean lines and modern fixtures.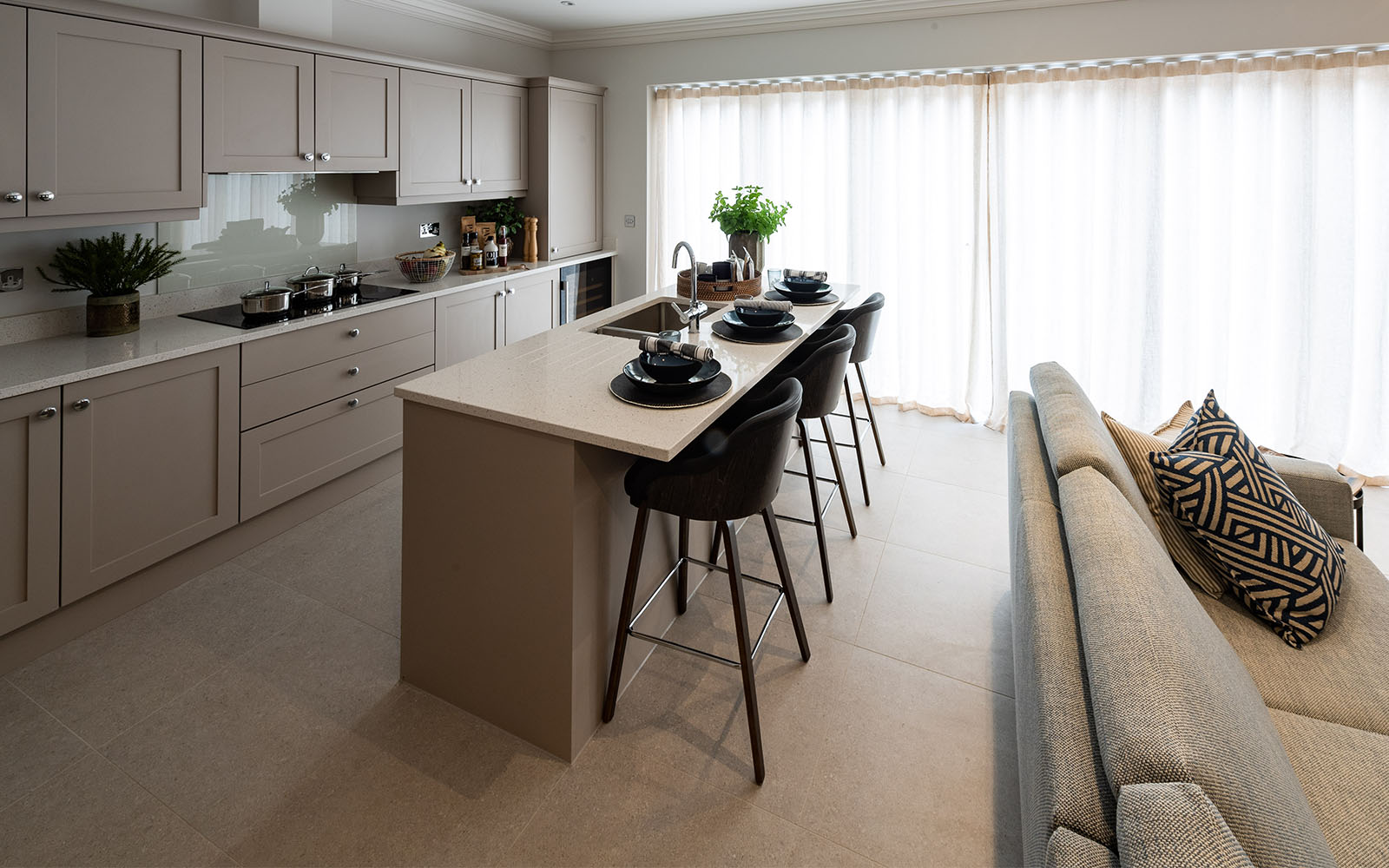 K-One Silver – 60/60

K-One Silver – 60/60
The two bathrooms express similarities from use of natural stone-look surfaces, partnered with wooden accents and touches of chrome. Each room abides by the concept of Scandinavian minimalism, where cool tones and open spaces are contrasted against darker, colours derived from nature.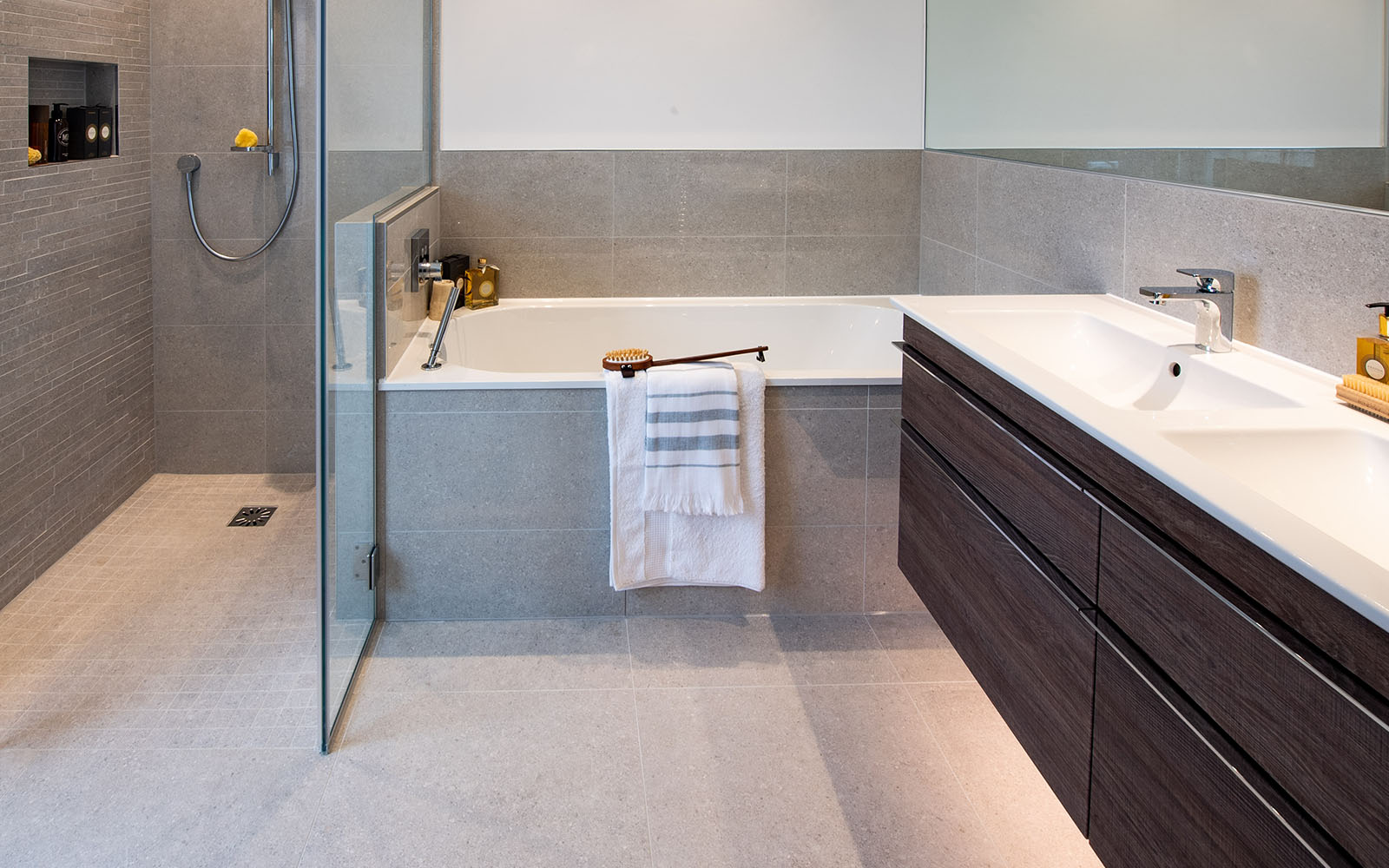 Minoli K-One Silver limestone look tiles present a modern backdrop for the first bathroom, which includes a bath and a walk-in shower area. The space is brightened by a large window and mirror, as well as use of white spaces across some walls. Minoli K-One Silver porcelain tiles have been used for both floor and walls within the bathroom, in three different forms. Firstly, the standard 60/60 tile has been used for the floors and 30/60 size for the walls. Coming closer to the details, to add textures and interest in a cool and modern way, Minoli K-One Silver Brick Mosaic tiles comprise a stunning yet subtle feature wall within the shower unit, while K-One Silver Matt Mosaics provide a practical shower floor just below. Also, inside the shower, a recess has been applied within the wall to house soaps and shampoos. The niche has been cleverly executed with the addition of chrome edging trim. This provides a smooth concealed transition around tile corners, hides any raw edges and leaves an almost seamless inset within the wall.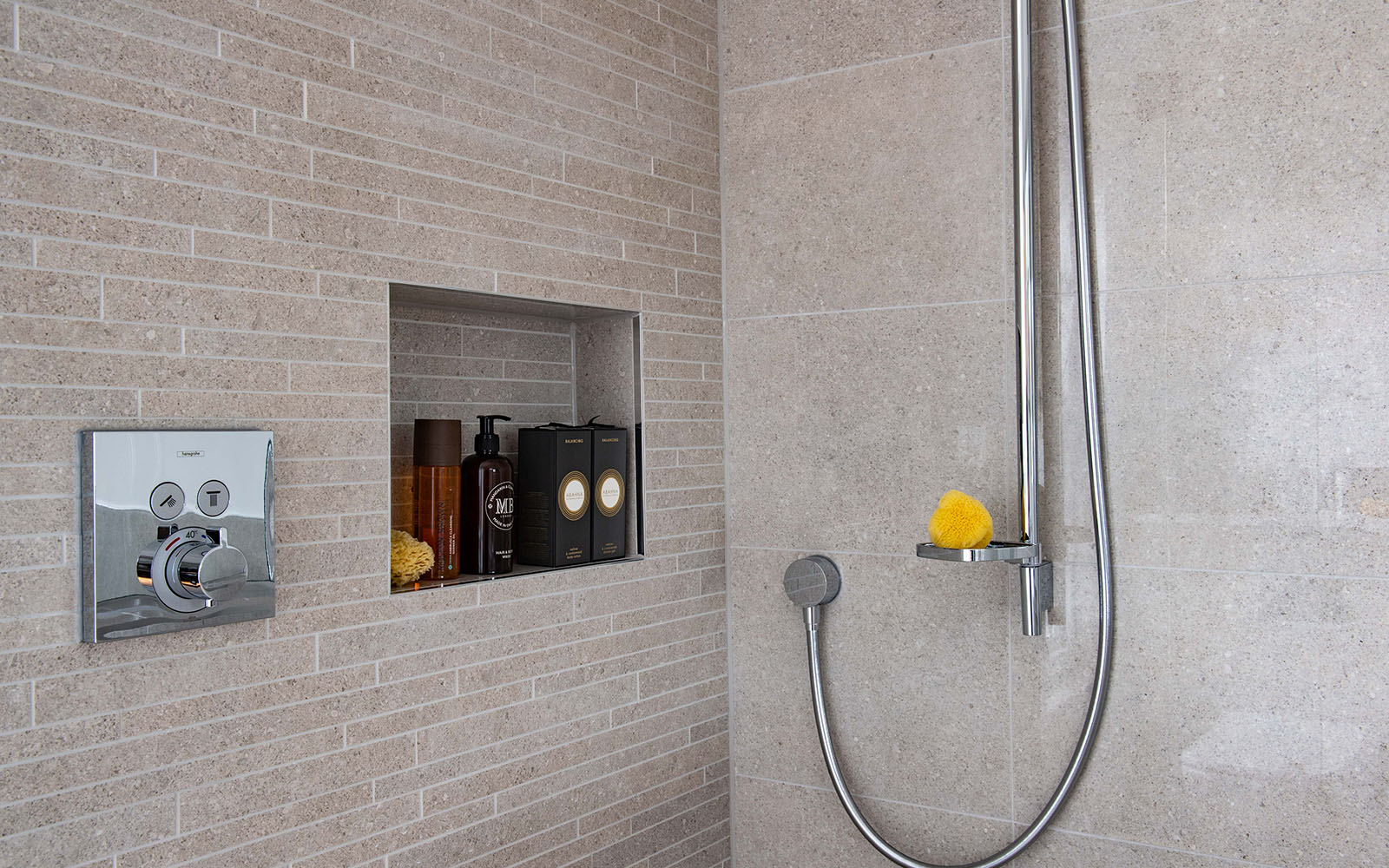 For the second bathroom the same style is mimicked with the exchange of another stone effect Minoli tile, this time Minoli So-Stone White. Also, a limestone look porcelain tile, Minoli So-Stone come as a porcelain floor tile in 60/60 and a ceramic wall tile in 30/60. Effortlessly, the high-quality chrome fixtures display modernity and luxury throughout. While understated tiles inspired by natural stones, express a rawness, marrying both styles together creating the desired outside to inside trends of the modern day. Minoli So-Stone White is a matt off white tile with subtle surface patterns and speckles of a stone-like manner, much like the previous tile Minoli K-One Silver.
So-Stone White

So-Stone White
Posted in Minoli, Wonderful Project Wednesday