More Information
The first of our three new 16t DAF Trucks is nearing completion. Shown here freshly out of the paint shop is about to undergo its final inspection at the truck body builders, before being returned to DAF for the pre delivery inspection.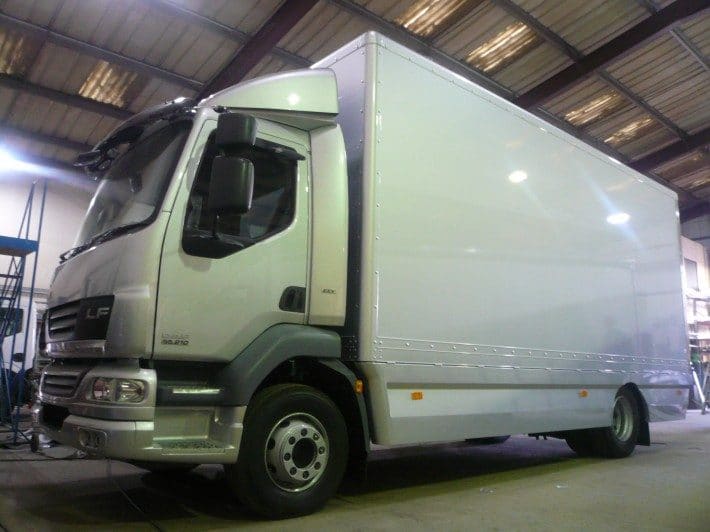 Chris, transport manager commented " we are very excited now we have seen the first of the three new design trucks in painted finish, the next stages are to arrange the pre delivery inspection at DAF and then the sign writing, we are expecting to stay with the Minoli corporate identity, with a slight update to suit the new vehicles, much like we did with the 18t truck, M1 NOL"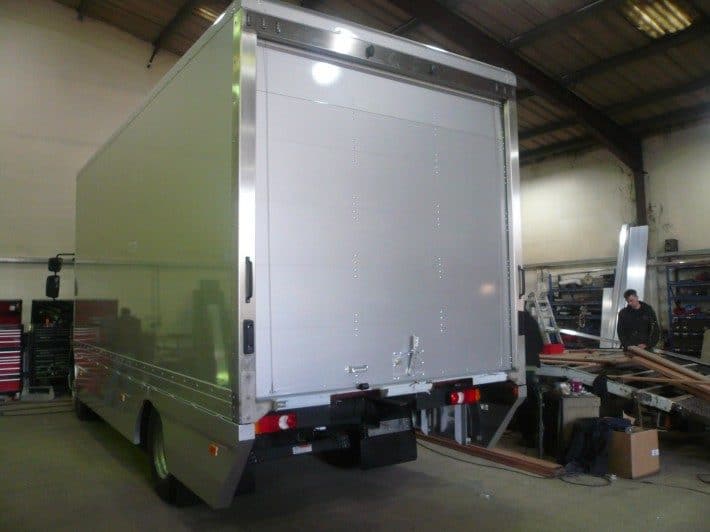 With an upturn in business over the last few months Chris will be relieved to receive the additional capacity these truck will bring to the logistics fleet. " there have been days in the first few months where the additional capacity of these three new trucks would have been very useful and as we enter what is always the start of our busy period I will be relieved to have what is in effect an additional 24 T daily capacity and on vehicles specifically designed for our urban deliveries".