More Information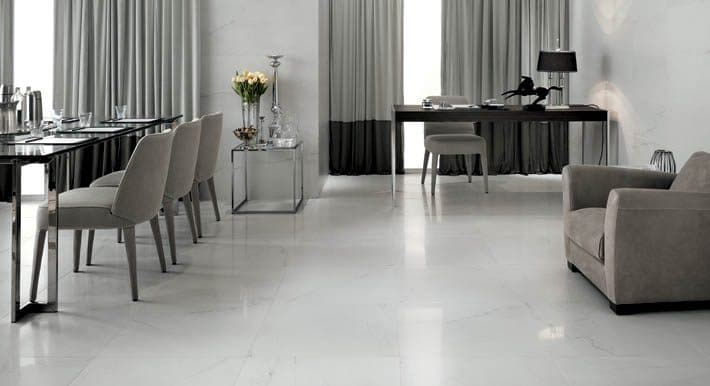 From Italy with 'Style' – Minoli Style, Bianco Venato, 60×60 cm

Minoli's Creative Essentials collection has been extended with six exciting new tile ranges. This latest collection features a hand-picked selection of the most stylish and contemporary floor, wall and mosaic tiles, sourced from some of Italy's most renown manufacturers.
First previewed in November 2010, products from the extended collection have already been specified by several top-flight developers, such as Hill House Interiors, and a number of premium build projects including an exclusive boutique hotel.
Appropriately, the range was launched in at a private viewing of the Pre-Raphaelites and Italy exhibition at the Ashmolean Museum in Oxford. Some 500 guests comprising clients, suppliers,  and friends gathered to also mark the company's 50th anniversary with a cocktail and canapé reception.
The range celebrates all that the company's product portfolio represents – uncompromising quality and creative flair, outstanding value, exclusivity and a respect for the environment, with many tiles featuring ECOLABEL certification. It's the end result of a sustained shift in Minoli's buying strategy which has seen the company forging ever closer links with key producers in the region, so as to positively influence both design and specification.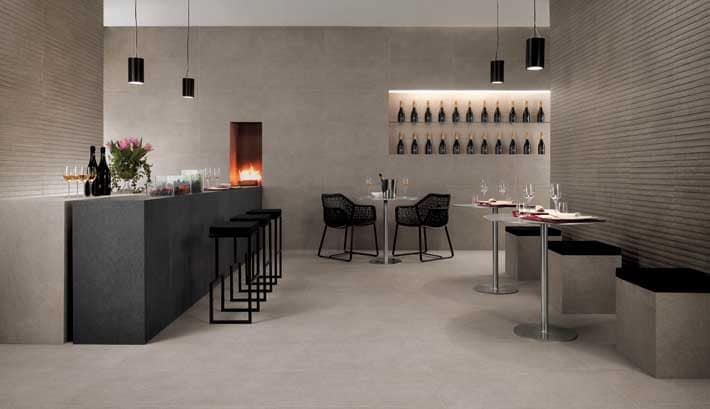 Minoli, Advance Grigio, 45×90 cm – Wall, Advance Grigio Linea, 30×60 cm
Tiles like Style, Advance and Spark are testament to the company's understanding of their clients' needs – to create desirable developments with stunning, complimentary, flawless finishes.
With the collection now in plentiful stock, both corporate and private clients can now view the full range at Minoli's Oxford showrooms or contact us for one of our stunning new brochures:
Minoli
Tel: 01865 778225
E-mail: info@minoli.co.uk
Posted in Minoli