More Information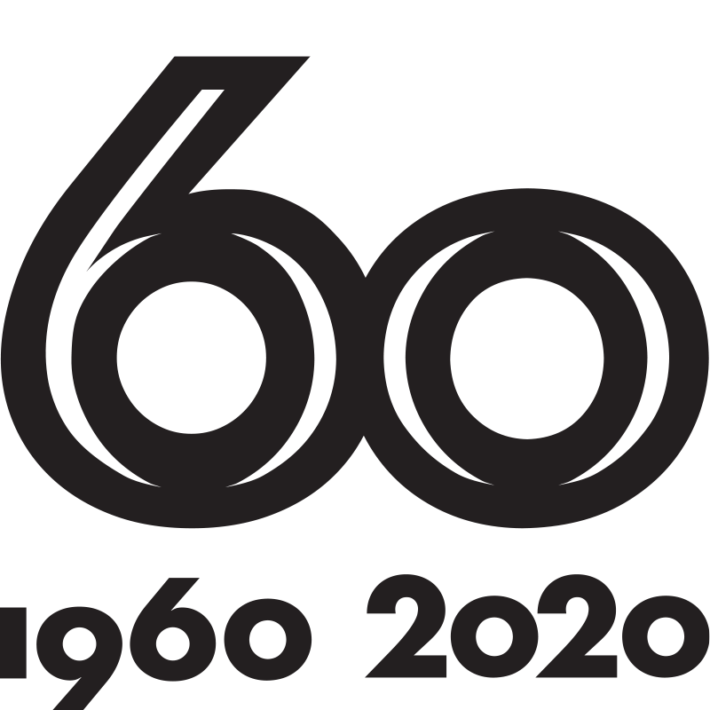 ---
from 'Within' to 'Beyond' the surface
Back in 2006, we embarked on a strategic repositioning of the company, reviewing how we were perceived by our clients, with a view to launching a new visual identity – repositioning Minoli with both an enhanced commitment to service levels and increasing the breadth of our offer.
As a result, the 'surface within' idea captured the way we at Minoli thought, and still think, about the products we seek out and source for you.
"For us tiles create 'the surface within' buildings, connecting rooms and people with working and living spaces, hence our brand signature – The Surface Within".
Now for 2020 we will be introducing you to 'see beyond the surface' and helping you to understand what it is that makes Minoli so resilient, resourceful and reliable.
Whilst our business is all about tiles… that's only just the surface.
We are totally committed to demonstrating that it's what's behind and underneath the surface that makes us unique – that's what makes the Minoli team a part of your team.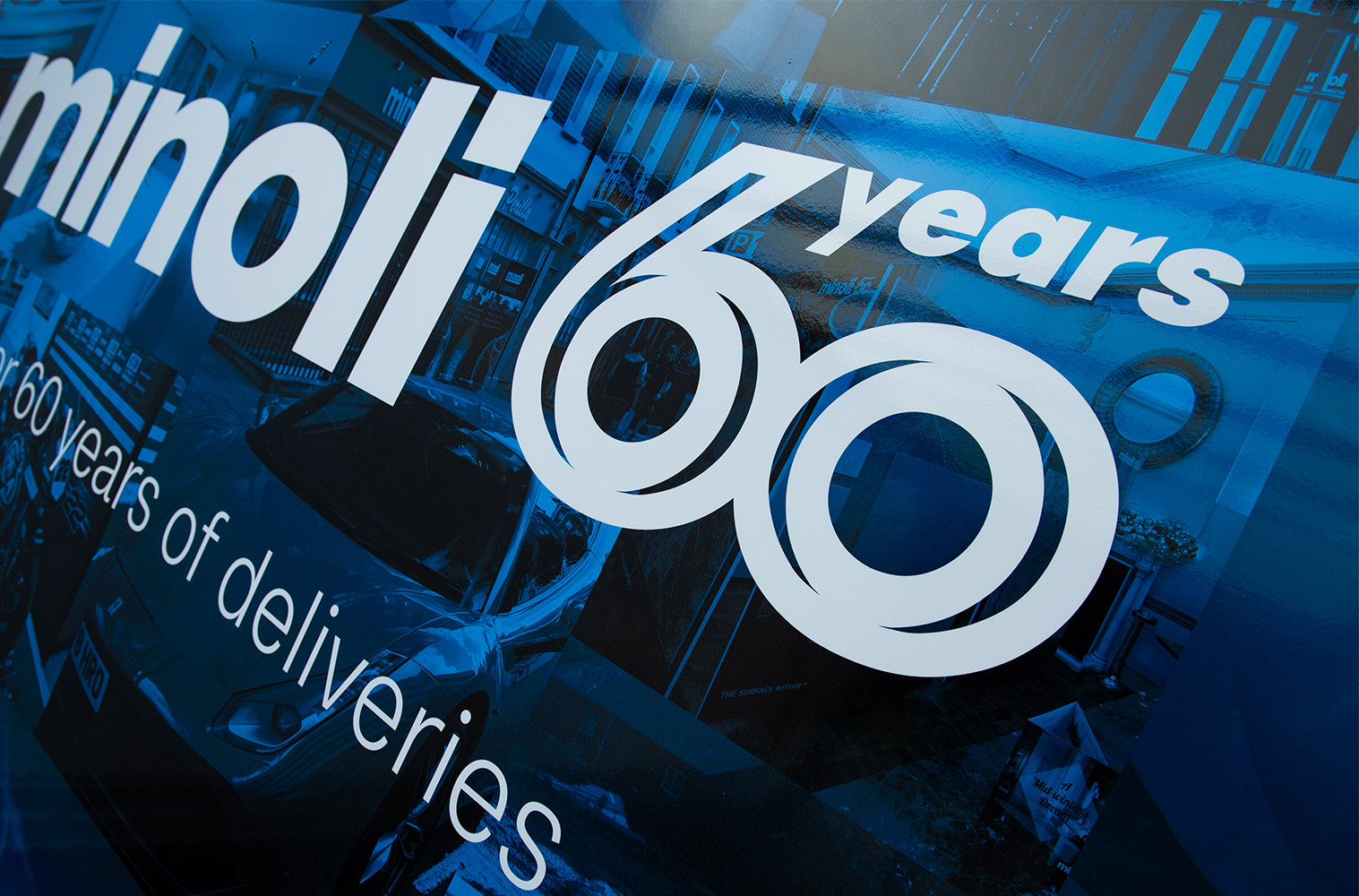 ---
see 'Beyond' the Surface
2020 is Minoli's 60th year – a significant milestone – and we have chosen this time to launch our refreshed identity.
You will see this first on our two new trucks, delivered this last week to further support our service for you.
We will be fully launching this bold new message, together with the striking new designs that incorporate some of the newest additions to the Minoli range, at the end of this month… For now this is just an introduction that has excited and re-energised us and is a constant reminder of our commitment to you.
"It's not just about the tiles
Still run by the Minoli family today we
Like to think clients value our approach to
Sourcing the best ceramic and porcelain
Providing a truly personal service"
See beyond the surface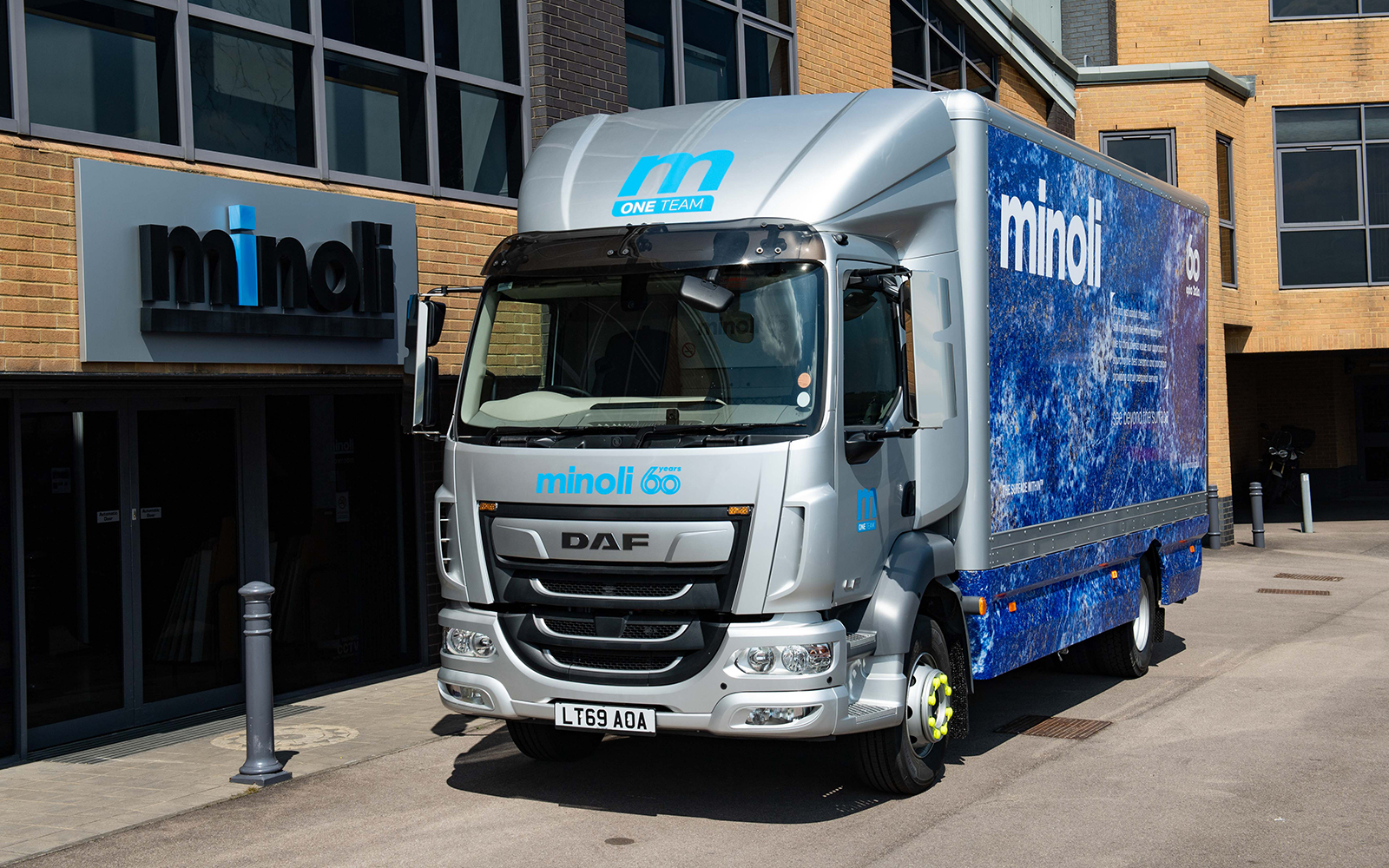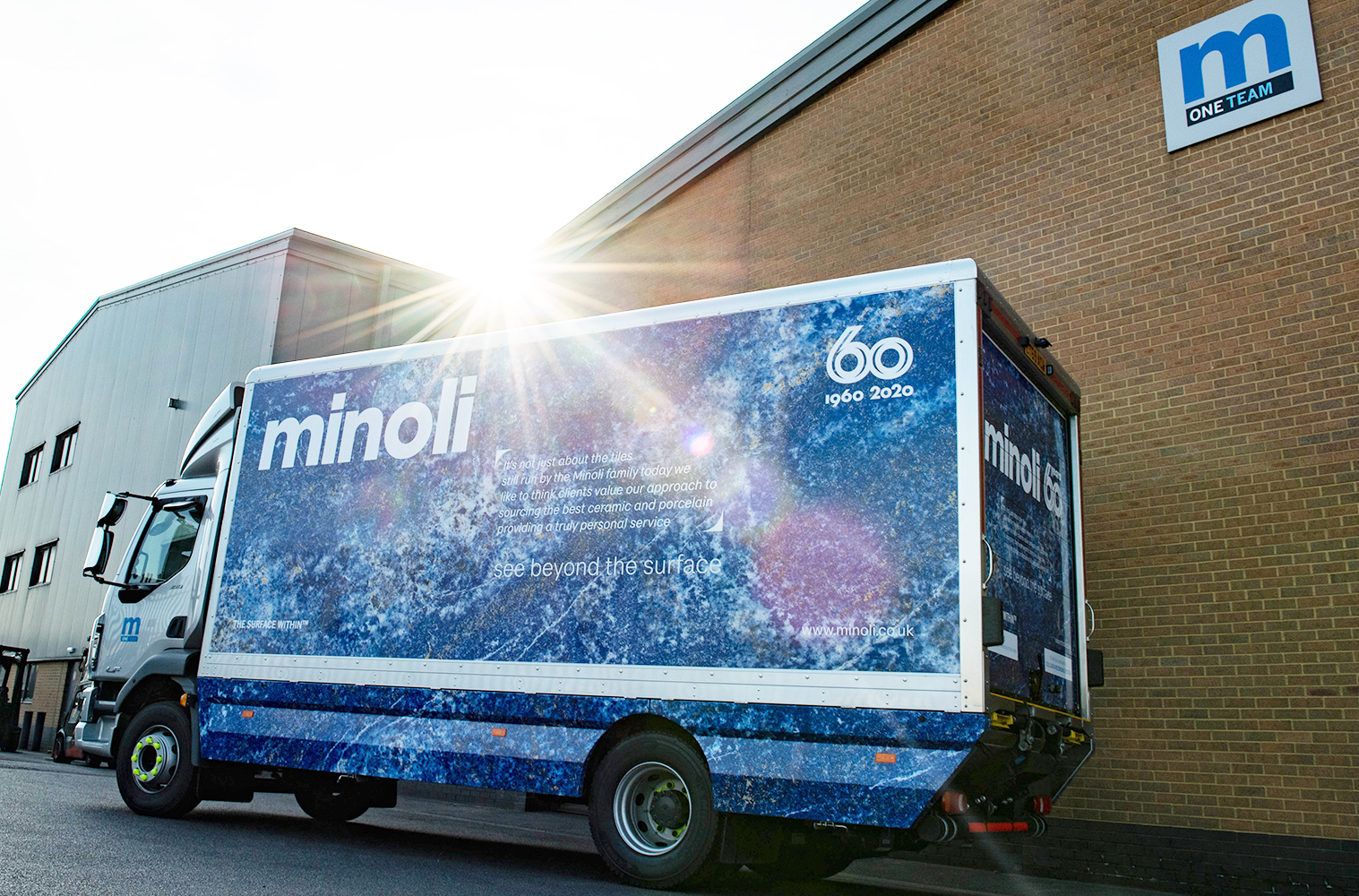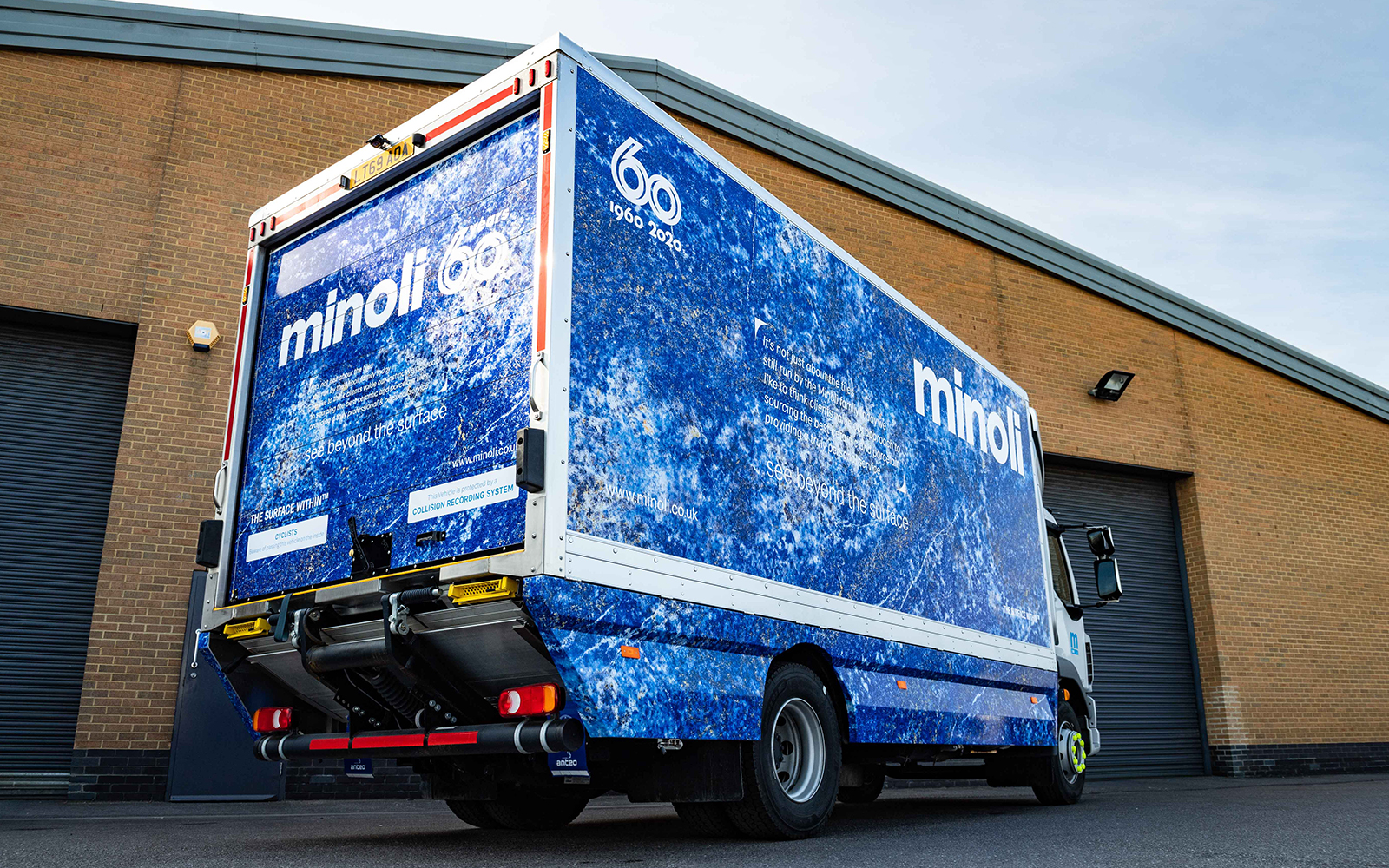 ---
Tiles… beyond the surface
To create the striking backgrounds for these first two additions to the 2020 fleet, we have taken inspiration from the extensive Minoli Marvel range. The Marvel series of 'marble look' porcelain tiles has greatly varying colours and features.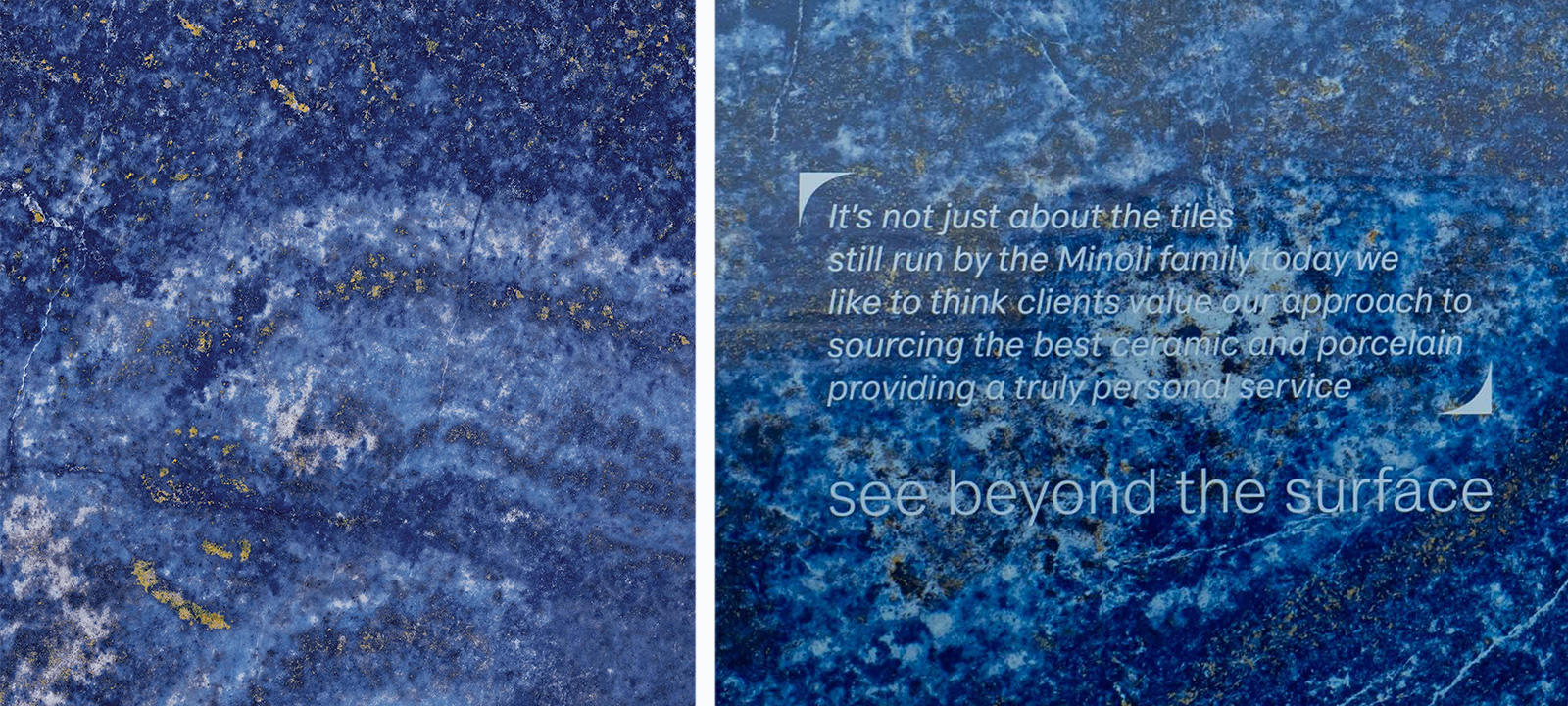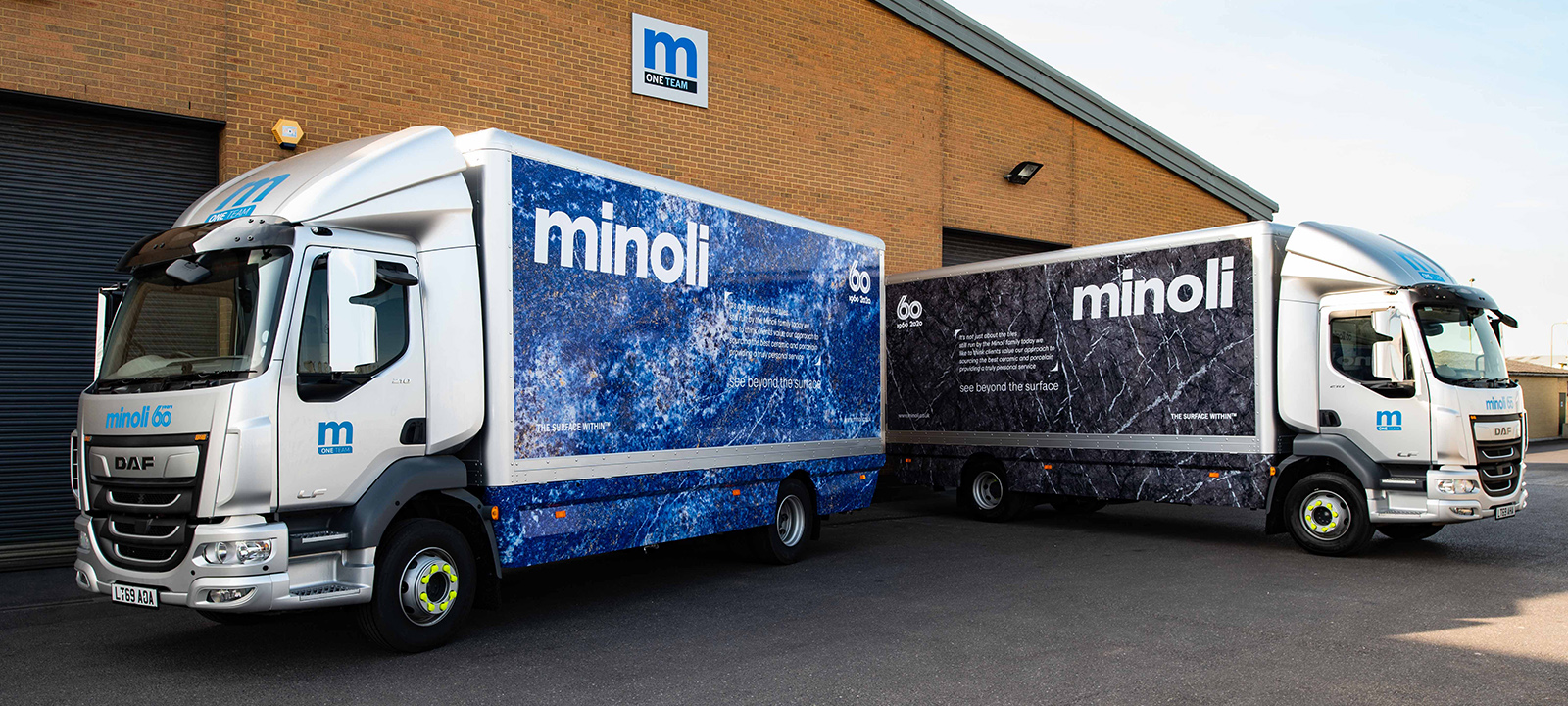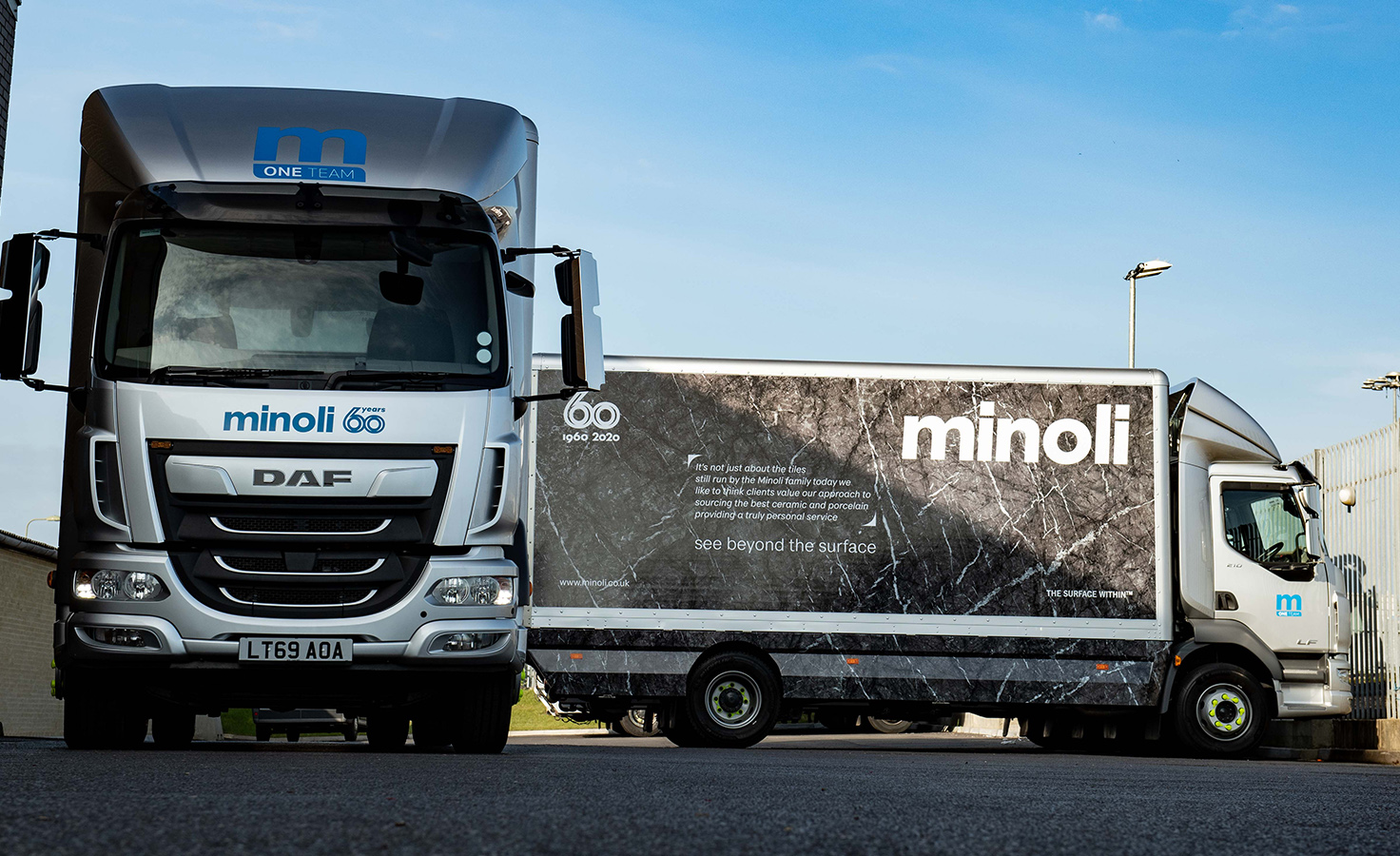 ---
M-One Team – a part of your team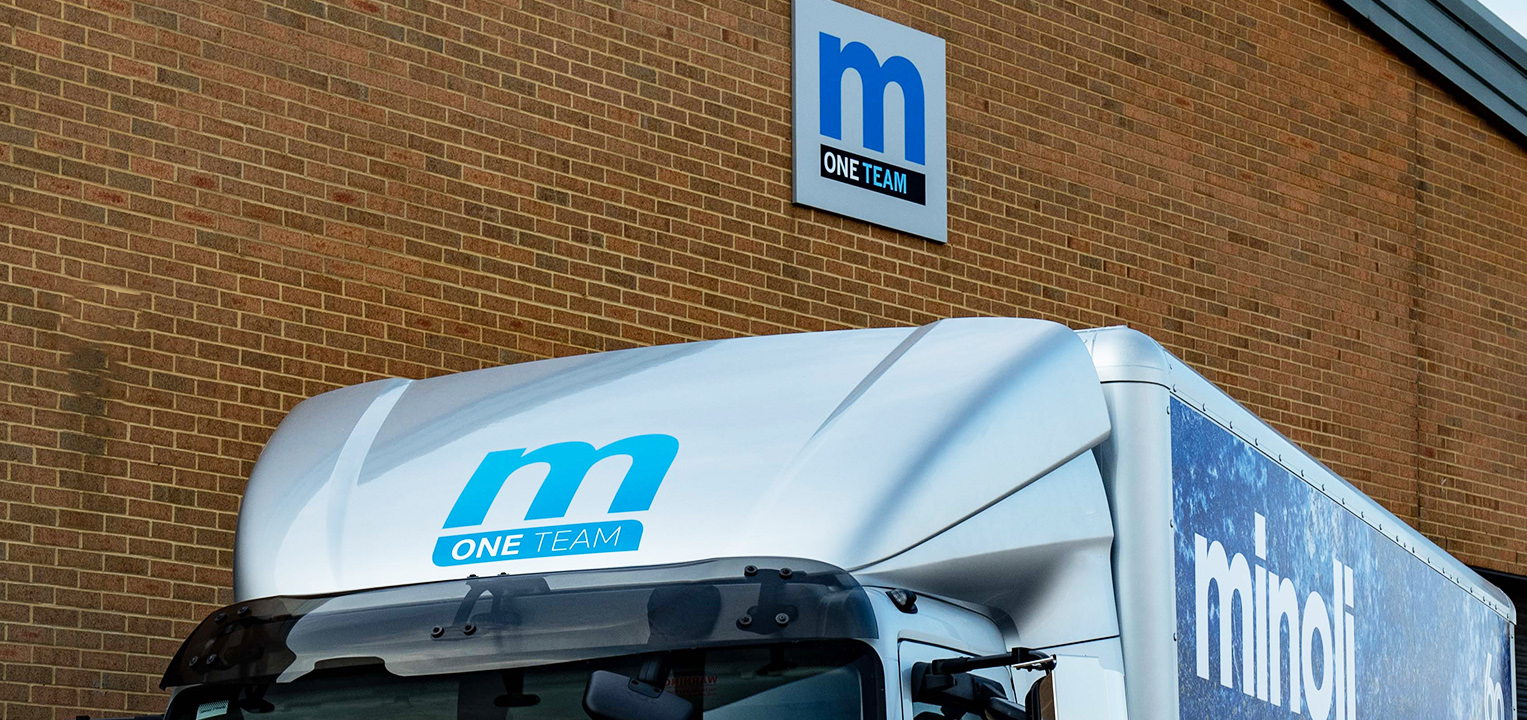 ---

Posted in Fleet, Minoli, See beyond the surface