More Information
THROWBACK THURSDAY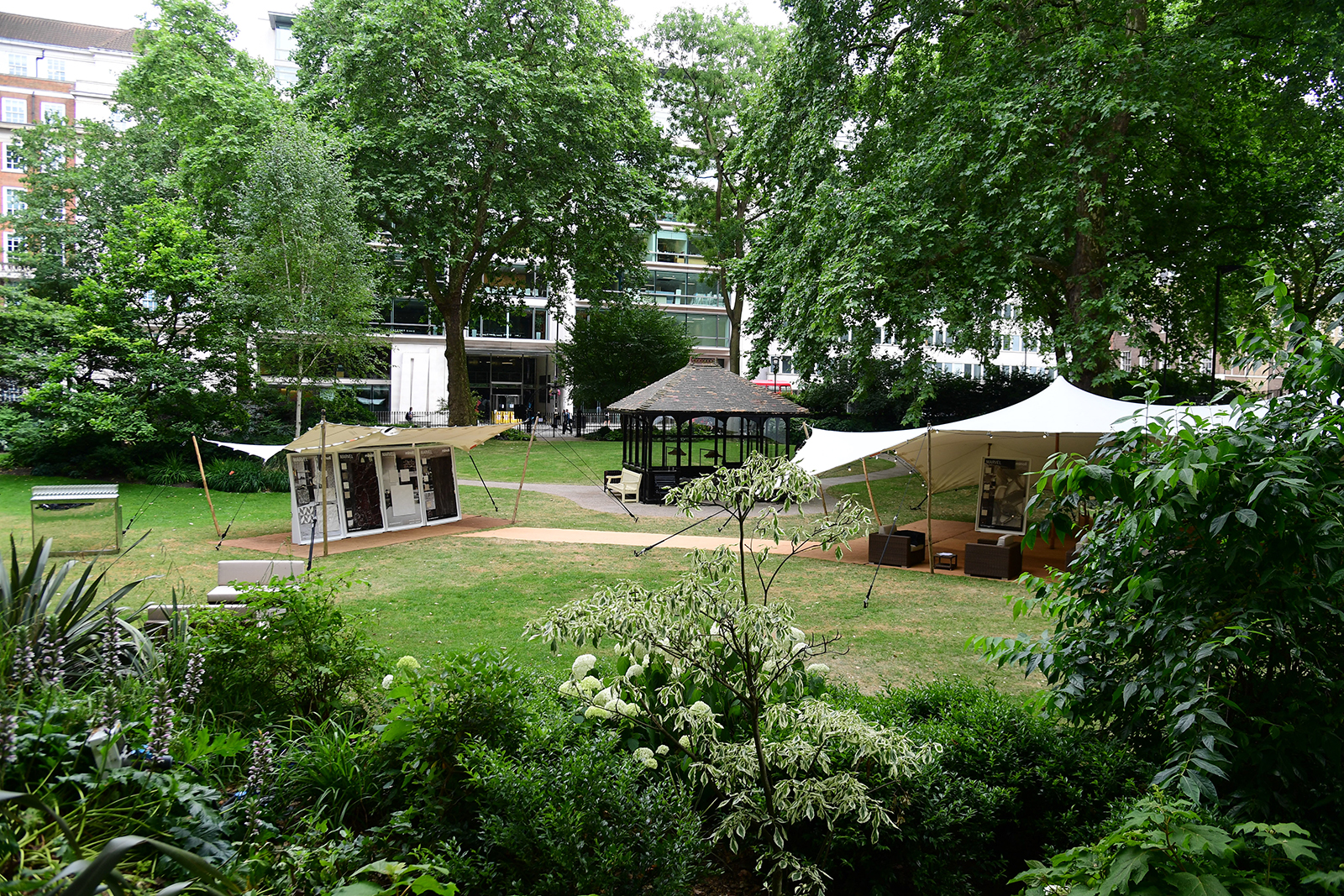 This week on #throwbackthursday we are looking at one of the most amazing events we have ever staged, certainly the biggest.
On June 28th 2018, Minoli held a Garden Party, in Portman square, Marylebone London W1.
It was such a substantial event that one post simply won't cover all that went on…
Here we are just going to focus on the amazing location.
Minoli, having our London showroom located on George Street in a listed building that is part of the Portman Estate , as well as our long history with Home House – located on Portman Square, were fortunate enough to be able to secure the exclusive use of the Gardens of Portman square – exclusively.
Events like this are so dependant on the weather and on the day the sun shone and it was truly glorious.
Set up – it was much like setting up a music festival – tents & canopies, bars & "posh loos" all had to be set up as well as all of the items that Minoli normally need for an event, such as the tile display stands, brochures and goody bags.
There were trucks from the catering suppliers, trucks for tents as well as Two Minoli Ducato vans and one of the new trucks – LPM 1 which was beautifully manoeuvred into a very tight spot by Peter, one of the Minoli driving team.
Set up a ever was by Nick, Sophie, Matt and Lucy, whilst the private events Team from Home House ensured that all of the luxury our guest are used to inside was to be transferred outside.
Marketing Team setting up

Aperol Spritz ready for guests
As with these things, everything came together just as the first guests arrived and a fabulous event was had by all – but the setting was simply superb.
The location felt like an oasis of calm within the bustling city (remember those). The then executive chef from Home House Sophie Michell oversaw the entire process of providing truly first class food "from a tent in a field". All of the guests commented on the quality of both the canapés and main dishes, which were as ever truly exquisite.
Wines by Santome with a specially created Aperol Spritz for the night, thank you Mr Sardo.
Our sincere thanks to the team at Home House and of course the Portman estate for allowing the use of their beautiful and normally very private square.  
https://www.sophiemichell.com/
https://www.tenutasantome.com/it/
https://www.italiancont.co.uk/
http://www.portmanestate.co.uk
Posted in Minoli, Throwback Thursday