More Information
Automotive Monday
Minoli have been working with the automotive industry for many decades initially providing Terrazzo floors for showrooms and workshops and then from the early 1960's – tile.
Car showrooms have always been forward looking with technological progress in the specification of the showroom tiles and especially so with the workshops.
Looking back, from the outset of large format tiles, the automotive clients were always early adopters of this technology.
When Minoli started working with Renault in the early 1980's the showroom tile was a 8"x4" (200mm x 100mm) this tile was then increased in size to be a 8"x 8" (200mm x 200mm). There was then great debate as to the move to a 'large format' tile – which was 300/ 300. Renault now install either a 45/45 or 60/60 depending on the requirements of the individual site.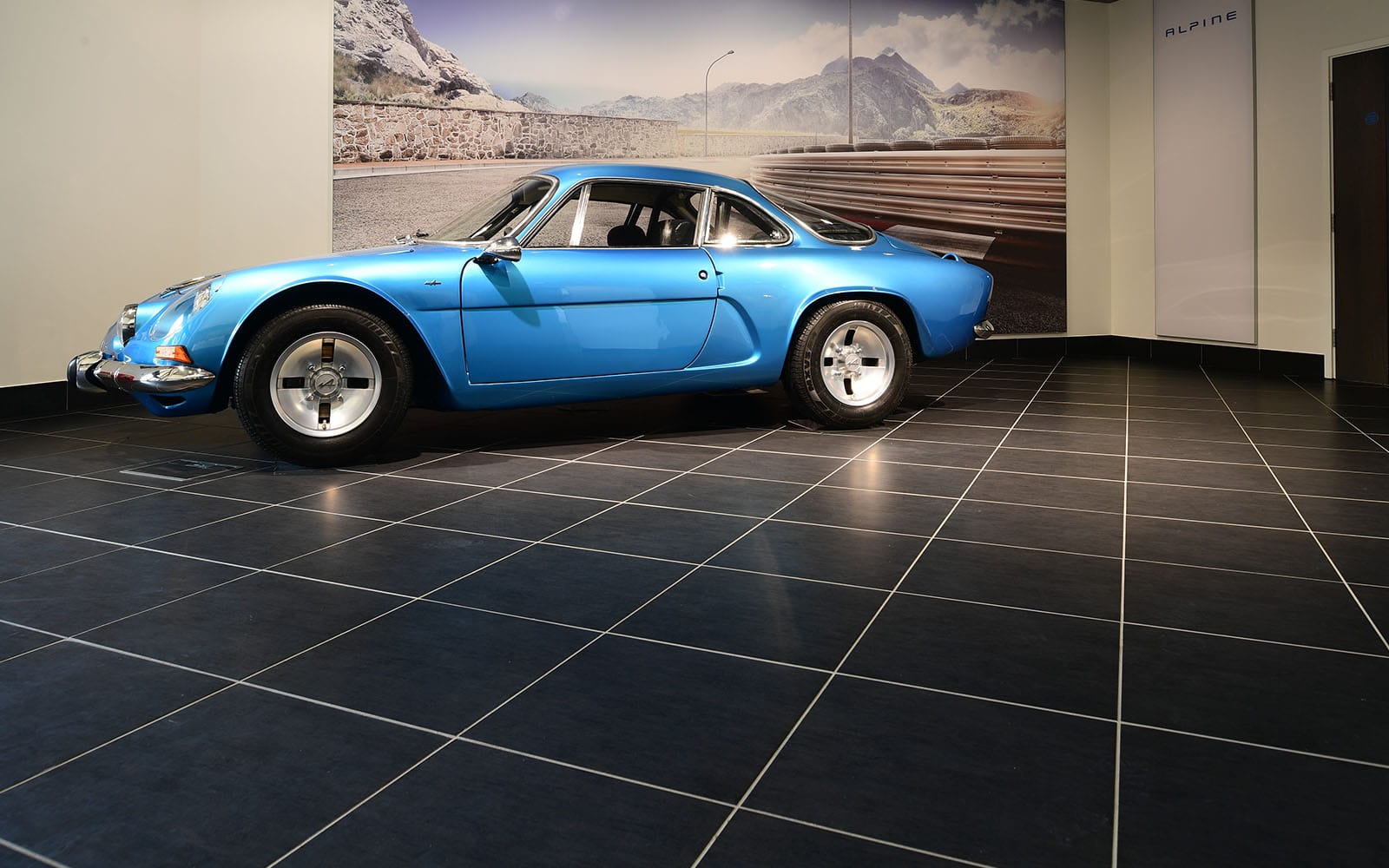 Many years ago, again in early 1980's a very progressive motor group 'Hartwell' which was privately owned at the time by the Huggins family were building a new facility in Oxford – which to this day remains a landmark building – Seacourt Tower. The designers had been briefed by the controlling family to provide as large a format tile as possible – Minoli were able to provide this with an 18" x 18" (40/40) which at the time was considered a huge tile!
Lexus were one of the very first motor manufacturers to use large format tiles as standard, specifying 60/60 polished porcelain for the showrooms over 20 years ago.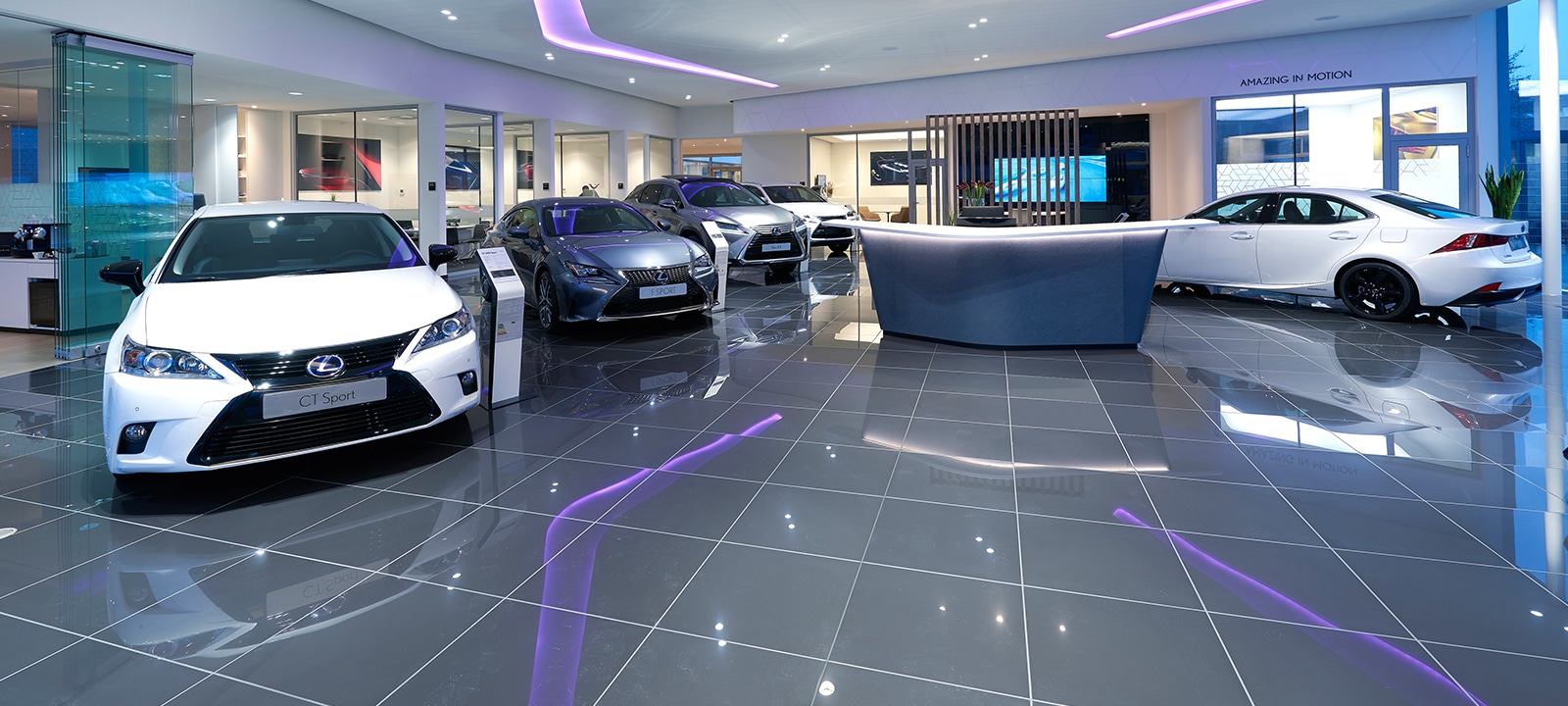 Now, Minoli clients such as Fiat and Alfa Romeo use 100/100 – a metre square format throughout the showrooms.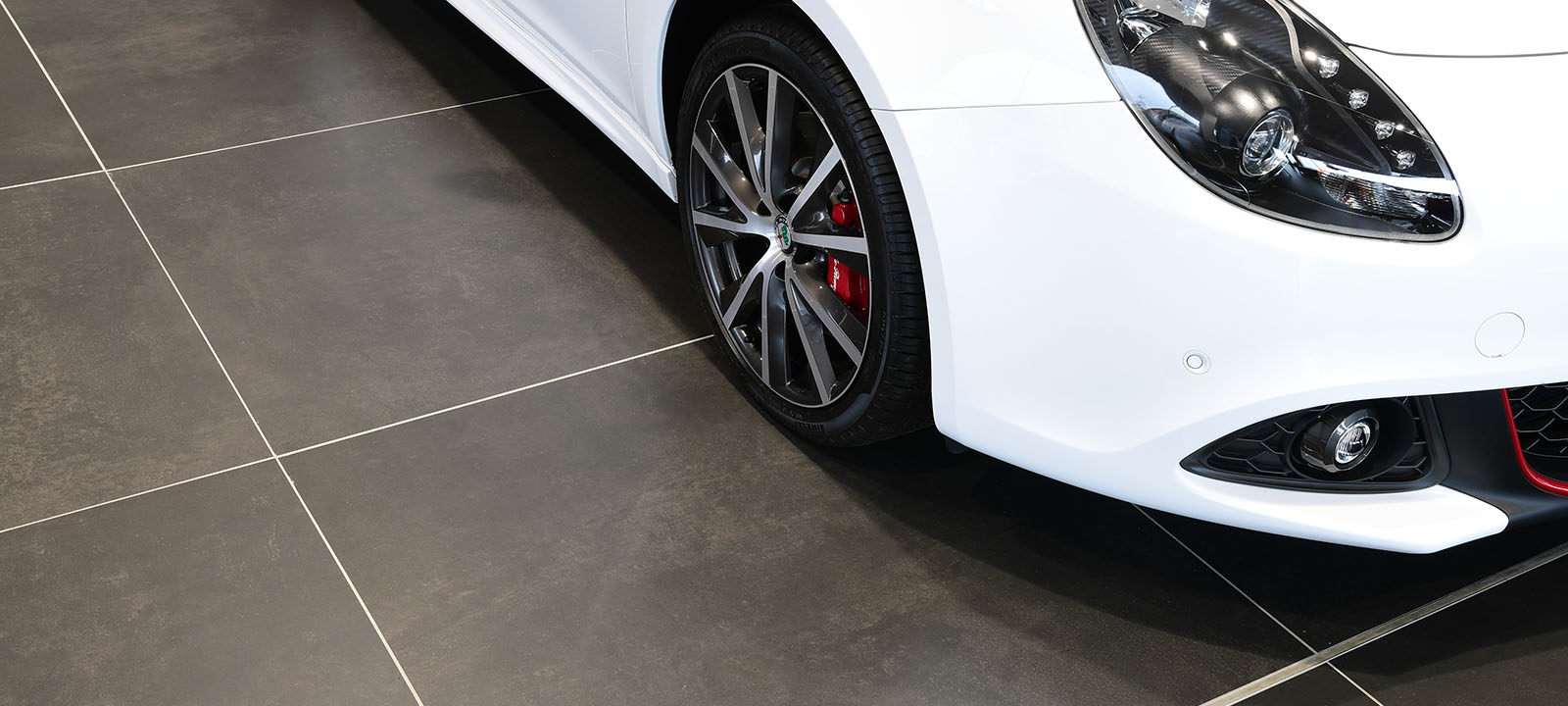 For the client reception & hand – over area at their Hertfordshire showrooms, DK Engineering specified Minoli Marvel series not only in large format 120/120 but also in the highly polished Lappato finish. The design requirement was for the floor to reflect the cars and create a bright yet luxurious surroundings for the clients whilst experiencing the 'hand over' process.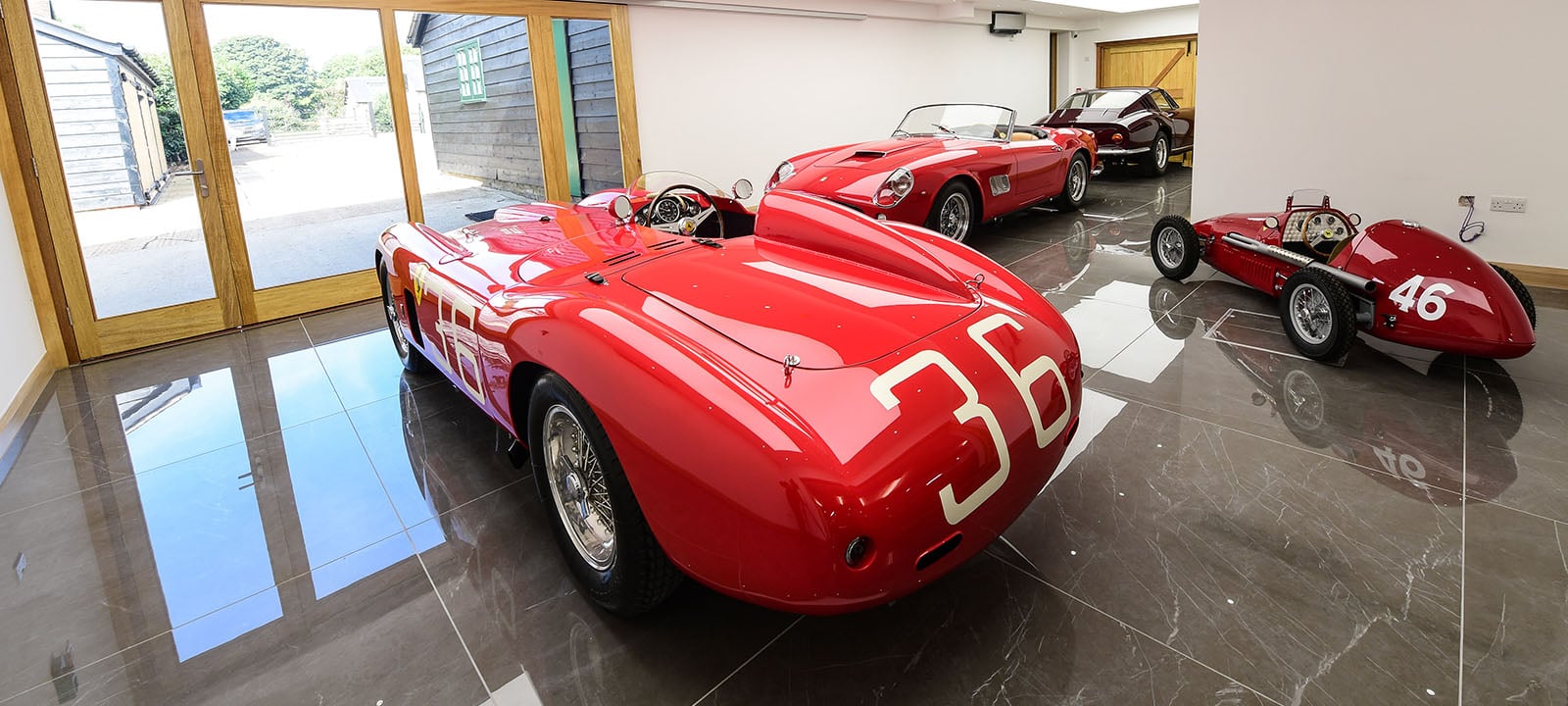 Posted in Automotive Monday, Minoli