More Information

Guests at the Home House Launch
Minoli chose the stunning setting of Home House No. 21, the private members club on Portman Square, as the perfect venue in which to preview their Italian Collections of tiles for 2012.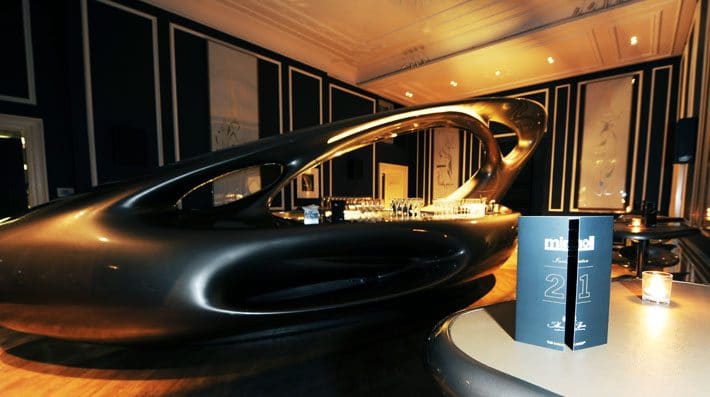 Over 200 guests joined the Minoli team at the exclusive location on Monday 21st November, enjoying a champagne and canapés reception in the striking, minimalist interiors designed by the acclaimed Zaha Hadid and finished in sumptuous detail by Candy & Candy.
Amongst the attendees were key clients from leading developers such as Rectory, Linden and Oakford Homes, as well as representatives from renown car brands Lexus, Infiniti, Kia, Fiat, Alfa Romeo and Chrysler, and journalists from esteemed publications Vogue and House & Garden.
Much like the Home House, these brand new tile ranges are at the cutting edge in terms of design and quality. Gathered from the leading manufacturers of the region, Minoli showcased an unprecedented selection, some in advance of their official launches.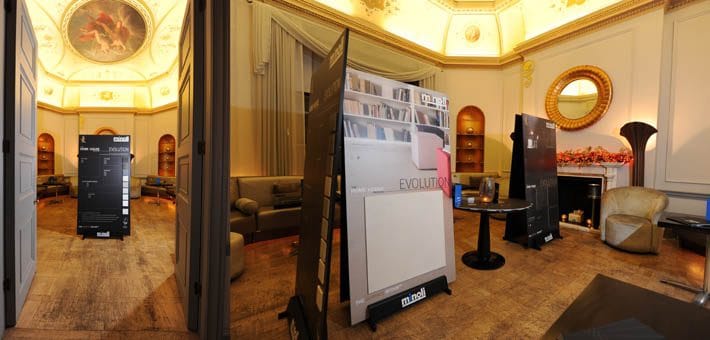 The Evolution range was presented in a room entirely dedicated to that range – Evolution Room
The Evolution Evolve range with its innovative 75×75 cm format probably stole the show, along with Ambition, Stockholm and Etic. These ranges also all feature Eco-label certification and as such, are not only state of the art in terms of style and aesthetics but also manufacturing process and materials.
Managing Director, Jonathon Minoli said, "We're delighted that so many of our clients and suppliers were able to join us to preview our exciting new collections in such a stunning venue and look forward to even more exclusive launches throughout the year ahead."

The Minoli Team proudly presenting the Italian Tile Collection 2012
Since the event, Minoli have created a dedicated display of these new ranges at their Oxford headquarters where corporate and private clients are welcome to view them in more detail.
Posted in Minoli