More Information
---
Automotive Monday
This week we are looking at the relationship between Jeep and Minoli.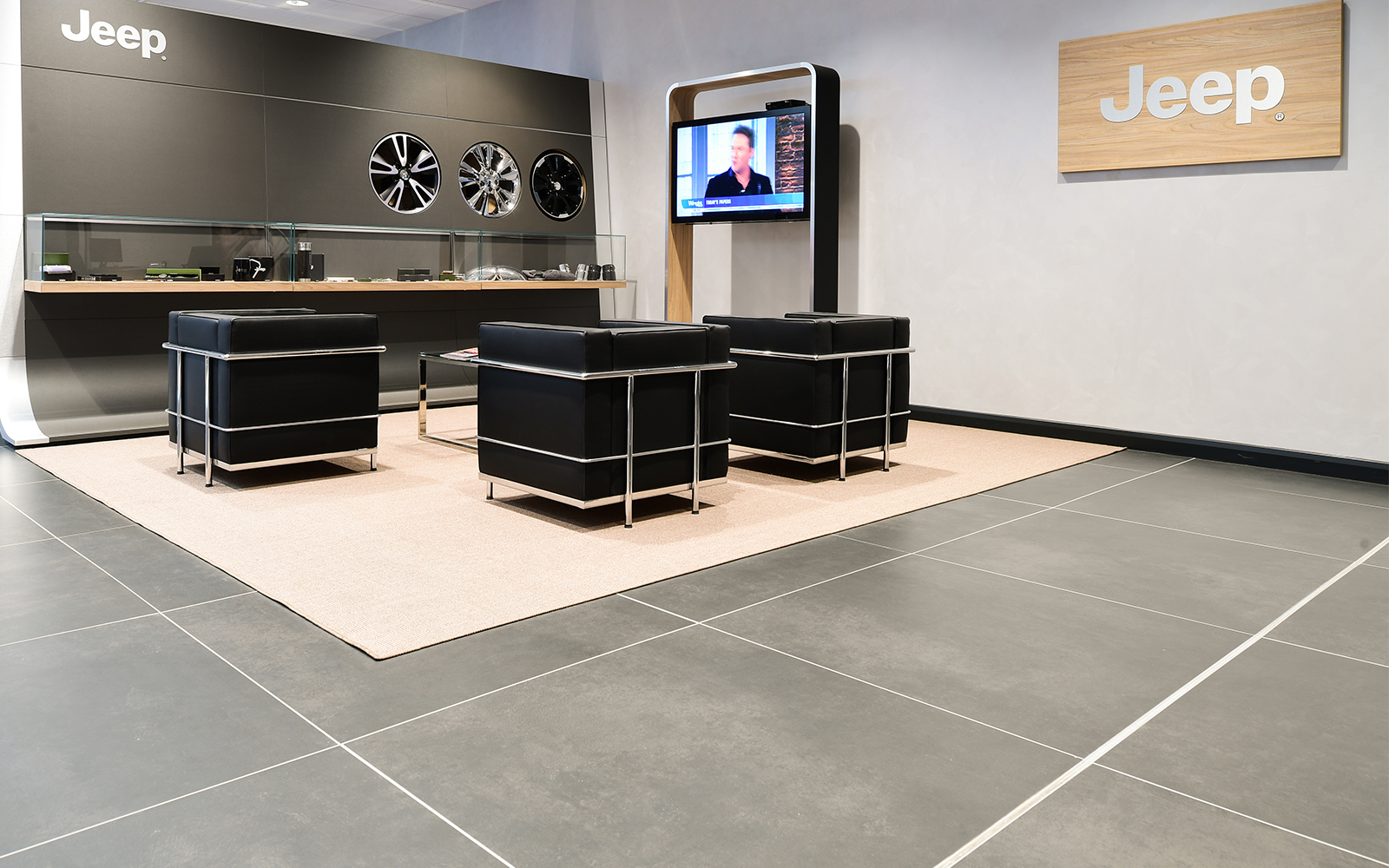 Minoli have worked with Jeep since the brand was reintroduced to the UK in the very late 1980's to the early 1990's by the Inchcape group. One of the very first of the 'new' Jeep dealerships was to be in Oxford (Jewson Brothers) and Peter Minoli a friend of the Jewson's was asked to supply the showroom tile. The Management at Jeep were very impressed with the tile and the service offered that Mr Gray of Jeep asked Peter to supply the entire network. Minoli continued this relationship working with several people within the organisation over many years including Mr David Parkin, a true gentleman who continued to develop the network throughout the 1990's.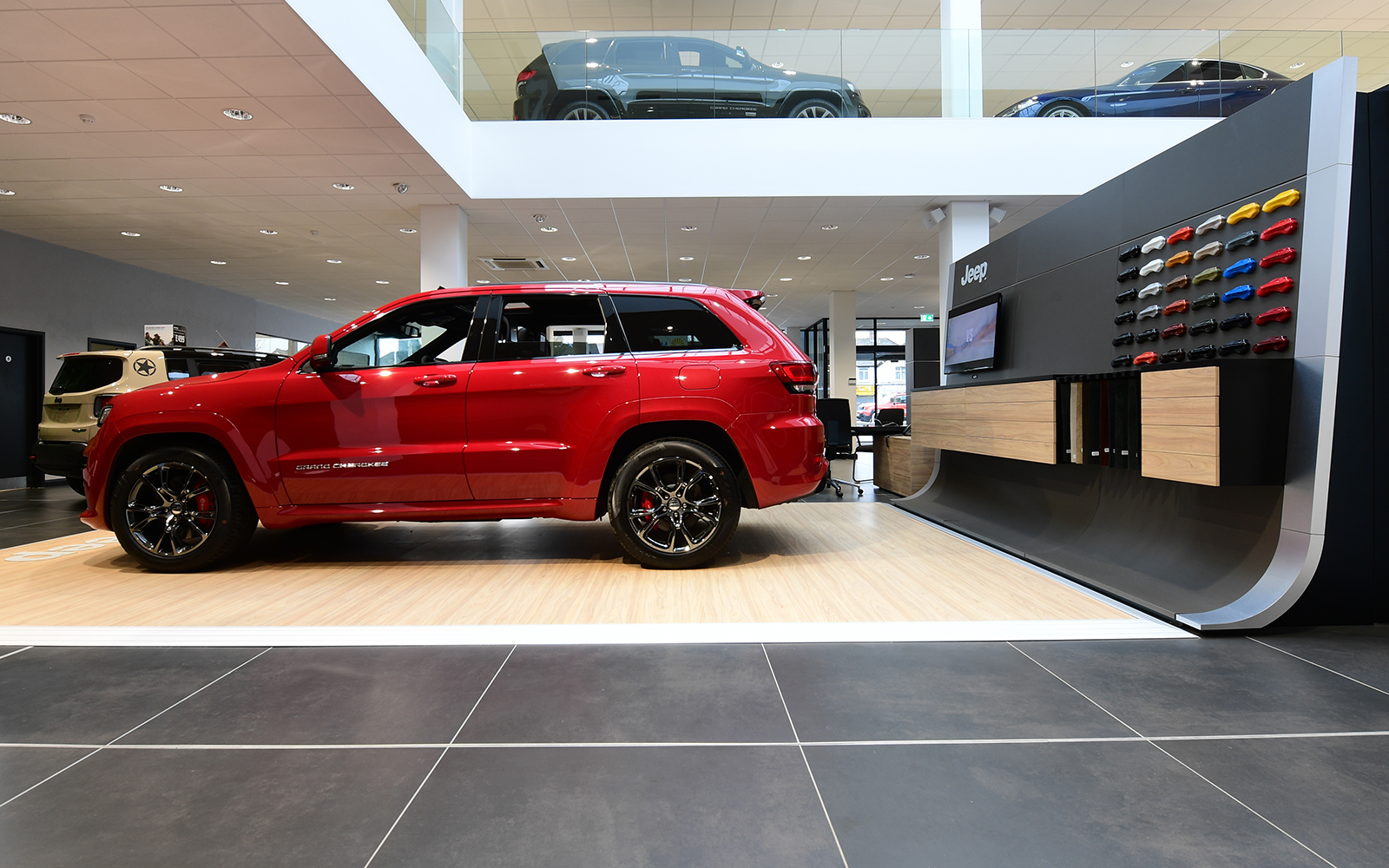 The original tile was a 300/300 glazed tile, then the second re-branding saw the 340/340 glazed porcelain tile used. For a period there was a return to a 300/300 with a slightly more rustic – stone appearance. When the Jeep brand was integrated in to Daimler for a number of years, Minoli were not involved with the dealer development, but this was not for very long…
We are truly delighted to remain involved as ever with the Jeep showroom projects in the UK. Jeep is now very much part of FCA (Fiat Auto) and operates from wonderfully designed showrooms, either standalone or with Alfa Romeo, which was featured on Automotive Monday a few weeks ago.       
The tile selected for the showrooms is a 1000/1000 – 6mm 'industrial/concrete' effect in a dark grey/charcoal finish. Like the FIAT tile we wrote about previously, this is manufactured using the Maximum process.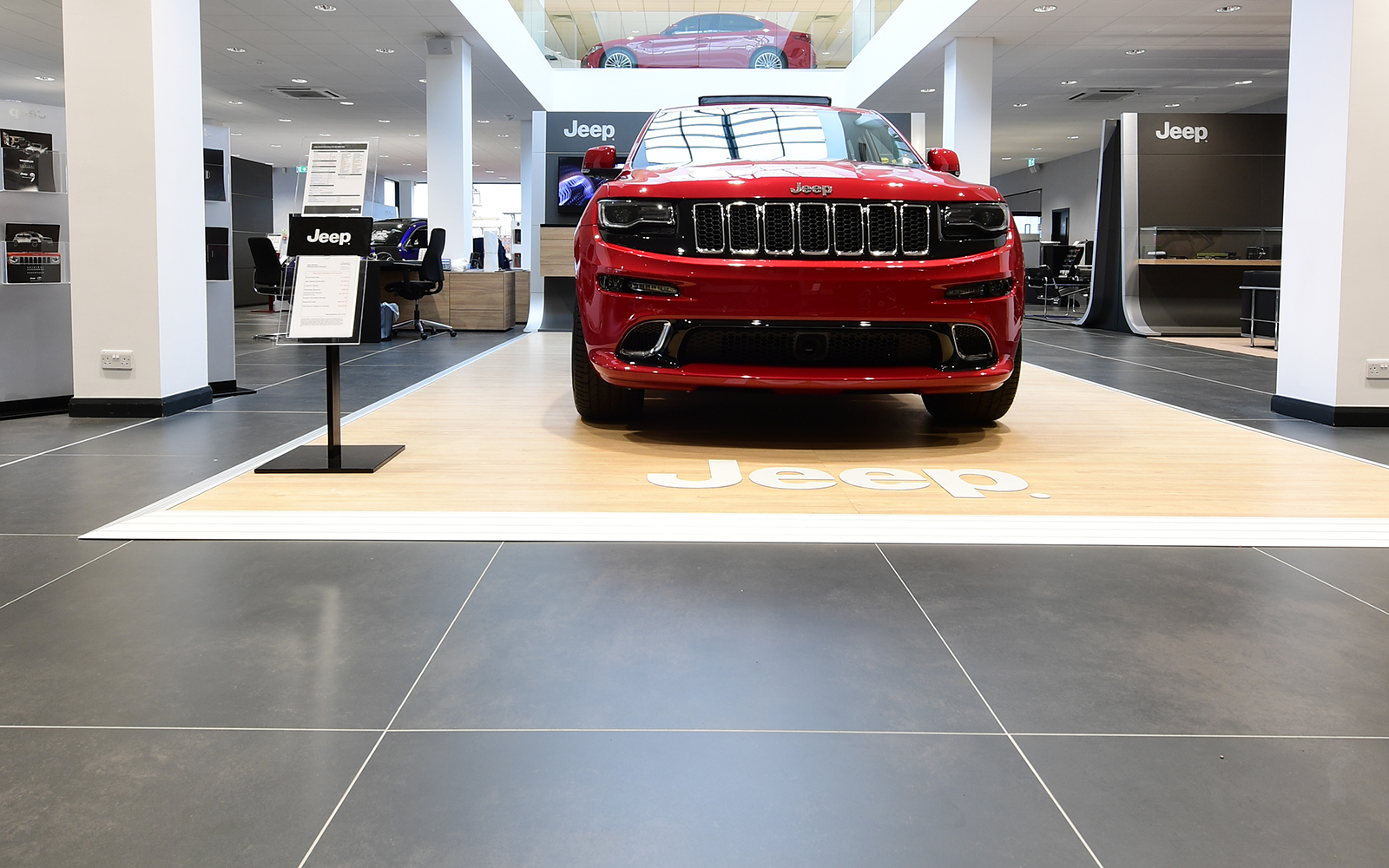 "Maximum – innovative formats, Maximum is a material that combines the established, classical characteristics that have always set porcelain stoneware tiles as being at the height of tile technology, yet Maximum has exceeded this with new very high performance qualities: strength, lightweight, flexibility and ductility." 
The tile is held in UK stock by Minoli for prompt call off to the dealerships as the projects get to the stage where the tiling is due to commence. This service enables the dealer development team within FCA to ensure that the tiling part of the projects is completed on time and to budget.    
Posted in Automotive Monday, Minoli