More Information
---
Automotive Monday

This week on Automotive Monday we are looking at the relationship that Minoli has with Lexus.
Lexus – the luxury and technological brand of the Toyota corporation developed a showroom concept to match the aspiration of the brand. This concept has been developed over the years, since the original schemes were launched in the early 2000's.
Minoli have worked with Lexus for over twenty years, supplying ceramic and porcelain tiles for workshops, showrooms, handover bays and the valet areas within the dealerships.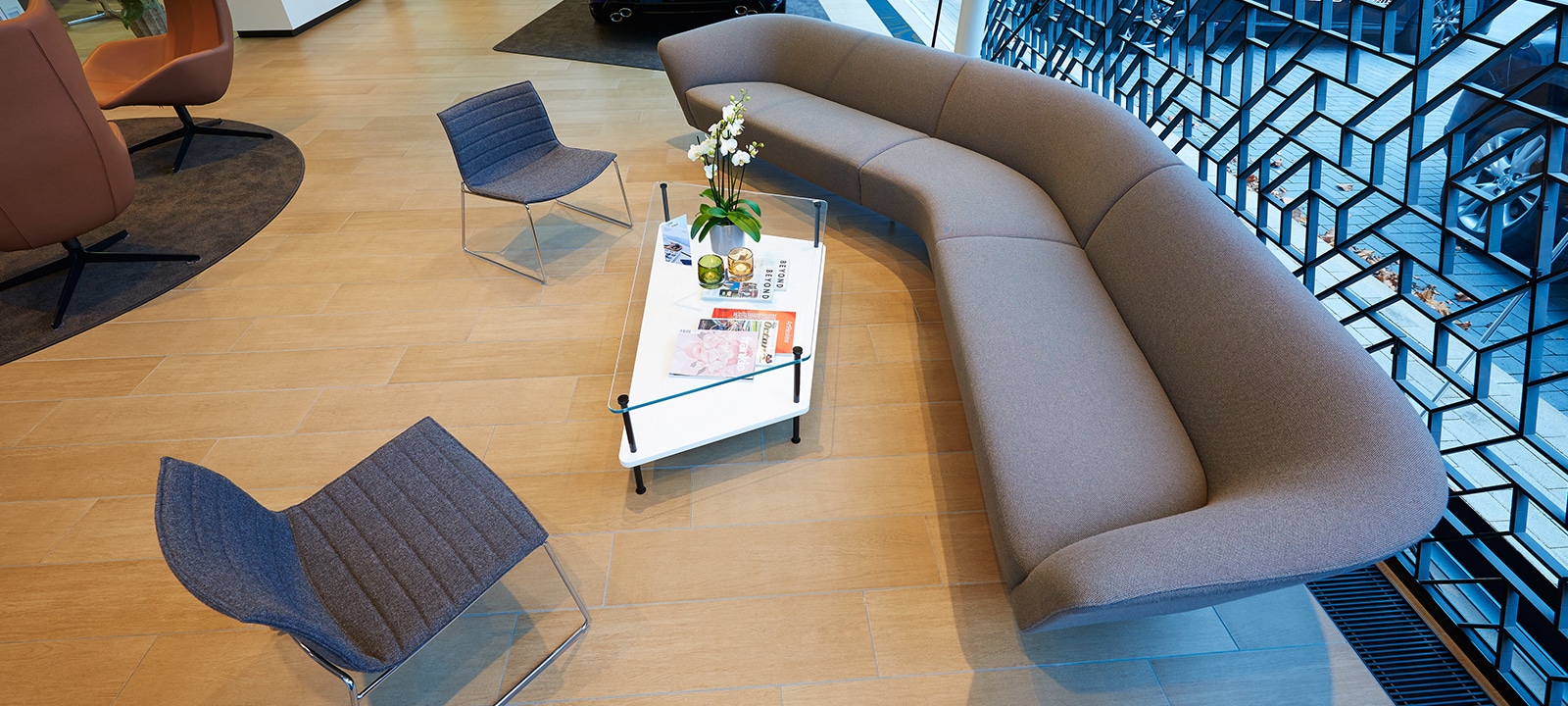 The core of the Lexus design philosophy is to be technologically advanced yet humanised, to create striking design but still be artistic yet unpretentious. Their 'Pursuit Of Perfection' goes beyond products alone, extending into their award winning dealership customer experience.
Working with the Lexus dealer development team and the brand guardians in these 20 years, Minoli has helped the brand to develop the European network; initially in the United Kingdom and then throughout Europe and beyond, with locations supplied as far away as Baku in Azerbaijan.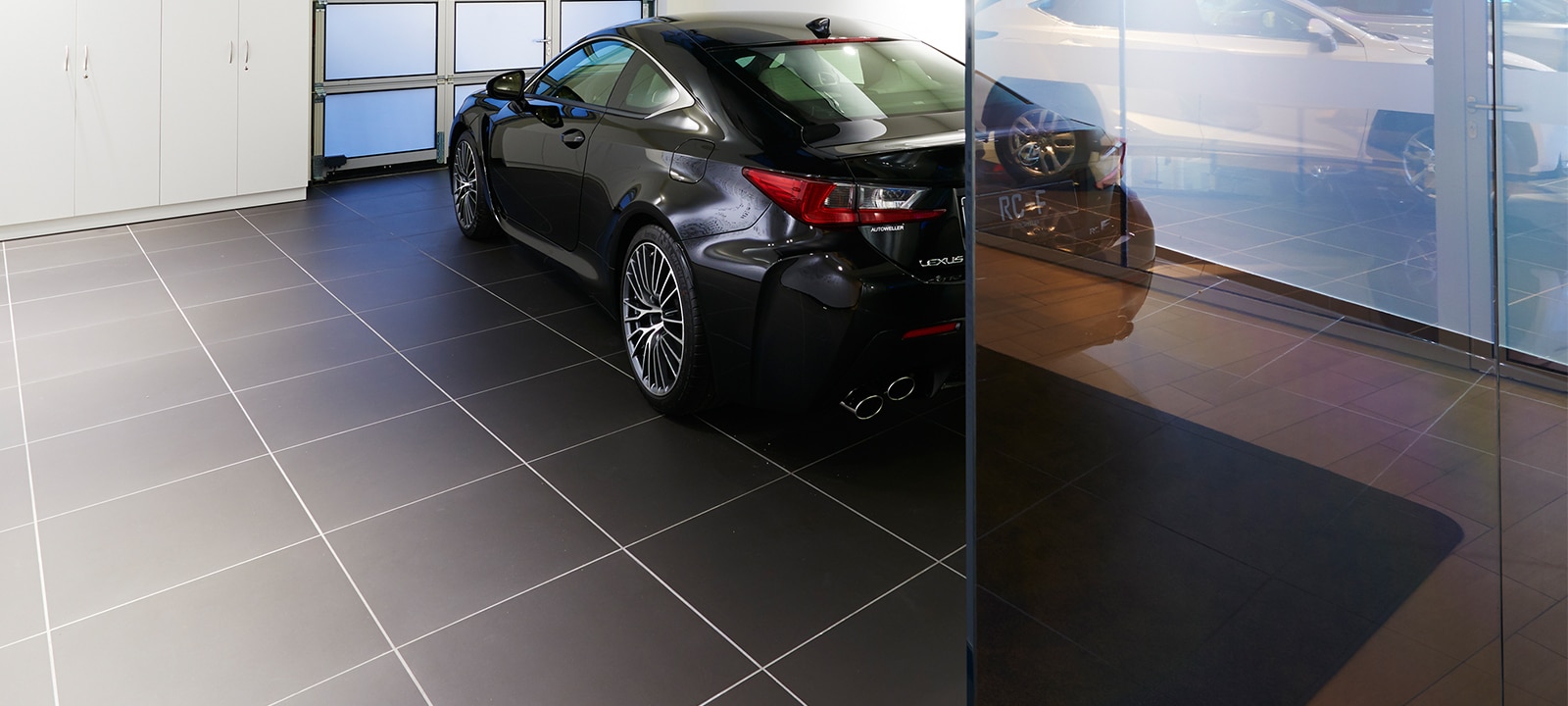 The Lexus brand has one of the most consistent brand identities in the world, and the tiling is a crucial part of the overall design concept. The Minoli 600/600 LX Nero and LX Iconic Nero polished tiles used throughout the showrooms is complimented by an entire range of additional finishes for each area within the Lexus facility. This includes items specially produced for Lexus, such as the Minoli DGA Sand – a wood effect porcelain tile.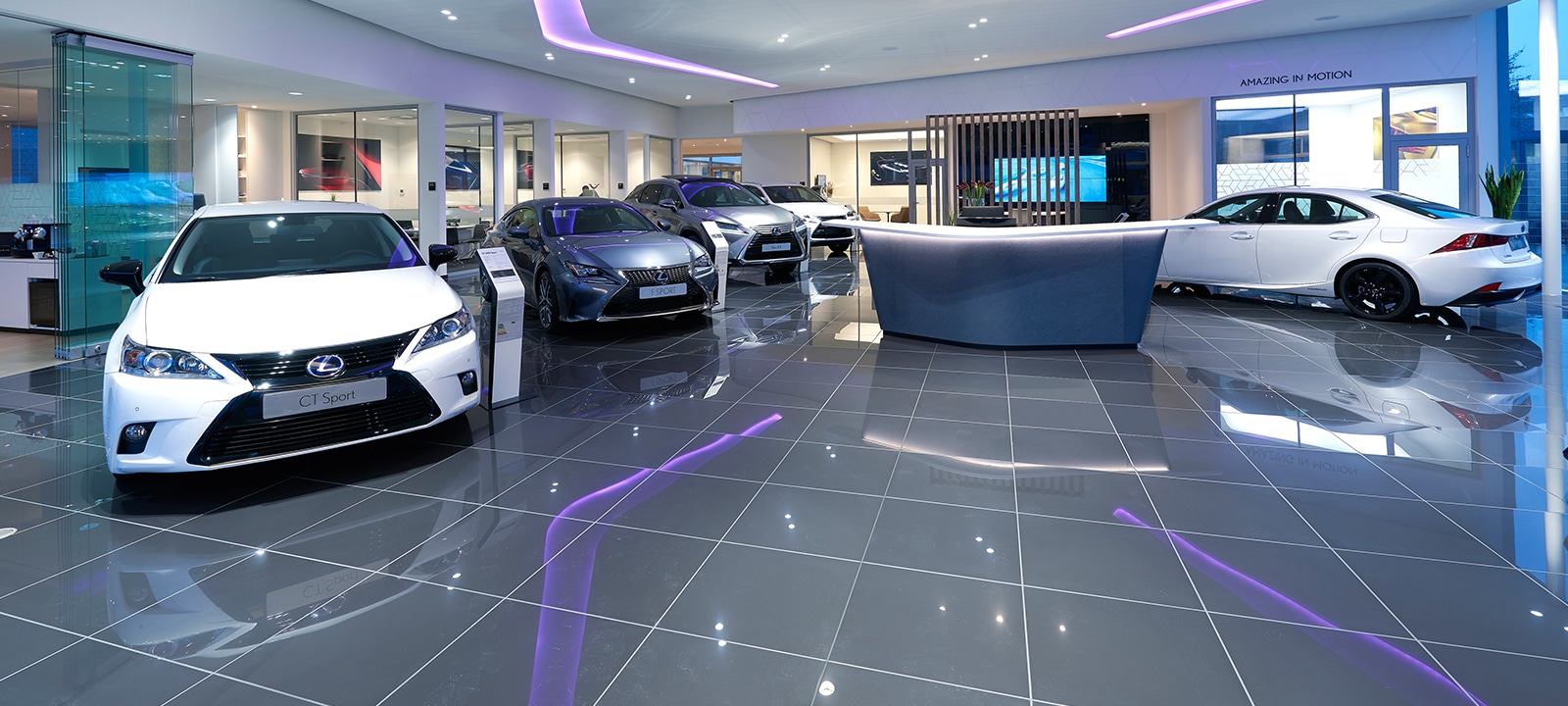 Minoli arrange the production and secure storage of the material required and instigate the delivery of complete dealership 'packages' to contractors, architects or direct to dealers throughout the UK, Europe and beyond.
"I have worked with Lexus personally since the very first meeting, it has been an amazing experience, we as a company have been able to learn a great deal from the philosophy and business principles that Lexus hold dear."

Jonathon Minoli, MD Minoli.
Posted in Automotive Monday, Minoli