More Information
Marvellous Monday
Marvel Bianco Fantastico, a brilliant soft white marble porcelain tile enhanced by elegant subtle neutral tones and dramatic strikes of contrasting nero veins. This astonishing marble-look surface presents impressive sights to any commercial or residential project.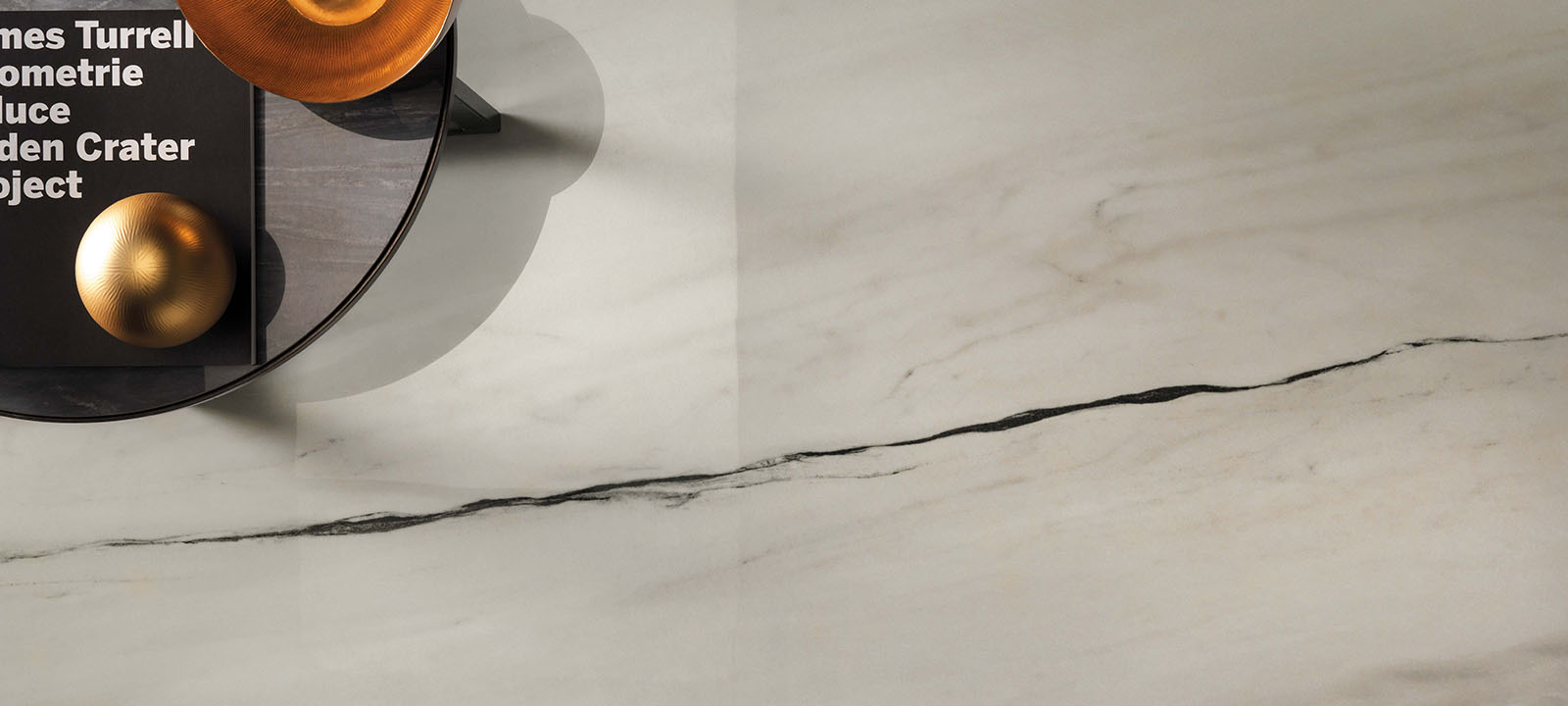 The balance of colour and neutral tones of Marvel Bianco Fantastico complement precious stone accents such as Marvel Brazil Green, Marvel Ultramarine and Marvel Crystal Beauty. The pureness of Marvel Bianco Fantastico expands the boundaries, where accent elements add intensity to the spectacle of fascinating interiors.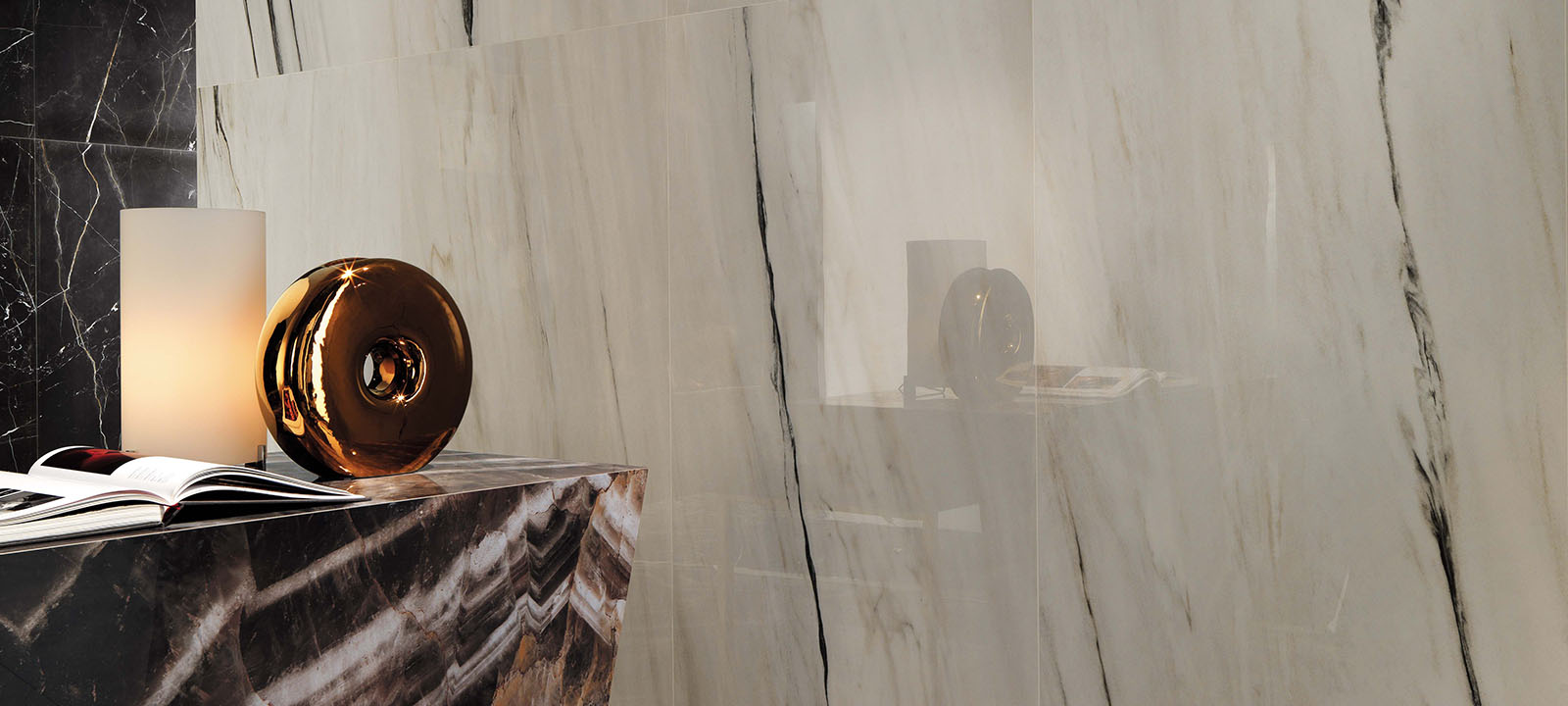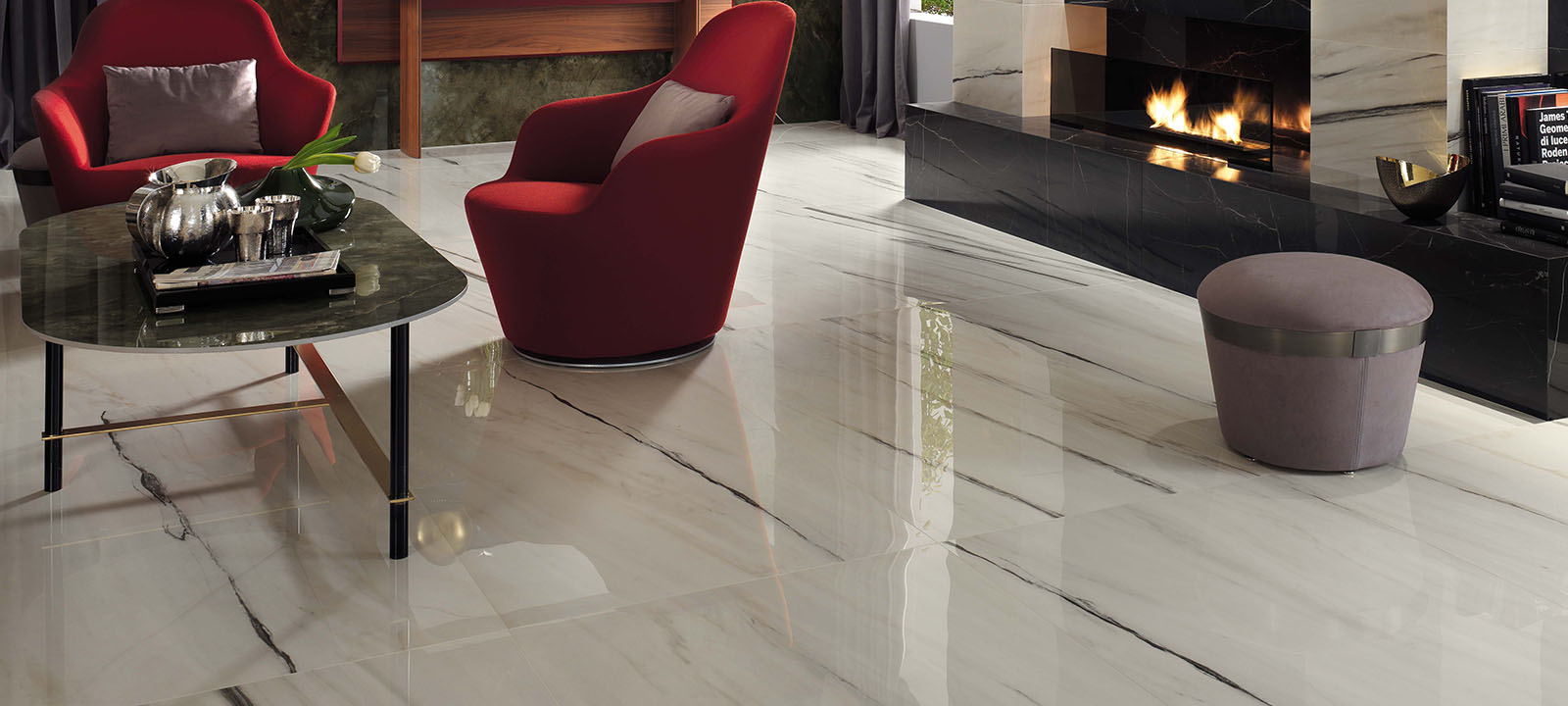 Marvel Bianco Fantastico is produced in a variety of sizes 60/60 to 120/240. Readily available formats include: 60/60 and 37.5/75 in both Matt and Polished finishes. Finishes of Lappato; a high-gloss polished shine, as well as a Matt finish with a slip resistance of R9 for most sizes excluding 60/60 with R10. Matt finish porcelain tiles increase up to size 75/150. Bianco Fantastico marble-look tiles have a moderate pattern variation and thickness of 9.5mm, 6mm for 120/278 format. These porcelain tiles are suitable for floor and walls and are produced in an assortment of eye-catching mosaic pieces.
Minoli Marvel series – Fine Italian Porcelain Stoneware.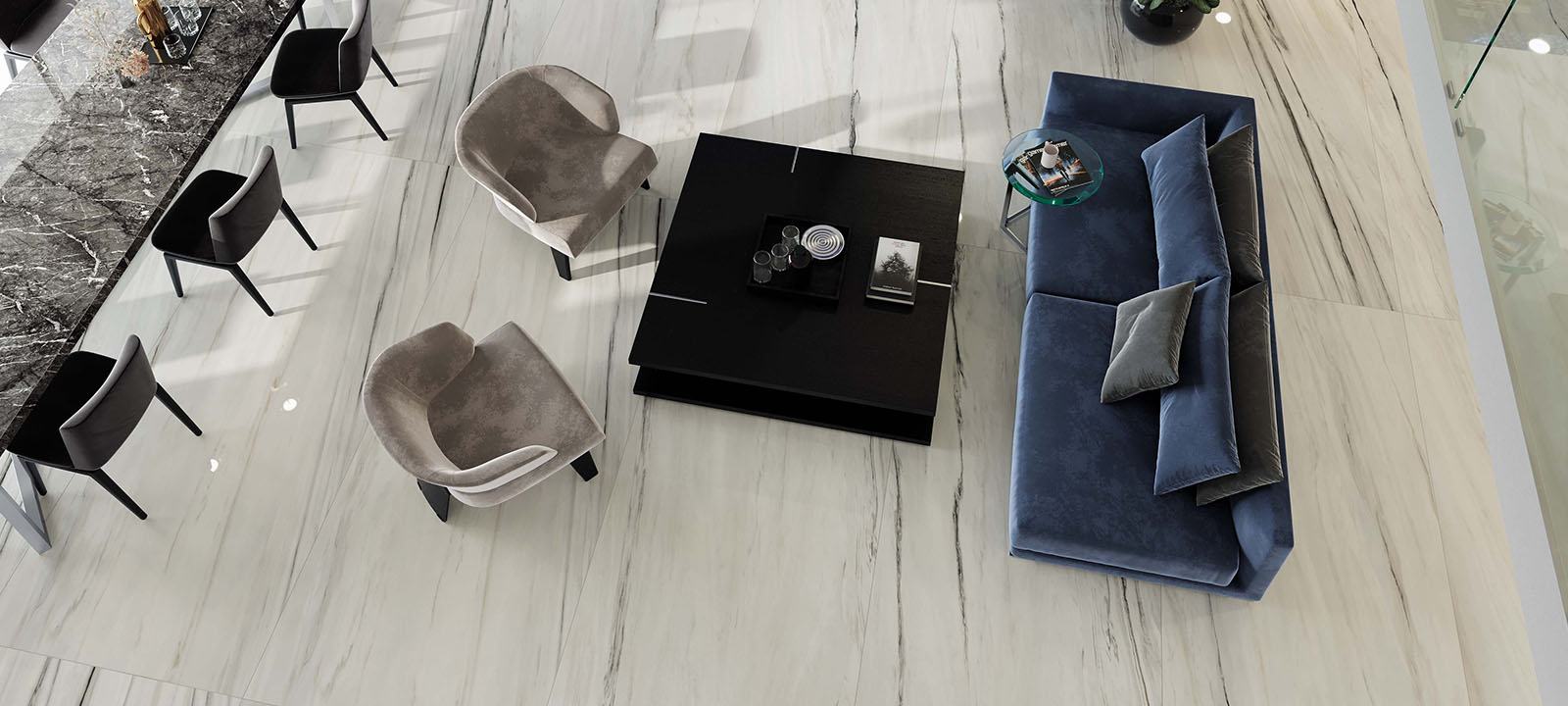 Posted in Minoli