Marvel Shine – Preview 2021
Marvel Shine – A tribute to the pure beauty of Italian white marble
For this year's preview of 2021, Minoli would like to introduce, Marvel Shine. Four new additions to the awe-inspiring Marvel collection will be introduced for 2021.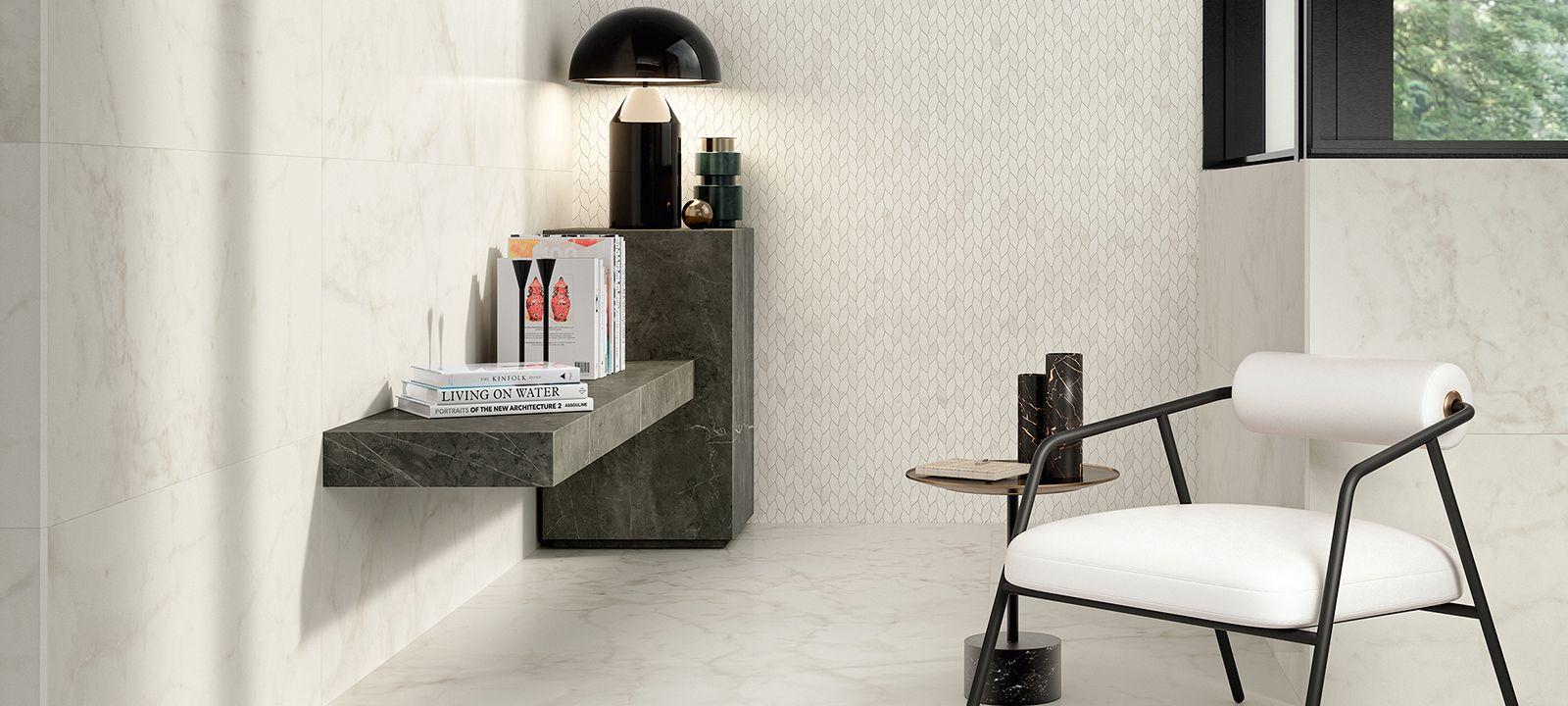 Marvel Shine is inspired by the white marble of Italy. Exploring new surfaces designs that portray elegant and unique marble pieces. Each new colour within the Shine range exceeds brightness and the purity, real marble brings to its environment.
Only the purest and most precious, white marbles were used as inspiration for the Marvel Shine collection. Each vein and authentic pigment of the marbles were studied to produce only the most precise and accurate marble replicas.
Four new colours interpret the finest variations of Calacatta and Statuario marble. Characterised by a pure white marble backdrop, Shine marble effect porcelain tiles showcase a selection of marble vein patination, from subtle to intense surface designs, and from warm to cool tones.
Available in an ultra-polished finish, which illuminates the white marble pieces presenting a grand finish to the marble surfaces. Alternatively, the matt finish of Marvel Shine, offers the technical advantage of increased slip resistance for floors. The newly introduced Silk finish of these Marvel tiles is a satin sheen, delicately reflecting the light and achieving a softer appeal.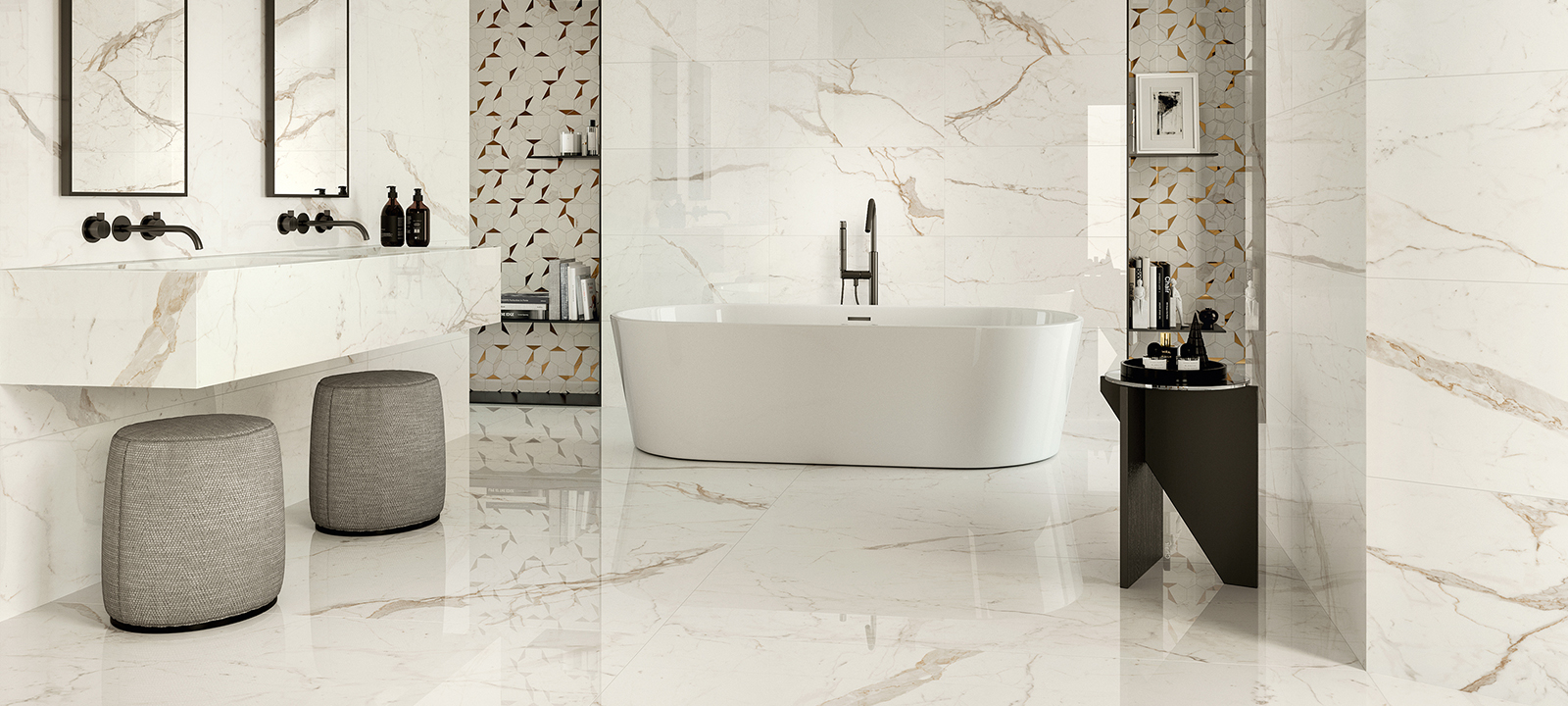 The Marvel Shine Silk finish is authentic to natural marble. The silky effect gives surfaces a velvety appearance which is compliant to contemporary and classic designs of the modern day.
Marvel Shine reproduces all the detailing of the original and natural marble with remarkable authenticity. The polished and Silk finishes increase the realism of the surface by adding depth to every surface detail.
The Minoli Marvel Shine collection presents incredible bookmatch designs in size 120/278. The exclusive technology allows for impeccable accuracy and continuity of veining across the marble slabs. Achieving the most sought-after design when considering marble for an interior.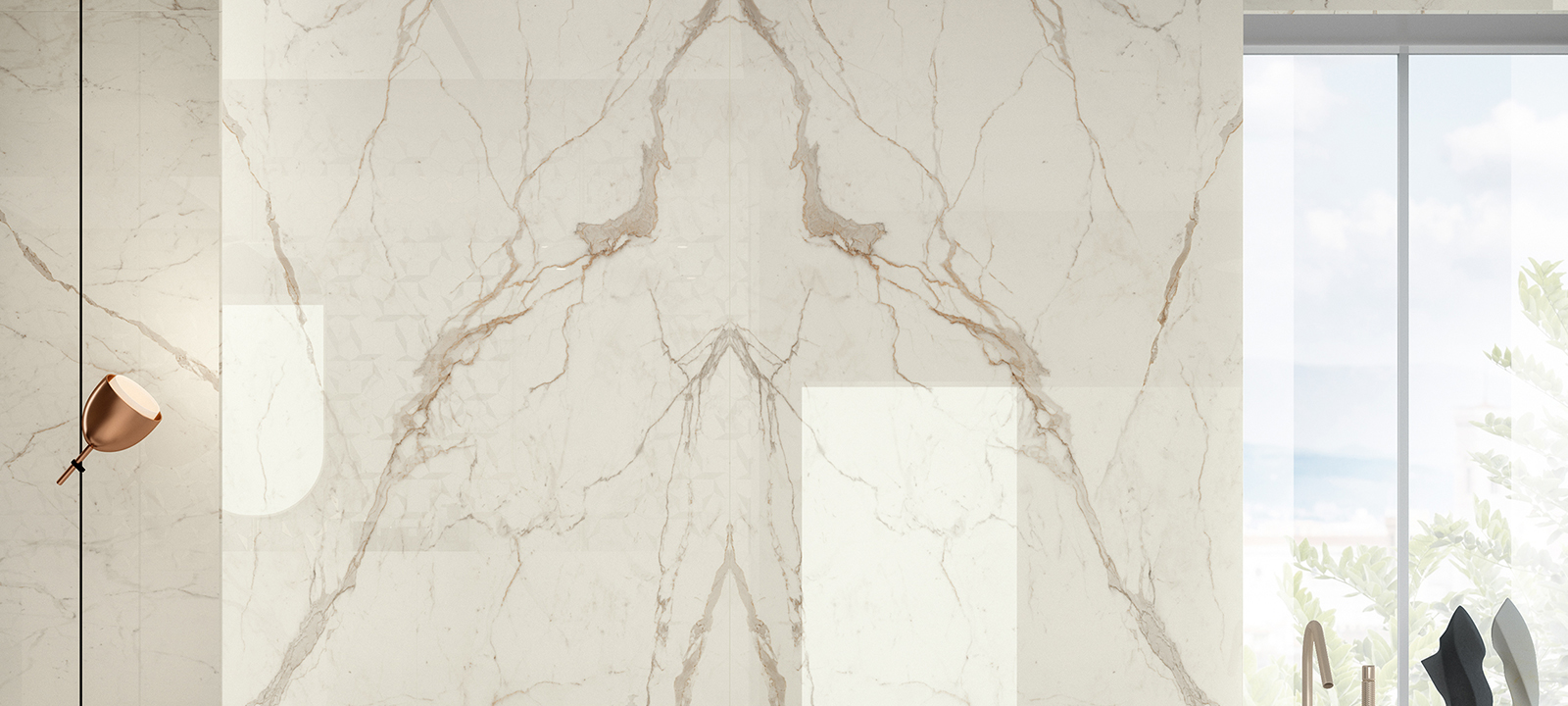 Marvel Shine Calacatta Delicato, known for the warm veining and subtle patination throughout. Clouded visions present, beige and cream tones, across and sunlit sky. Inspired by no other than natural marbles found in the Apuan Alps.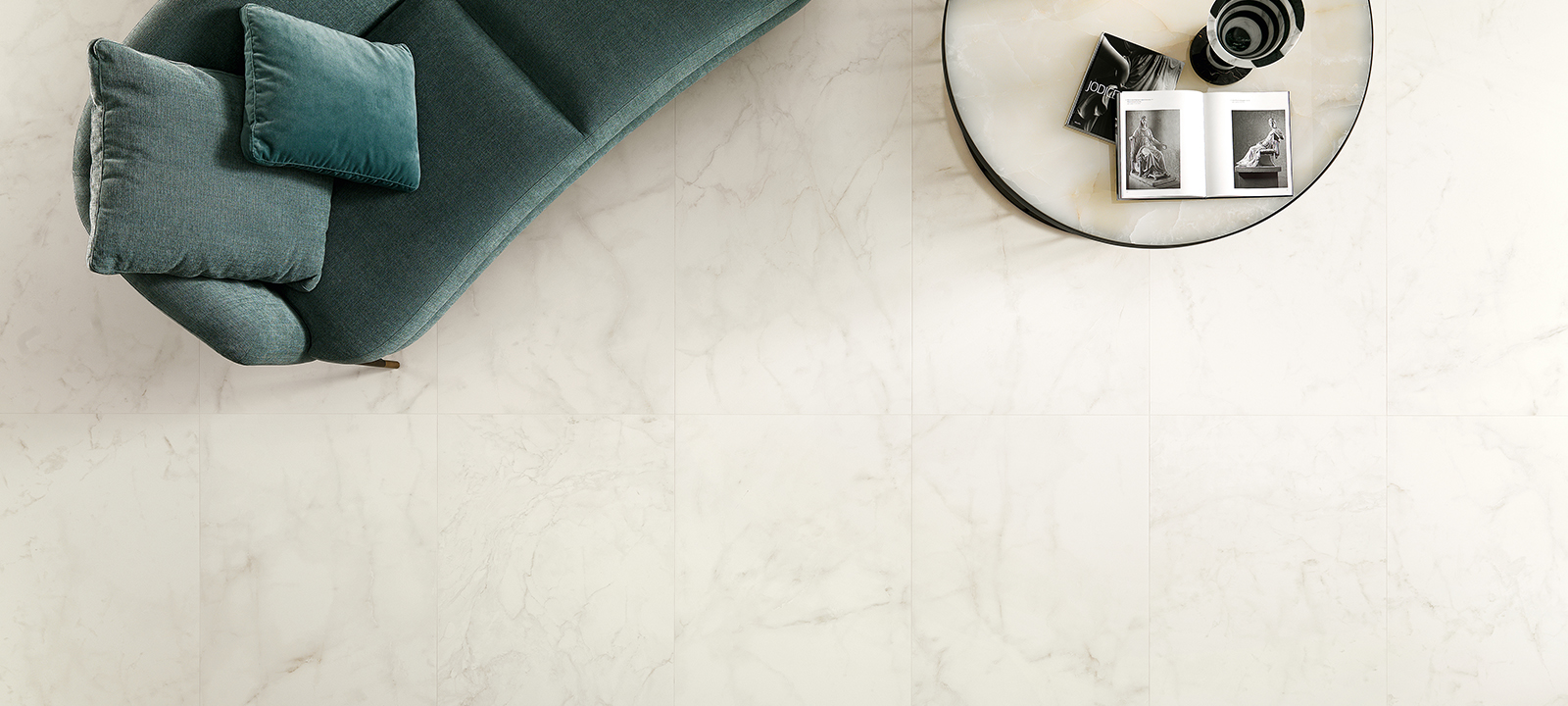 The Calacatta Prestigio expresses a classic Calacatta charm, with warming veins and grey notes throughout, this marble replica represents pure marble elegance for a refined yet impressive setting.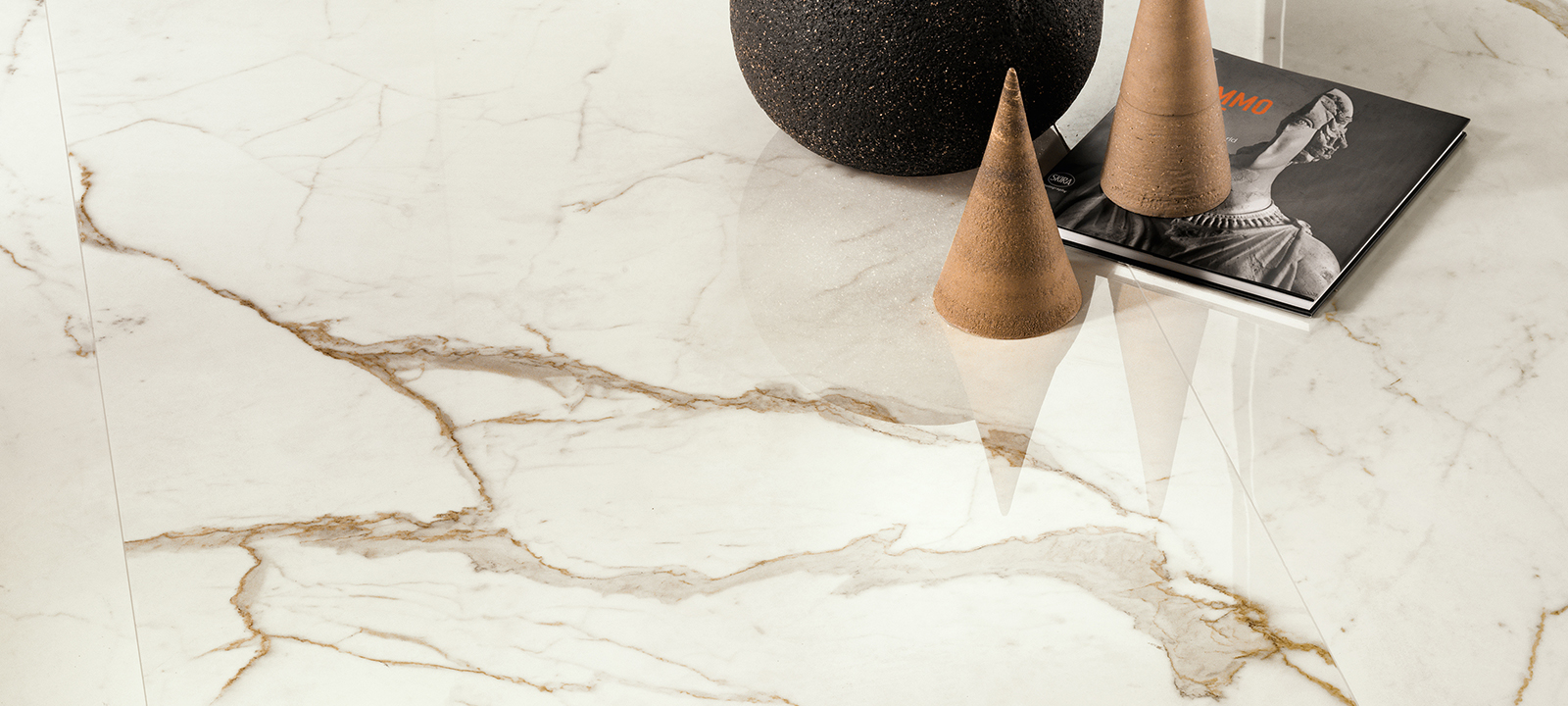 Calacatta Imperiale, inspired by the extraordinary Marmo Calacatta Macchia Vecchia. Characterised by intense and warm marble veining, contrasted against a creamy, white backdrop. The marble design displays an aesthetic of luxury, elegance, and style, which adds personality to each and every space.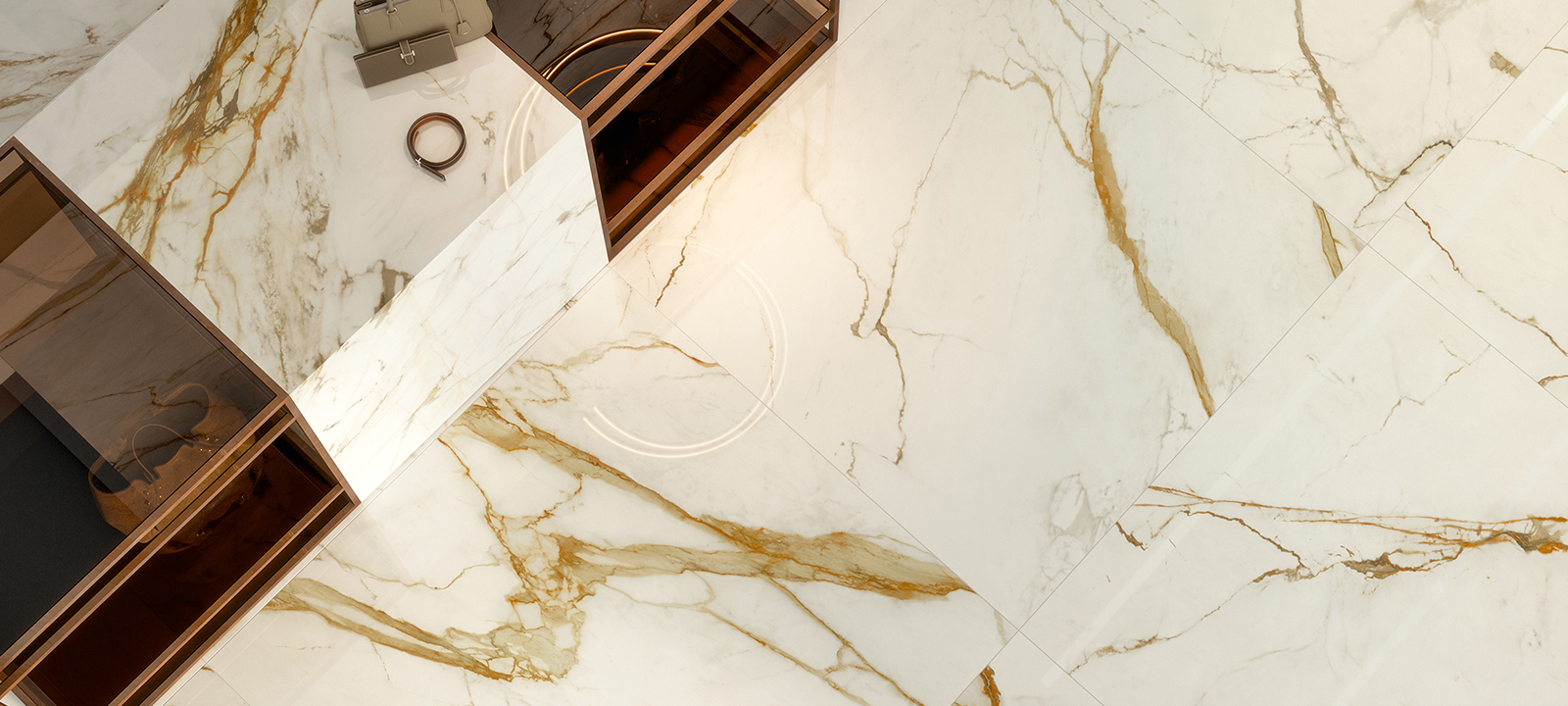 Marvel Shine Statuario Supremo, offers cool, white surfaces with sporadic and strong grey veins. Typical of Statuario marble, the Supremo embodies an icy cool exterior and presents marble veins of various thicknesses and arrangements.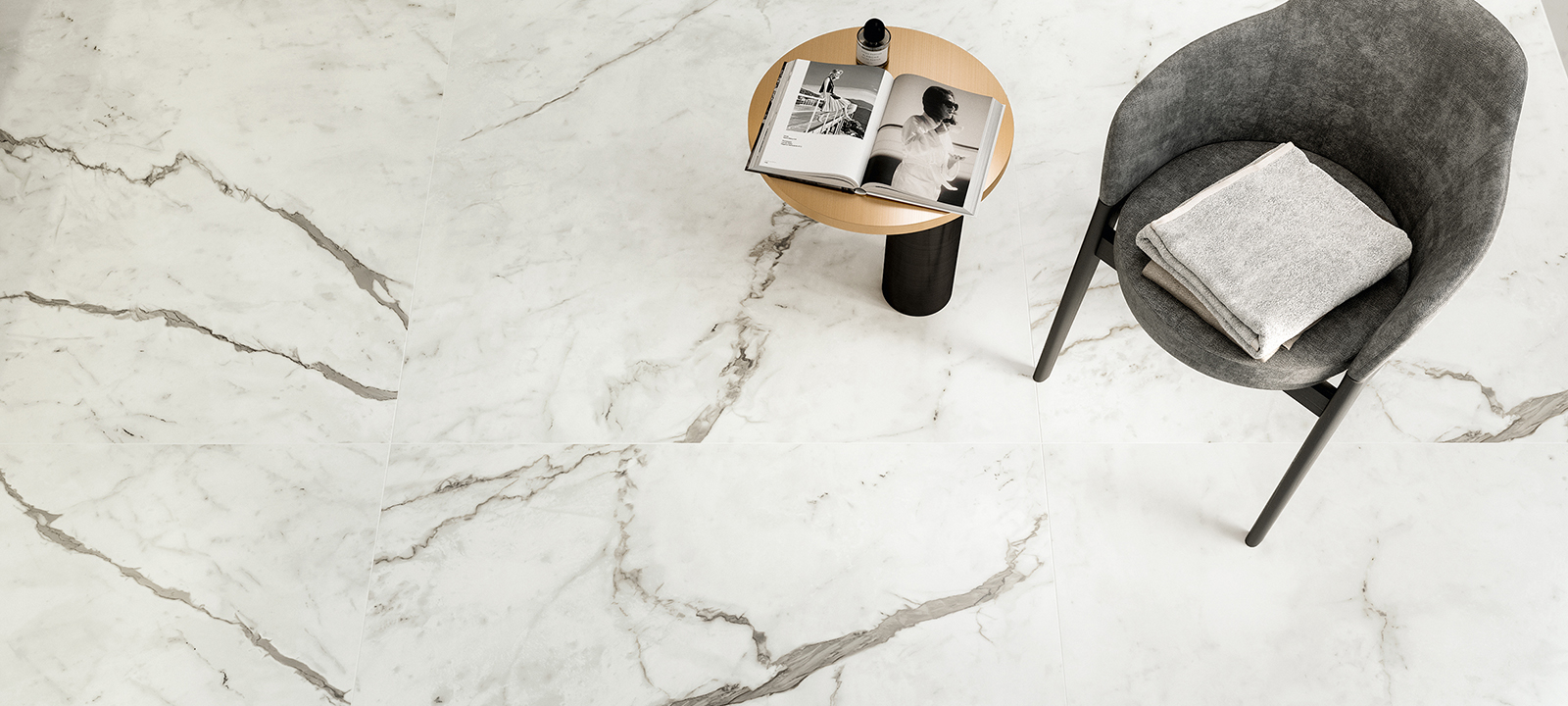 ---
Marvel Shine Collection