More Information
Minoli adds New Ranges to 2016 Contemporary Essential Collection AllOver.
With the Minoli Annual Home House preview ranges all being prepared for launch from stock, there is another range that was not quite ready for preview in December, but we are delighted to be able to official launch this stunning new range of polished (Lux) porcelain now.
The new Minoli AllOver Series of Italian polished (Lux) and natural rectified porcelain.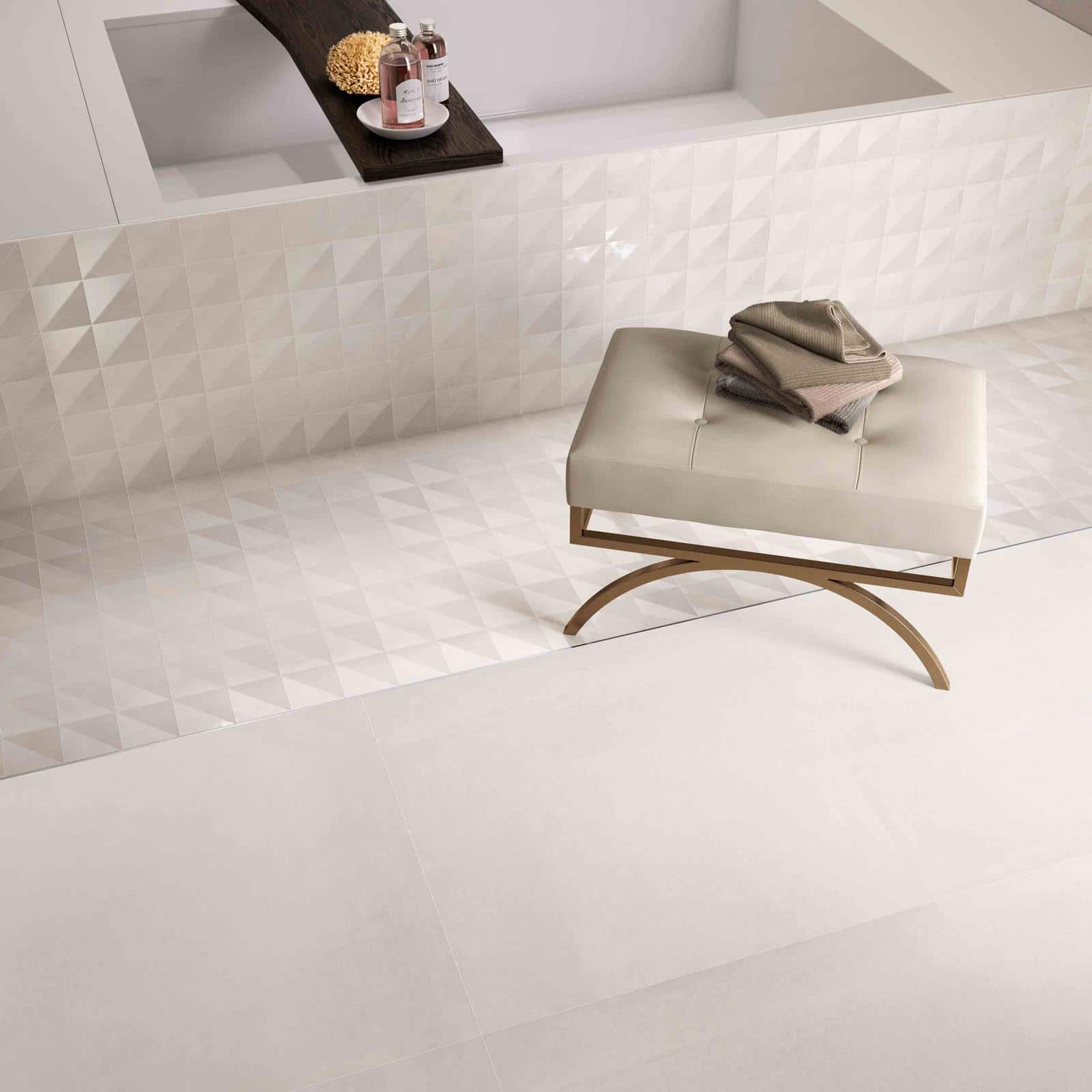 AllOver White Matt 60 x 60 cm & Mosaico (Matt/Lux) 30 x 30 cm
This remarkable range has a unique look , which could be a marble look, or an unusual stone, depending on the colour and almost the angle of view.

AllOver Dark Matt 60 x 60 cm
Colours and finishes include polished (Lux) and Matt, White, Grey and Dark. There is also a coordinating mosaic tile.
Special pieces will also be available in 75 x150 polished (Lux) and the main colours will also be available in the larger 75 x 75 Polished (Lux) both to order.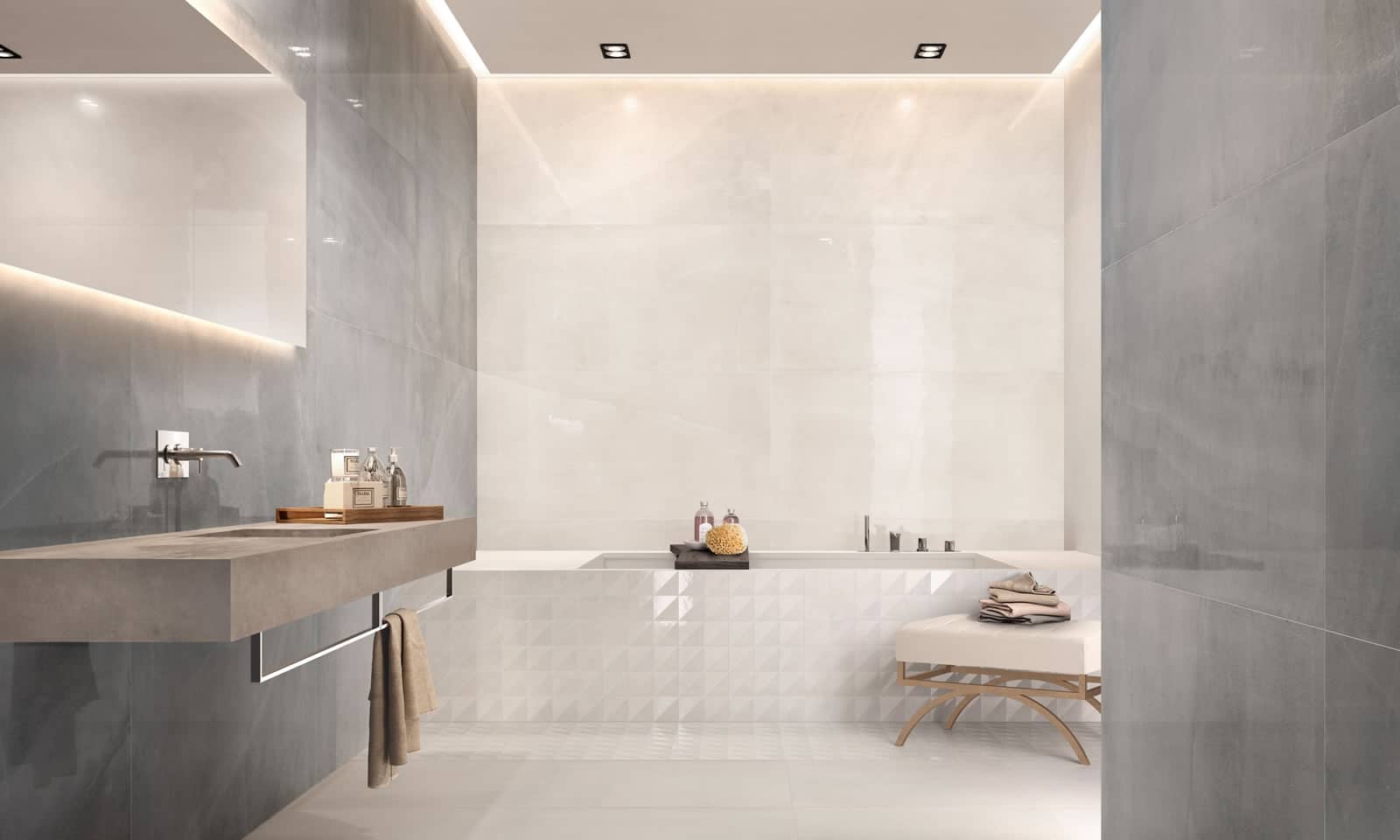 AllOver Grey & White Lux (Lappato)
Very much in the way in which Minoli Evolution Marvel and Minoli Gotha have been received so well for the remarkable recreation of natural stones and marbles, this new collection AllOver has all of the features of these very successful collections, but with a slightly different focus, giving a classic, yet modern feel – that is also truly luxurious.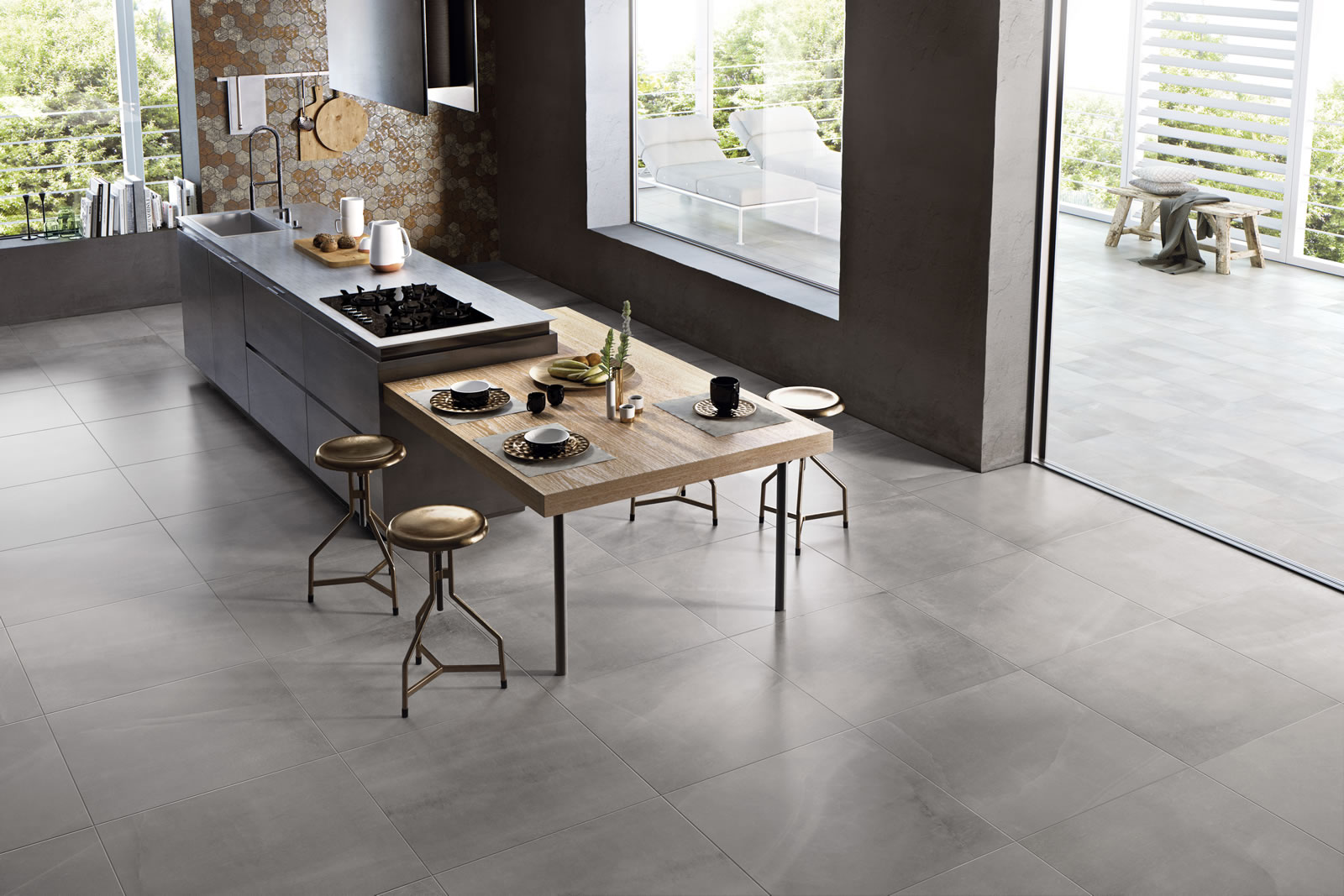 AllOver Grey Matt 60 x 60 cm 
Posted in Minoli, New ranges