More Information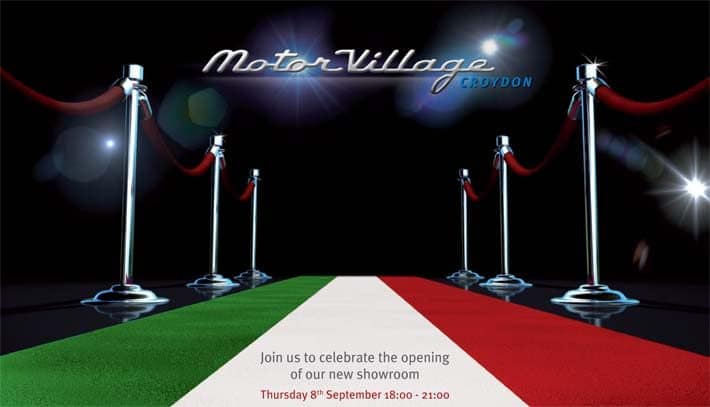 Thursday September 8th 2011.
On Thursday evening September 8th, Minoli attended the grand opening of the first Fiat Group " Motor Village" in Europe on Purley Way in Croydon, London.
Minoli were invited to attend this celebration of the opening of the new showroom, which is the very first opening of a "Motor Village" in Europe, where the Fiat Group show the entire family of vehicles, Fiat , Chrysler, Jeep and Alfa Romeo. The showroom is a new concept for Fiat Group that brings all of the iconic car brands together under one roof for the first time.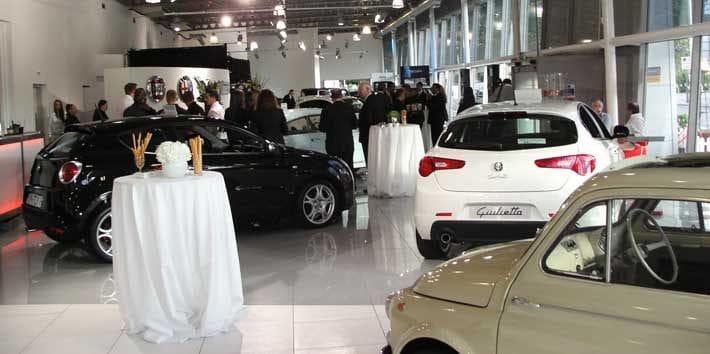 The new showroom is on a huge scale approaching 1,000 MT2 fully tiled in Minoli Porcelain tiles produced in Italy, some specifically for Fiat Group. A selection of finishes for each brand, White
Porcelain with a "Grid" effect for Fiat, Blue/Grey highly Polished porcelain for Alfa Romeo and a slightly structured grey porcelain tile for Chrysler Jeep all blended together by a unifying white porcelain tile in a blue stone finish as the neutral and entrance way tile.
Cheryl Tisdale Corporate brand Manager for Fiat Group and Cristiano Calabrese Group general manager for Motor village were both truly delighted with the showroom, especially the floor by Minoli!!
The evening was very well attended with well in excess of 300 people including local dignitaries, television stars and a senior delegation from Fiat Group Italy.
A tremendous combination of Italian cars, Italian design, Italian tiles and especially the food, which was wonderful and as you would expect Italian.
Posted in Minoli