More Information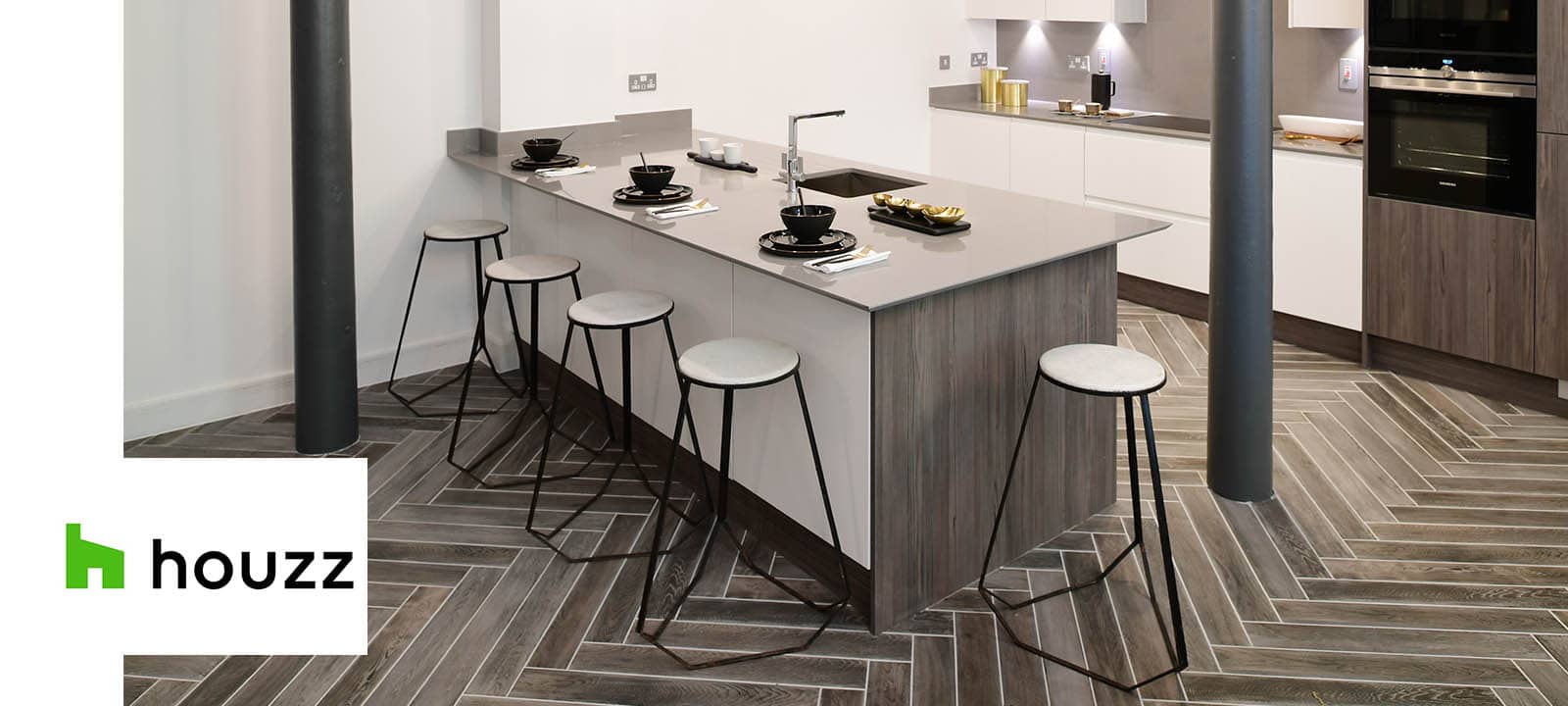 Houzz, the website and online community about architecture, interior design and decorating, including landscape design and home improvement, featured Minoli in one of their articles dedicated to parquet flooring and wood look tiles.
Houzz – Should I Choose Parquet Flooring for my Kitchen?
Minoli Tree-Age Grey 10/70 wood-look porcelain tiles seen here, have been laid in a charming herringbone design. Inspirations from dated interiors give a warm sense of familiarity, while new materials pave the way to modernity.
Subtle features and attention to the finer detail, leads the way in what makes a home modern today. Keeping a classic and timeless look while hitting the top trends of interior design are significant ideas taken into consideration when designing a new space.
Herringbone, Chevron and other geometric arrangements make a vivid impression on its environment. It's out with the ordinary and in with the EXTRAordinary! Add texture to an indoor environment with mosaic features and 3D elements. Make a unique interior that remains minimal, modern and timeless.