More Information

Tile and Stone Journal May 2015, TTA Awards special
This month's edition, of the tile industry Bible, Tile and Stone Journal has a special feature on this year's TTA Awards, which feature Minoli as the winner of the Excellence in Distribution award.
For the fifth consecutive year Minoli were awarded the most prestigious of awards, Excellence in Distribution. The article in Tile and Stone Journal features all of the winners from the gala evening in Birmingham, as the award rotate between London and the Midlands each year.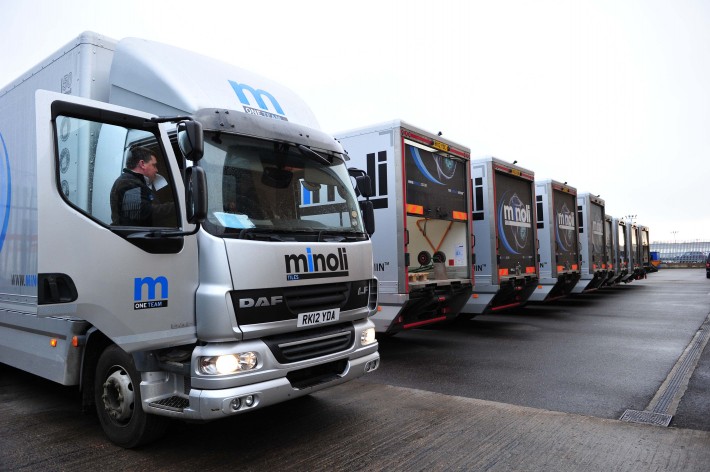 This picture used to show the Excellence in Distribution at Minoli, shows Minoli driver Mark just getting into his cab to set off for his daily route into south London… but already this picture is out of date…
Jonathon Minoli commented on the article. " Obviously we are delighted to have coverage in the Tile and Stone Journal, the most important tile publication within the UK, but I look at the picture used and realise that after only a few short weeks it is out of date, as we have now received delivery of two more trucks to add to the Minoli Fleet".
The Minoli fleet has two additions, the first two of 2015, with two more to follow in the summer. These purpose built vehicles, are now out on the routes allocated to them, servicing the client base, and representing the company and brand with the new dynamic design and sign writing not to mention the unique registrations, reminding us of the company founder Luigi Minoli.
LPM 1                                                                                                    4 LPM
Investment plans for 2015 are in place… with the final details being worked on, but expect this to include vehicles, machinery, people and products…. Minoli striving for Excellence in Distribution!
Posted in Fleet, Minoli, Minoli London, TTA Awards