More Information
Minoli featured in Tile and Stone Journal – October 2017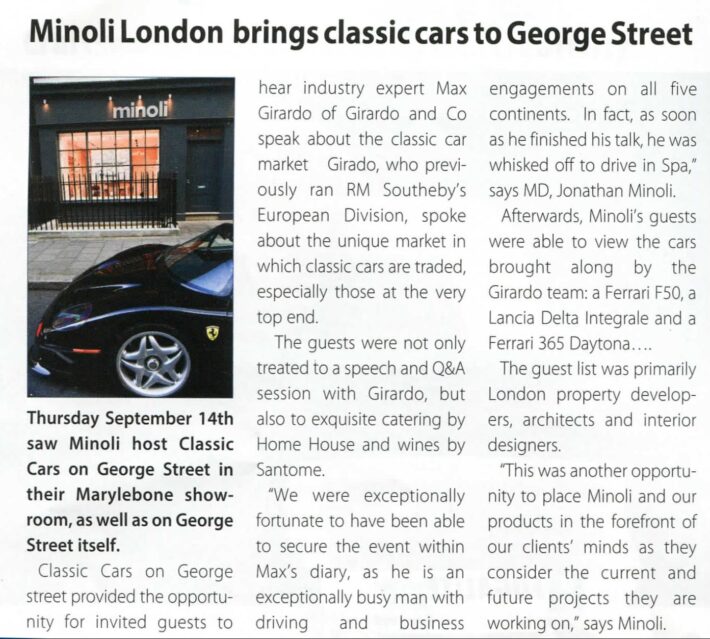 Tile industry "Bible " Tile and Stone Journal has featured Minoli in its latest edition.
The October 2017 edition carries a report and images from the Minoli Classic cars event on George Street.
With well over 130 invited guest attending, from the London developer, designer and house builder community, the event was tremendous success. Guest speaker Max Girardo offered his detailed knowledge on the ultra-prime classic car market.
Jonathon Minoli , Minoli Managing Director commented " it really was a fabulous night, Max held the room with his wonderful anecdotes and factual information about the world of super prime automobiles".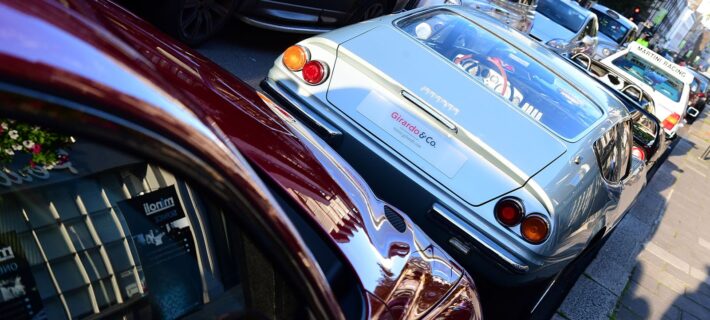 See full event information and pictures here