More Information
Despite the restriction on trade and the extended closure of the showroom due to the COVID-19 crisis, looking back now at 2020 much of what we set out to achieve for Minoli London has been seen through.
At the end of 2019 plans had been agreed to update the showroom display units and stands. During the 7 years since 2013 when the showroom was first opened, the size of tiles had again increased and the display units which had been designed to consider predominantly 60/60 were simply outdated.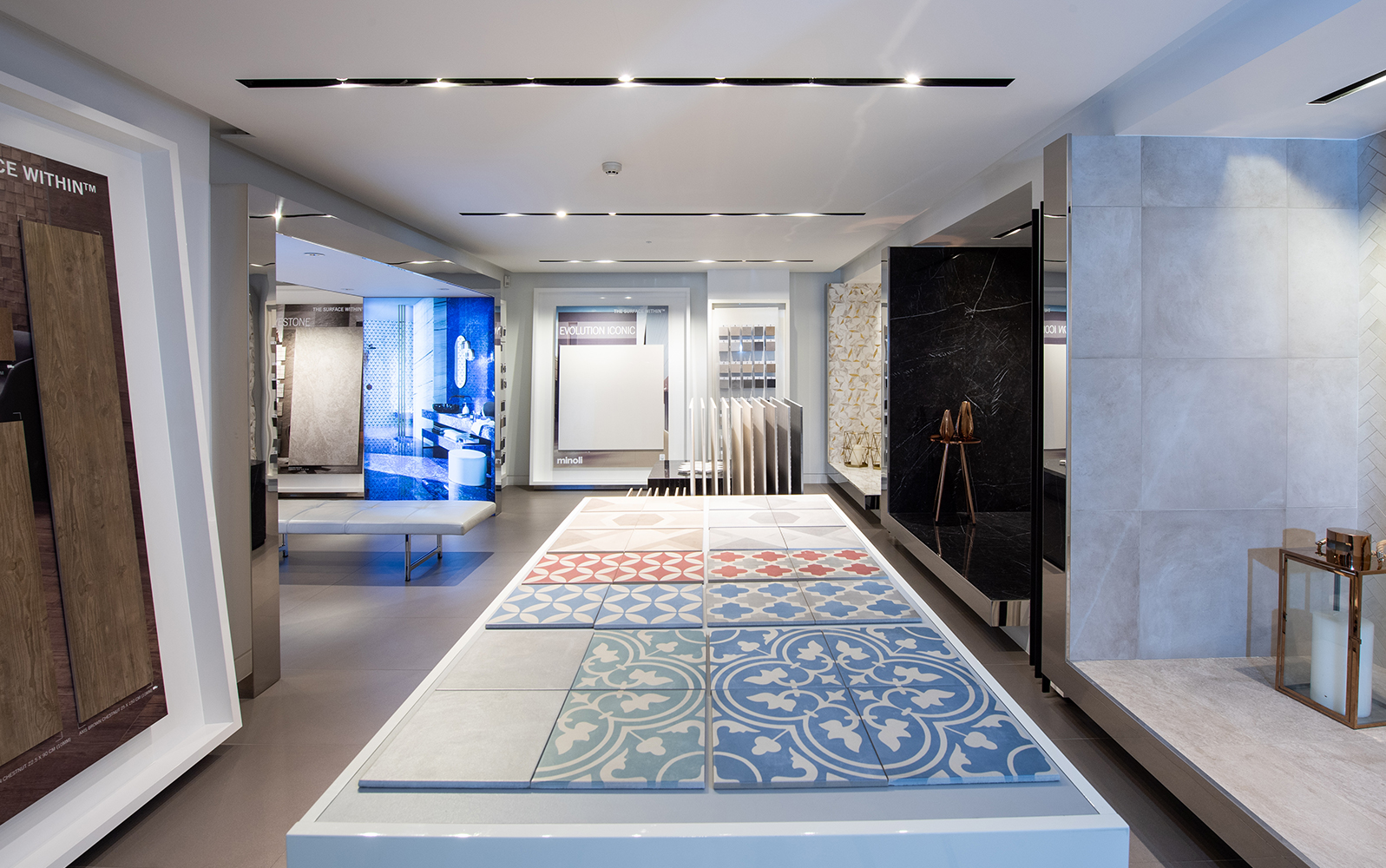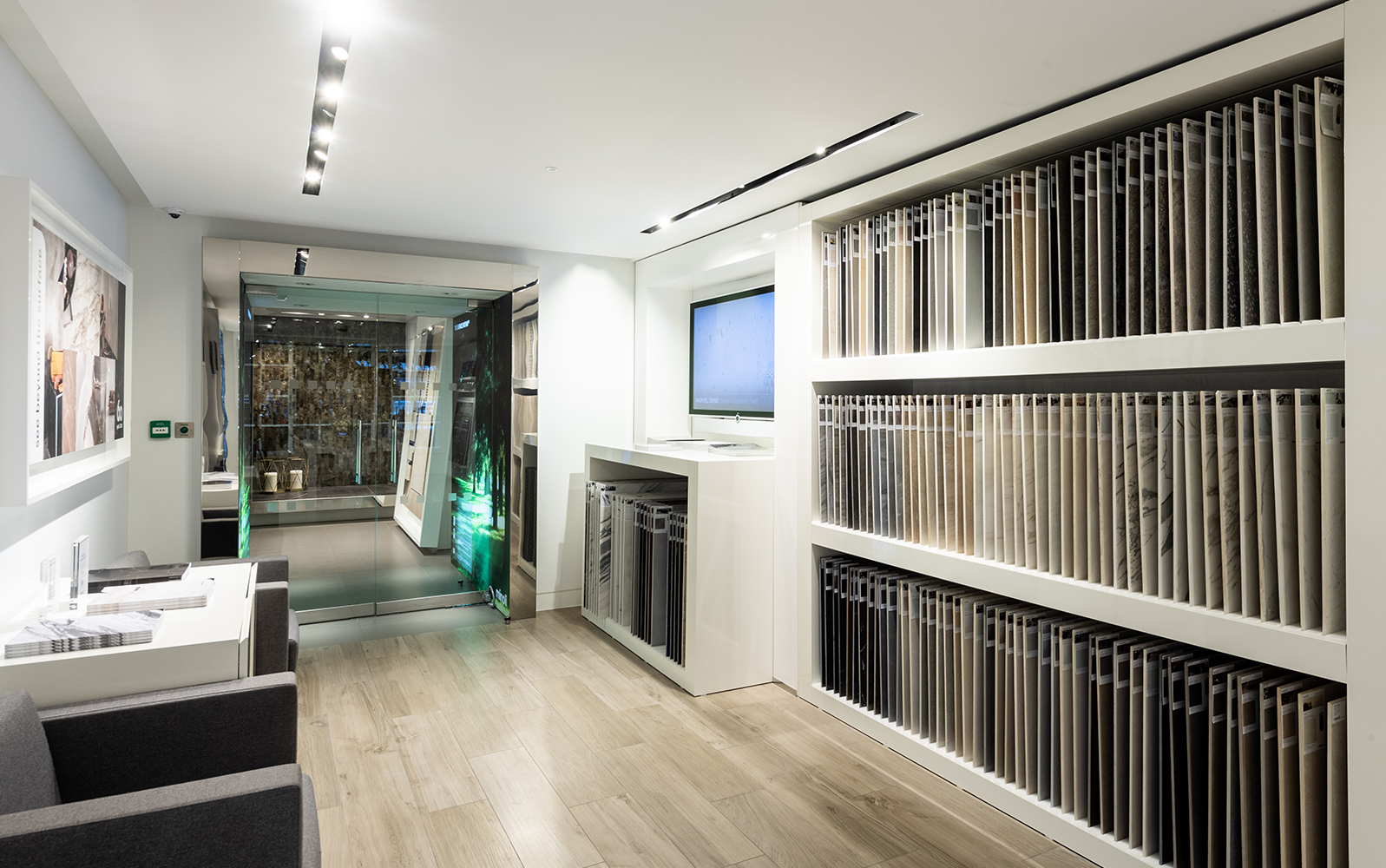 New display units were designed, taking into consideration new base sizes – 75/75 and 120/120 now almost a commodity size… Some of the most popular innovations in recent years, 75/150 and 120/240 could not easily be accommodated in the stands designed back in 2012.
Display company Disbea were commissioned to design the units and carry out the fitting, but once production had been completed the pandemic meant that the installation team were unable to travel. Cassettari Construction were able to offer carpenters, who after careful inspection of the units upon arrival were able to set about installation in London, along with the support of the Minoli marketing team.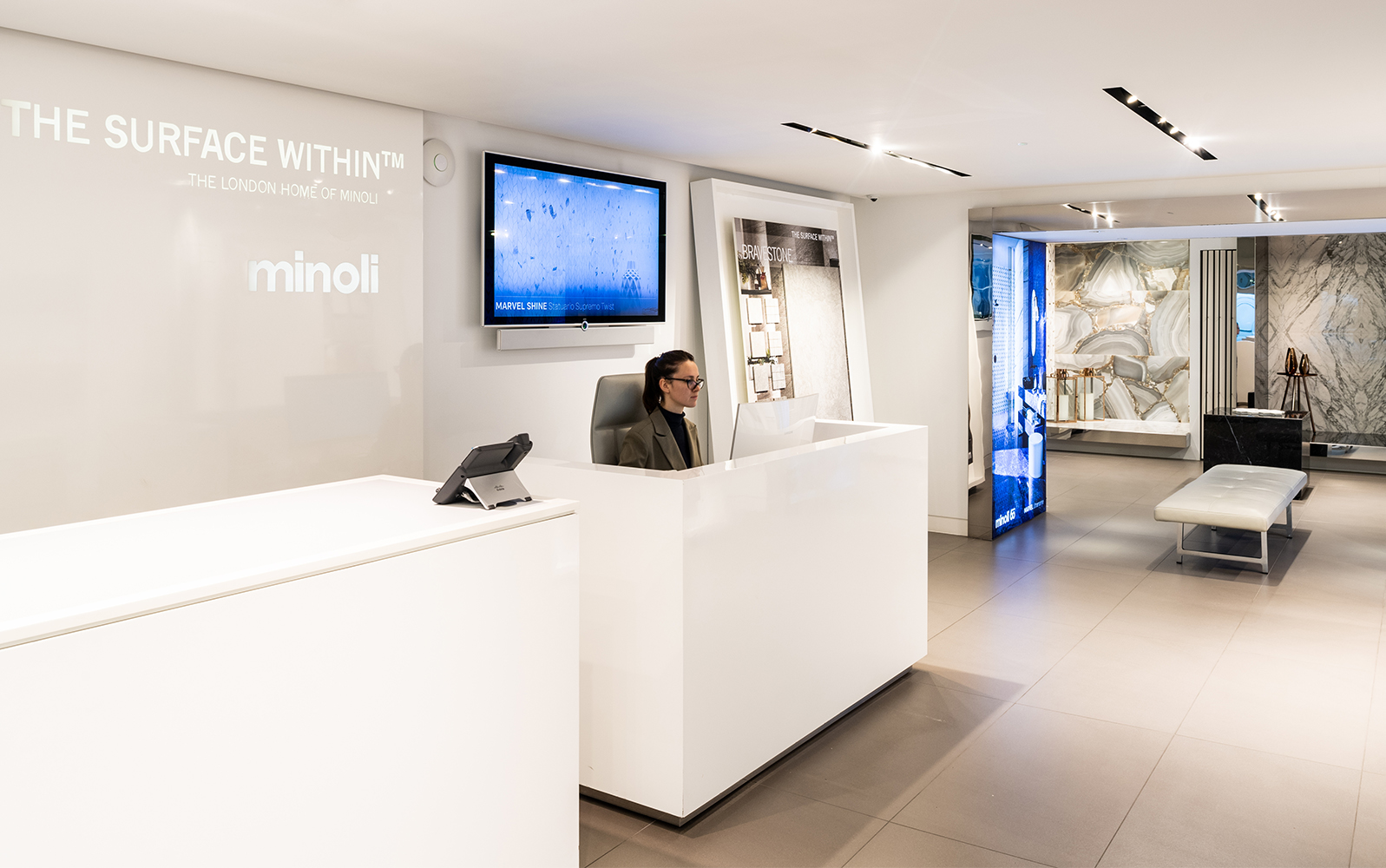 The opportunity was also taken to fully update nearly all of the room settings, with 75/150 and 120/240 format taking the lead. It is truly remarkable to see how the settings which had been created to show 60/60 predominantly were completely appropriate to demonstrate the advantages of the large format porcelains, which as you will see for the images looked fabulous once fully installed. This decidedly proves that the XL format works beautifully in both regular sized and small scale settings within a home or project.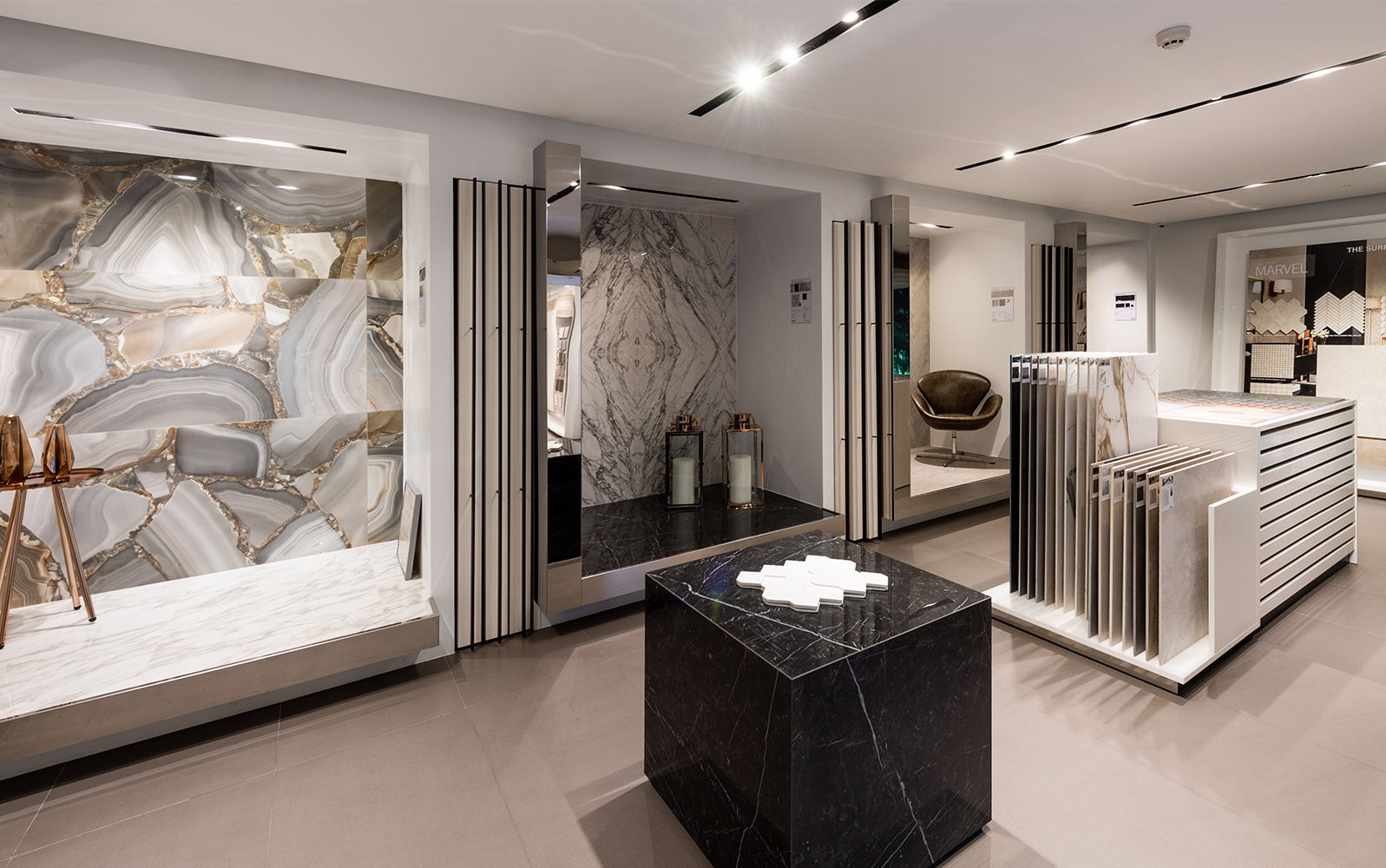 With the onset of COVID-19 practises, an area within the lower ground floor showroom was set aside as another dedicated office workplace. With a new meeting table (much like the one on the ground floor) installed together with new seating. This provides Minoli with three clearly defined office working stations within the building offering COVID-19 safe working conditions.  The new working space enables Minoli team members or clients who often use the facility whilst in London to work safely.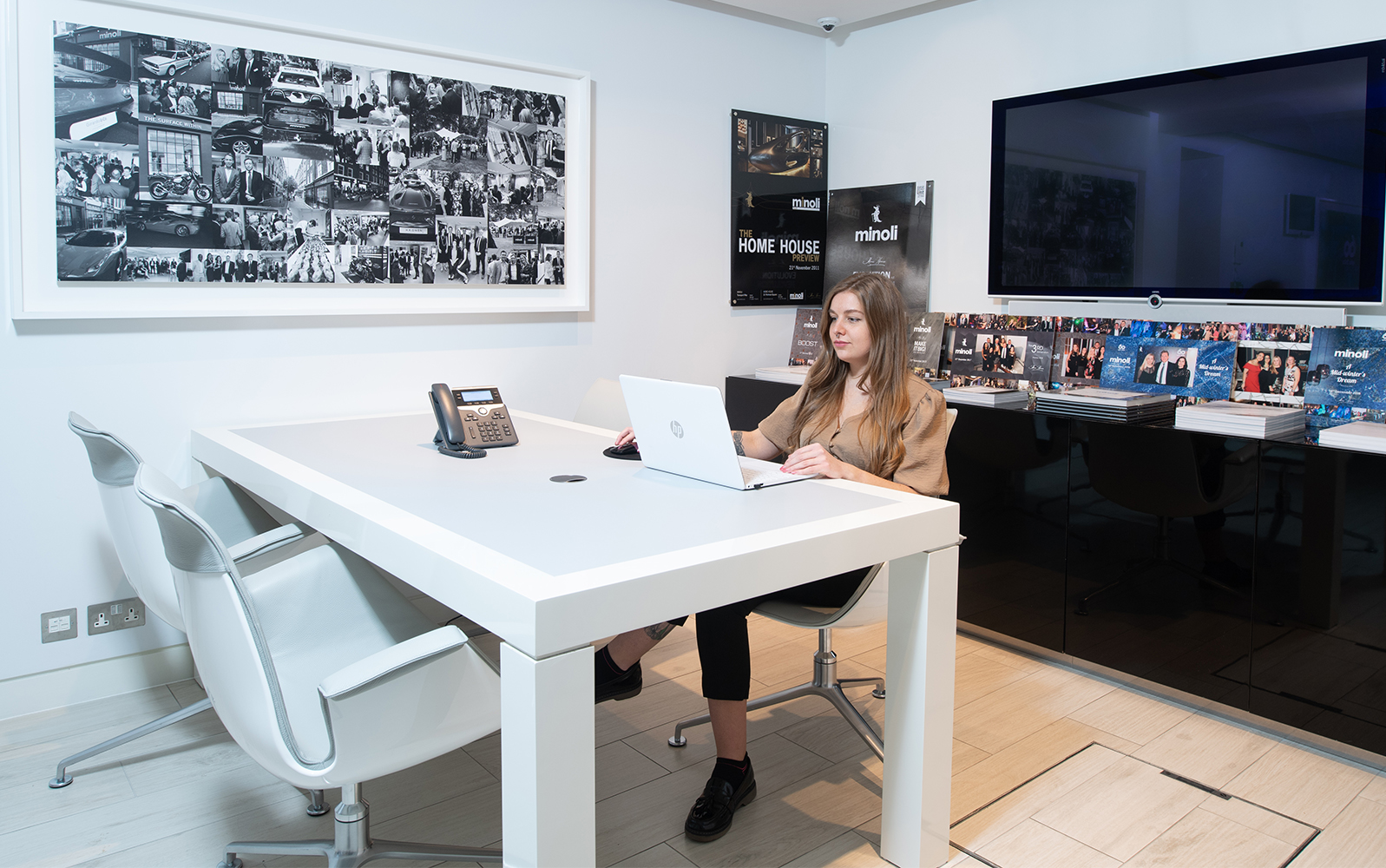 As well as the new display units and tile settings the showroom was redecorated inside and out by Salvatore Licata.
The pictures were taken by Matt Fowler Photography on the morning of Friday December 18th (one day before the Tier 4 regulations was announced). There is some Christmas joy with the decorations to the windows, which were designed and installed by Kristina, Amy and Valerie.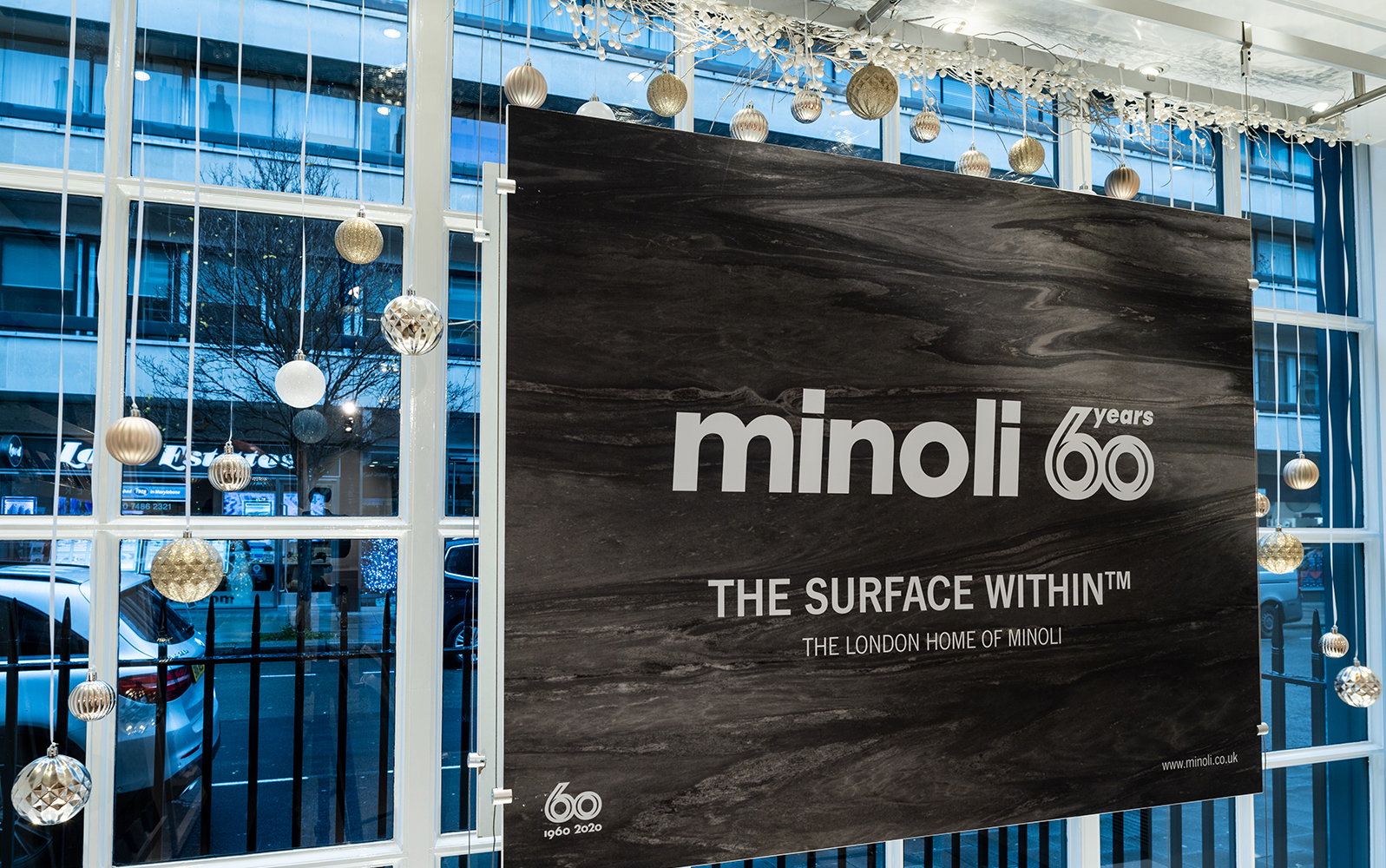 For all that 2020 has brought – we will enter 2021 with a very much refreshed showroom on George Street in Marylebone, London W1.
Posted in Minoli