More Information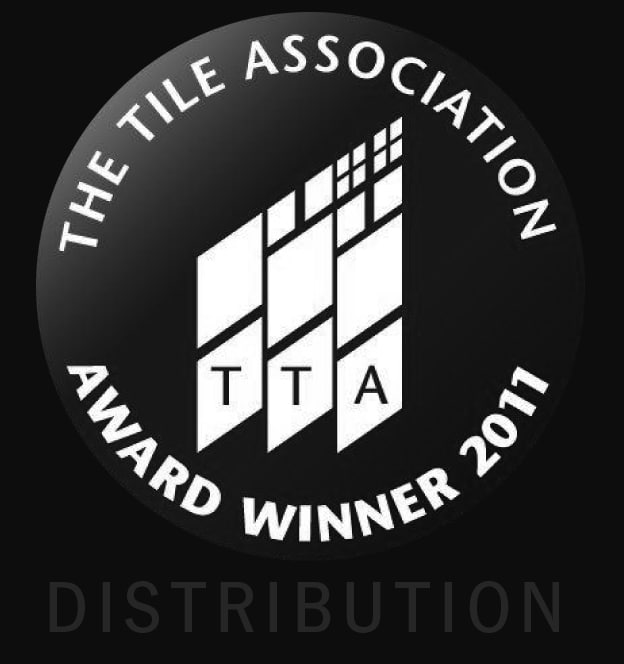 Ability and reliability have always been the guiding principles of the Minoli Distribution team and, as testament to the company's commitment in this field, they now hold the accolade of winning the 2011 TTA award for Excellence In Tile Distribution.
The Tile Association awards celebrate all that is best in the wall and floor tile industry. They recognise and reward the outstanding products, people, businesses and projects of the preceding year.
The winners were announced at the annual TTA Gala Dinner attended by some 500 industry representatives on Saturday 2nd April in Birmingham. Minoli were also again nominated as finalists in the Excellence in Marketing category, the award for which they won last year.
From the purpose-built Oxford distribution Centre, client relationship, warehouse and transport managers, the order selection team, the goods in department and a squad of experienced, professional drivers all play their part in getting the right product, to the right place, at the right time.
Managing Director Jonathon Minoli said, "We're delighted to have once again been acknowledged by our industry piers for our achievements. Our distribution model is based on holding the vast majority of our lines in plentiful stock so that in excess of 95% of our client's orders can be delivered within 24 hours.
"It's a service that many of our clients, both longstanding and new, have come to rely on, providing tangible added value to our comprehensive product offering".
Pictured receiving the award on behalf of the entire Minoli team are Sophie Doran, Personal Assistant to Jonathon Minoli, and Marketing Executive, Sophie Weitz. The award was presented by Ian Crowther, Chariman of The Tile Association and TTA Awards sponsor, Ken Aston.
Posted in Minoli