More Information
The new Jordan's garage has now opened in Hull.  A brand new dealership, fully refurbished and fitted out with Minoli Italian Porcelain Tiles, especially produced for the brands sold within the new garage.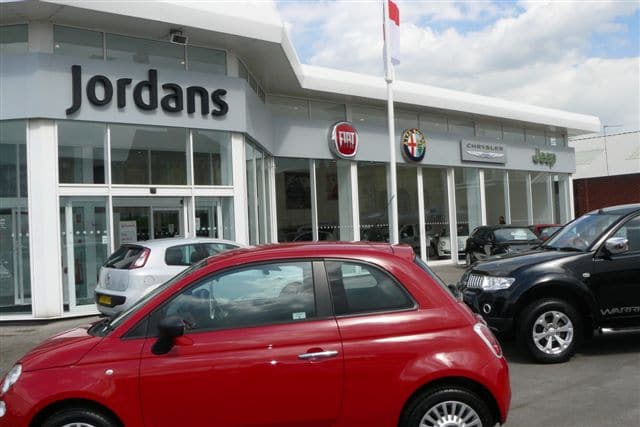 With Fiat, Alfa Romeo and Chrysler – Jeep all featured within the stunning new dealership, Minoli has supplied a bespoke tile for each brand that is carefully designed to work with the brand standards of cutting edge design, throughout the dealership.
Jonathon Minoli worked closely with Peter Jordan to ensure the products arrived on site and were allocated to the correct designated brand areas both in time and in accordance to the brand strategy for FGA UK.
The Minoli porcelain tiles are used as a base to show off the wonderful new range of cars, as well as the specially designed furniture for each individual brand within the dealership.
Posted in Minoli