More Information
Cosmopolitan and Jurupa
New for 2021 – Cosmopolitan and Jurupa displays in Minoli Oxford Showrooms.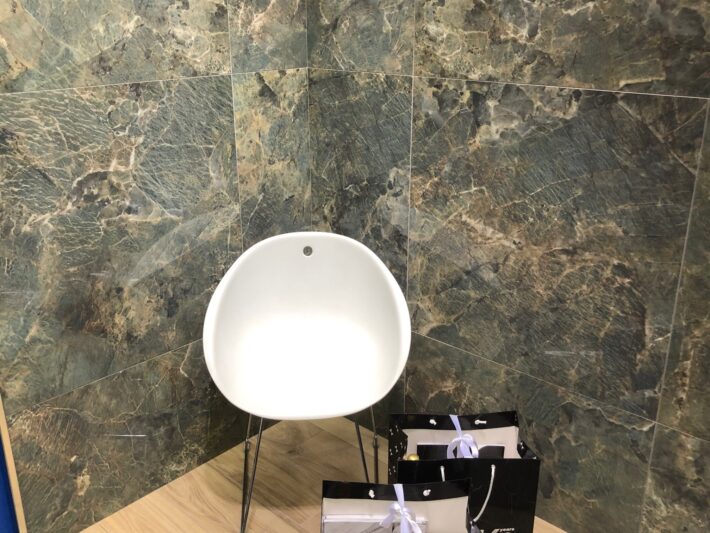 The Minoli merchandising team has recently started a program of refitting the Oxford showroom displays, starting with the corporate showroom on the first floor.
The first display to be completed was of the Cosmopolitan series – Cosmopolitan Amazzonite together with the Jurupa Master wood effect floor tile. The Amazzonite is an 80/80 polished porcelain, suitable for floor and wall use, but shown here as it would be fitted to create a stunning bathroom. The Jurupa is a wood effect porcelain shown in this display in the 20/120 size. An ideal combination.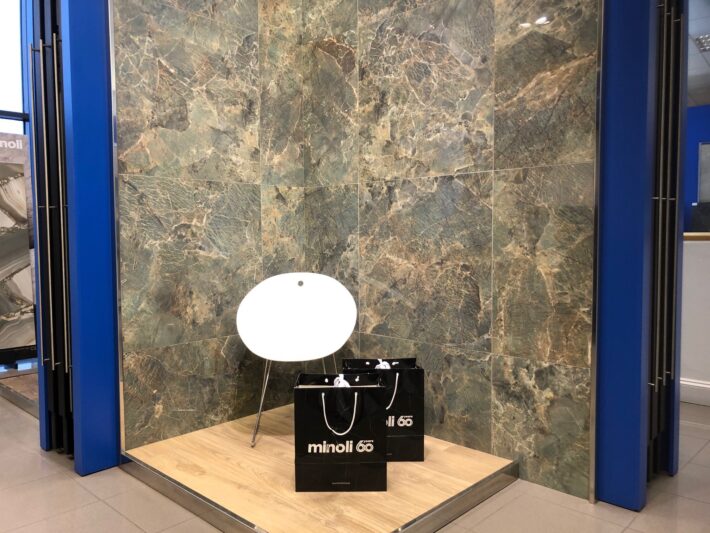 The Cosmopolitan Series is being expanded with new colour combinations due to be launched in March.
Posted in Minoli, New ranges