More Information
The new livery for the new Minoli trucks has started to be applied.
Shown here are the cabs with aero kit and the inside of the rear "box".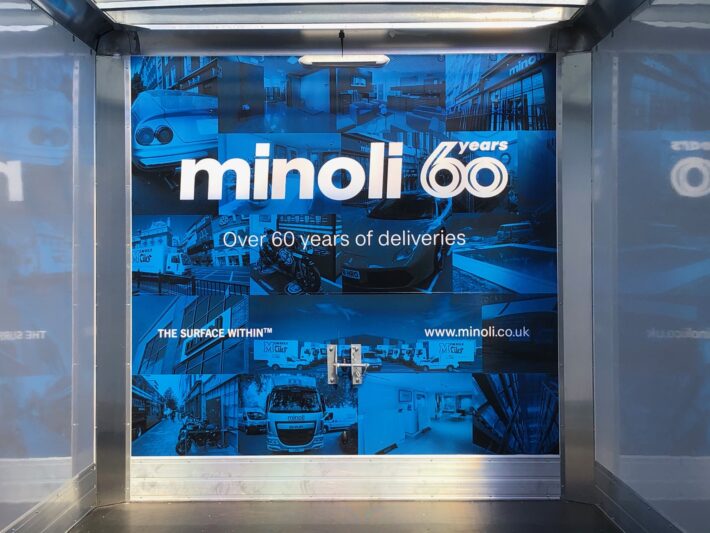 The newly design 'Minoli 60' logo is prominent on the front of the cab with the same revision also being applied to the M-One Team logos on the doors and the aero kit. Inside the rear 'box' the new design on a blue background of a collage of historical images is prominent and very bold.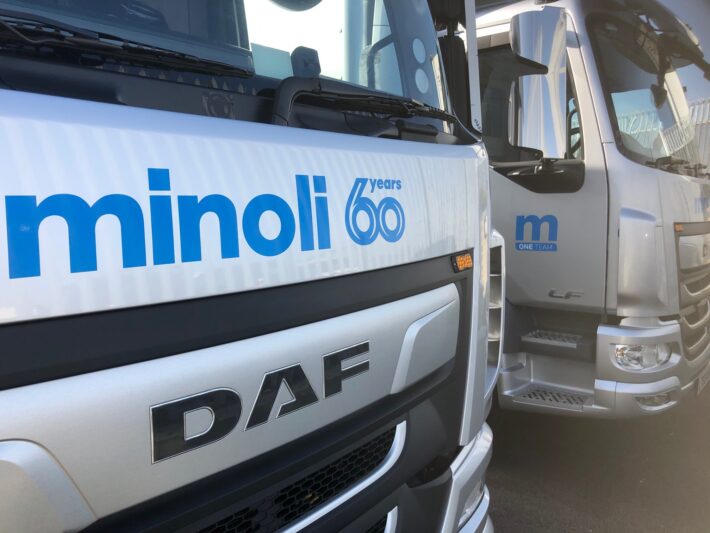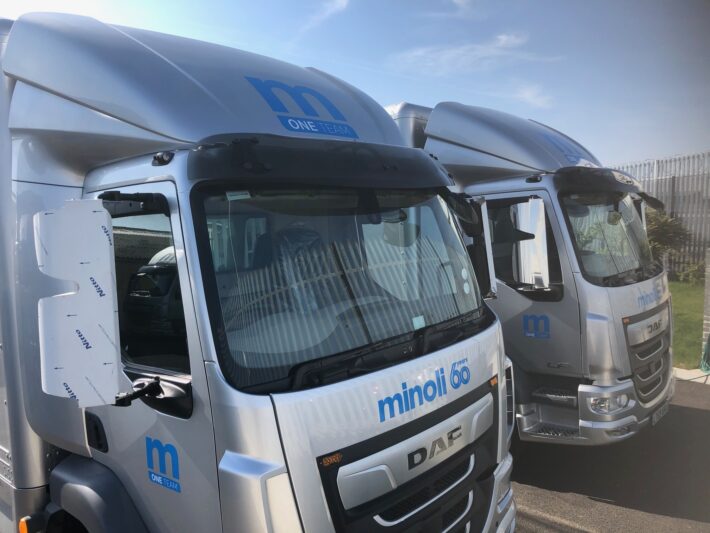 But… wait until you see the new look for the external sides and rear of the box – all to follow! A significant departure from the way the Minoli fleet looks today..
Posted in Minoli